The Niseko area in southern Hokkaido—Japan's northernmost island—is famous for the best powder snow in the world and its amazing backcountry trails. However, the Niseko area is also worth visiting during the non-snowy season to enjoy different outdoor activities. One of the best things to do in Hokkaido in the summer is hiking and the Niseko area is no exception: Mount Yotei, the Niseko mountain range, and Shinsen Numa marsh offer wonderful hiking experiences throughout the non-snowy season.
 Hiking and trekking are one of the best ways to get to know Hokkaido's nature through all your senses. The mountain tops, of course, offer stunning views to admire, but it's also worth looking closer, at your feet. The unique alpine flora and especially the delicate alpine flowers are something you can rarely enjoy anywhere else than actually going to the mountains. Alpine flora means plants that grow above the treeline in mountainous regions both in the northern hemisphere and the tropics. These plants are adapted to harsh climate conditions—coldness, high levels of ultraviolet radiation, wind, and drought—and can grow also in poor soil. There are around 20,000 alpine plant species in the whole world with many local sub-species and variants.
 In this blog post, you can read about the one of the kind alpine flora of Hokkaido and especially the Niseko area. After reading, you will know what kind of alpine flora there is in Hokkaido, where in Niseko to travel if you want to see some of these rare and beautiful alpine flowers with your own eyes, and of course, a lot of ideas to include in your travel plan and itinerary.
 If you itch to know more about flower viewing in Hokkaido in general, take a look at our previous blog posts Okhotsk: The Land of Flowers in the East, Furano: The City of Lavender, Rishiri & Rebun: The Islands of Alpine Flowers, At the Northern Edge of Japan: Beautiful Flowers Blooming in Okhotsk, and Sapporo: The City of the Fleeting Cherry Blossoms.
The unique alpine flora in Hokkaido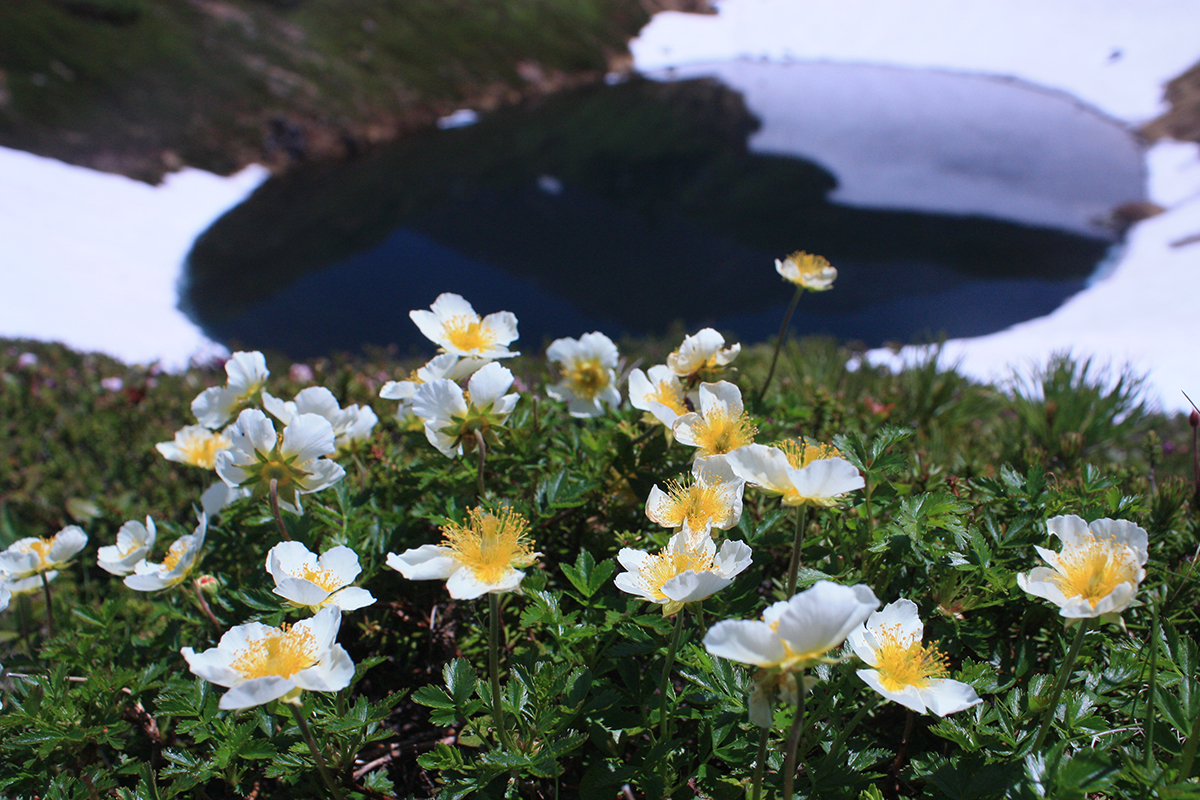 Nestled in the northernmost reaches of Japan, Hokkaido is a pristine island that boasts an array of natural wonders. One of the island's unique features is its alpine flora, which thrives in regions with high elevations and harsh climates. There are over 1,200 alpine plants in Hokkaido, which is a significantly smaller number compared to other alpine regions. However, Hokkaido's alpine flora is still diverse and fascinating to explore. Depending on the location and altitude, one can find from about fifty up to several hundred plant species such as alpine roses, lilies, gentians, primroses, saxifrages, and many more.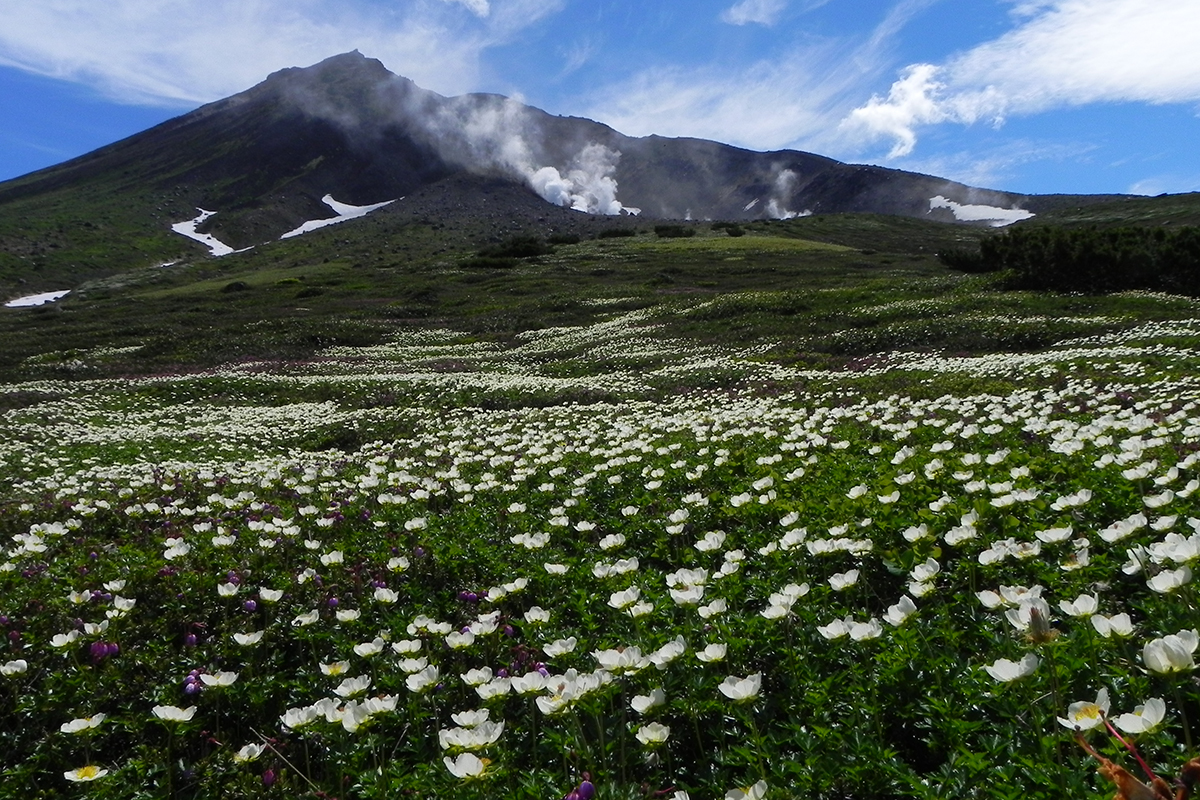 Many of the plant genera that make up Hokkaido's alpine flora are derived from the Northern Hemisphere, particularly Asia. However, Hokkaido's alpine flora shows much higher affinities with tropical high mountains and sub-Antarctic regions than other northern hemisphere continental mountains, due to the non-extreme oceanic climate of the region. Hokkaido's alpine flora comprises diverse origins and is a relatively young ecosystem, which means its evolution has occurred as "recently" as within the past few million years. Additionally, the alpine flora in Hokkaido plays a significant role in the island's biodiversity and is ethnobotanically relevant.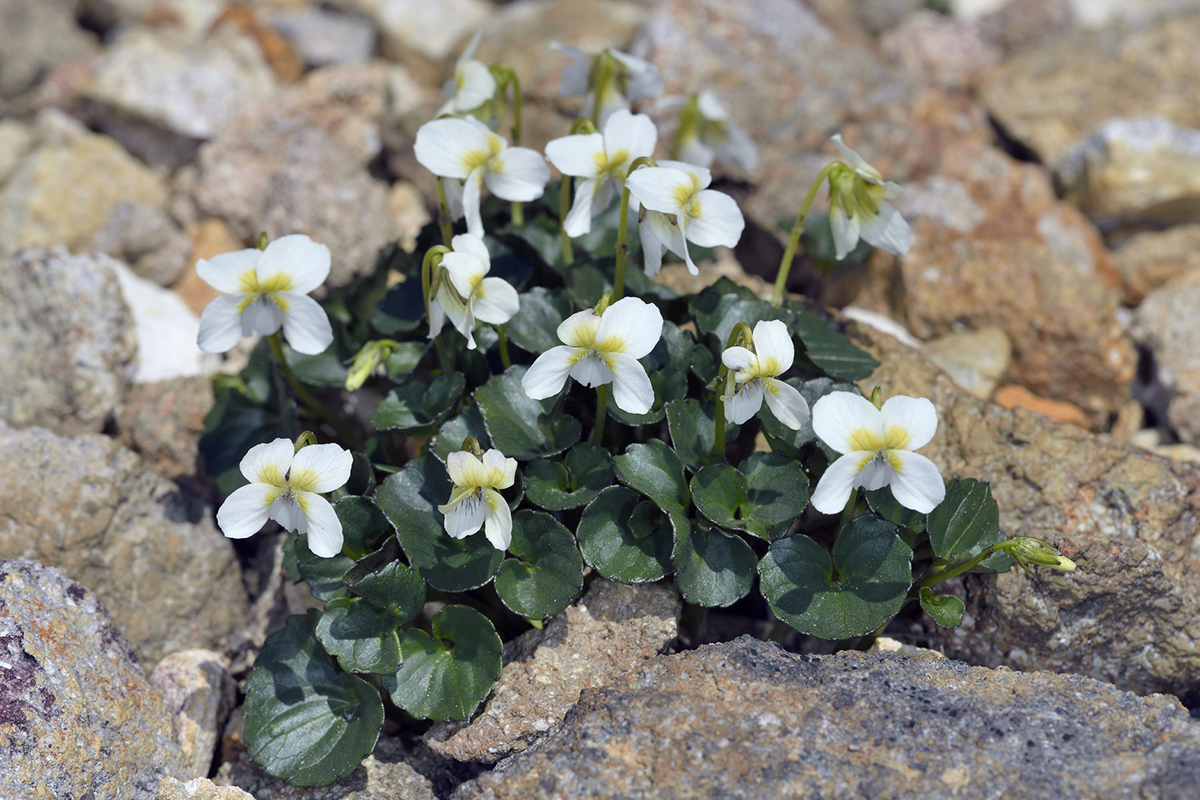 The most well-known location for alpine flora in Hokkaido is the Daisetsuzan National Park (大雪山国立公園), which is home to a variety of unique plants that thrive in the harsh alpine environment and can be viewed especially around Asahidake Peak and Kurodake Peak. In addition, the northern islands of Rishiri and Rebun (利尻島と礼文島) are known for their sub-Arctic alpine flora, which consists of plant species that are typically found in cooler regions of the world. The Shiretoko peninsula (知床半島) in eastern Hokkaido also offers an opportunity to experience unique alpine flora, with a variety of plant species such as the Viola kitamiana (シレトコスミレ/Shiretokosumire) that is endemic to the Shiretoko area. Alpine flowers can also be viewed at Mount Tarumae (樽前山) located about 90 km to the south of Sapporo city and Mount Esan (恵山) in southern Hokkaido close to Hakodate city. And of course, the topic of this blog post, the Niseko area, is also an excellent place to observe Hokkaido's alpine flora. You can read about the Niseko area in detail in the next section.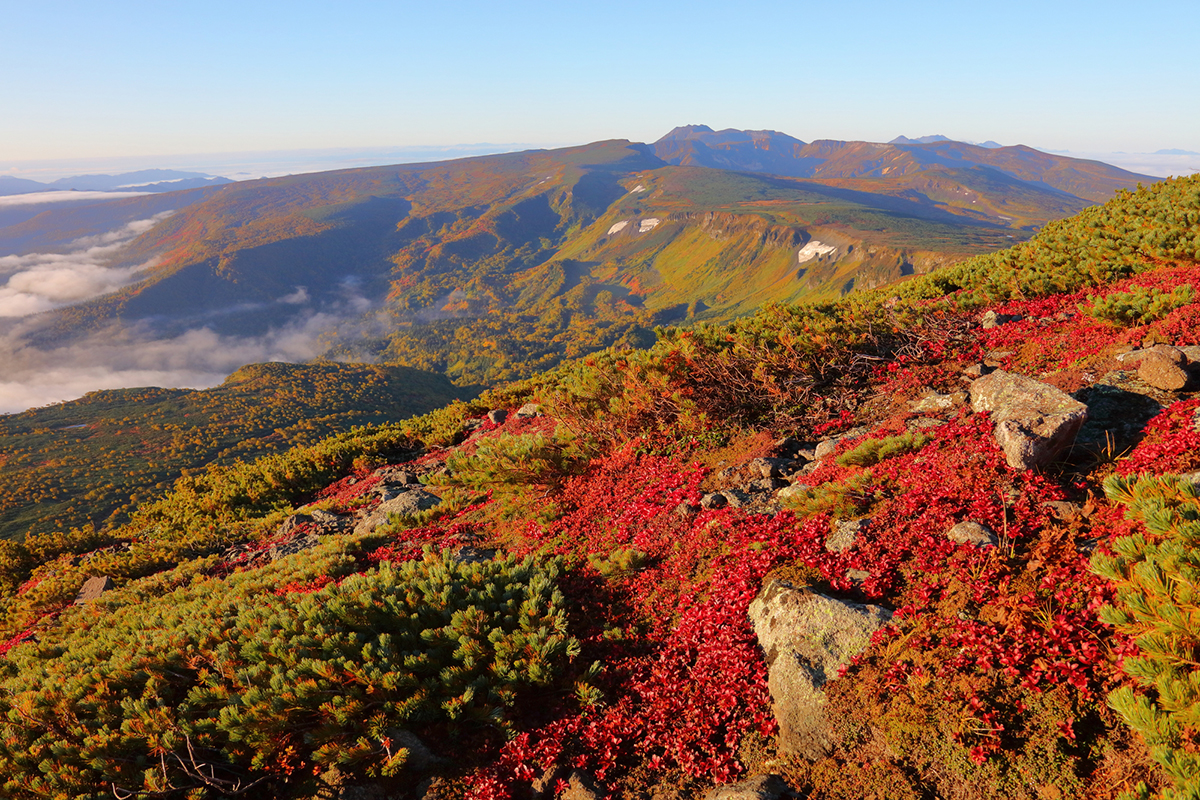 Before moving to the topic of alpine flowers in the Niseko area, it's worth noticing that another good spot to explore the alpine flora in Hokkaido is surprisingly located within Sapporo city. The botanic garden of Hokkaido University (北海道大学植物園/Hokkaido daigaku shokubutsuen) in the heart of Sapporo boasts an impressive alpine flora collection, featuring many different species of plants native to Hokkaido's alpine zone and other high-altitude regions. The Alpine Plants Rock Garden (an outbound link)—designed to resemble the upper heights of Mt. Tomuraushi (トムラウシ山) in the Daisetsuzan mountain range in Hokkaido—displays 600 species of plants from the alpine zone of Japan and other high-altitude regions around the world. If you don't have time to travel to the more remote areas of Hokkaido, this garden provides a convenient opportunity to observe and learn about alpine flora. However, if you are looking for a more immersive experience, visiting the Niseko area is highly recommended. The Niseko area is less than a 3-hour-long drive away from Sapporo, so it's also a convenient destination for those who are short on time.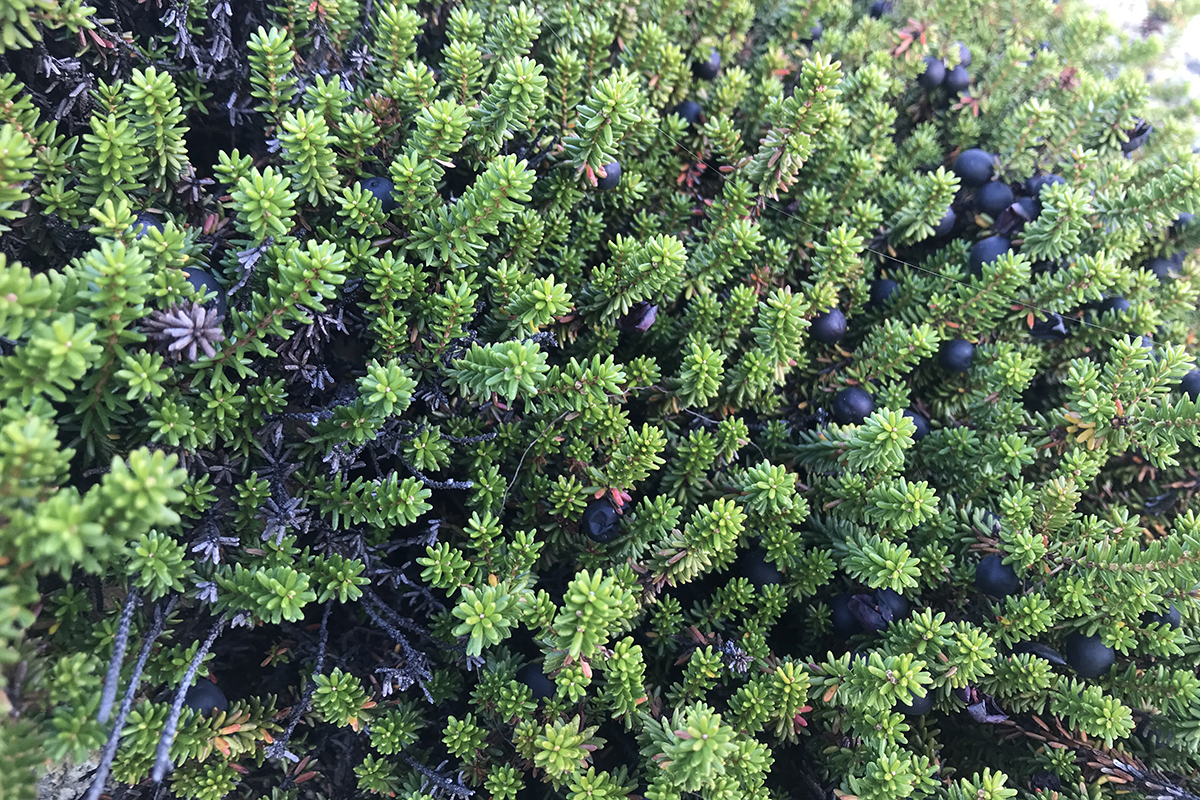 Lastly, an important (and hopefully, a needless) reminder that several of Hokkaido's alpine plants are endemic only in a certain small area and that's why they are very vulnerable. So, it is essential to observe these plants with great care and follow sustainable tourism practices that do not disturb their natural habitat. It is illegal to pick any plant in Japan's national parks and doing so may result in legal penalties, including fines. So, let's enjoy the plants only by observing them, either in their natural habitat or in designated gardens and parks, to preserve them for future generations to appreciate.
Hiking and trekking in the Niseko area in summer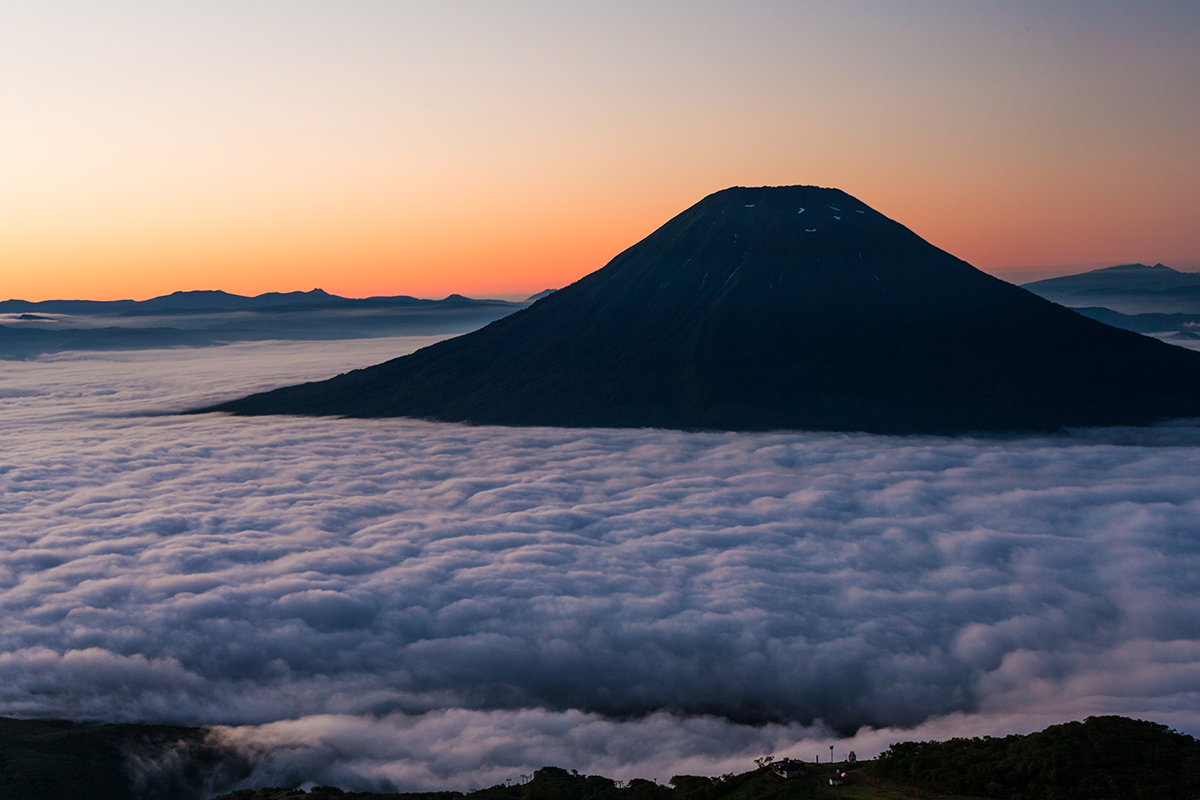 One of the regions within Hokkaido that is renowned for its alpine flora is Niseko (ニセコ). Niseko is situated in western Hokkaido and is a popular tourist destination known for its excellent skiing conditions. For skiing, you need of course mountains, and the Niseko area is blessed with several of them, including the stratovolcano Mt. Yotei (1,898 m / 6227 ft.) (羊蹄山), known as Ezo Fuji or Hokkaido's Mt. Fuji due to its conical shape similar to the famous Mt. Fuji in southern Japan. Mt. Yotei and the area around it are a part of the Shikotsu-Toya National Park.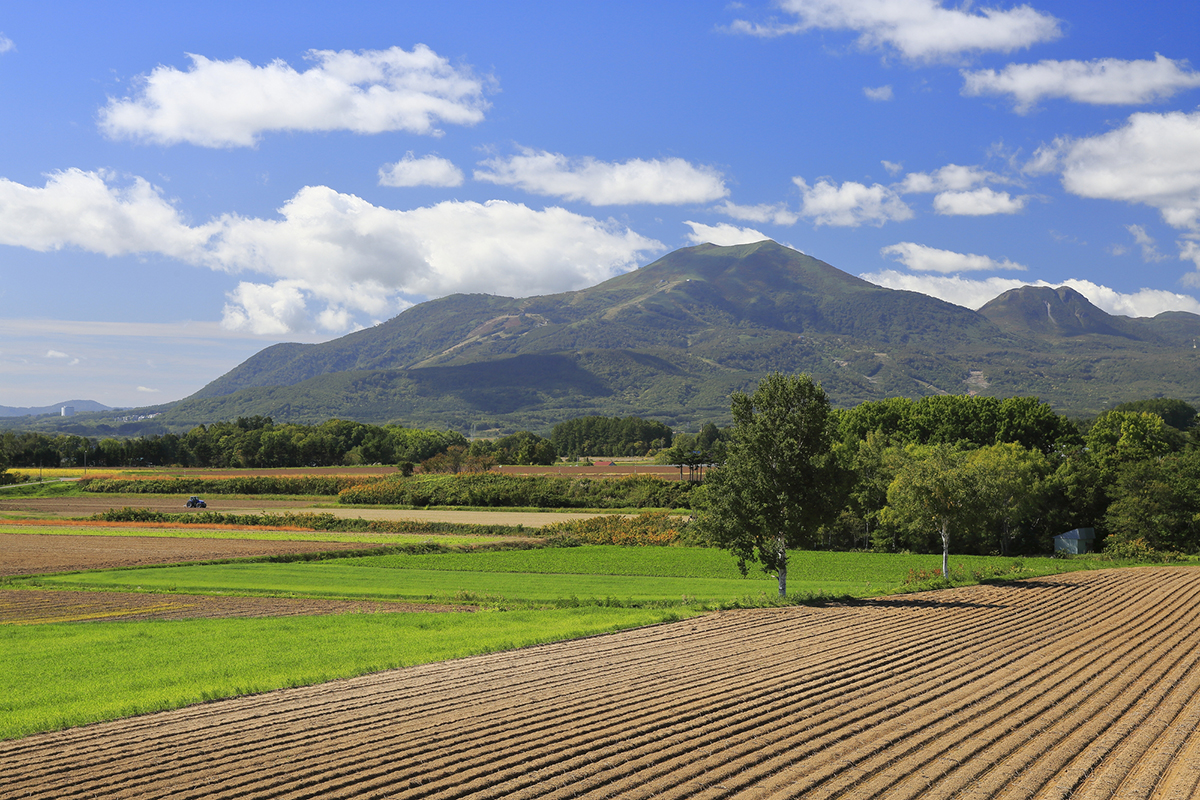 Other high peaks can be found in the Niseko mountain range that stretches from the west slope of Mt. Yotei to the western coast of Hokkaido by the Sea of Japan. The highest peak of the range is Mt. Annupuri, also known as Nisekoannupuri, (1,308 m / 4291 ft.) (ニセコアンヌプリ) and other notable peaks include Mt. Iwaonupuri (1,114 m / 3655 ft.) (イワオヌプリ), Mt. Shirakaba (959 m / 3146 ft.) (白樺山) and Mt. Nitonupuri (1,132 m / 3714 ft.) (ニトヌプリ). The Niseko mountain range is part of the Niseko-Shakotan-Otarukaigan Quasi-National Park, which includes several high-altitude wetlands and marshes where alpine flora thrives.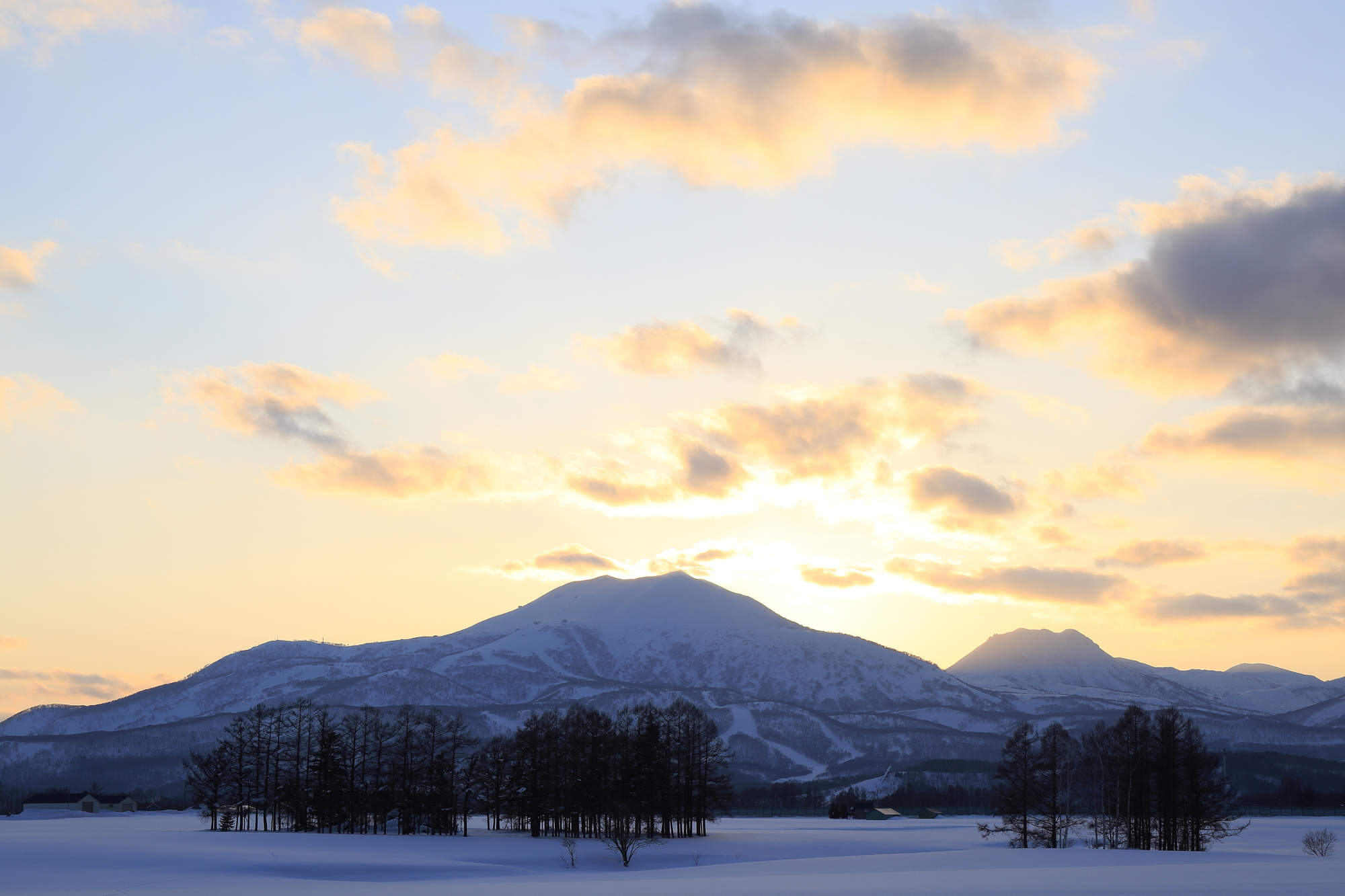 Western Hokkaido gets a huge snowfall every winter, and there are many ski resorts in the area. The weather is, however, not extremely cold during the winter months—between -5°C to -10°C—which is cold enough that the snow doesn't melt completely, but warm enough that skiing and other outdoor winter activities are still enjoyable. On the other hand, the average temperature in the summer months of July and August is around 20°C, making it perfect for hiking and exploring the local flora.
 In the summer months, Niseko offers a different kind of beauty to the snowy landscapes with its blooming alpine flowers, which is a real highlight for nature enthusiasts. During the summer, especially between June and August, Niseko's alpine zone is transformed into a beautiful landscape of alpine flowers. The alpine flora of the Niseko area is varied and includes numerous species, such as gentians, primroses, lilies, and orchids. Next, we will introduce two highlights of the alpine flora in Niseko: Mt. Yotei, the Niseko mountain range, and Shisen Numa Marsh secluded deep in the Niseko mountain range.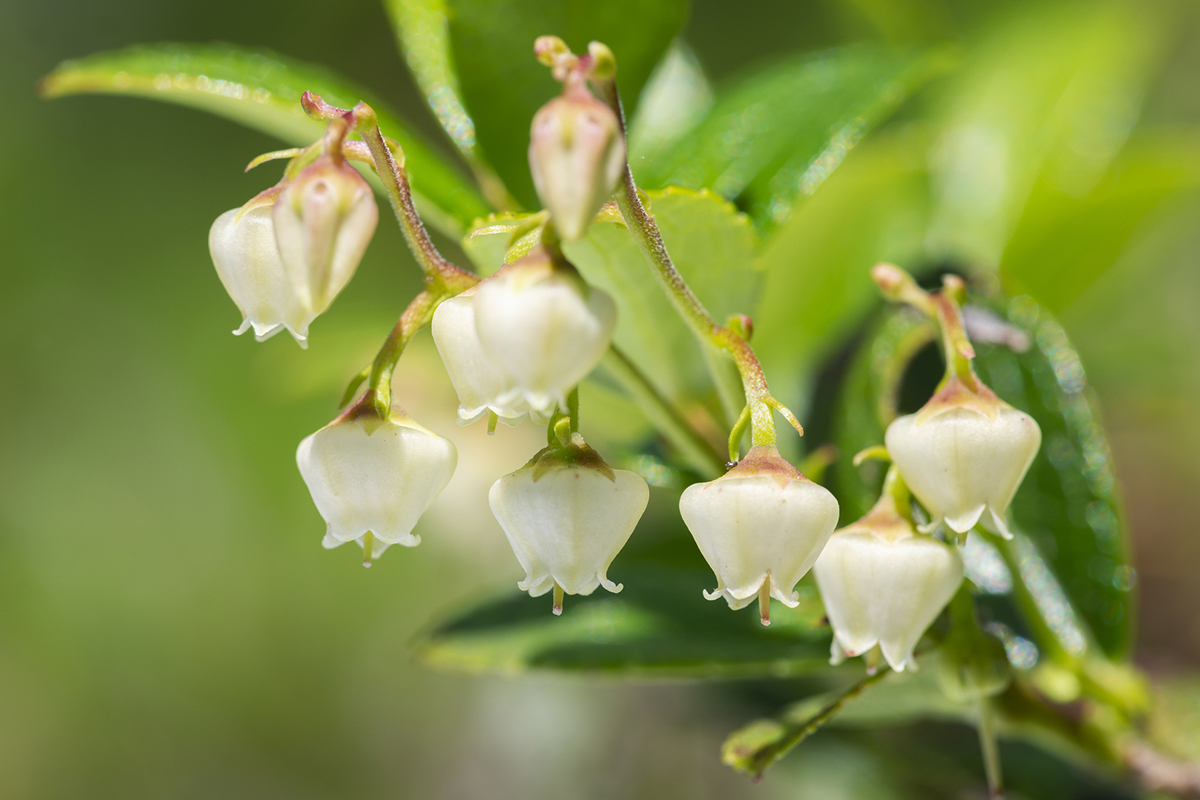 Mt. Yotei and its amazing alpine plants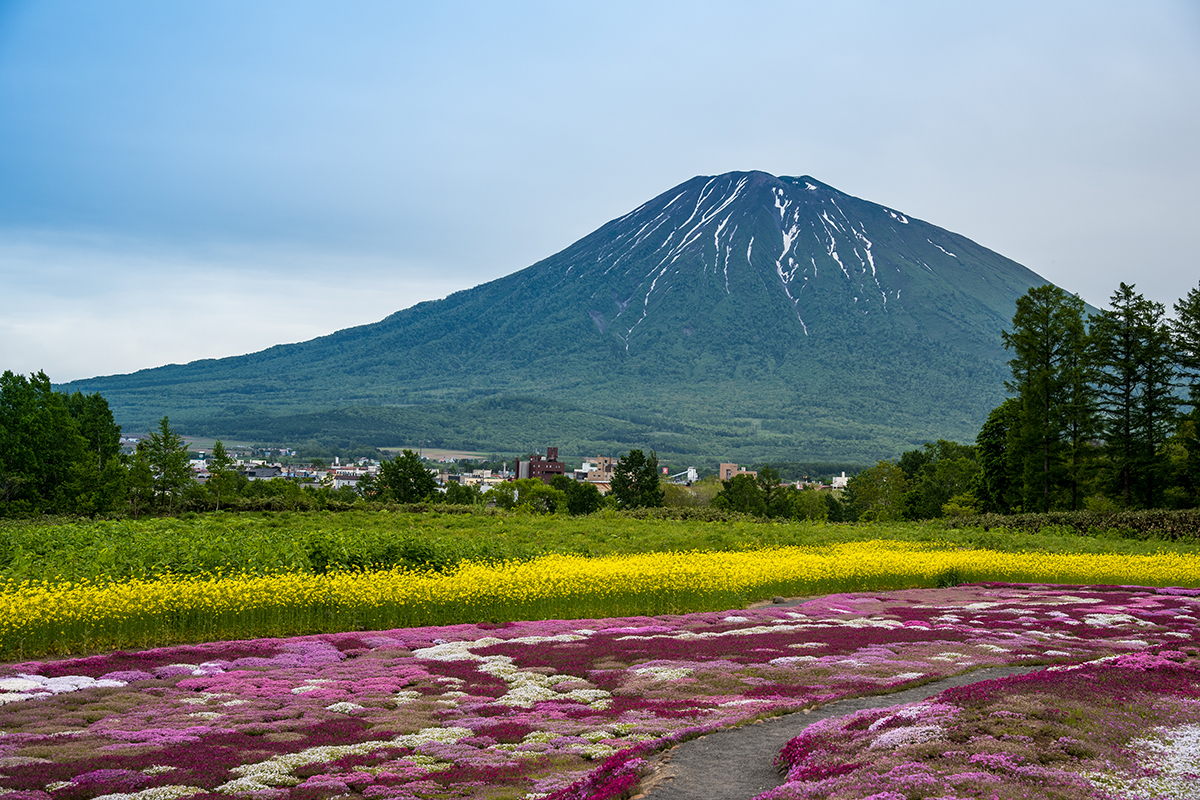 Mt. Yotei (羊蹄山/Yoteizan) (an outbound link), also known as Ezo Fuji (蝦夷富士) due to its resemblance to Mt.Fuji, is one of Hokkaido's most famous mountains (Ezo is the old name of Hokkaido). The mountain's peak stands 1,898 meters / 6,227 feet above sea level and it has a crater with a 2-km-long circumference at the top. In addition to its impressive height and crater, Mt. Yotei is also home to a wide range of alpine plants.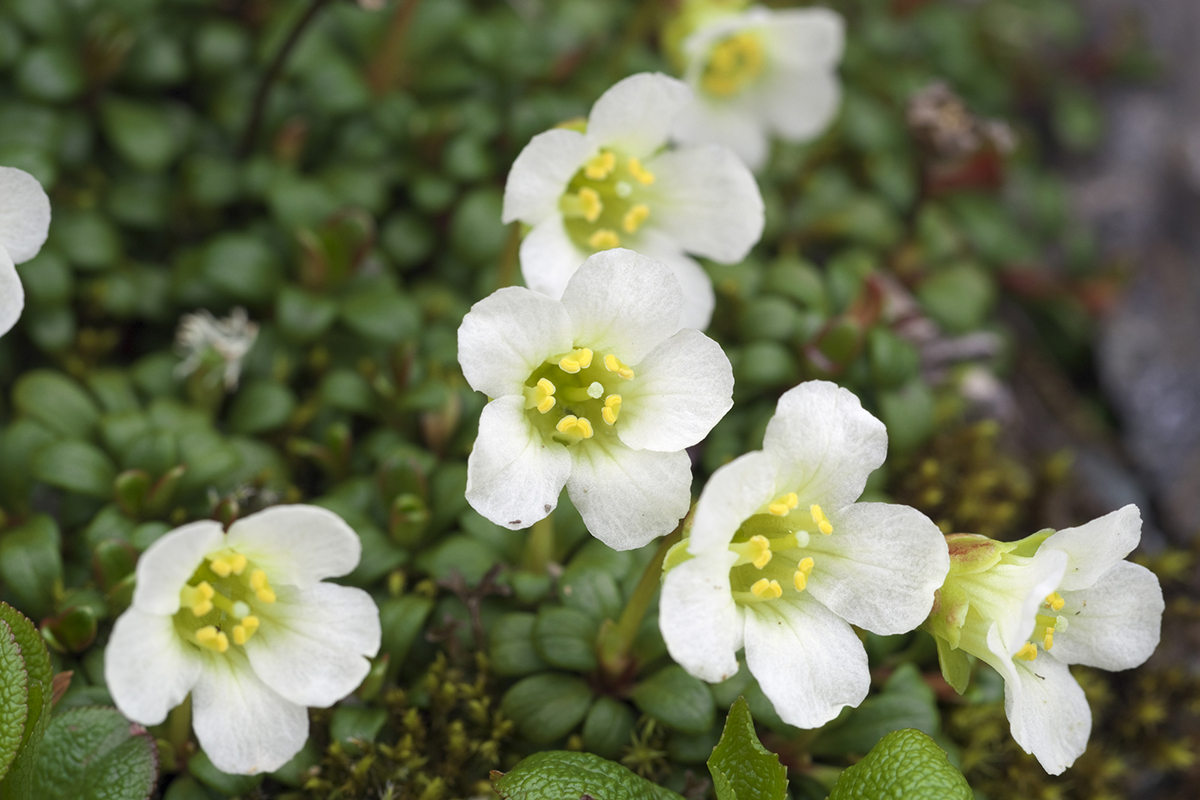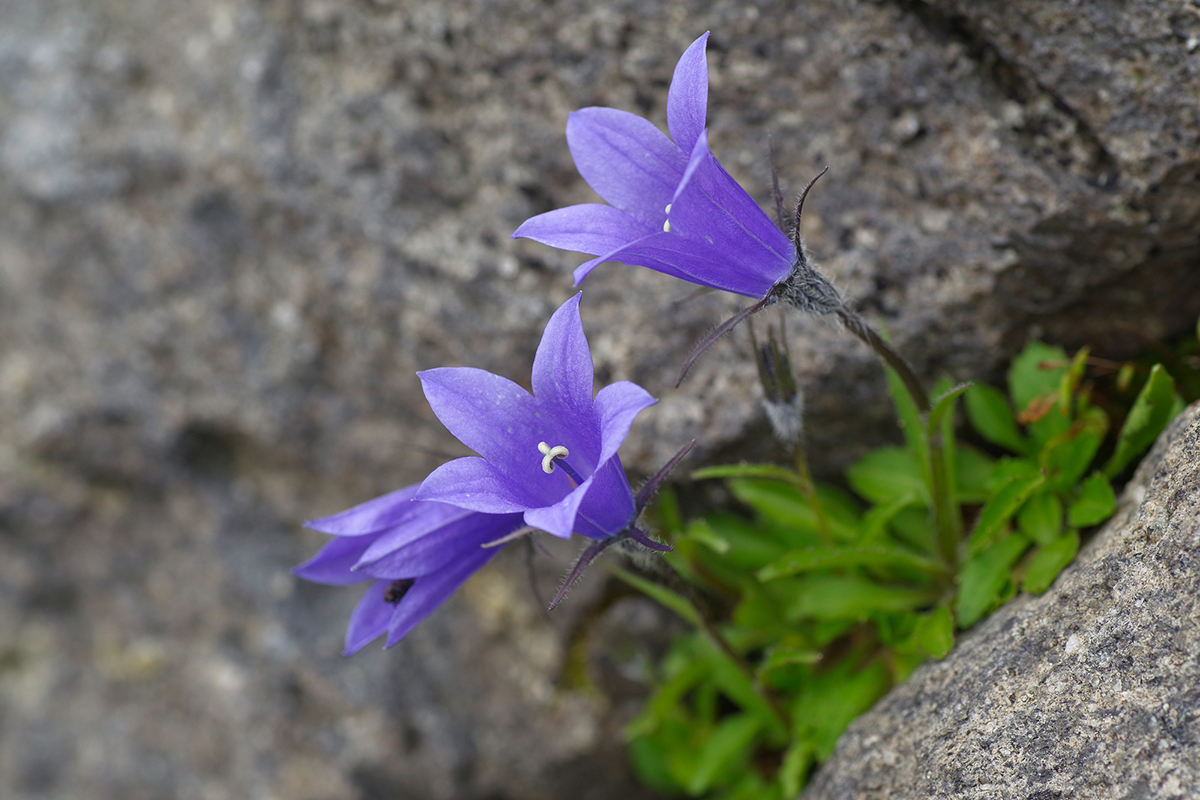 Mt. Yotei's alpine flora is rich and unique with more than 100 species. One of the alpine plants you can find at Mt. Yotei is the pincushion plant Diapensia lapponica L. var. obovata (イワウメ/岩梅 or iwaume in Japanese). This plant with delicate white flowers is only found in alpine zones, and its green leaves turn red as the temperatures drop. The mountain harebell Campanula lasiocarpa (イワギキョウ/岩桔梗/iwagikyo in Japanese) is another elegant alpine plant found at Mt. Yotei. Furthermore, the alpine flora of Mt. Yotei also includes beautifully flowering species such as the Pennellianthus frutescens P. frutescens (イワブクロ/岩袋/iwabukuro), and the Phyllodoce caerulea (エゾノツガザクラ/蝦夷の栂桜/ezo no tsugazakura).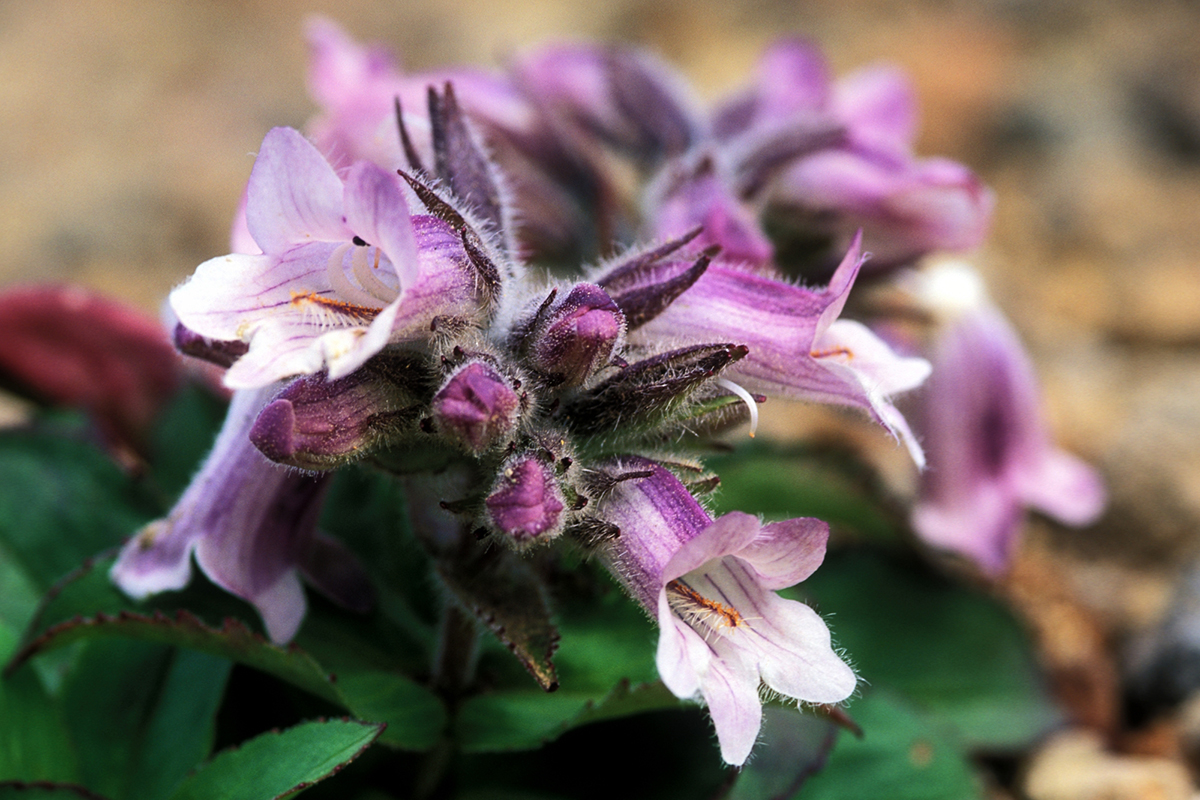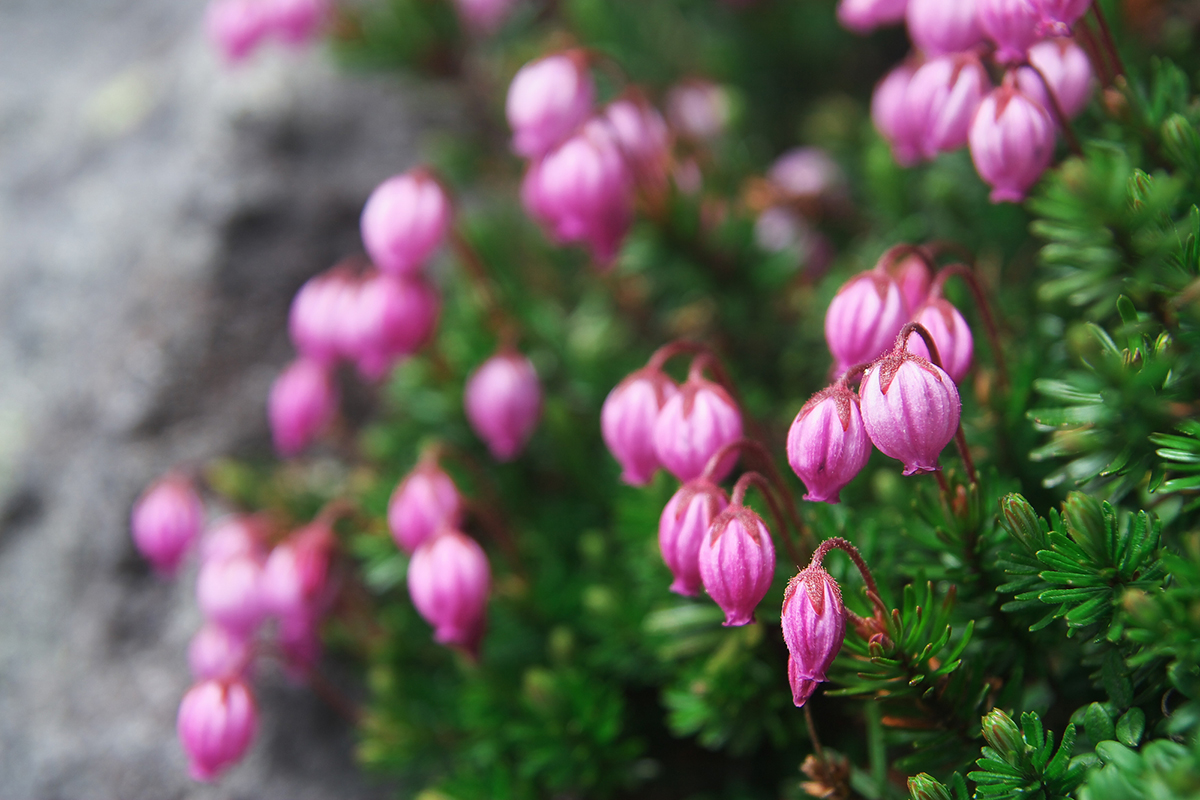 Visitors can enjoy hiking from the mountain base to the alpine zone, which takes approximately 8-9 hours round trip depending on the chosen trail and the climber's fitness level. There are four trails to choose from: Kutchan-Hirafu Trail, Makkari Trail, Kimobetsu Trail, and Kyokyoku Trail. The alpine flora of Mt. Yotei offers a stunning visual spectacle to visitors, especially during the summer months when the flowers are in full bloom. The best time to view the alpine flowers is from late July to late August. The trails on Mt. Yotei are difficult, so it is recommended that visitors should prepare accordingly with proper gear and be in good physical condition. Climbing Mt. Yotei is not recommended to beginners, but there are other trails and areas in Niseko that are easier to access for those who prefer a more leisurely experience.
Exploring the alpine plants of the Niseko mountain range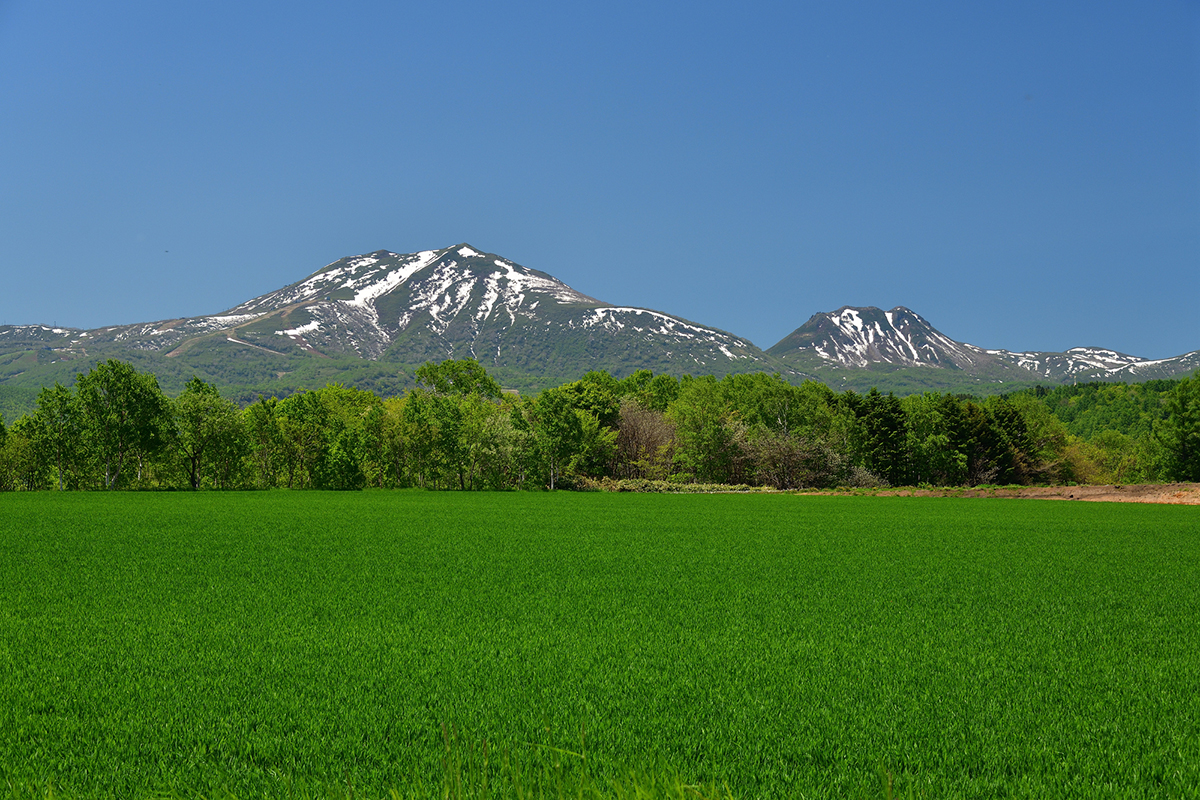 The Niseko mountain range is a popular hiking destination in Hokkaido, Japan. The range extending to the west from the slopes of Mt. Yotei is renowned for its stunning alpine flora. The alpine flora of the Niseko mountain range is a mixture of deciduous and evergreen trees and various alpine plants. The mountain range offers excellent opportunities for exploration and appreciation of the rich diversity of alpine plants. There are hiking and trekking trails of varying difficulty that take visitors through different elevations, providing a chance to experience the changes in flora as they ascend.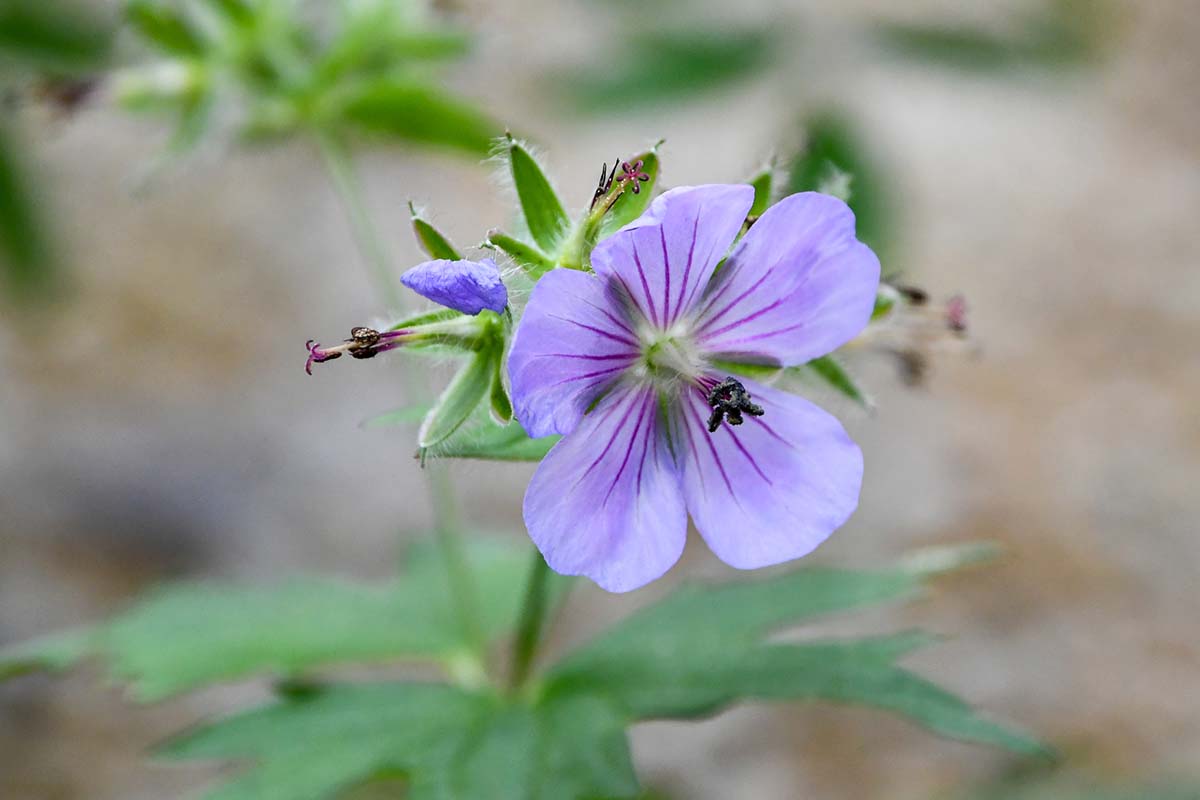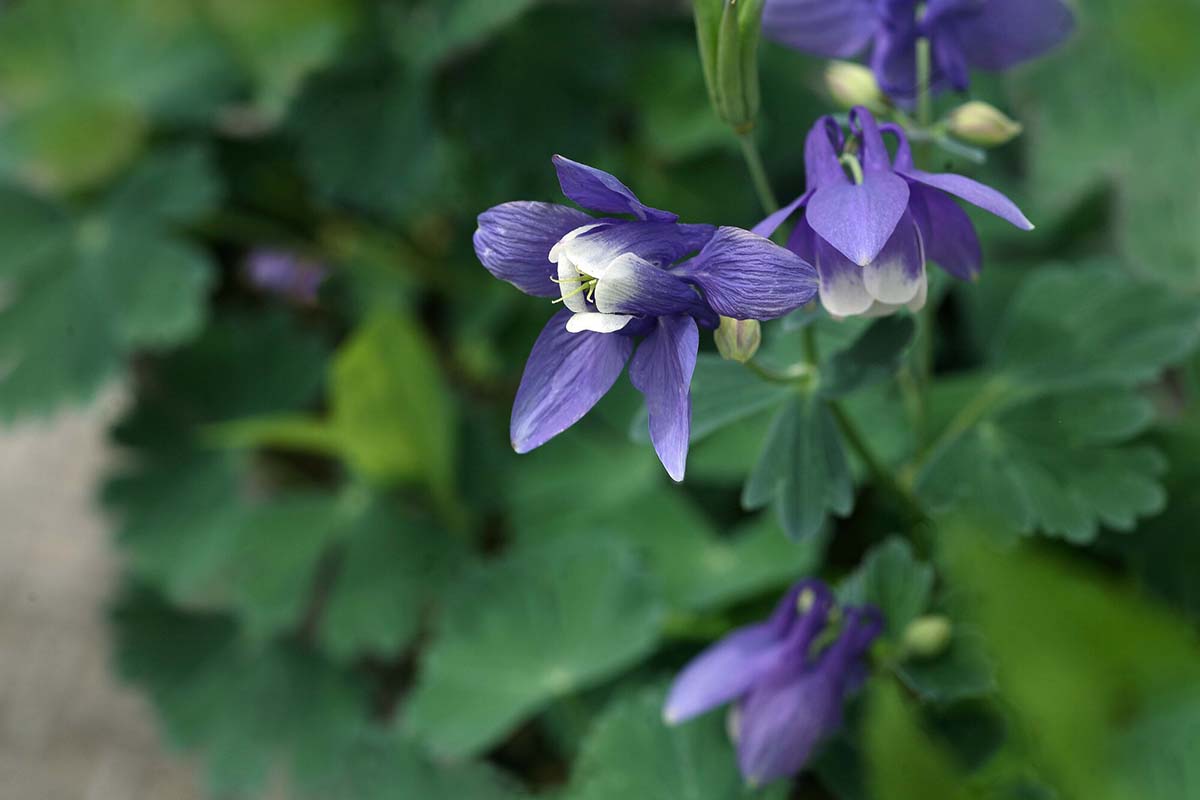 For a beginner-friendly hike, visitors can explore Mt. Shirakaba (白樺山/Shirakabayama), which is located on the western side of the Niseko mountain range. The mountain has a gentle slope, with an elevation of 959 meters (3146 feet) above sea level, making it an accessible destination for those who are new to hiking. Here you can admire the beautiful alpine flora that includes species such as woolly geranium Geranium erianthum (チシマフウロ/千島風露/chishima furo), fan columbine Aquilegia flabellata var. pumila (ミヤマオダマキ/深山苧環/miyama odamaki), Gaultheria adenothrix (アカモノ/赤物/akamono), and artic starflower Lysimachia europaea (ツマトリソウ/褄取草/tsumatoriso).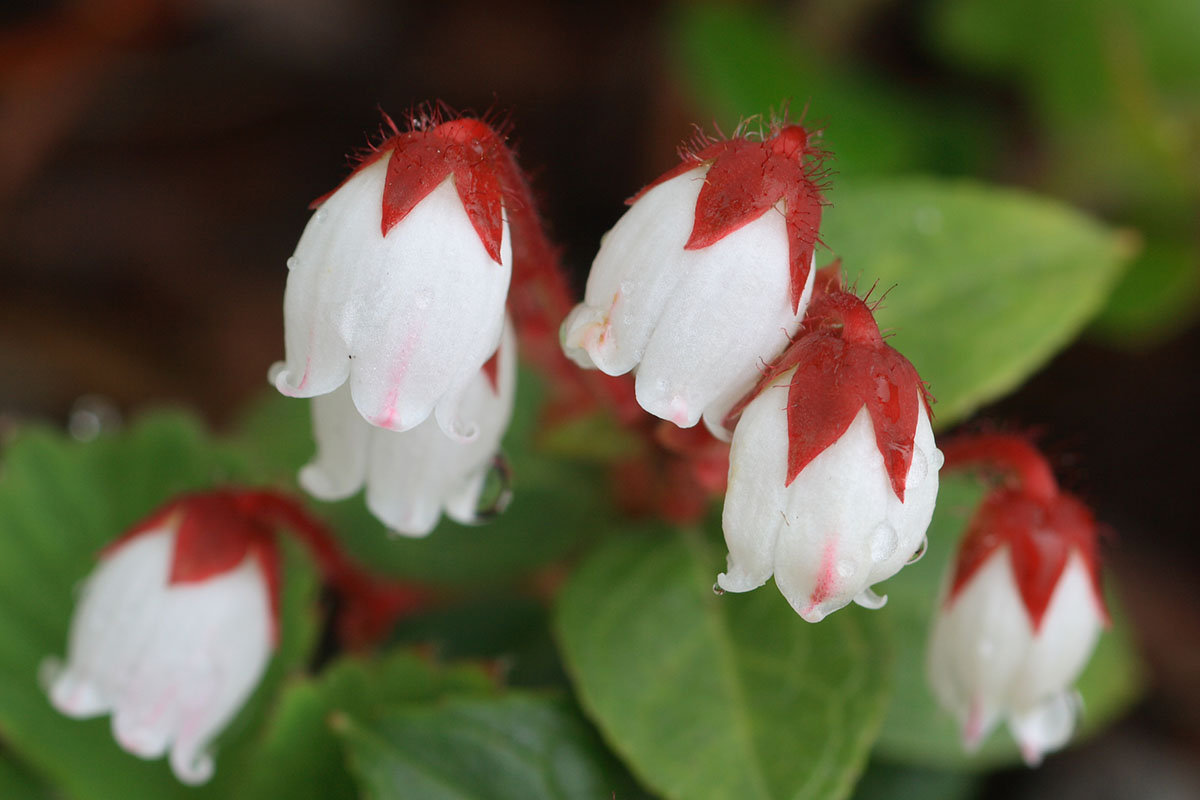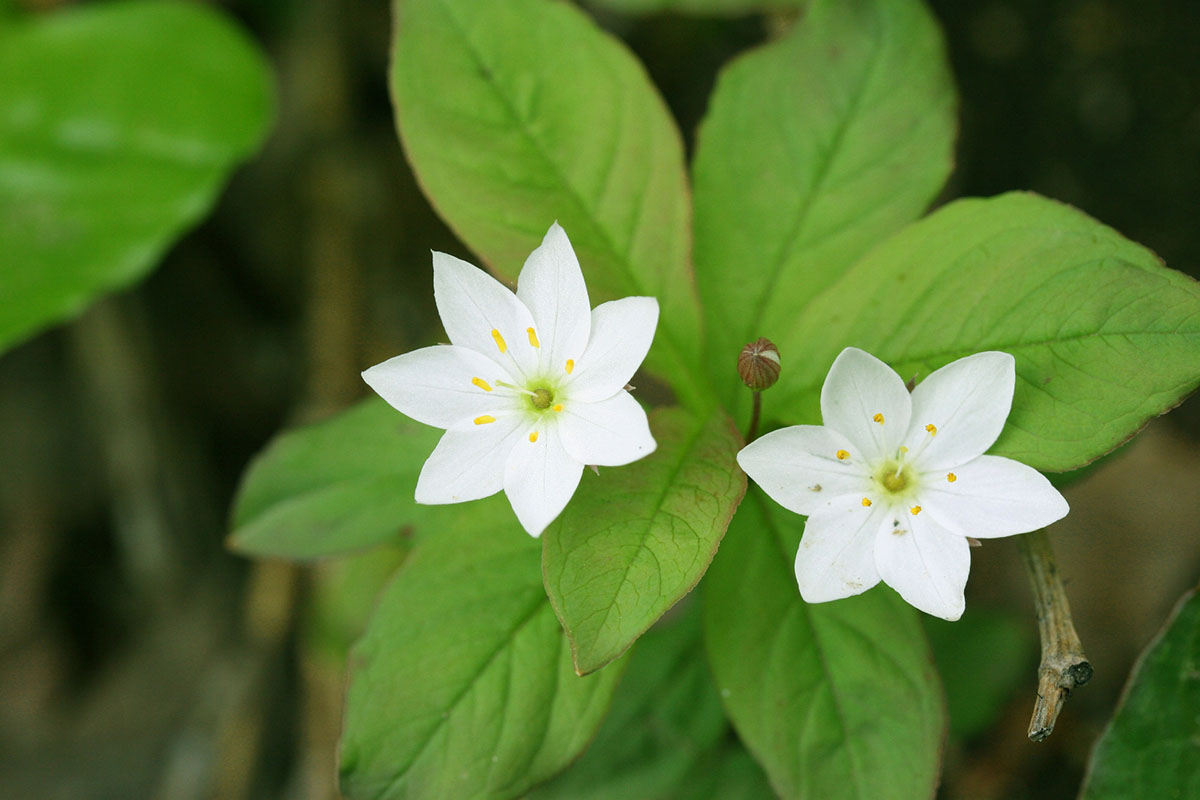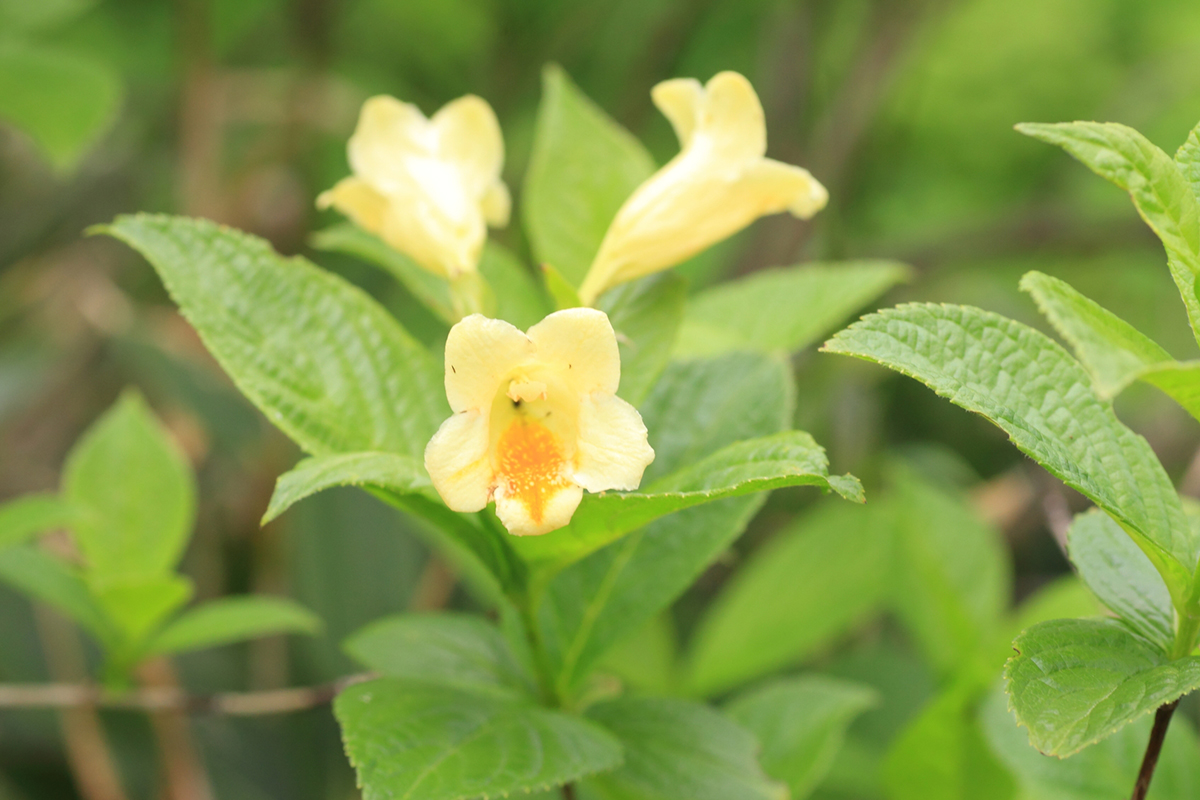 For those seeking a more challenging hike, Mt. Annupuri (Mt. Nisekoannupuri) (ニセコアンヌプリ) is a good choice. The mountain stands at an elevation of 1308 meters (4291 feet) above sea level. The most used trails to Mt. Annupuri are the Hirafu course (the trailhead is at the Grand Hirafu summer gondola), the Annupuri course (the trailhead is at the Niseko Annupuri gondola), and the Goshiki Onsen course (which starts at Goshiki Onsen). The alpine flora in this area is also diverse and includes species such as Weigela middendorffiana (ウコンウツギ/鬱金空木/ukonutsugi), Potentilla matsumurae (ミヤマキンバイ/深山金梅/), and Rhododendron albrechtii (ムラサキヤシオ/紫八染/).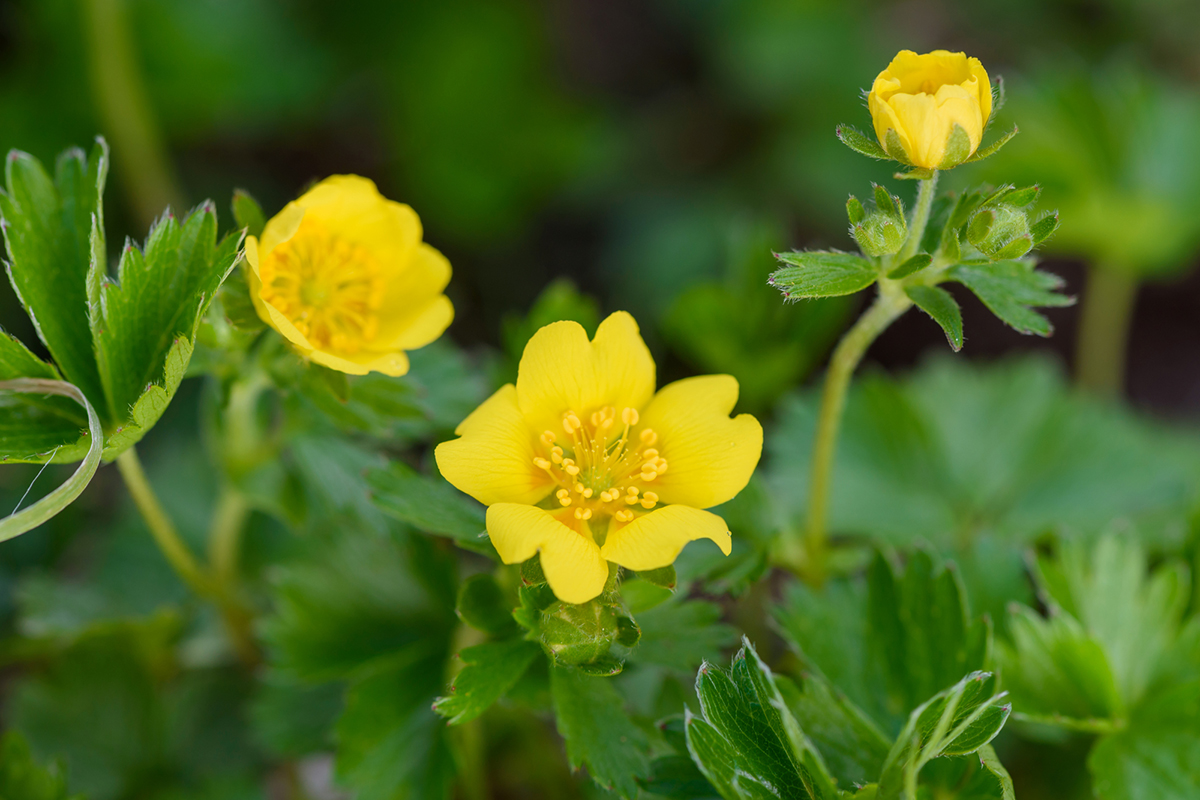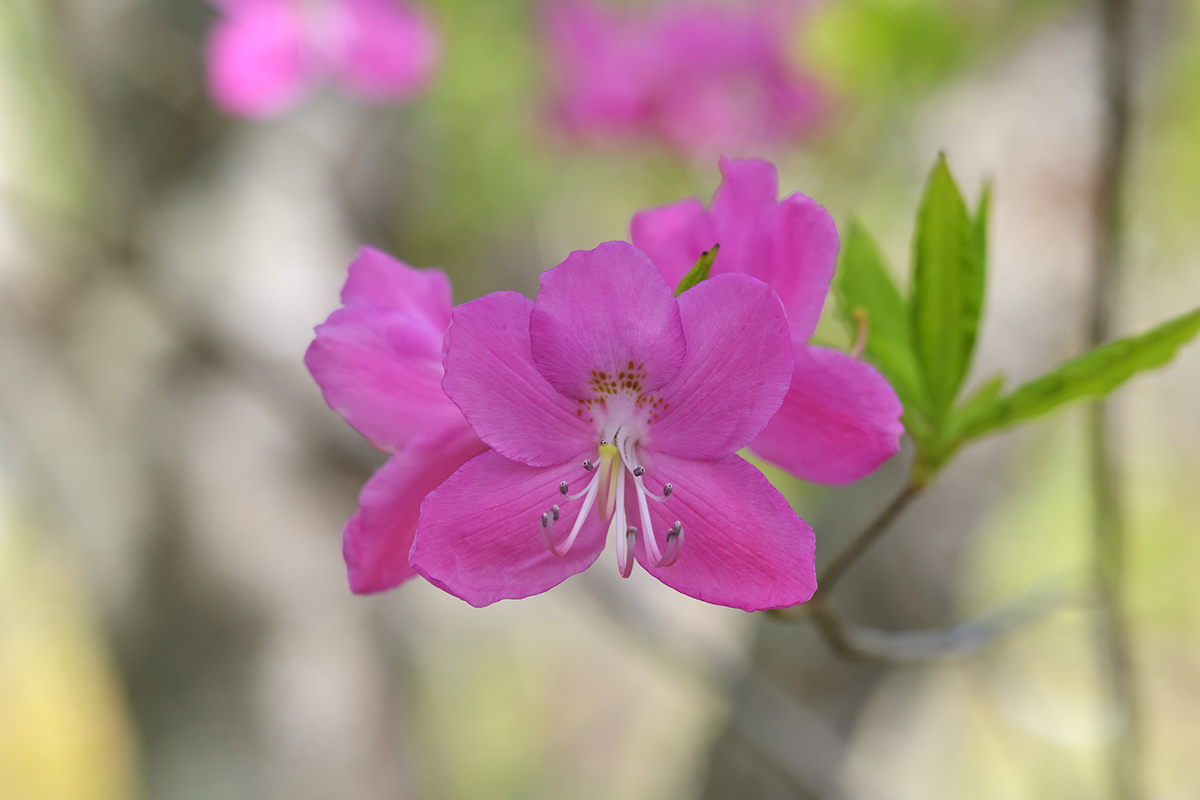 Shisen Numa Marsh at the heart of the Niseko mountain range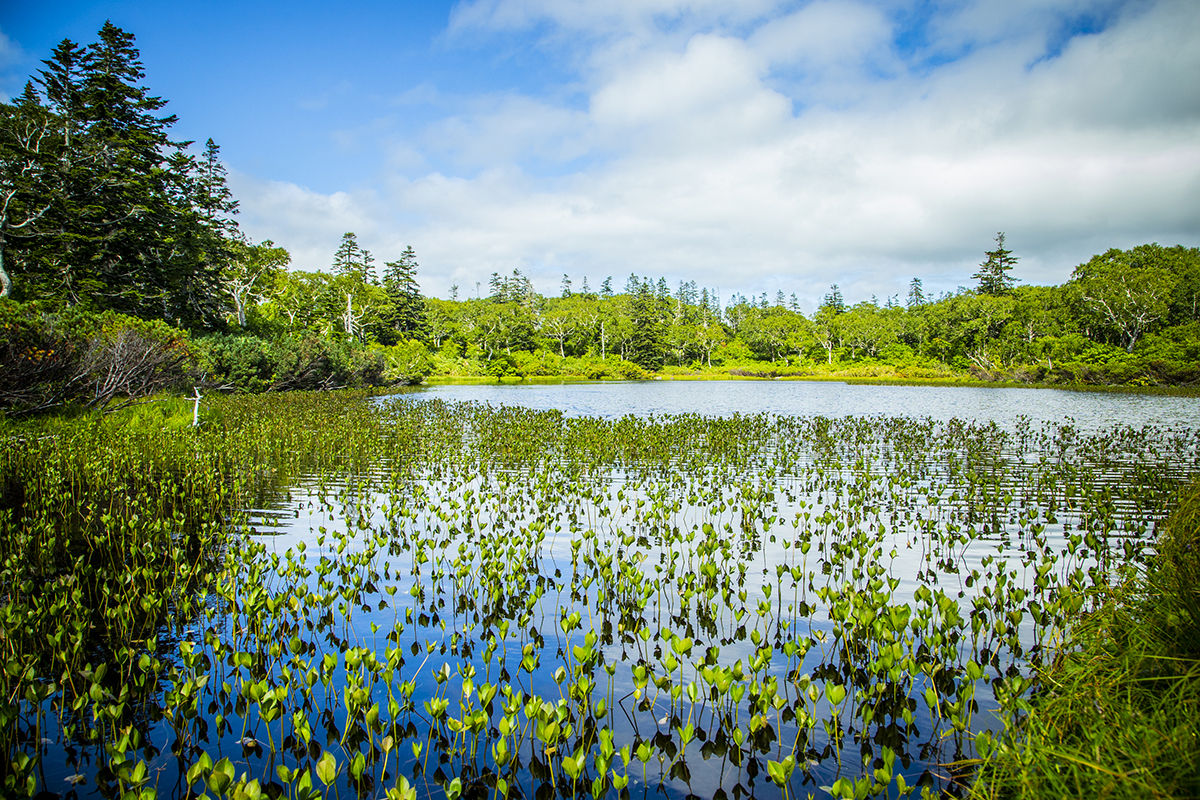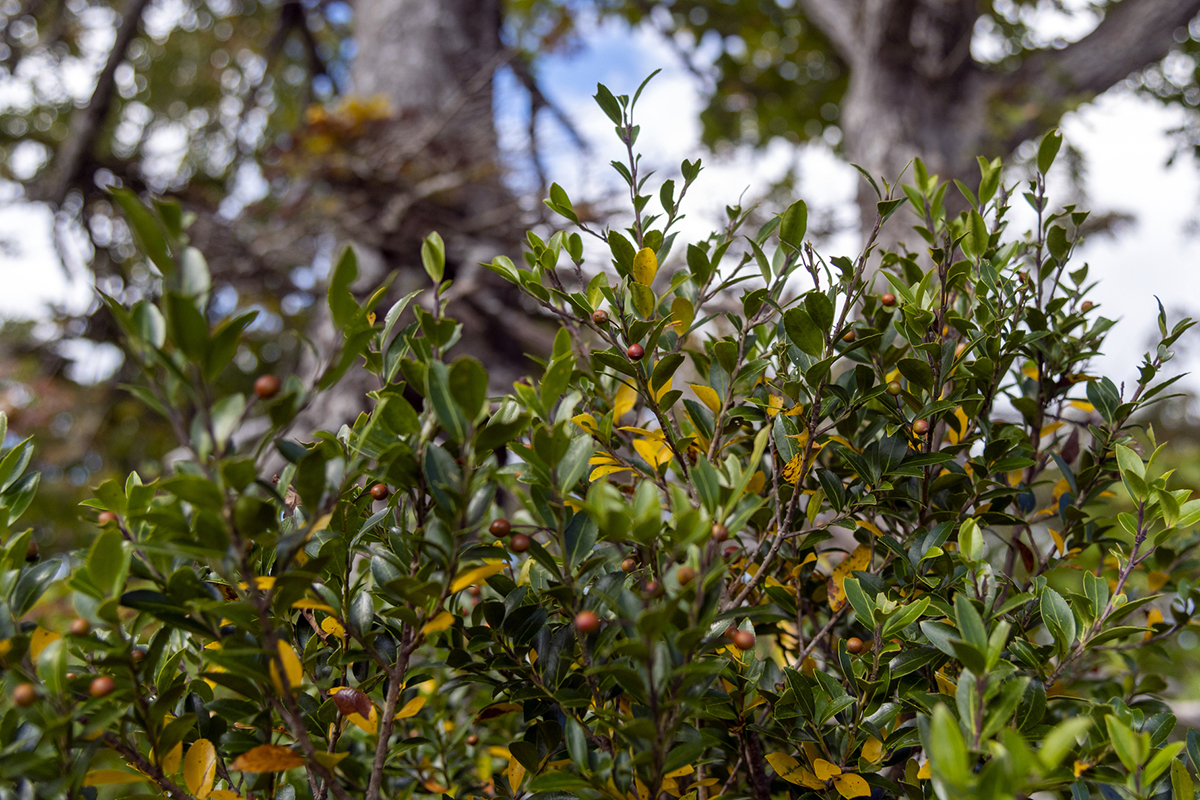 Another place in the Niseko area that boasts stunning alpine flora is Shinsen Numa Marsh (神仙沼) (an outbound link). The marsh is located about 750 meters (2460 feet) above sea level on a plateau surrounded by volcanic mountains, including Mt. Iwaonupuri, Mt. Chisenupuri, and Mt. Mekunnai, which provide an ideal habitat for alpine plants to flourish. Here, hikers and nature enthusiasts can enjoy an extraordinary display of mountain wildflowers that cover the plains. Located in the heart of the Niseko mountain range, Shinsen Numa Marsh is a wetland area that covers approximately 196 hectares. The area boasts a rich biodiversity and is home to more than 400 plant species.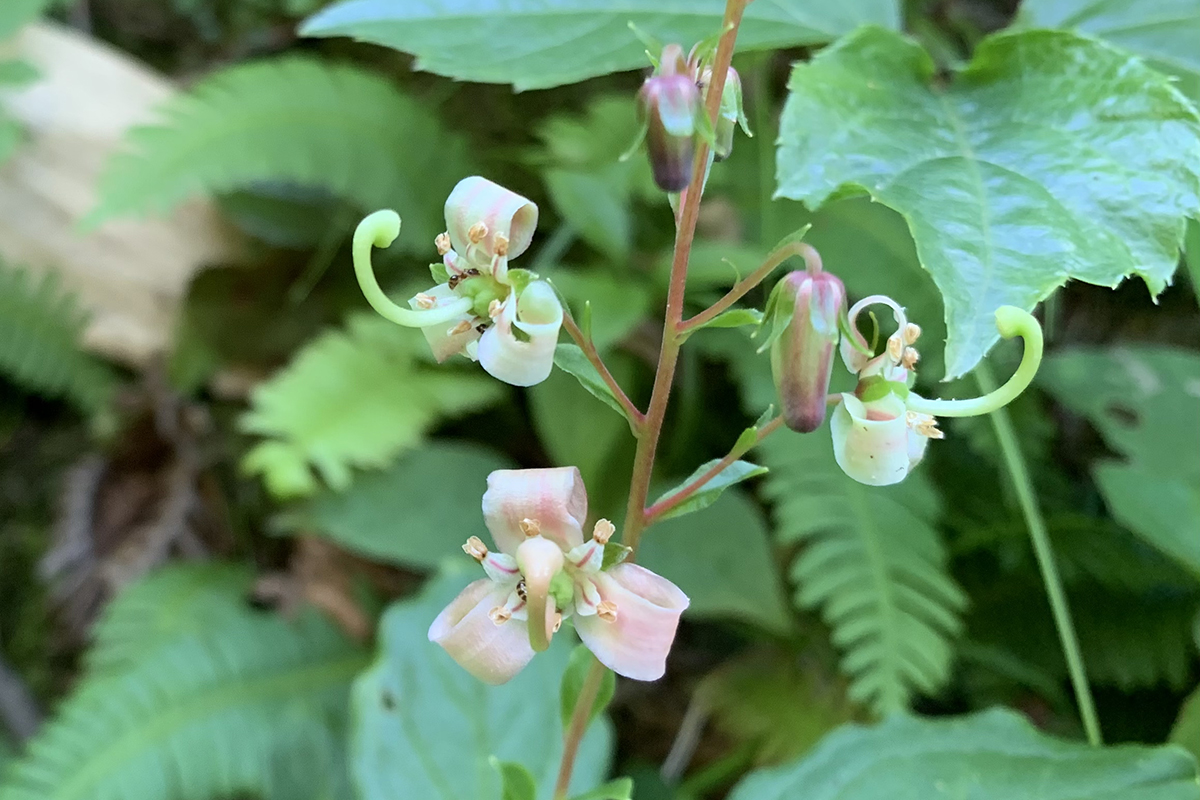 The Shisen Numa Marsh is an ideal destination for visitors who want to immerse themselves in Hokkaido's natural beauty while enjoying a stroll around the marsh. There is a wooden walkway covering part of the marsh area, so also visitors who can't hike can easily explore the area. In addition, the walkway makes it possible for visitors to explore the area without disrupting its delicate ecological balance. Visitors can also learn about the unique characteristics of Hokkaido's flora and fauna through guided tours organized by local nature guides but the Shisen Numa Marsh is a great spot for bird watching and photography, too.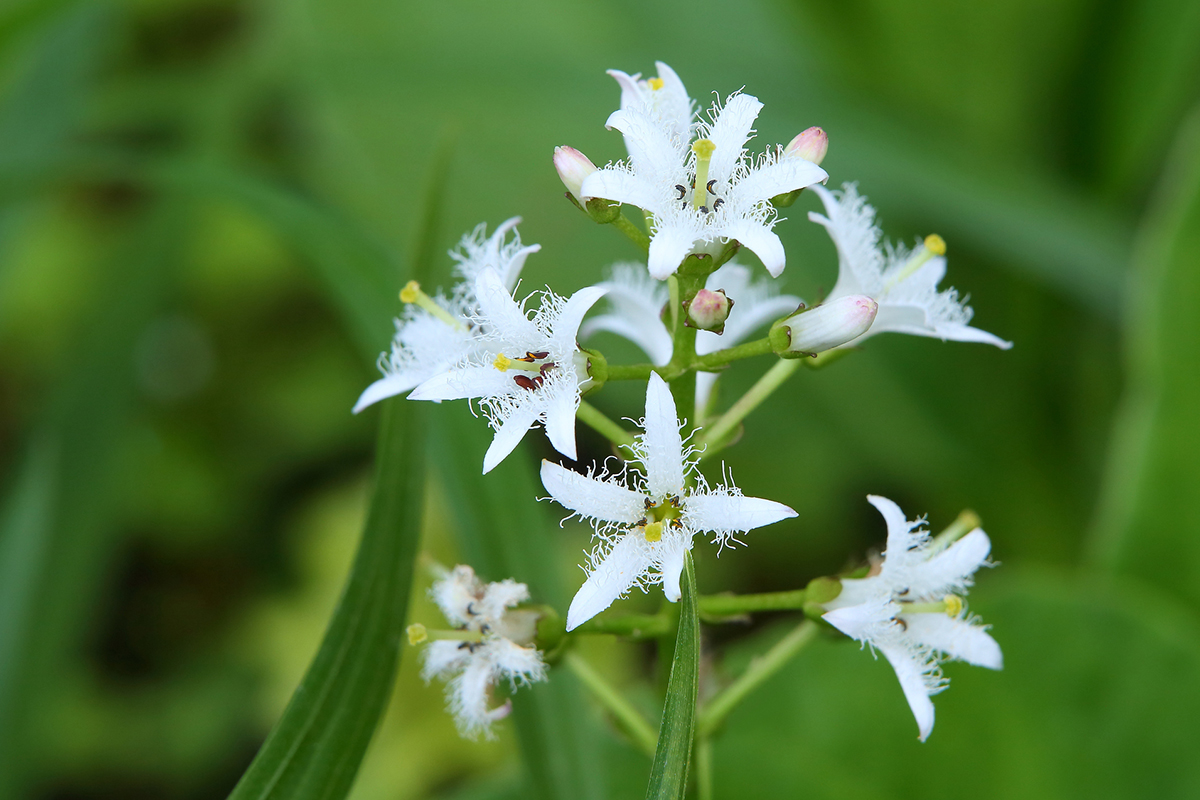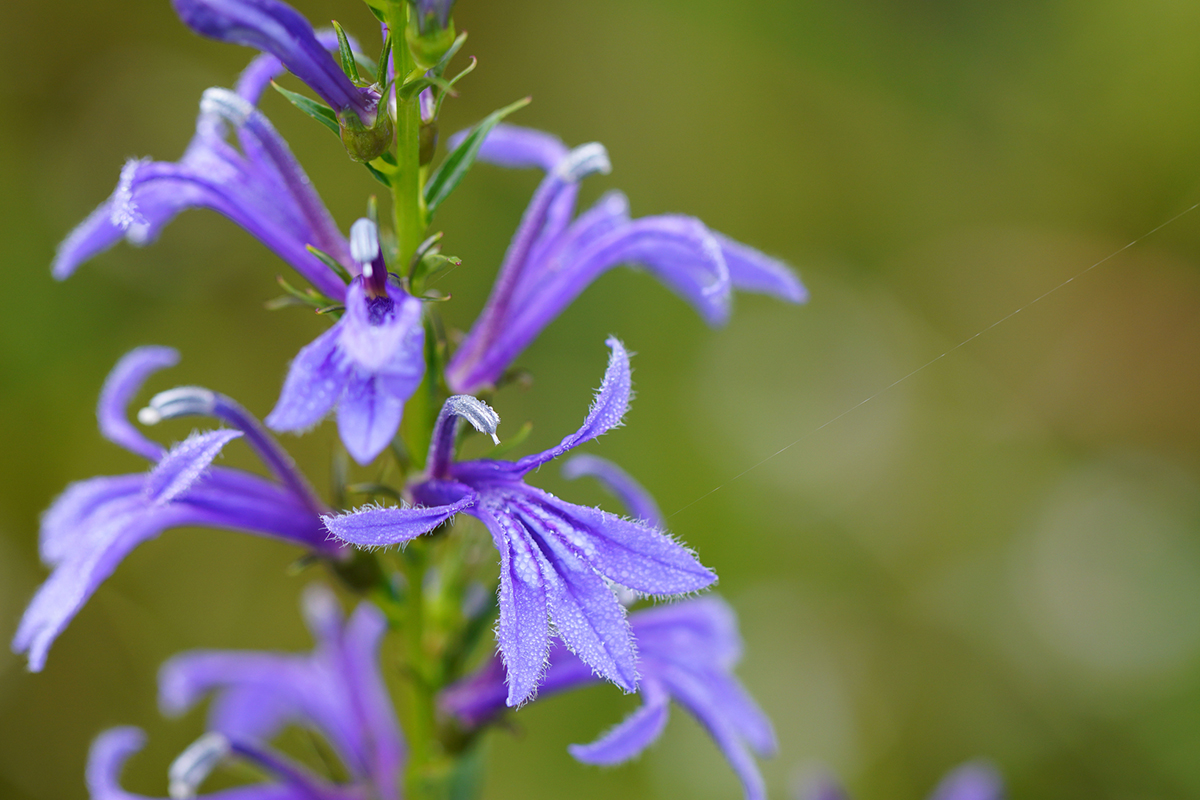 One of the alpine plants that can be found in Shisen Numa Marsh is Lychnis wilfordii (アカミノイヌツゲ/赤実犬黄楊/akami no inutsuge). This plant is a short-lived perennial herb that belongs to the genus Lychnis and is commonly known as Wilford's catchfly. The distribution of Lychnis wilfordii is primarily restricted to Hokkaido Island, with its habitat ranging from the subalpine to the alpine zone. Elliottia bracteata (ミヤマホツツジ/深山穂躑躅/Miyama hotsutsuji) is another notable alpine plant that can be found in the Shinsen Numa Marsh. Other alpine plants you can see here include a bog bean called Menyanthes trifoliata (ミツガシワ/三槲/mitsugashiwa) and Lobelia sessilifolia (サワギキョウ/沢桔梗/sawagikyo).
Come and enjoy hiking and alpine flora in the Niseko area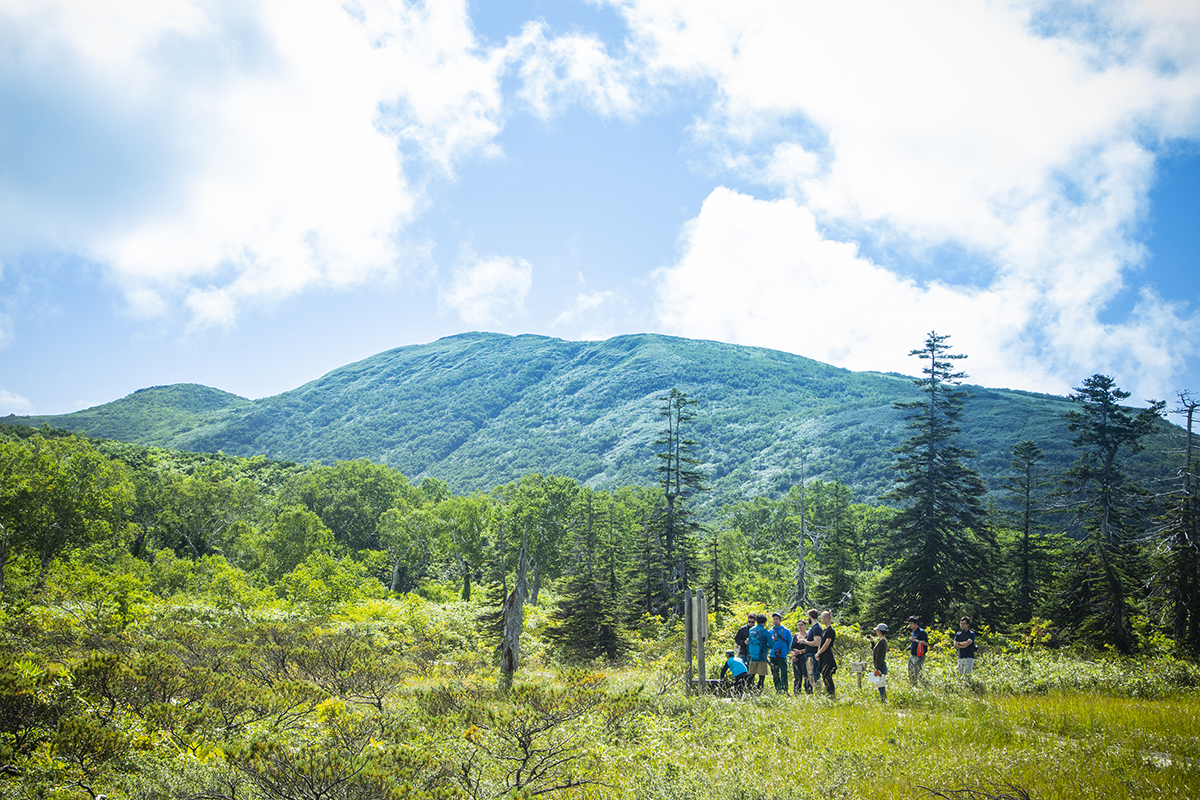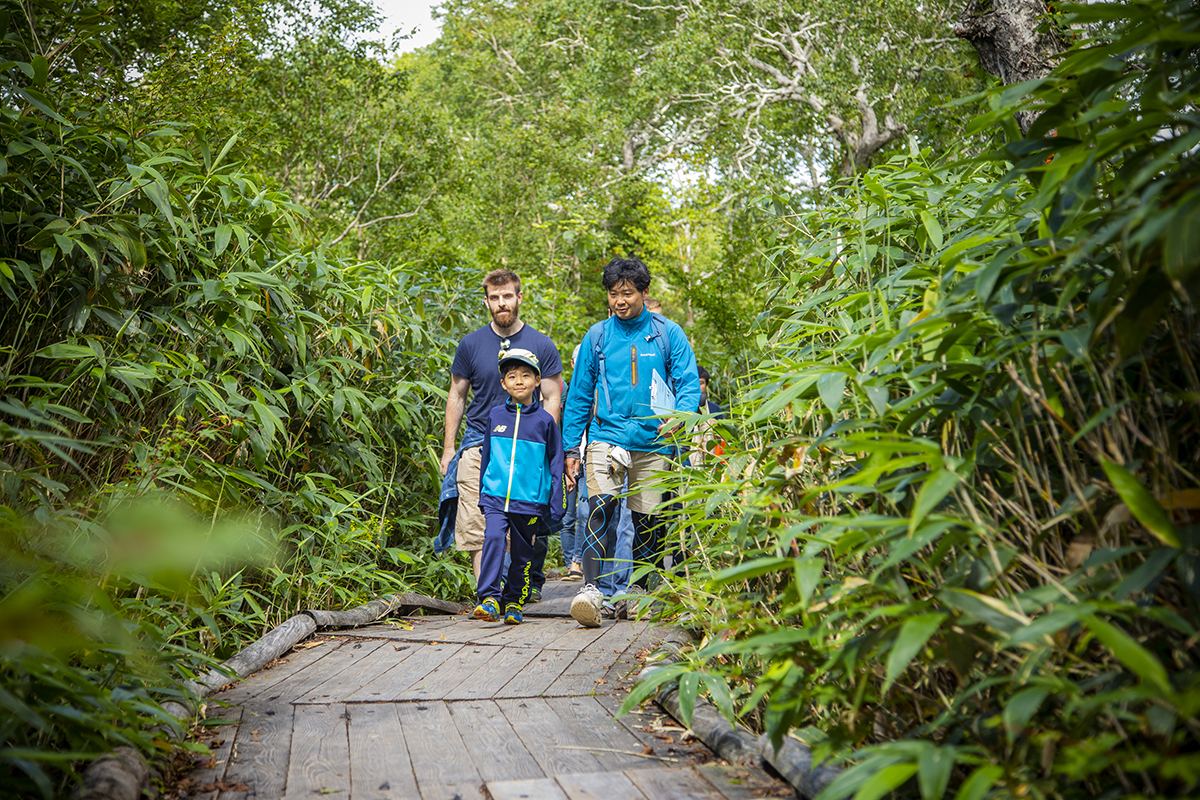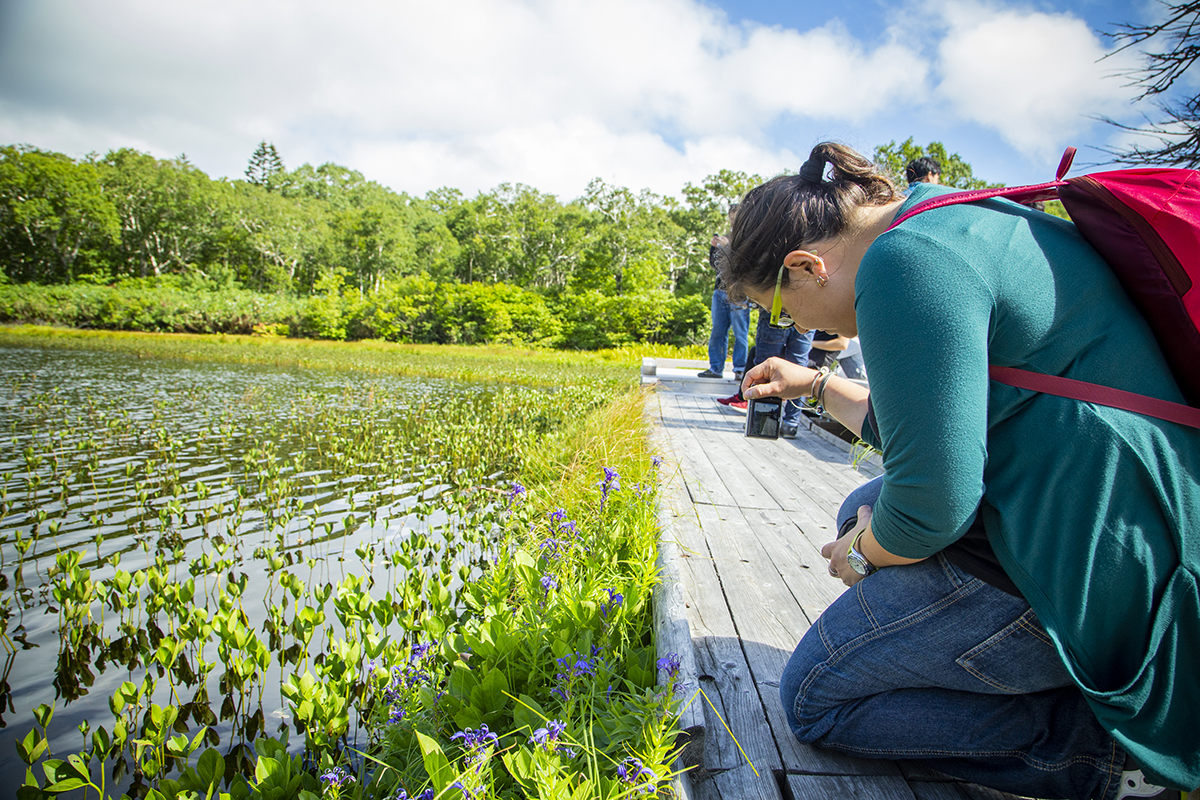 The Niseko area in Hokkaido, Japan provides an exceptional opportunity for visitors to appreciate the rich and unique alpine flora of the Niseko area, including Mt. Yotei and Shinsen Numa Marsh. With its captivating beauty and diversity, the alpine flora in these areas is sure to delight nature enthusiasts and hikers alike. There are numerous hiking trails to choose from, including the popular hike up Mt. Yotei, which offers a breathtaking view of the surrounding landscape. For less difficult options, visitors can explore the Shinsen Numa Marsh with its convenient wooden walkway and guided tours. In addition to the beautiful alpine flora, visitors can also expect to see a range of fauna in their natural habitat. All in all, the Niseko area offers a fantastic opportunity to connect with nature, while also learning about the unique ecology of Hokkaido Island and is a must travel destination for nature lovers.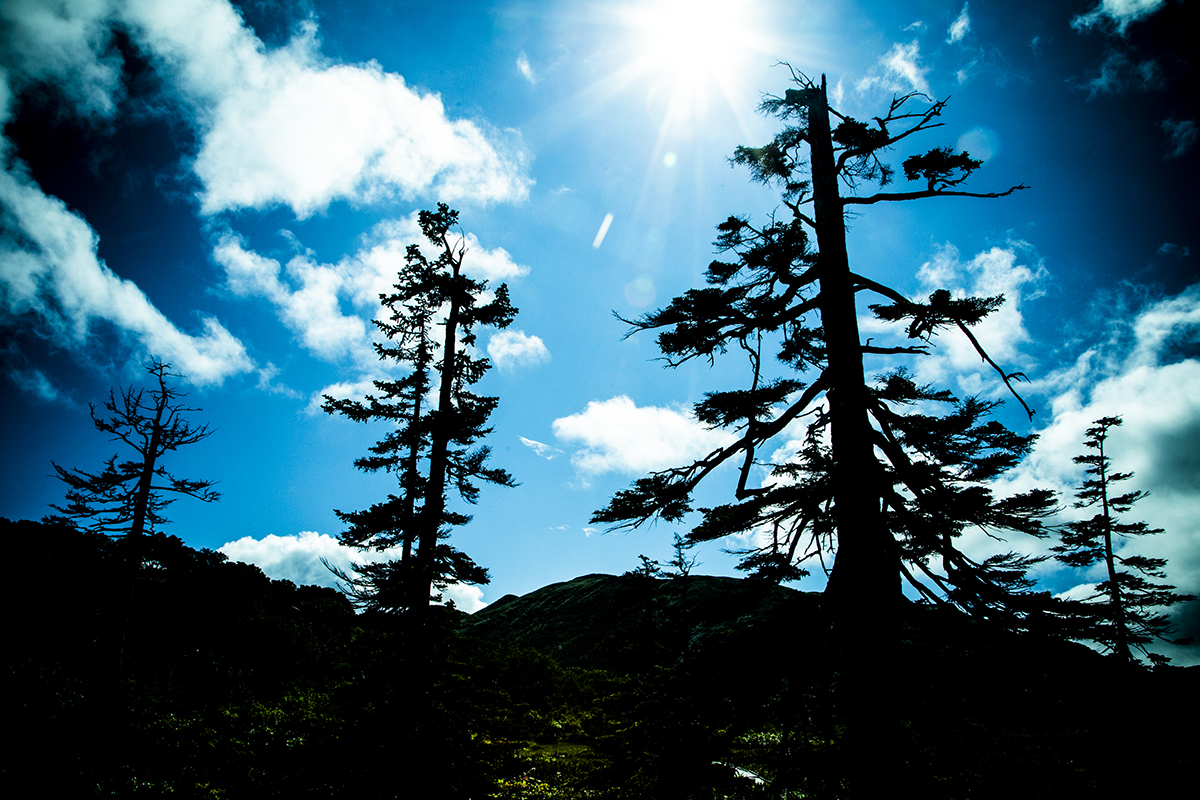 The Niseko area is easily accessible from both Sapporo—the capital of Hokkaido—and Chitose International Airport, with various transportation options available. This means that it is easy to fit a day trip or weekend getaway into your itinerary to explore the area or stay longer to enjoy all that the Niseko area has to offer. Moreover, visitors can benefit from the assistance of local nature guides who are knowledgeable about the area's geography and ecology.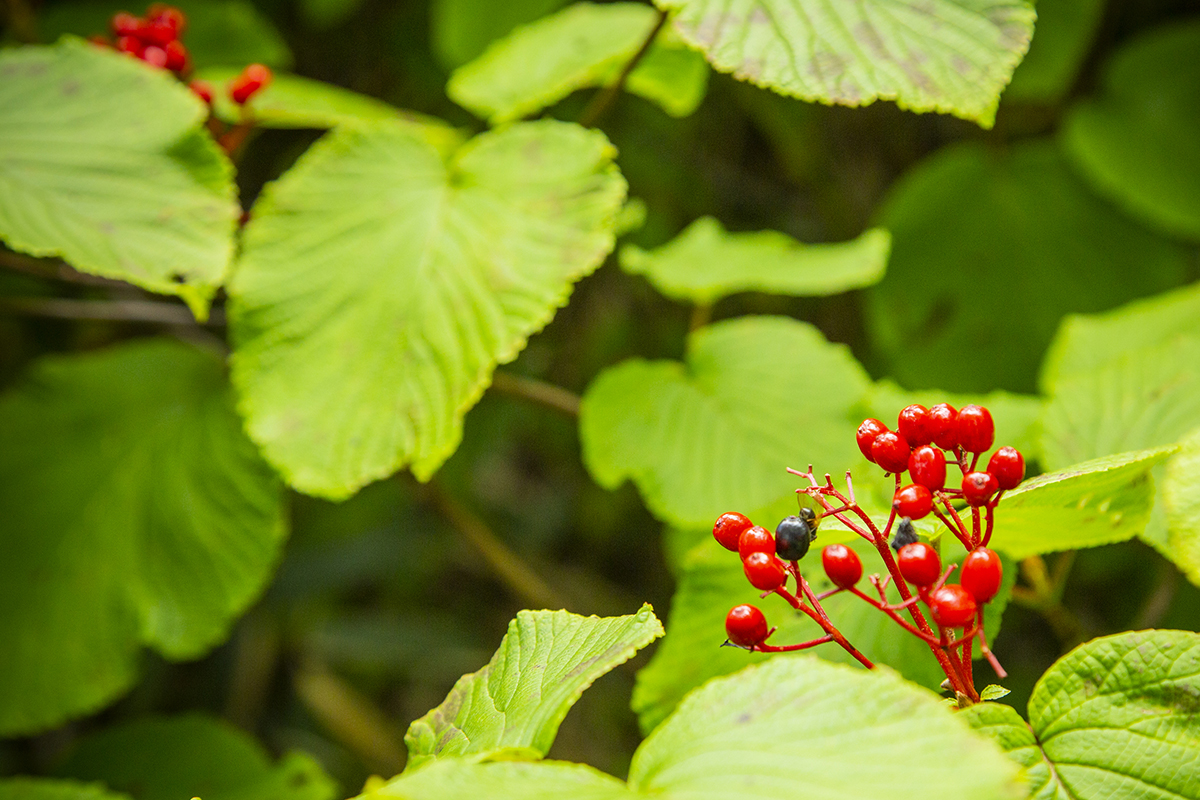 If you want to make planning your trip to the Niseko area easy, we are here to help. Our team can assist with all the travel arrangements from accommodation bookings to hiring local nature guides who are knowledgeable about the flora and fauna of the area. If you are unsure which sites in Niseko are the most suitable for your interests, our team can provide tailored advice based on your preferences. Just click on the 'contact us' button below and we can start planning!