Wondered are there other good ski resorts in Hokkaido except for Niseko? Interested in the most famous ski resort in Japan, but frustrated with the high accommodation prices? One of the perks of the Gan-wu area is definitely its location.
The Gan-wu area (also spelled as "Ganwu", "Gan'wu" or "Ganu") in Hokkaido is located by the Sea of Japan in the western side of Shakotan Peninsula, just 30 kilometers from the world-famous Niseko ski resort area known for its excellent powder snow conditions.
The Gan-wu area includes Kyowa town, Iwanai town, Tomari village and Kamoenai village. This cluster of small and close communities works together in various fields, including tourism. Here tourism is truly created and crafted together with the travelers.
The whole skiing world knows about the high quality skiing conditions of Hokkaido and as a matter of fact, in the Gan-wu area you can enjoy the advantages of the amazing Japanese powder snow and have the best powder runs exclusively for yourself. In the area you can also delve into intriguing Japanese traditions and enjoy the local culture up close and personal.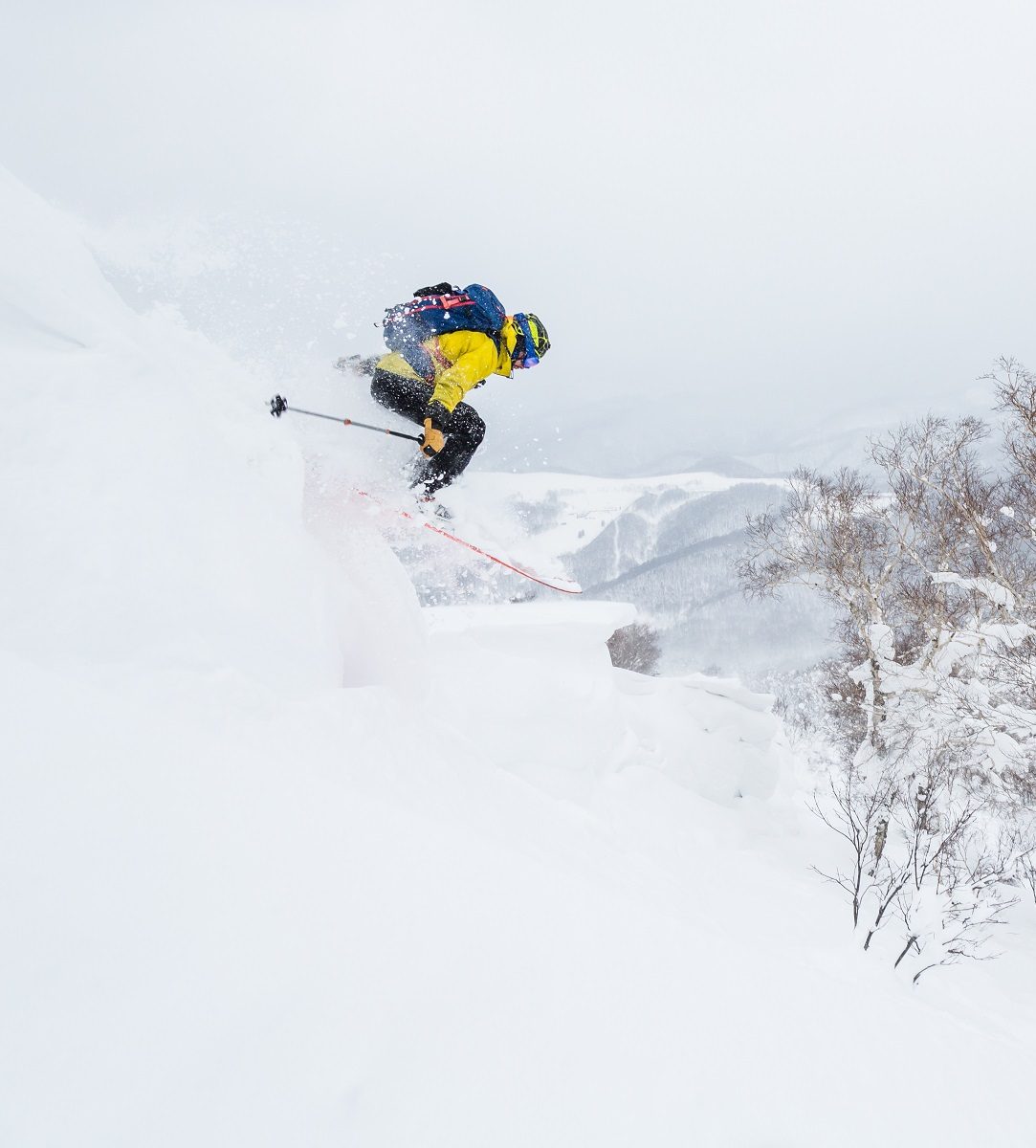 Top-class powder snow cat skiing without tourist crowds
Have you ever dreamed of skiing in the famous Niseko of Hokkaido but would rather like to avoid crowded ski slopes? Niseko is in everyone's lips and for a good reason. There are great ski resorts all around the world, but what makes Hokkaido so special is that here the high-class powder snow can be enjoyed every single year. This is thanks to the mix of conditions that miraculously are joined together in Hokkaido, including the local climate caused by the proximity of the sea and mountains. It can snow for days in a row!
Well, obviously the same snow falls also in other areas near the loved ski resort. At Iwanai Ski Resort by the sea of Japan you do not have to worry about other skiers: We can reserve you a whole mountain! Instead of a ski lift, you can climb to the mountain with a cat for a guided skiing excursion at the mountain and enjoy some fresh powder snow.
Iwanai is an ultimate location for a demanding traveler who desires to experience the top-class powder snow of Hokkaido but also wants to escape the crowds and also wishes to dive deeper into Japanese culture.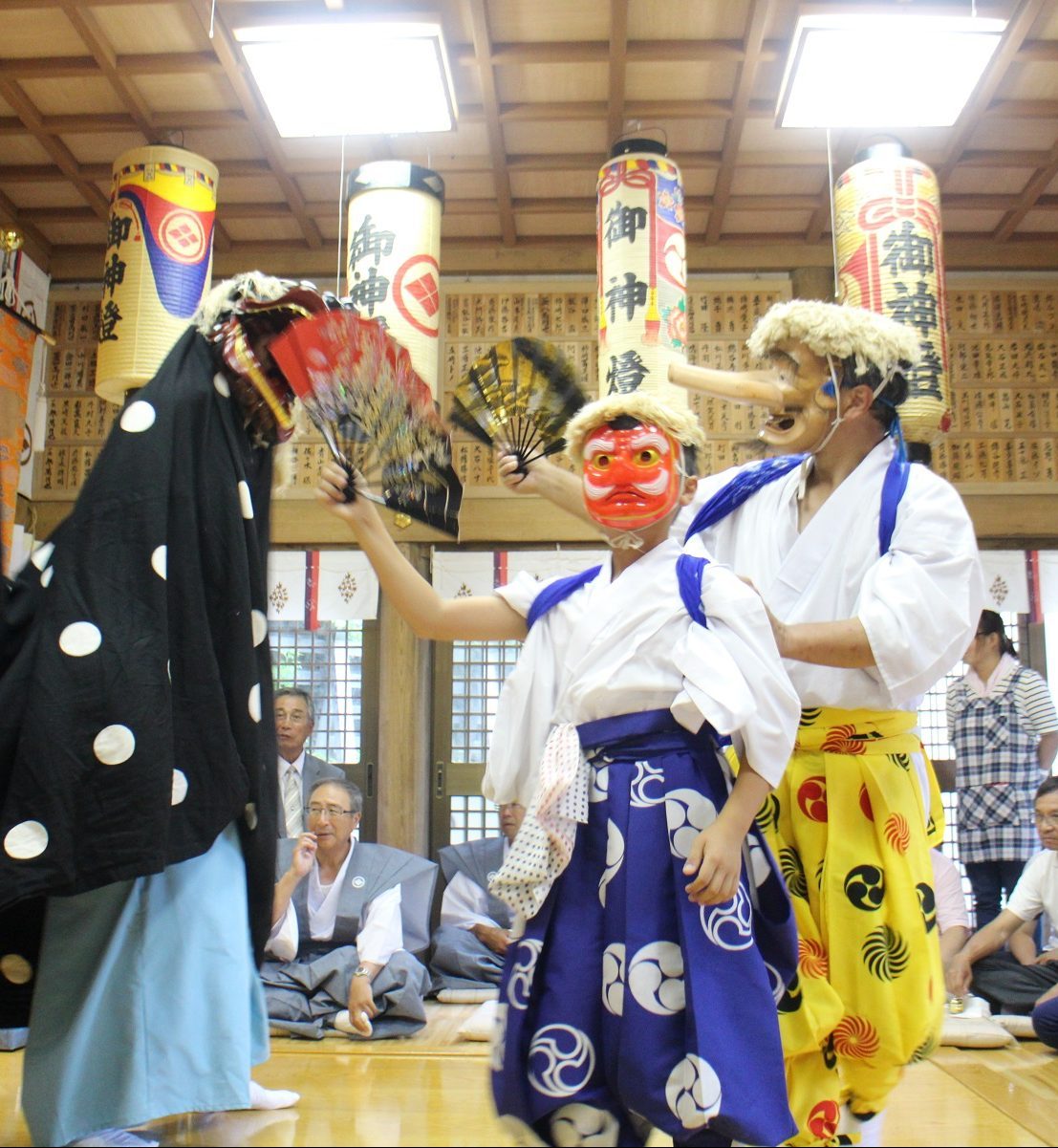 Enjoy local Japanese traditions in the front row
One of the good things about Niseko is that you can manage in English, which is not necessarily true everywhere in Japan. If you are in North Japan purely for a skiing holiday, that is maybe nothing but a plus.
However, for some of us learning about the local culture and interacting with the locals is something we travel for (this often includes the awkward struggling-to-speak-a-foreign-language part, but to make things a bit more comfortable, but when you travel with us there will be an experienced English-speaking guide to tag along with you) ! In the Gan-wu area's small towns and villages you can experience the local lifestyle of rural Japan. 
Kyowa, Iwanai, Tomari and Kamoenai are true hidden gems in the shadow of the celebrated ski slopes of Niseko. Besides the deep powder snow, in the Gan-wu area you can take in the magic of Japanese traditions and fresh Hokkaido seafood, as well as meet intriguing personalities totally worth the journey. Just to give you some idea about what we can do together, here is some travel inspiration!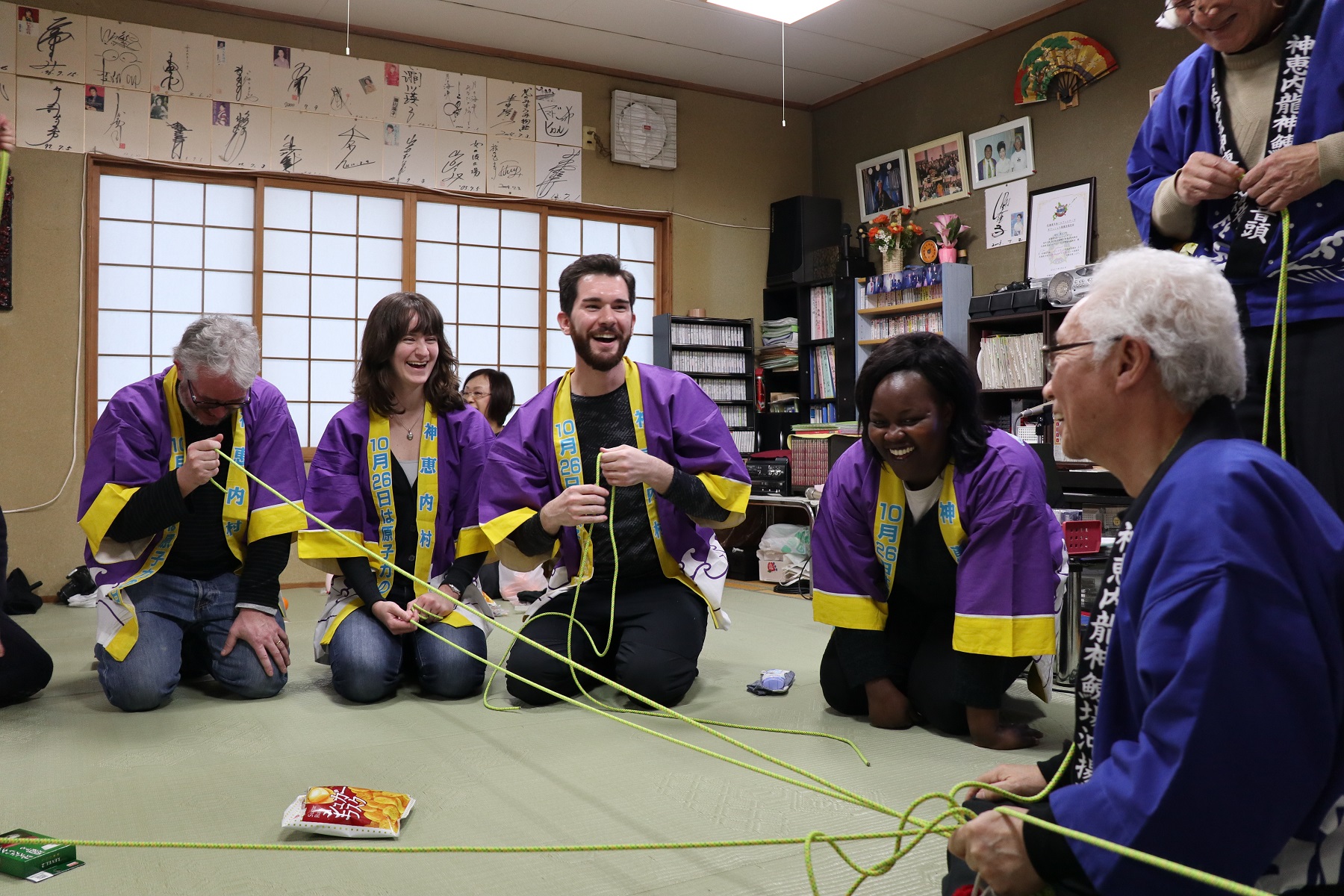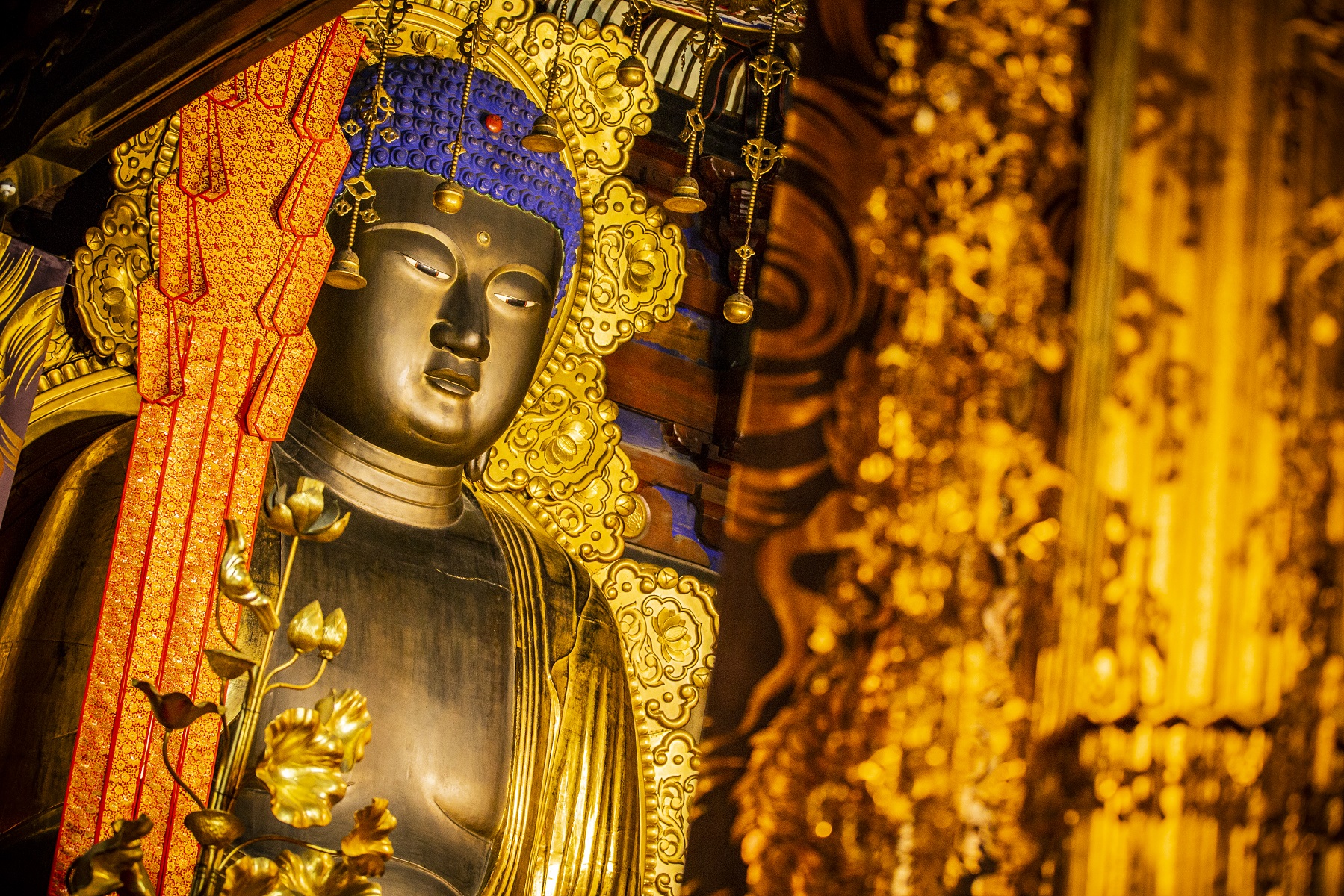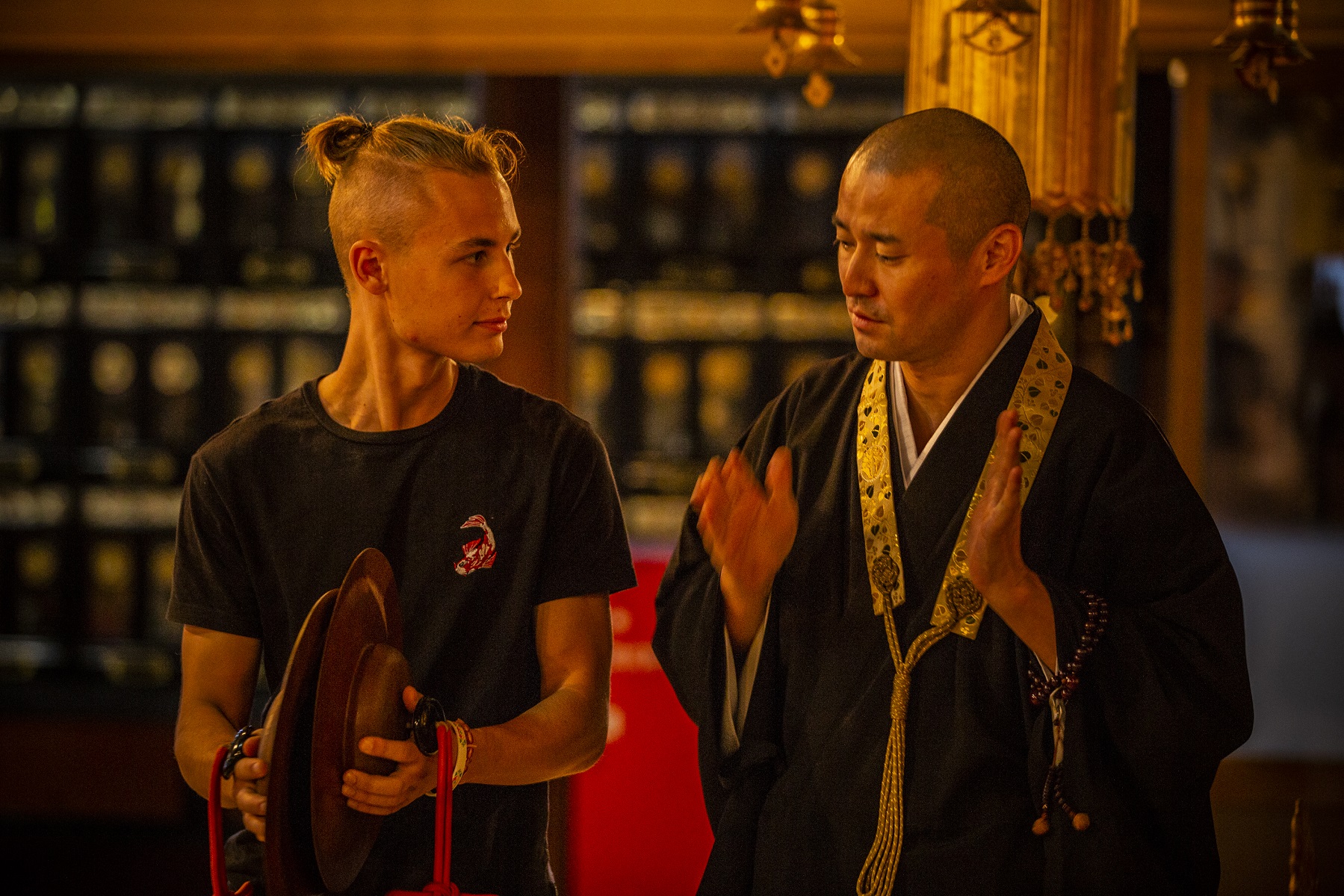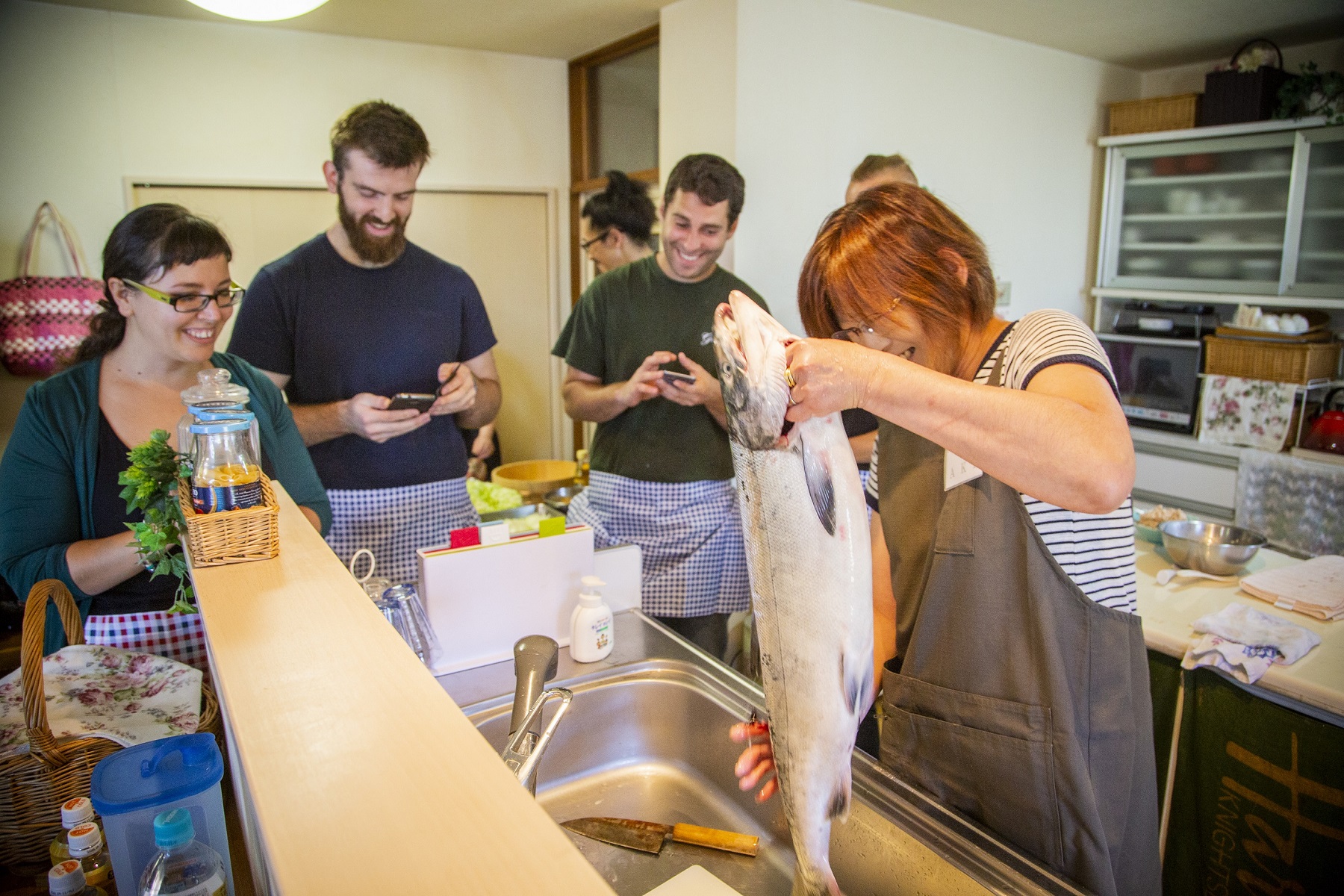 The travel consultants of Hokkaido Treasure Island Travel personally know the locals, so when we create your once in a lifetime deep cultural itinerary in the Gan-wu area, the planning will be done together with both you and them.
We can take you to meet an adorable group of local mothers who love to teach travelers how to make genuine and local Japanese cuisine. Their specialty is seafood using amazingly fresh local ingredients.
Another fascinating personality to meet in the area is a young man who is dedicated to mastering and keeping alive the traditional method of making dried and pressed "nori" seaweed sheets.
Japanese are very flexible and open when it comes to religion, and travelers are also warmly welcomed to peek into the spiritual traditions. Thus don't be too surprised, if you are asked to visit behind the scenes of a local Buddhist temple to experience meditation with a friendly local priest. If you have a good timing, there might be a seasonal festival going on at a local Shinto shrine. For local traditions of a different kind, we recommend playing a round of fun "fishers' rope game" that was originally invented here in the Gan-wu area as a past time of wives of local fishermen.
A pleasant town tour with a cool local personality is a great way to get to know the area, explore cute little boutiques and learn about the area with an insider. In summer some guided sea kayaking in the dazzling Shakotan blue is a popular way to get to know the area and meet local people. Unique handicrafts practiced by local artisans are also a great way to make the most of your precious trip to Hokkaido, North Japan.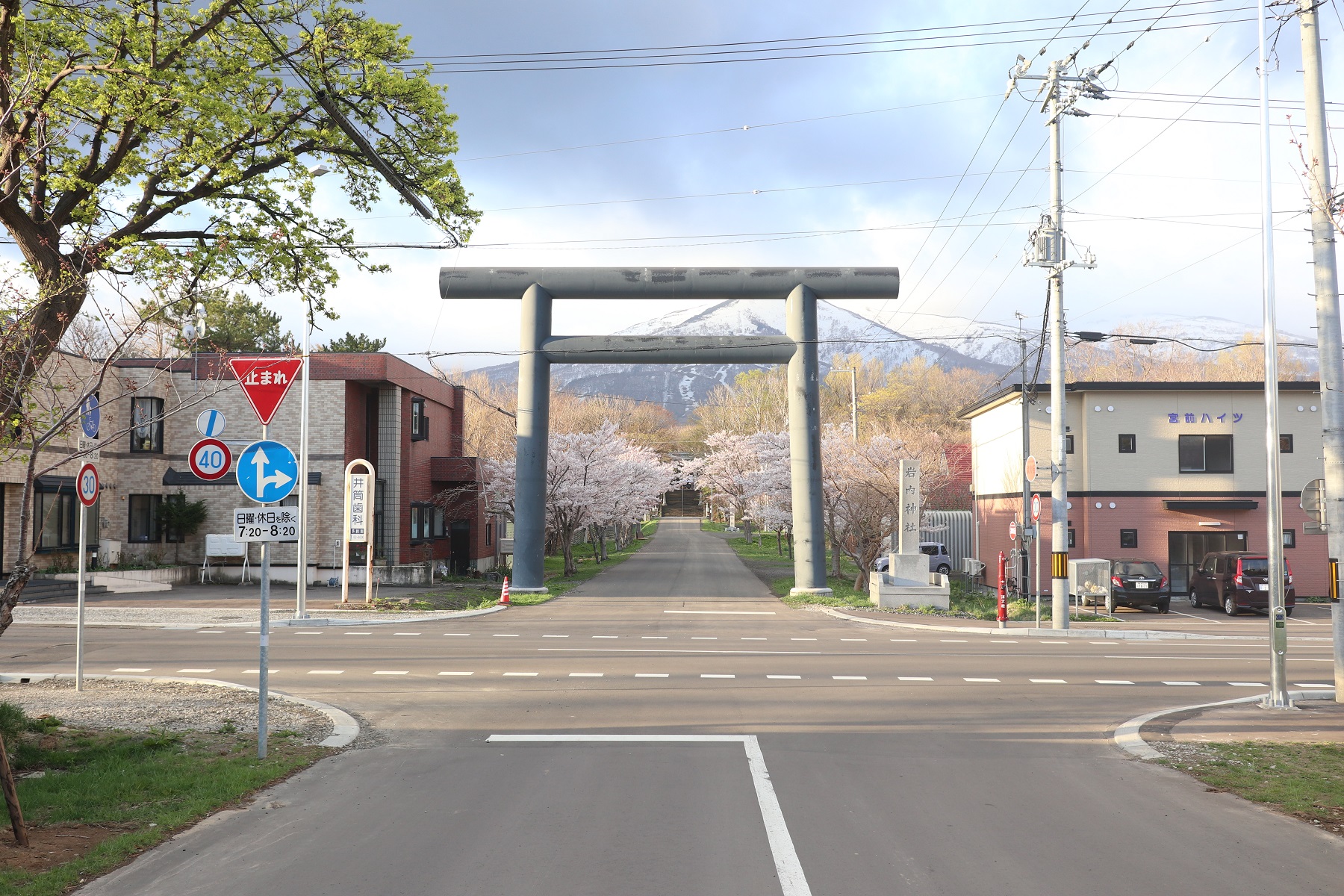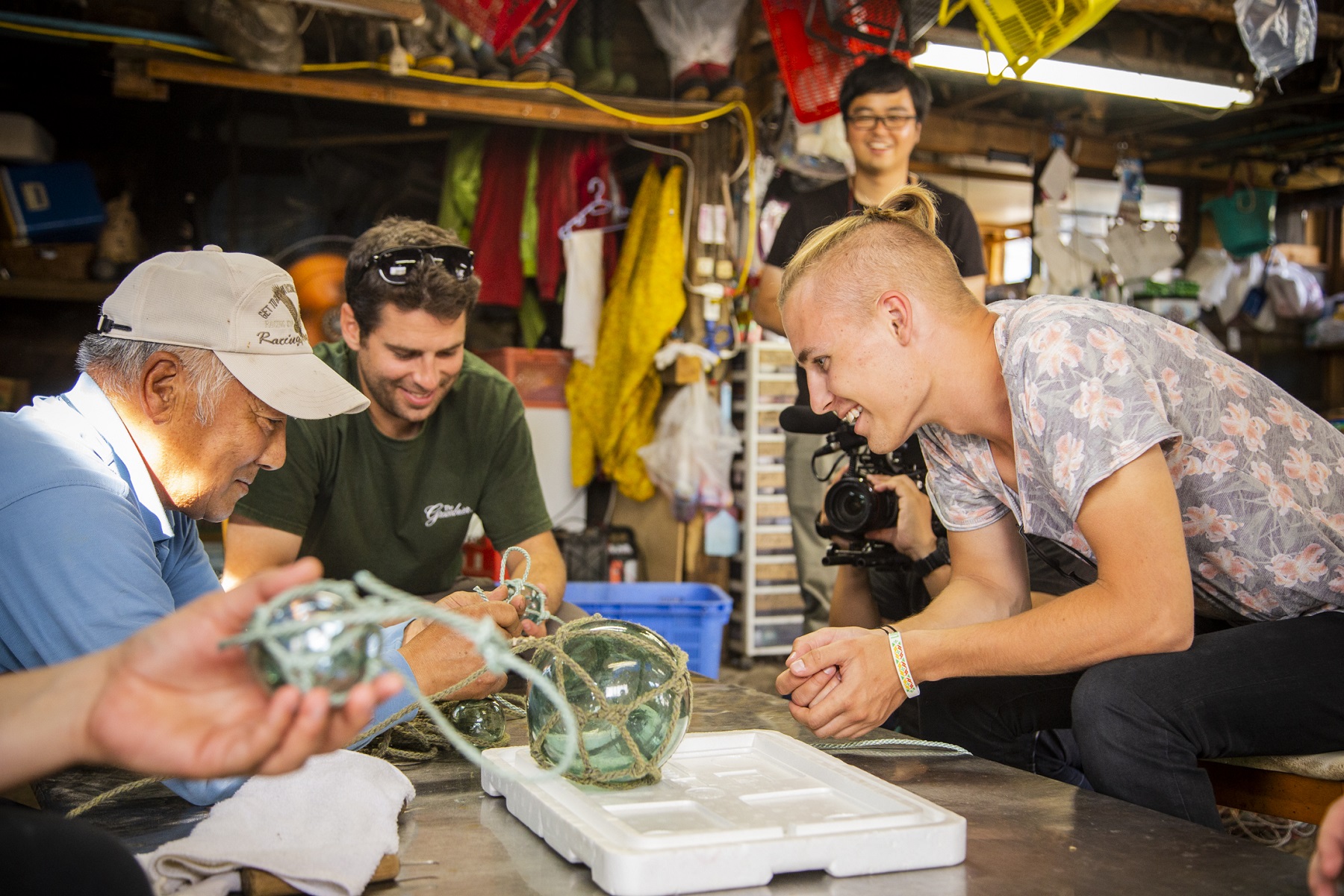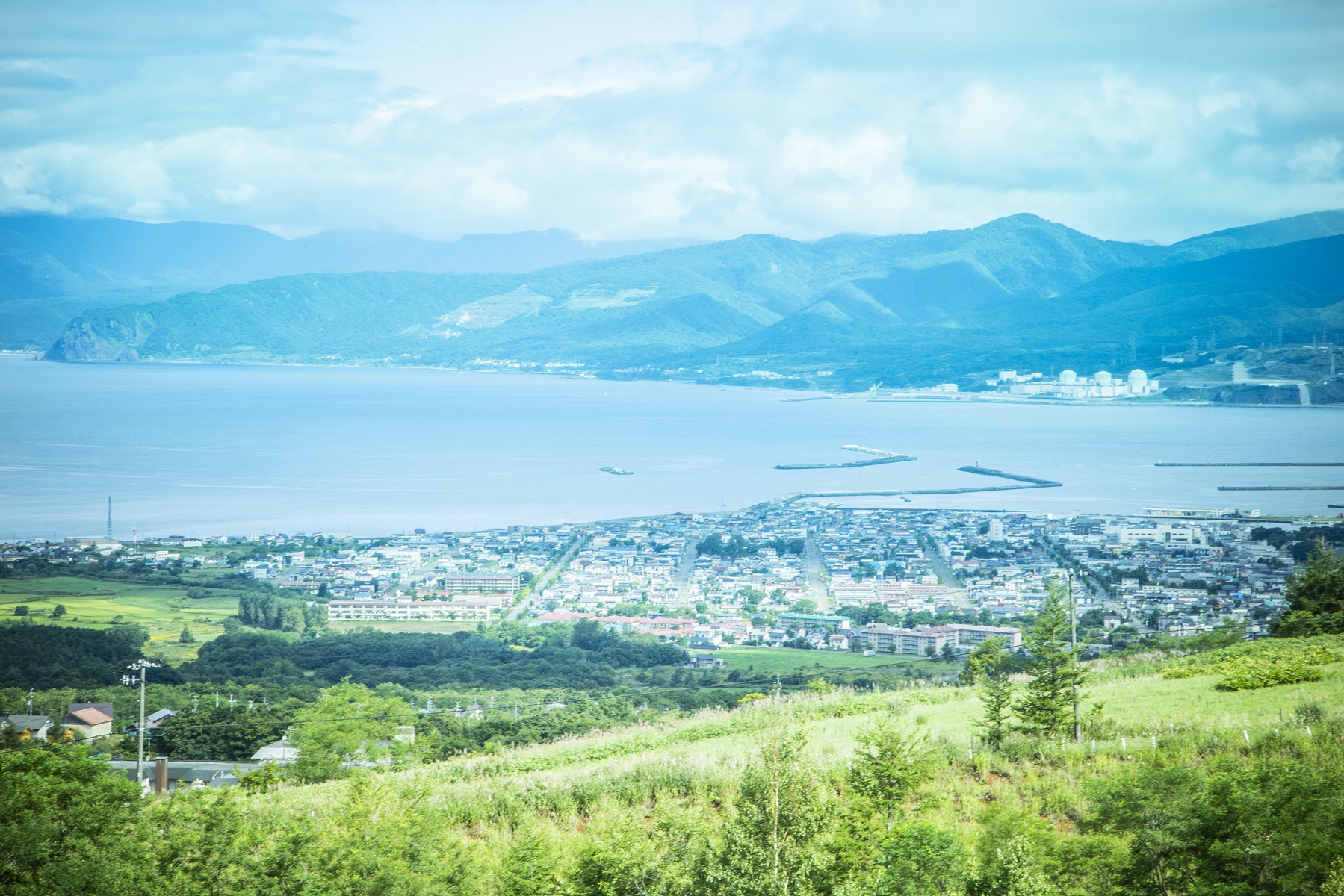 There are lovely locals in the Gan-wu area who are interested in meeting travelers and letting them into their heart. We can plan your whole trip in Hokkaido including skiing, accommodations and exclusive local activities in the Gan-wu area or basically any location in Hokkaido, or we can arrange you a local adventure for a few days if you prefer deciding rest of your travel plans flexibly on the spot.
If you enjoyed this off-the-beaten path Hokkaido destination, you might also want to check:
If you feel that the Gan-wu area deserves to be your next dream travel destination, let us know in the inquiry form!
---
Send us a travel inquiry for custom-made Hokkaido itinerary or find more travel inspiration on our blog columns or  Hokkaido sample itineraries!
We are taking reservations for the year 2022 and after. Please read the latest Covid-19 updates for Hokkaido and Hokkaido Treasure Island Travel's countermeasures for further information.