In recent years, there has been a rise in the popularity of adventure travel worldwide. Travelers are now seeking more authentic and unique experiences in their travel destinations, and have also become more aware of the impact of tourism on the local ecosystem. Adventure travel refers to the exploration of remote and untouched areas, away from popular tourist destinations. However, adventure travel is not just about adrenaline-pumping activities, but also about immersing oneself in nature, learning about the local culture, and exploring off-the-beaten-path locations. If you're looking for an adventure travel experience that ticks all these boxes, then look no further than Hokkaido, Japan!
 In this blog post you can read about adventure travel: what kind of traveling it is, why you also should be considering an adventure travel trip for your next holiday, and about Adventure Travel World Summit (ATWS) that will be held in Sapporo, Hokkaido in 2023. To give you a concrete example of what an adventure travel itinerary can look like, we take you on a journey through the northern towns of Shimokawa, Nishiokoppe, and Takinoeu in Hokkaido, Japan. These towns may not be as well-known or popular as some of the more touristy destinations in Hokkaido, but they offer a unique and memorable experience for adventure travelers. From breathtaking landscapes to thrilling outdoor activities, Shimokawa, Nishiokoppe, and Takinoue have something for everyone seeking an off-the-beaten-path adventure.
 If you want to learn more about the trio of towns above, check out our earlier blog posts Shimokawa: SDGs (Sustainable Development Goals) to Promote Sustainability in Town-planning and Traveling, Nishiokoppe: The Deer Village, and Okhotsk: The Land of Flowers in the East, too!
What's adventure travel about?
 As international travel gains more popularity, a growing number of tourists are seeking out new and exciting experiences that go beyond the typical tourist sites. Instead of simply visiting popular destinations designed for tourists, many travelers are now turning to adventure tourism to have a more immersive and authentic travel experience. Adventure tourism offers an alternative for those who want to explore the world in a more profound and thrilling way, breaking free from conventional tourist packages.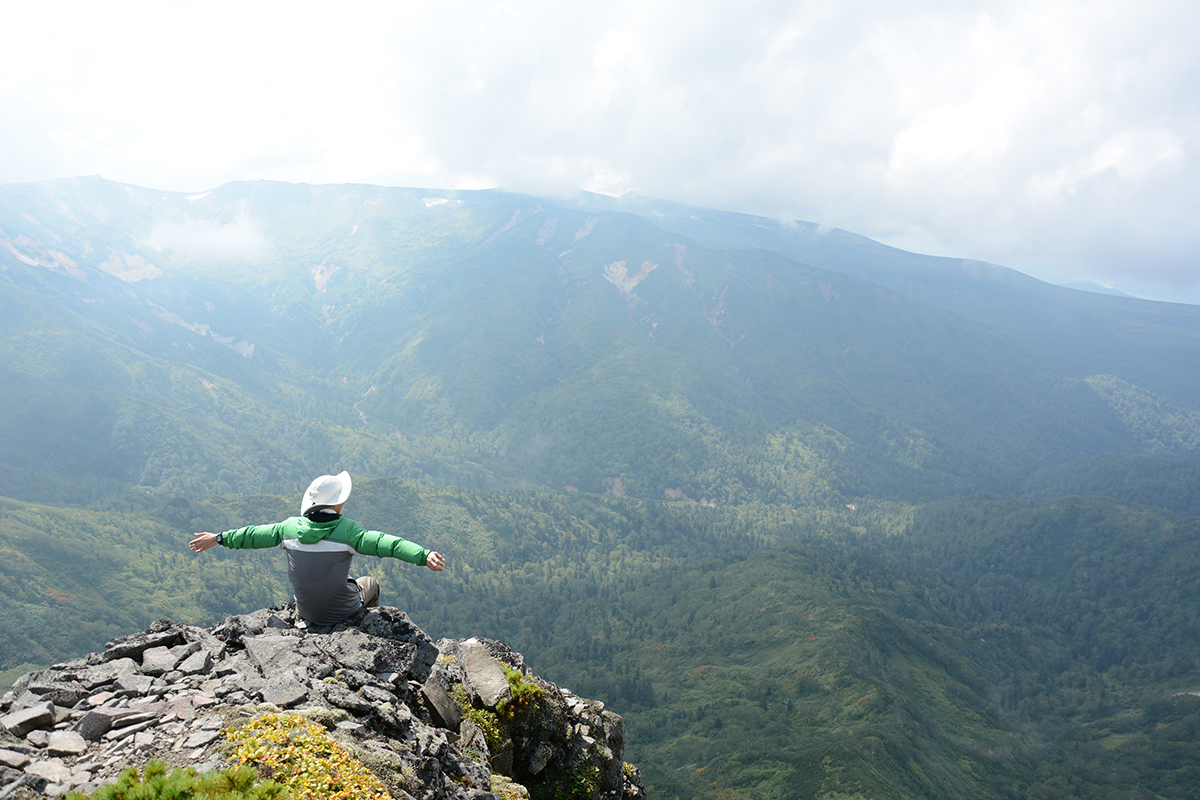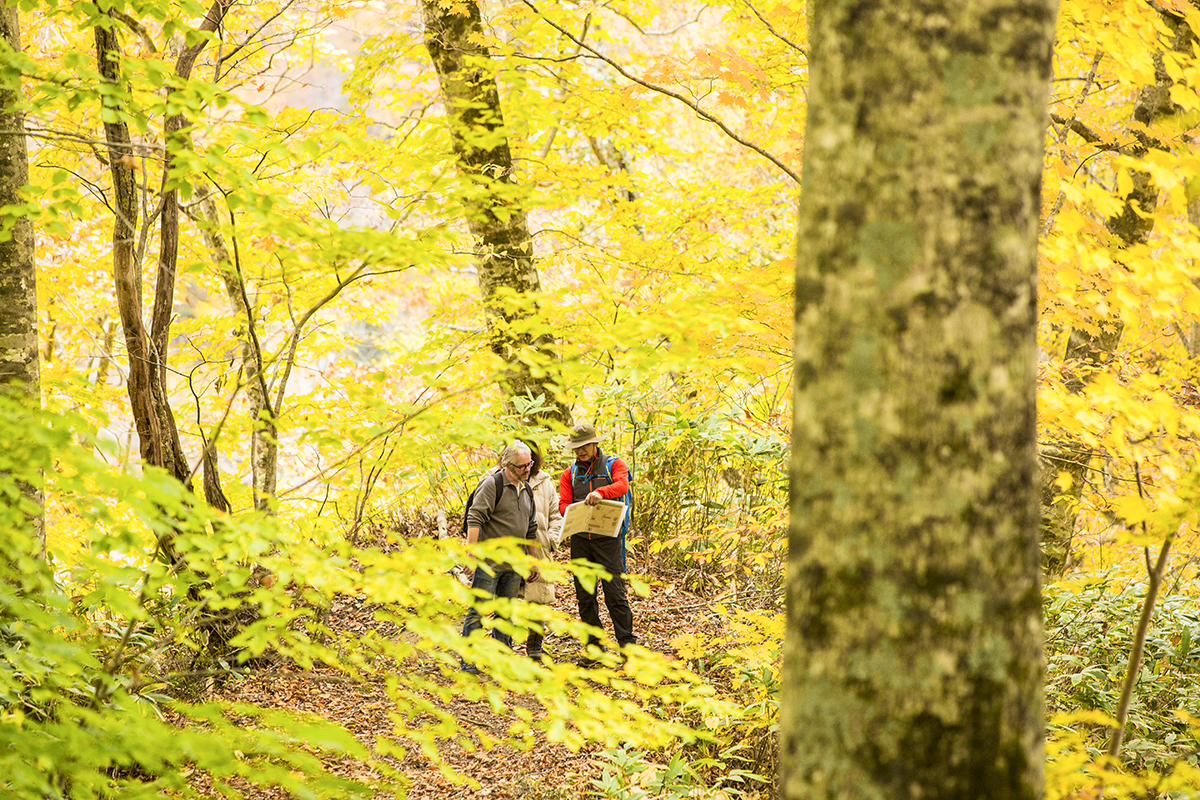 Adventure travel is an incredible form of experiential tourism that seamlessly combines outdoor activities with cross-cultural encounters. It goes beyond just tackling extreme physical challenges such as mountain climbing or trekking, although those can certainly be part of the experience. The types of activities can be ranked into three levels: 1) soft (for example, birdwatching, camping, educational programs, and environmentally sustainable activities), 2) hard (for example, mountain climbing, trekking, and caving), and 3) specialized (for example, walking tours, cultural activities, getting to know the locals, and attending local festivals).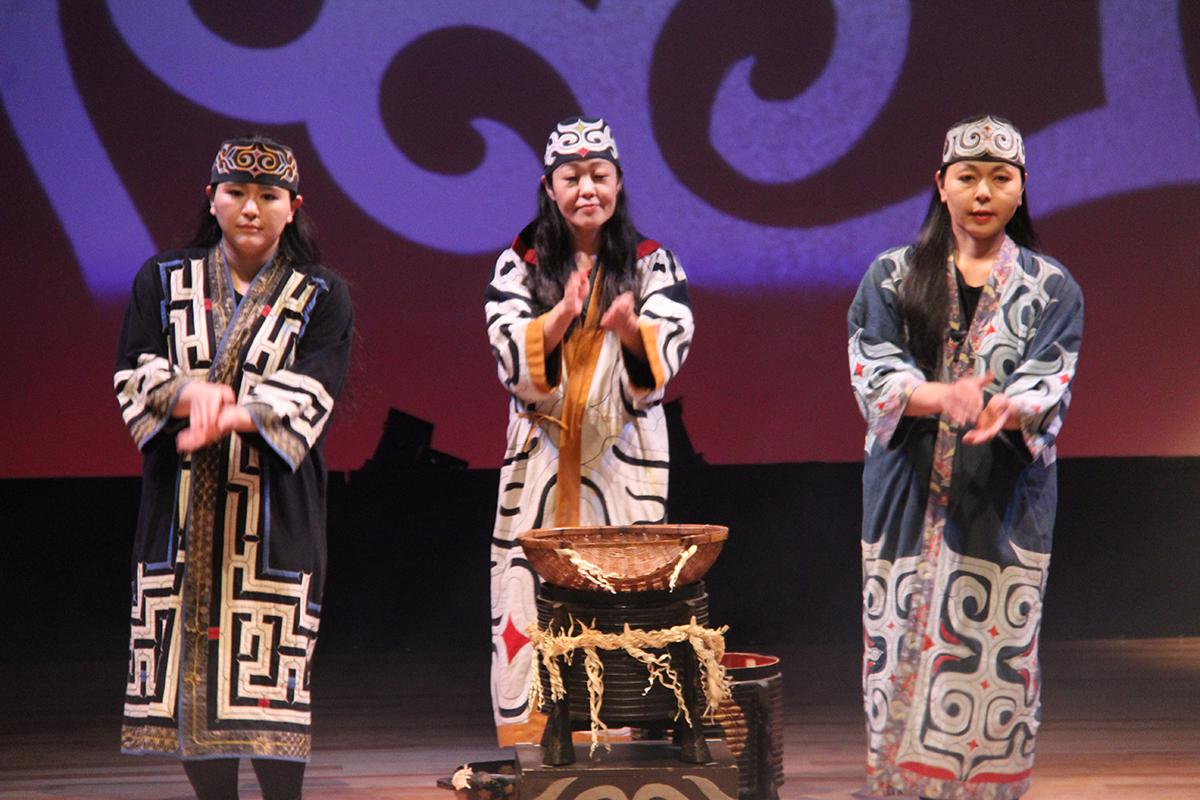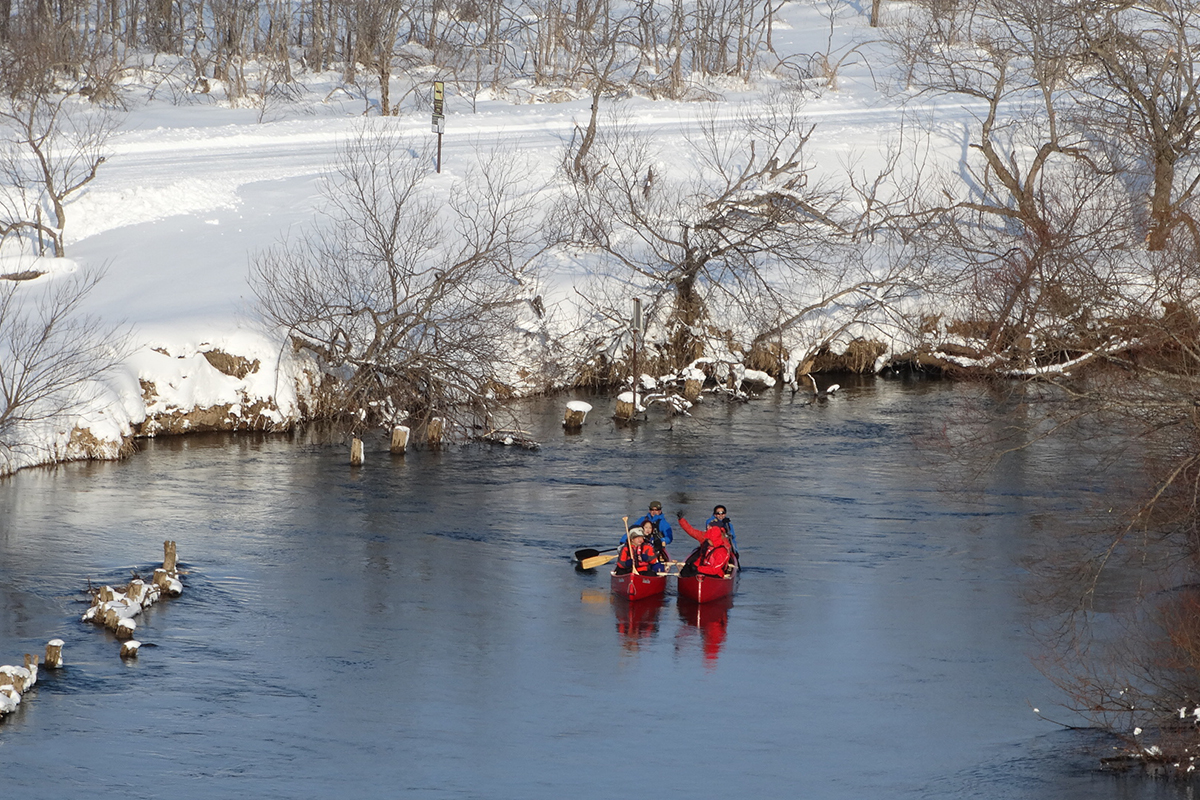 Adventure travel also encompasses immersing oneself in nature and forging connections with different cultures. According to ATTA (Adventure Travel Trade Association) (an outbound link, PDF), adventure travel revolves around three main components: engaging in physical activity, experiencing the natural environment, and being exposed to diverse cultures. To delve deeper into this concept, let's look at an enchanting Hokkaido adventure travel plan that perfectly encapsulates cultural immersion and connection with nature while incorporating thrilling physical activities as well. This carefully curated itinerary ensures that travelers can have a truly holistic experience that transcends mere adrenaline-pumping adventures. First, some background information about adventure travel in Hokkaido and why we at Hokkaido Treasure Island Travel are so deeply involved in adventure travel.
Adventure Travel World Summit 2023 in Hokkaido
 Hokkaido is actually an especially topical place for adventure travel this year: the ATWS (Adventure Travel World Summit) (an outbound link) will be held in Hokkaido on September 2023. It's the first ATTA (Adventure Travel Trade Association) summit to be held in Asia and Hokkaido is the perfect choice for the first location. The summit gathers together about 800 tour operators, destination representatives, adventure travel writers, media representatives, and government officials and gives them an opportunity to explore travel trends and network with like-minded people.
 The summit starts on September 11th and ends on the 14th but there is a pre-summit on the 4th to 10th when travel industry representatives can go and experience different 4-to-7-day-long adventure travel tours themselves. On the 11th, an assortment of 31 kinds of day trip tours are offered. This is followed by the actual summit with the opening ceremony, keynote speeches, and breakout sessions on the 12th, business meetings between travel agencies on the 13th, and discussions with the media and the closing ceremony on the 14th. But the summit doesn't end here! If there is a pre-summit, there is a post-summit, too. From the 15th to the 18th, there are 4-day/3-night tours in Soya, Kamikawa, Kushiro, and Tokachi regions in Hokkaido.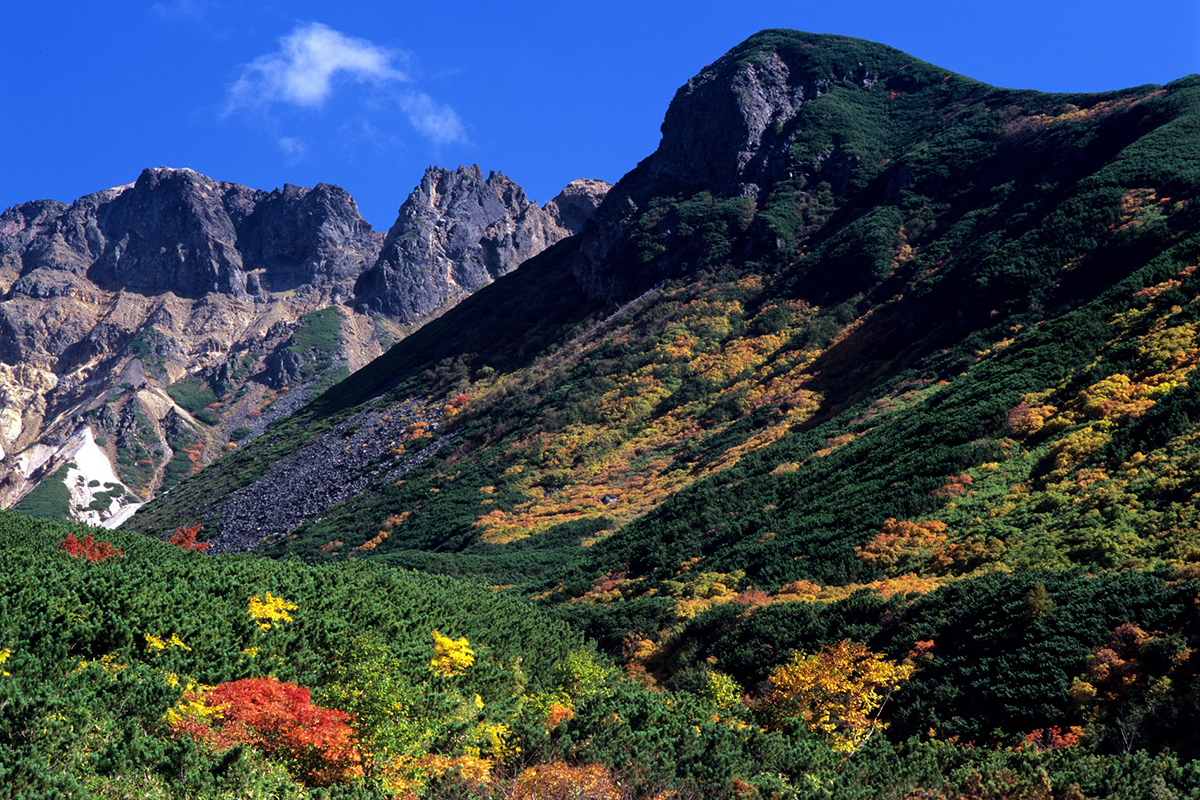 At Hokkaido Treasure Island Travel, we specialize in adventure travel and are excited to be participating in the summit once again. We really strongly think that the travel industry shouldn't be driven by the business only and our passion for adventure travel stems from its positive impact on tourists, travel operators, communities, and the environment—what are called the 'four goods.' We're eager to learn and connect with other adventure travel stakeholders at the upcoming summit. As our valued customer, this means we'll bring back new and thrilling adventure travel ideas to offer you.
Shimokawa, Nishiokoppe, and Takinoue—the forerunners of sustainable traveling
 Now, we would like to present a sample itinerary for adventure travel. However, before we proceed to the actual tour plan, let us familiarize ourselves with the destinations listed in the itinerary and learn some essential information about the locations where the adventure takes place.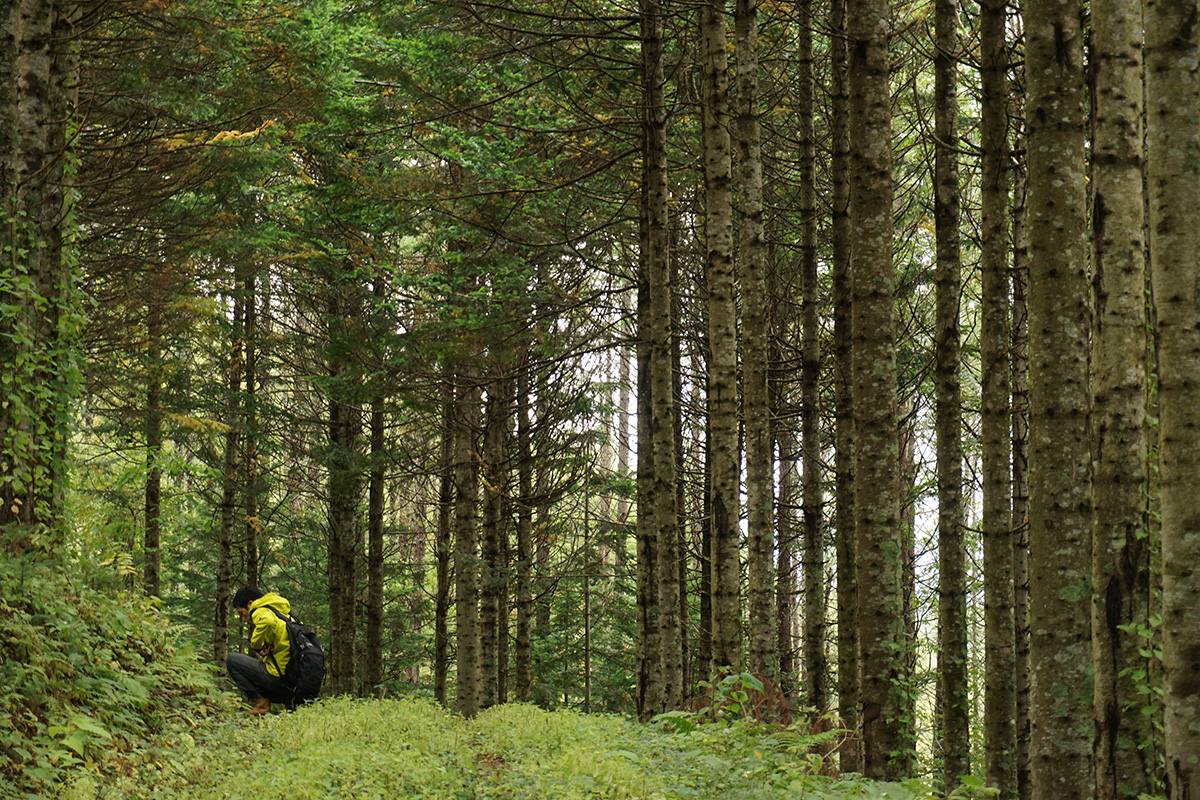 Located in northern Hokkaido, about 90 km (56 miles) north of Asahikawa, Shimokawa (下川町) is a small rural town with over 90% of its area covered in forests. The town's industries heavily rely on forestry, and the lush forests of Shimokawa offer plenty of opportunities for adventure travel, too. Shimokawa has been excelling in incorporating SDGs (sustainable development goals) in all its planning and actions, and the visitors to the town can learn about a more sustainable lifestyle, too. To learn more about this sustainable town and its travel offerings, check out our recent blog post titled Shimokawa: SDGs to Promote Sustainability in Town-planning and Traveling.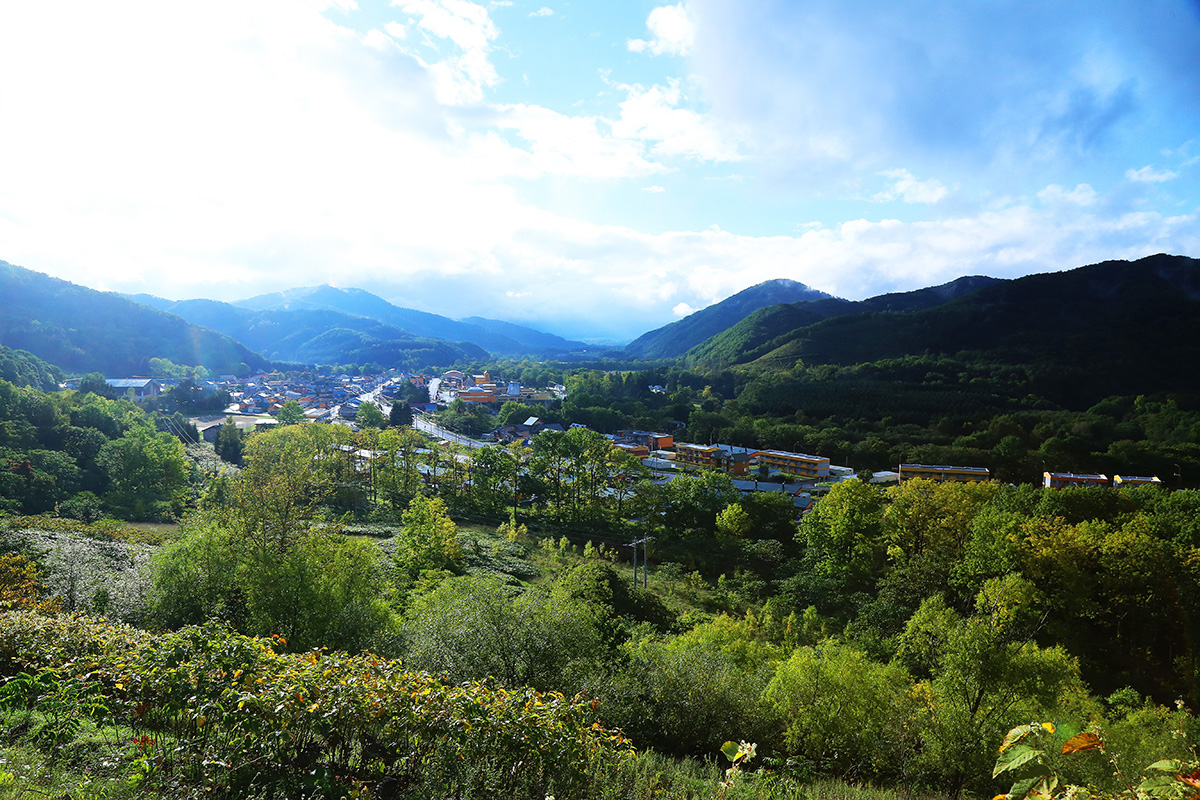 Located to the west of Shimokawa, Nishiokoppe (西興部) is a charming village that is largely surrounded by forests, similar to Shimokawa. This village is famous for its deer hunting and has an unexpected specialty: guitar-making. To gain a deeper understanding of Nishiokoppe, you may want to check out one of our previous blog posts entitled Nishiokoppe: The Deer Village. It provides further insight into the town and its unique features.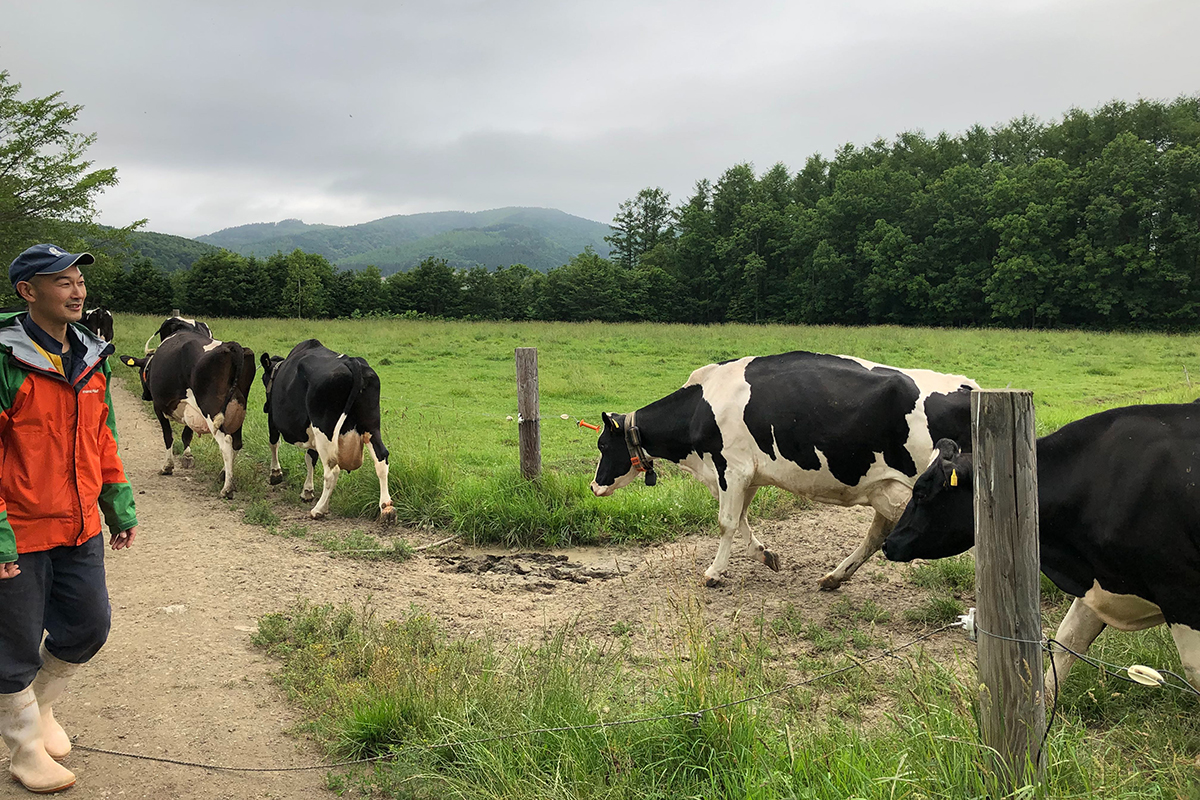 Takinoue (滝上) is a town that offers plenty of opportunities for adventure travel. It's located south of Nishiokoppe and boasts stunning natural landscapes, including mountains, rivers, and forests. The town is mainly known for its forestry and agriculture industries, with dairy farming being particularly prominent. One of Takinoue's most famous attractions is Shibazakura Takinoue Park, a flower garden with around 100,000 square meters of pink moss phlox in vibrant shades of pink. To learn more about Takinoue, check out our previous blog post titled Okhotsk: The Land of Flowers in the East.
Adventure travel for women by women in Northern Hokkaido
 Here is a sample 4-day adventure travel plan that is geared toward empowering local women who are striving to improve their hometowns. Although it is designed with female visitors in mind, people of all genders are welcome to participate.
Day 1—Woodcrafts and local cuisine
 On the first day, we will start our adventure at Nayoro railway station. From there, we'll drive to Shimokawa, a charming town known for its abundant forest resources. Our first stop will be at a remarkable woodcraft workshop run by the talented Masahiro Kondo. Here, you'll have the chance to witness his incredible craftsmanship as he creates beautiful products from scrap wood. During your visit, Mr. Kondo will also teach us how to make our own chopsticks using a traditional Japanese-style woodworking plain called kan'na (かんな/鉋) in Japanese. It's an amazing opportunity to learn about woodworking techniques while reducing waste and creating something practical and sustainable.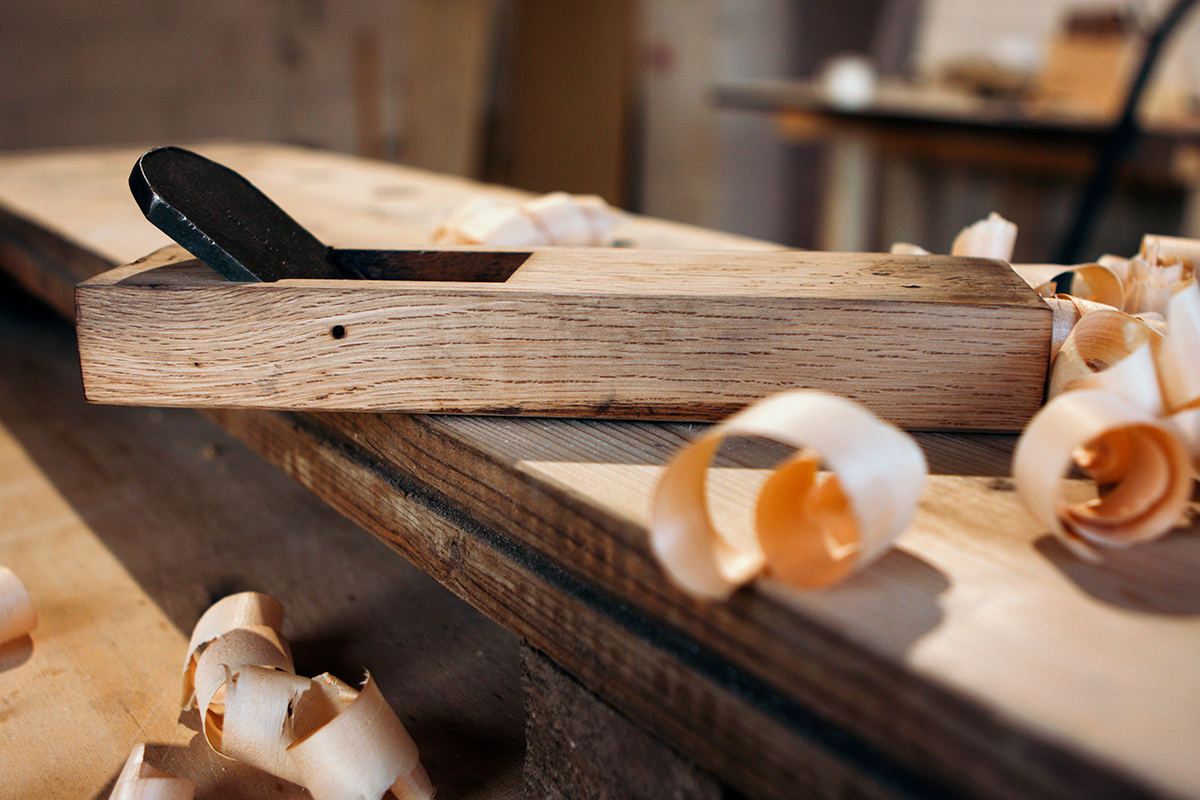 In the evening, you can look forward to enjoying a delicious and wholesome dinner at a charming restaurant that specializes in using locally sourced ingredients. It's even more special because you'll have the opportunity to use chopsticks that you made yourself! When it comes to your accommodation in Shimokawa, rest assured knowing that it is a hotel committed to supporting sustainable local development. Not only will this enhance your overall experience, but it also aligns with the town's efforts towards promoting eco-friendly practices and preserving its unique cultural heritage.
Day 2—Forest bathing and making relaxing essential oil
 On the second day, we will continue our adventure in Shomokawa. Shimokawa has been designated as a 'Future City' for several reasons that we will explore. One of the standout features is the vast forest cover, which constitutes 90% of Shimokawa's landscape. Imagine taking a leisurely stroll in the refreshing morning air amidst these beautiful woods. Along our walk, we can gather branches from Sakhalin fir trees to create essential oil. The Sakhalin fir trees grow together in groups known as hup in the Ainu language—the language of the indigenous Ainu people of Hokkaido—adding to the unique charm of this area. In Shimokawa, they go beyond producing lumber and utilize wood products creatively. After our invigorating morning activity, we can learn how to make essential oil using distilled water combined with the aromatic essence derived from those majestic Sakhalin firs.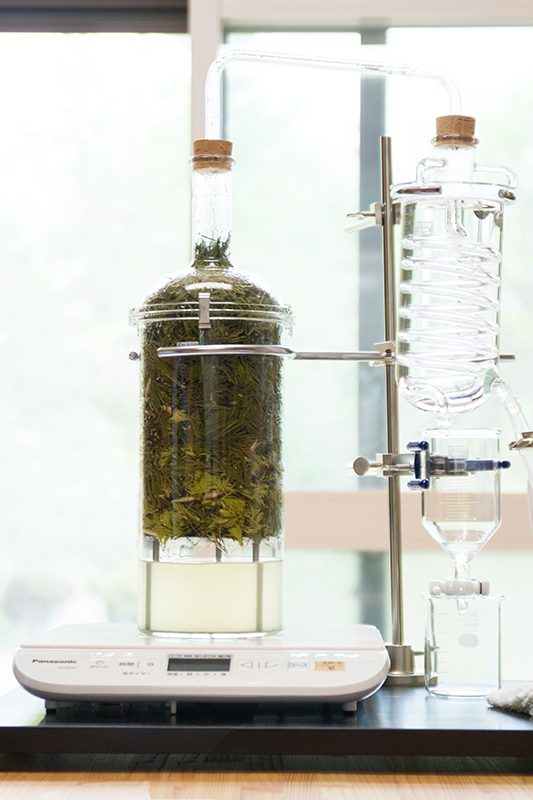 After enjoying the fresh forest air and learning new skills in making essential oil, everyone sure is really hungry. Today's lunch is a scrumptious Bento lunch box filled with fresh local ingredients. It is prepared by a talented chef who returned to his hometown to share his culinary skills. After enjoying the delicious meal, we will have the opportunity to unwind and relax with some delightful aroma oils that we made earlier in the day when we head to aroma therapy and tearoom.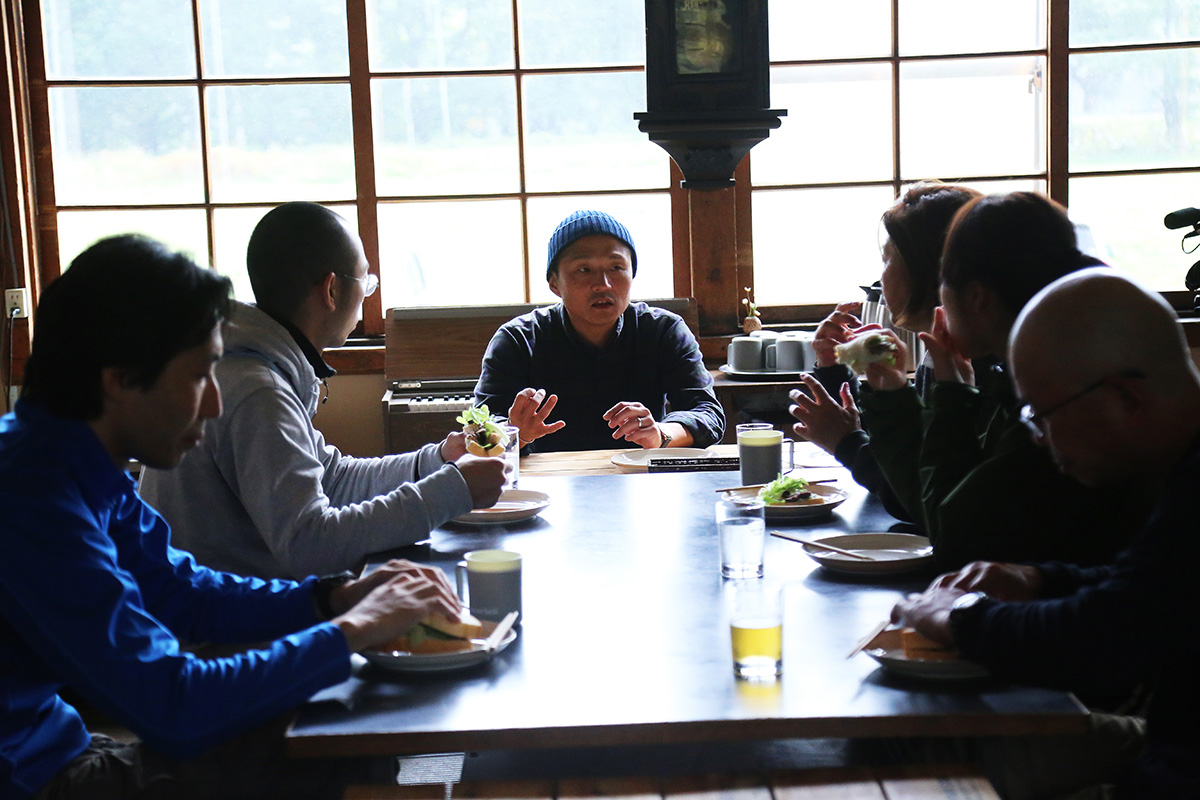 Next on our agenda is an invigorating session of aromatherapy combined with a cozy tearoom experience. The owner of this establishment has a wonderful mission: supporting hardworking mothers and women in taking care of their health. Here, we practice yoga and craft personalized herbal tea infused with Chinese herbs specially tailored for our individual constitutions and emotions at that moment. And guess what? All these amazing herbs are gathered and grown right here in Shimokawa!
 For dinner tonight, let's savor another culinary delight at one of the charming local restaurants that pride themselves on sourcing ingredients from nearby farms. This dining experience isn't just about relishing great food; it's also an opportunity to spend quality time connecting with members of the community you've met during your stay in Shimokawa. So, as you enjoy each mouthwatering dish, take a moment to appreciate the collaboration and support between local businesses and the community.
 If you are interested in reading about Shimokawa in more detail, take a look at another blog post of ours, Shimokawa: SDGs to Promote Sustainability in Town-planning and Traveling.
Day 3—Gathering the blessings of the mountain and trying leather crafts
 On the morning of the third day, after breakfast, we leave Shimokawa and head east to Nishiokoppe. Today we visit a deer hunter and her husband who have dedicated themselves to living harmoniously with nature. We take a leisurely walk in the mountains, collecting seasonal mushrooms and vegetables along the way. While exploring the pristine streams, you can even try your hand at stream fishing.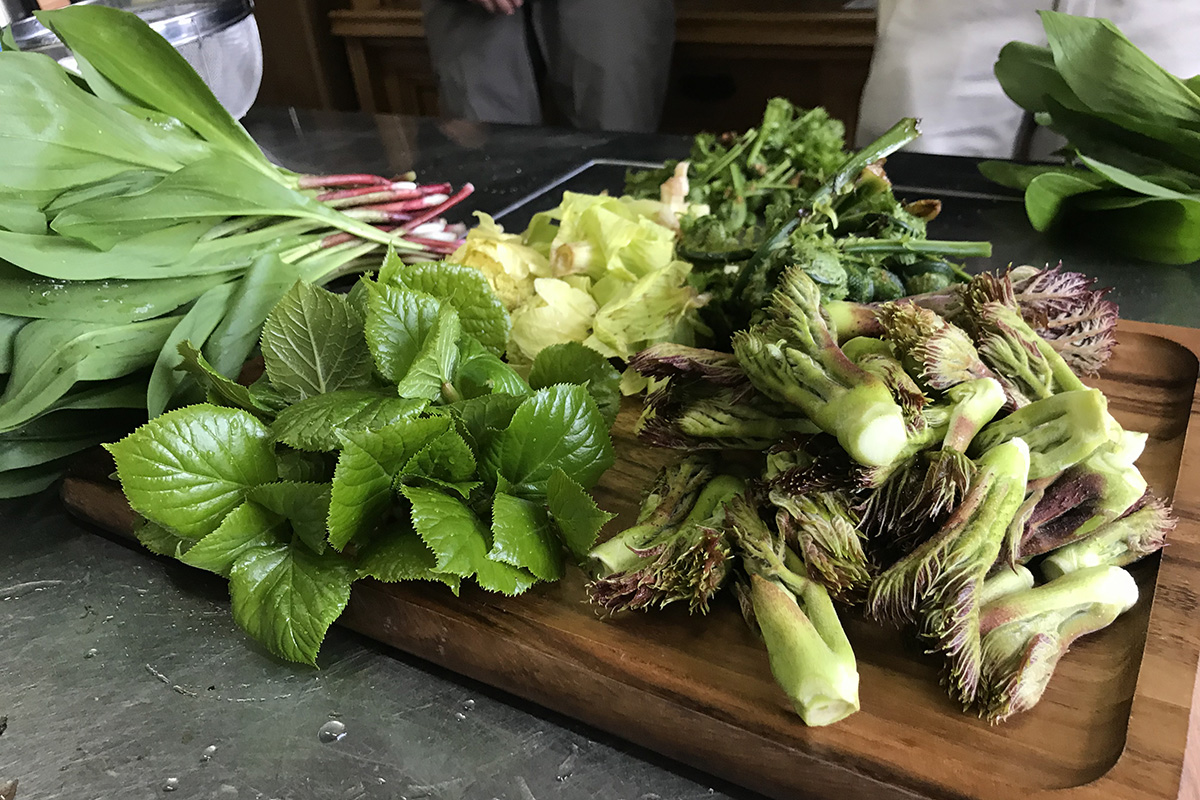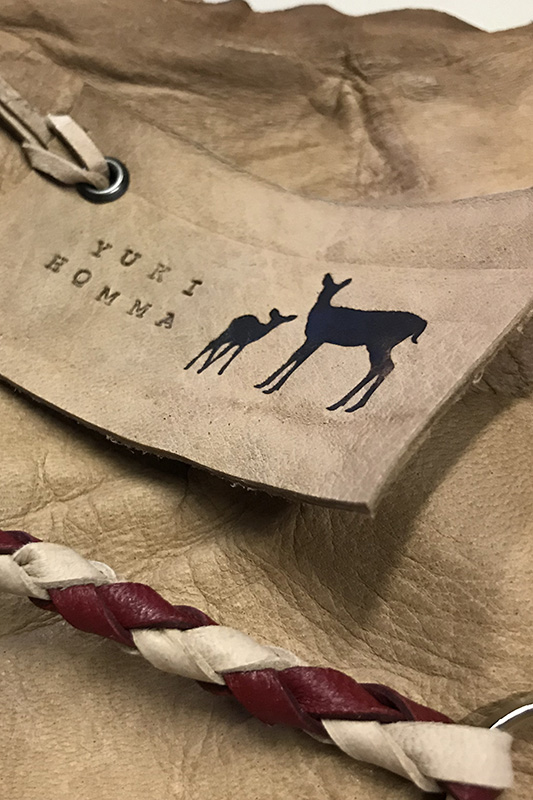 Later on, after enjoying lunch together, it's time for a unique activity: leather crafts! Our hostess will teach us how to work with deer skins that she personally tanned. Her family believes in utilizing every part of the deer they hunt so as not to waste its life. By interacting with them and learning about their eco-conscious lifestyle, we'll gain insights into appreciating all forms of life.
 To celebrate our amazing adventures throughout this journey, tonight's dinner is truly special—made entirely from ingredients harvested in these beautiful mountains by none other than you! So grab your chef hat because true culinary delight awaits.
Day 4—Meeting the cows
 On our final day, we'll have the opportunity to visit Inoue Farm and take a leisurely stroll with some adorable cows. This farm is truly a serene and picturesque place where you can't help but feel at peace in its tranquil surroundings. What makes this farm so special is its unwavering commitment to the well-being of its cows—they let them graze freely on lush pastures, which ultimately results in the production of high-quality milk. Not only is this milk absolutely delicious, but it also reflects the farm's philosophy that prioritizes the harmony between nature and animals.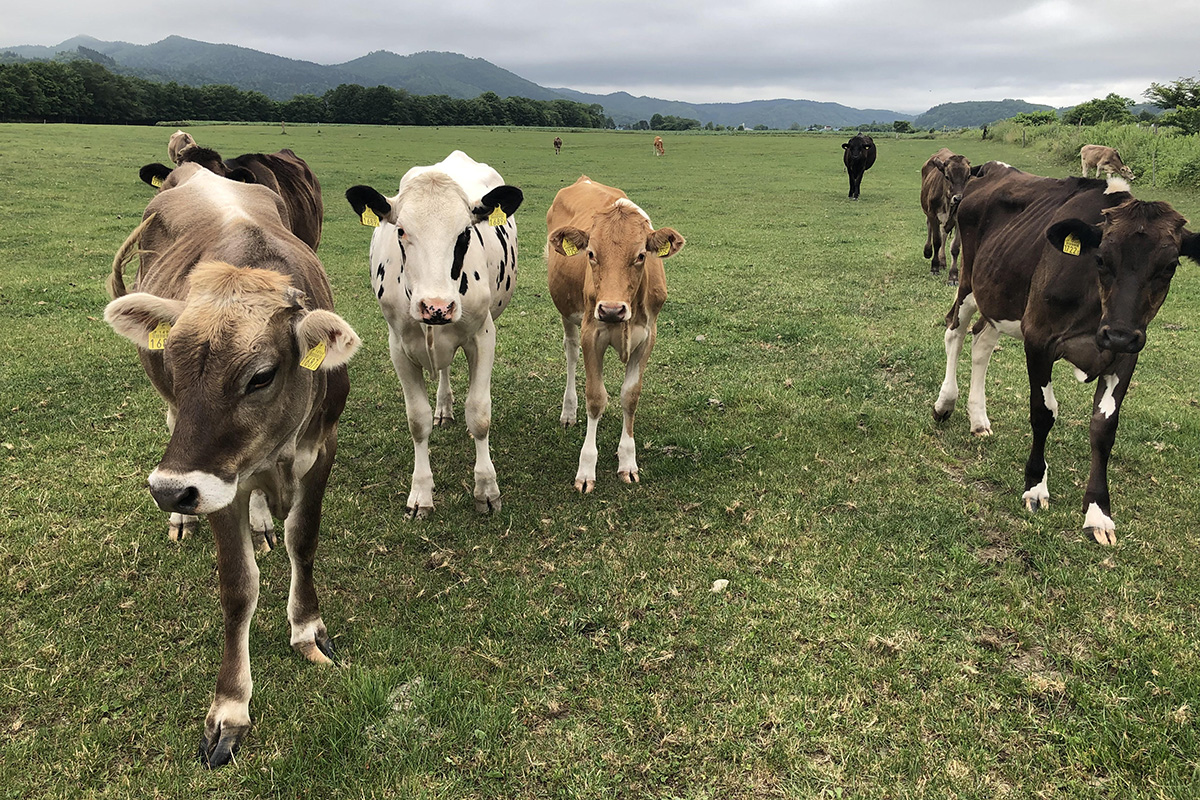 For lunch, get ready for an unforgettable farewell feast prepared by none other than the farmer's own daughters! Their dedication to showcasing the beauty of their local community through their businesses and events fills us with admiration. We will say our goodbyes around 4 pm before hopping on an express bus bound for Sapporo that should whisk us away in approximately 3.5 hours.
 Overall, our adventure traveling in Shimokawa, Nishiokoppe, and Takinoeu towns in northern Hokkaido has been a truly remarkable experience. We've had the opportunity to immerse ourselves in the breathtaking nature of Shimokawa, Nishiokoppe, and Takinoeu towns. From exploring lush mountains and collecting fresh branches for essential oil to learning the art of leather crafts from a local family, we've truly embraced the eco-conscious lifestyle of these hidden gems in Hokkaido.
 If you would like to explore more examples of adventure travel that especially emphasize the cultural exchange aspect, you might also want to take a look at our earlier blog posts, such as The Teshikaga Area: Sustainable Traveling and Ainu Culture, Beautiful and poetic Bibai: When the landscape becomes art and art becomes landscape, and From Snow Festival to smelt fishing: Sapporo's unique, magical and fun winter activities!
Make your dream trip to Hokkaido come true
 At Hokkaido Treasure Island Travel, we focus on adventure travel that involves physical activity in natural surroundings and cultural immersion. If you're considering adventure travel, look no further than the enchanting destination of Hokkaido. Hokkaido, with its vast natural beauty and rich cultural heritage of Japan and the indigenous Ainu community of northern Japan, is the perfect destination for adventure seekers.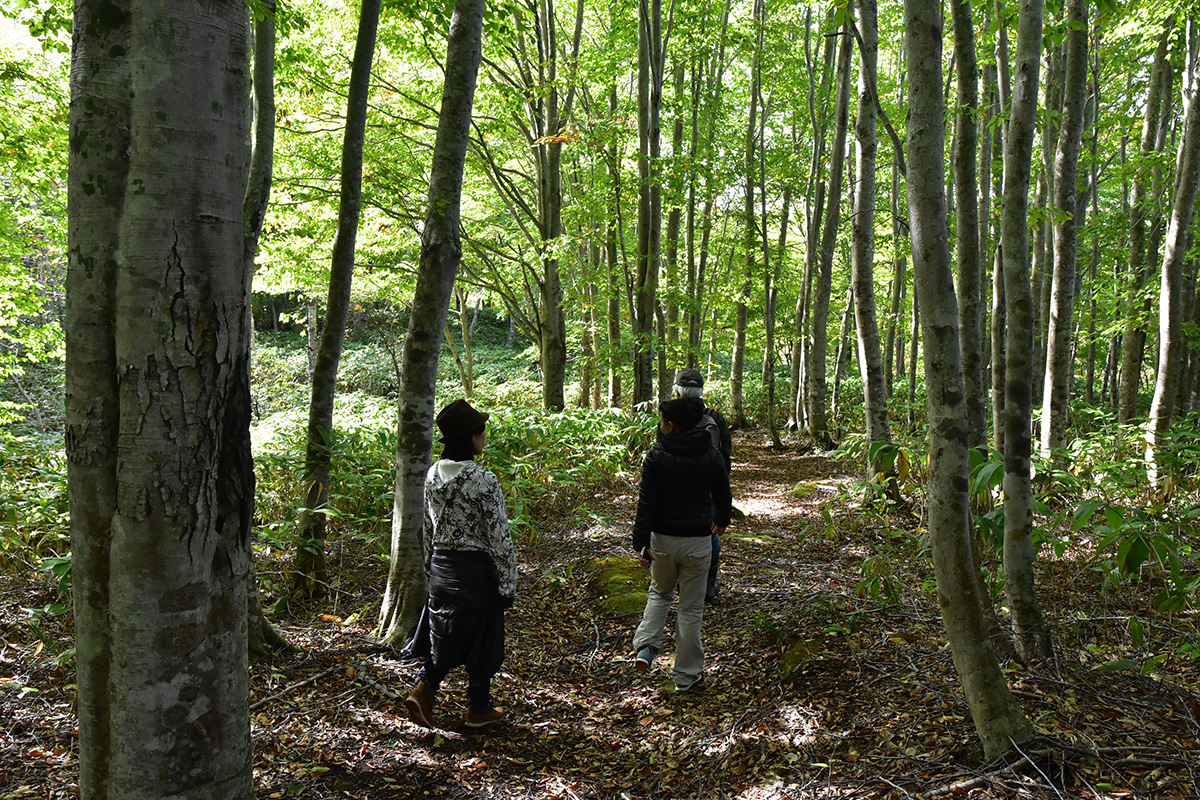 At Hokkaido Treasure Island Travel, we specialize in crafting unique and personalized travel experiences in the northern Japanese region of Hokkaido. Our team has a deep connection to this area and has been sharing its treasures with travelers since 2004. We are dedicated to making previously inaccessible local destinations available to our clients all over Hokkaido. Our services include expert travel advice, insider knowledge, and behind-the-scenes access to authentic local experiences that are not typically available to the public. Our goal is to create an unforgettable journey for you every time you travel with us.