Hokkaido, the northernmost island of Japan, has many world-famous travel destinations, such as Sapporo, Niseko, Hakodate, and Furano but these are mainly concentrated in the southern or central parts of the island. There are, however, several hidden gems in other areas of Hokkaido, especially the northern and eastern areas, too. One of them is Shimokawa.
 Shimokawa town is located in northern Hokkaido, Japan. The town is known for its dense forests and forest industry and, more recently, for its ground-breaking SDGs-related initiatives. SDGs stands for Sustainable Development Goals and they promote the five pillars of sustainability: people, prosperity, planet, peace, and partnership. Shimokawa town has managed to implement the SDGs principles in a variety of town development projects, which has gained the town the Prime Minister's Price in the 2017 Japan SDGs Awards and worldwide attention.
 This blog post introduces Shimokawa town and its innovative SDGs initiatives. In addition to basic information on Shimokawa, you can read about SDGs, how Shimokawa has implemented SDGs in its town planning, and sustainable traveling.
 If you want to know even more about sustainable traveling in Hokkaido, take a look at our previous blog post The Teshikaga Area: Sustainable Traveling and Ainu Culture.
 Shimokawa (下川町) is a small town in northern Hokkaido, Japan. It's located about 90 km (about 56 miles) to the north of the second largest city on the island of Hokkaido, Asahikawa, and about 60 km (about 37 miles) from the eastern Okhotsk coastline, which is famous for its fantastic drift ice phenomenon. The population of Shimokawa as of April 2023 was 2,978 people and with an area of 644.20 km², the population density is very low. Shimokawa, like many other rural towns in Japan, has to cope with the declining and aging population, and one of the countermeasures to soften the effects of demographic change is an extensive plan to adopt different sustainable development initiatives. More about this plan a bit later in this blog.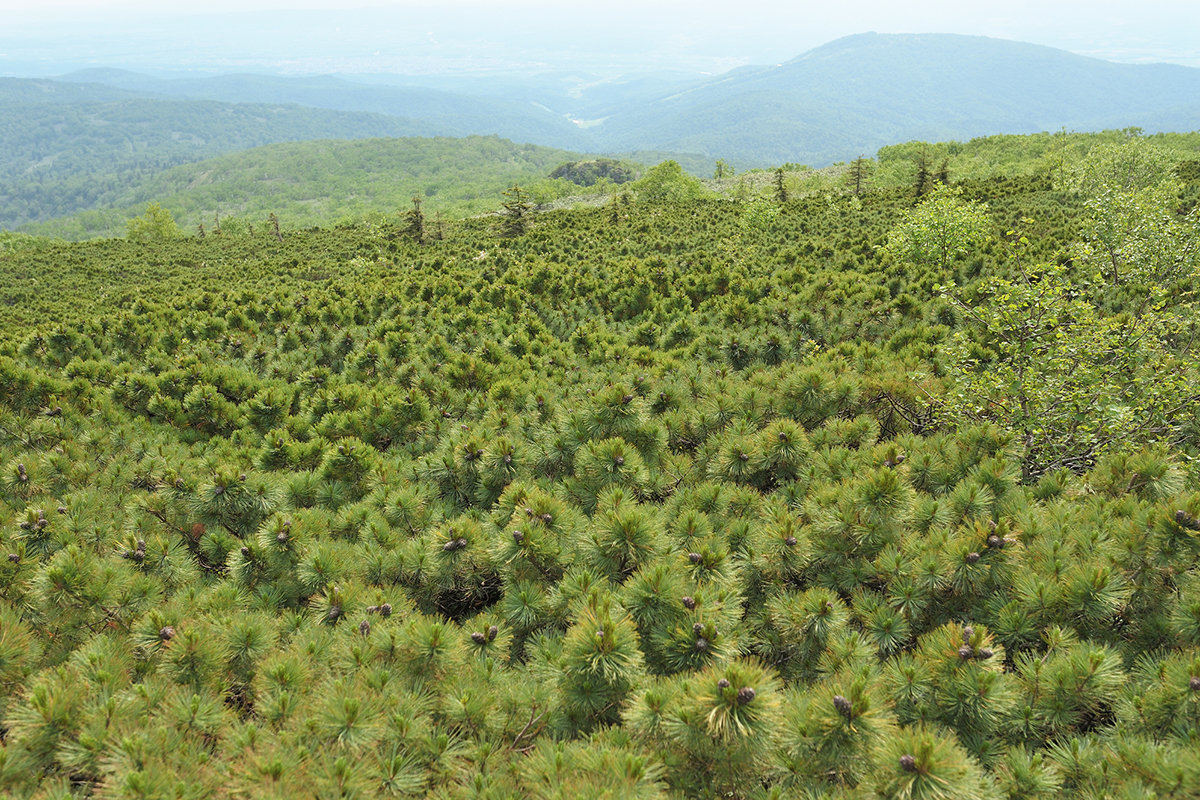 The climate in Shimokawa is cool. The average temperature in Shimokawa in the coldest winter month, January, is about -9°C (about 16°F), and in the hottest summer month of August about 19°C (about 66°F). However, sometimes it gets as cold as -35°C (about -31°F) in the winter and as hot as +37°C (about 99°F) in the summer, so the difference between the winter and summer temperatures can be more than 70°C (130°F)! As the winters are long and cold, the yearly snowfall also becomes large: on average 820 cm (323 inches). The snowy season starts in November, sometimes even in October, and lasts until April, so the summers are relatively short. Despite the short summers, one of the main industries in the town is agriculture, especially dairy farming, but even rice can be cultivated in the area (the town is in the northernmost limit of the rice cultivation zone, though). Up to 90% of the town is forest and forestry is one of the biggest industries in the town.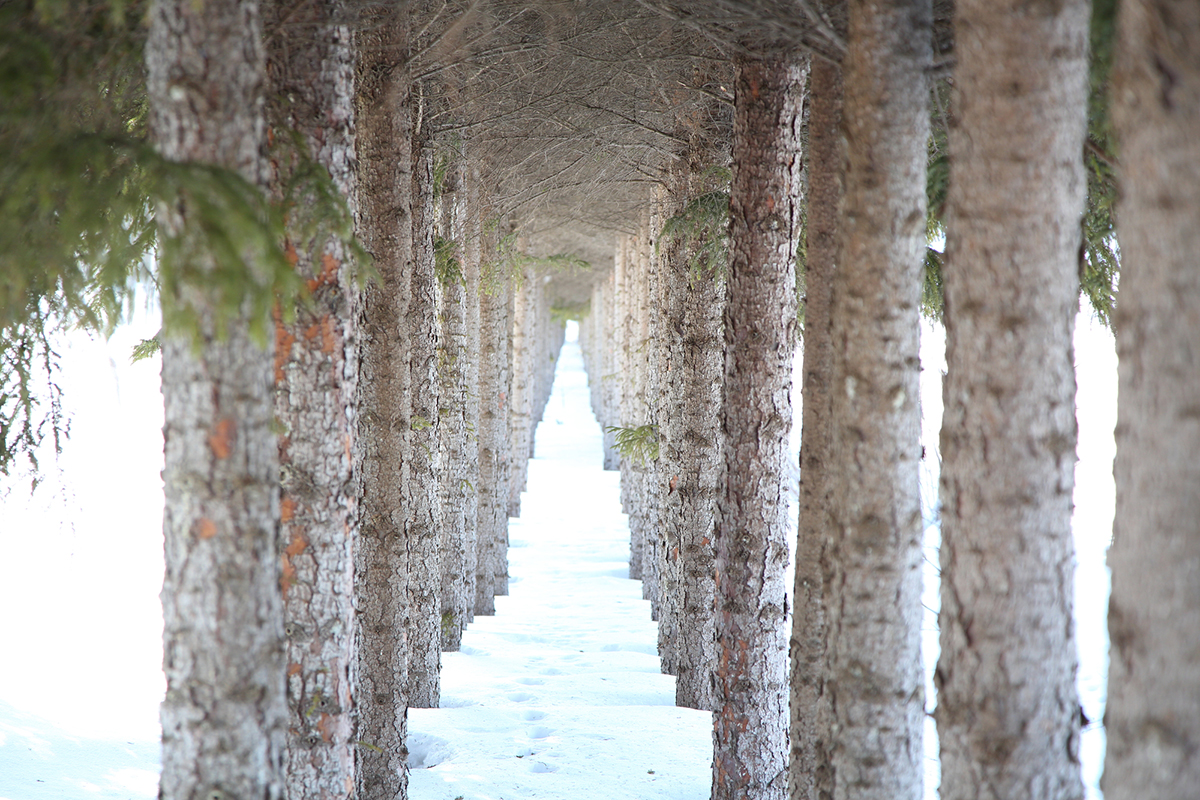 Several rivers are flowing in the area, and the name of the town, Shimokawa, comes also from one of the rivers. Shimokawa is Japanese and means 'the lower (reaches of the) river'. In this case, the river the town's name refers to is a southern tributary of the Nayoro River that flows through Shimokawa. Originally, the name of the river was panke nukanan. This is Ainu language, the language of the indigenous Ainu people living in northern Japan. In Ainu, panke means 'the side of the lower reaches of a river' and nukanan is the name of the river. So, the current name of the town seems to be a partial translation of the original Ainu name.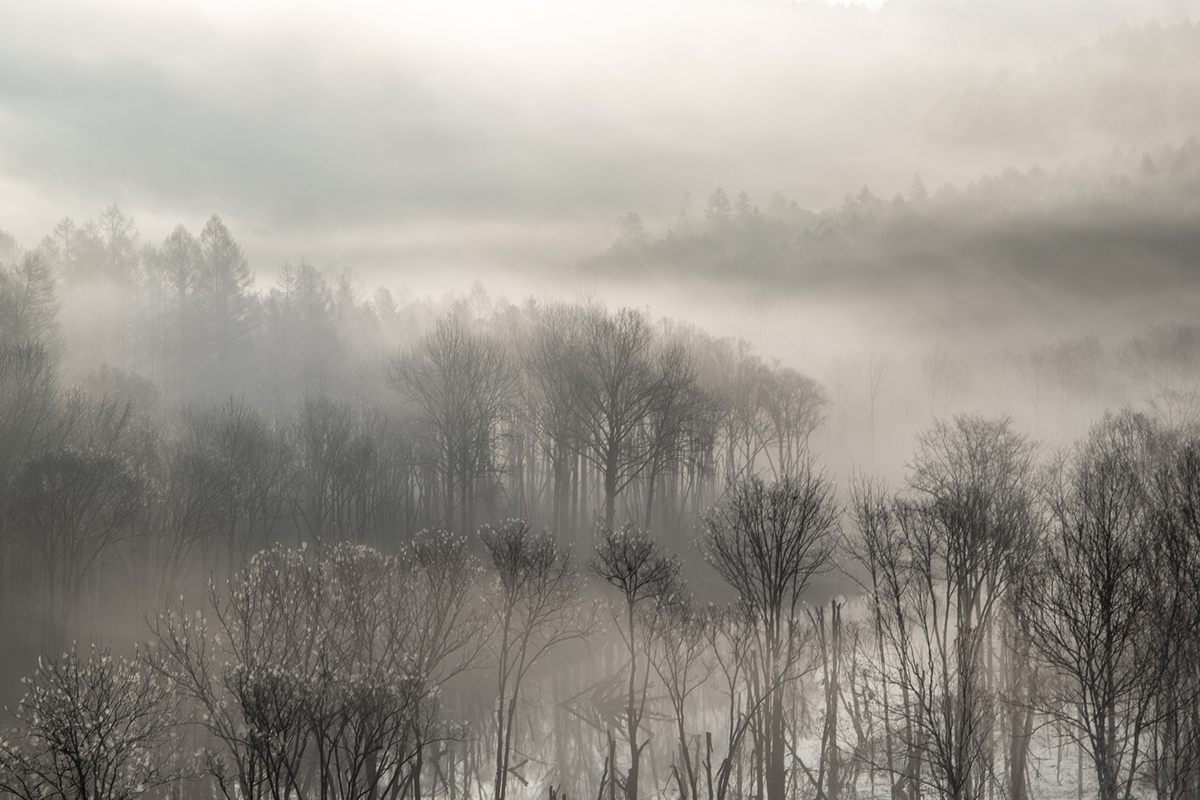 The Shimokawa area has been inhabited since the last glacial period; during the last couple of millennia by the Jomon people and after Jomon, by Ainu until the Japanese settlers arrived. In 1897, the current Japanese settlement was established in the area and named Kami-Nayoro. The first settlers arrived in Shimokawa in 1900 and the town thrived on mining and forestry. However, the mines were mostly shut down in the 1980s, which lead to a decline in population that is continuing today.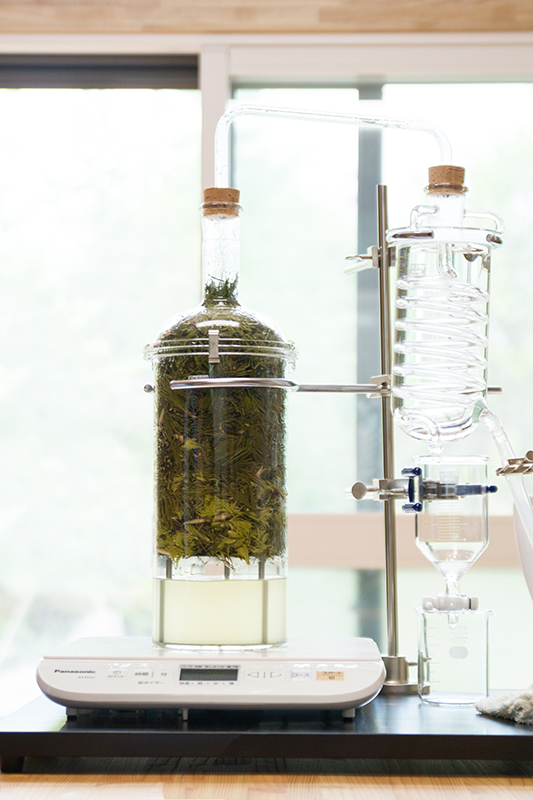 Despite being a remote and small town, there are many exciting activities for travelers and visitors to Shimokawa. Most of Shimokawa's area is forest, so many activities are in one way or another connected to the town's forests. Travelers can participate in forest exploration tours and enjoy bird songs and 'forest bathing' (森林浴/shinrinyoku) or immerse themselves in the forest through all senses. In the town center, there are many wood workshops, in which the visitors can try their hand at wood crafts or wood-related experience workshops, such as a chopsticks-making workshop, white birch item-making workshop, and essential oils distilling workshop.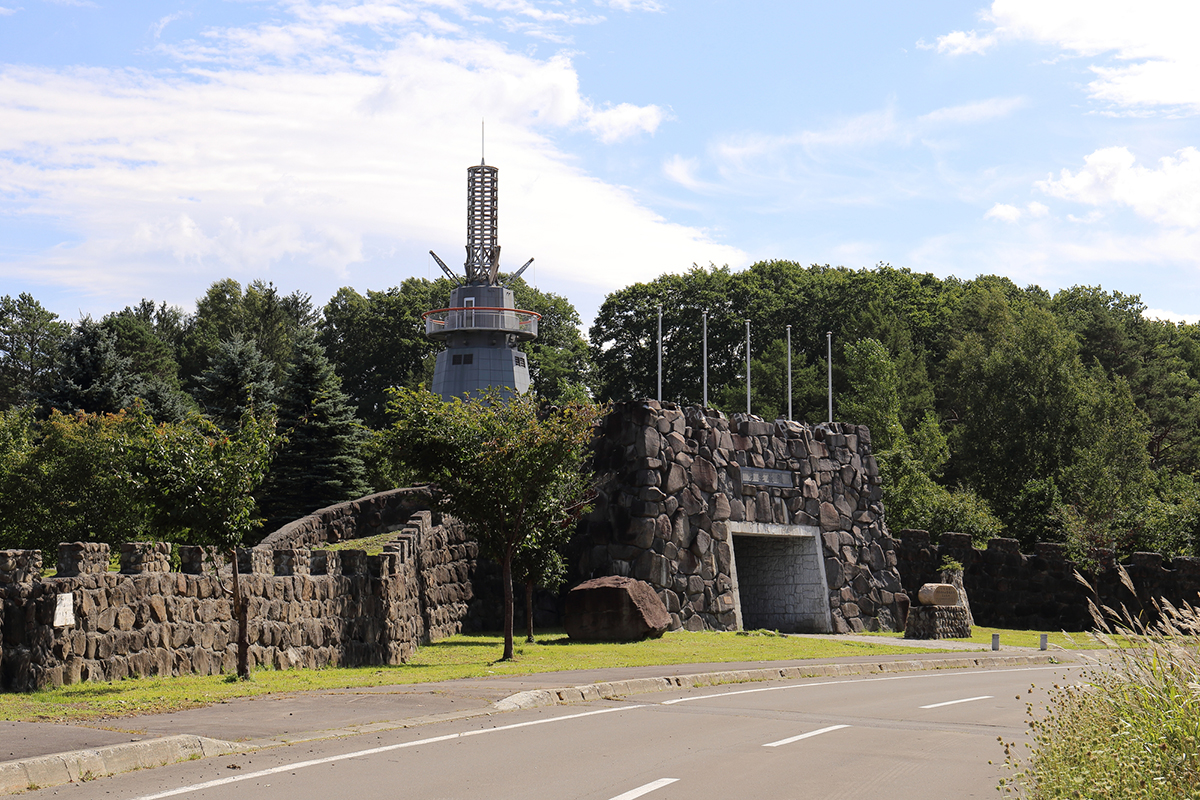 There are also some attractions to see in the town. One of them is an interesting construction called the Mini Great Wall of China (ミニ万里長城/mini banri chojo) (an outbound link, in Japanese only) or just the Great Wall (万里長城/banri chojo) in short: a 2-kilometer-long mini version of the Great Wall of China, hand-built by the locals between 1986–2000. As with any town in Japan, Shimokawa has also an onsen hot spring bath, Gomi onsen (五味温泉) (an outbound link, in Japanese only). And of course, the town's restaurants offer intriguing culinary experiences, using local ingredients. Many of the activities and attractions the town offers to its visitors are related to SDGs, which you can read more about below.
 Read more about onsens in Hokkaido in our other blog posts, for example, Noboribetsu: The City of Onsen Hot Springs and Toya: An adventure among volcanoes.
 During the last 5 years or so, the acronym SDGs has become a buzzword in Japan and now you can hear it everywhere. SDGs are discussed in virtually every business, national and local administration, in education, and I have spotted even a drink vending machine with its own SDGs! So, what do these SDGs mean? SDGs stand for Sustainable Development Goals (an outbound link), a set of 17 global goals aimed at addressing poverty, inequality, and environmental degradation by 2030. SDGs were adopted by the United Nations in 2015, to promote the five pillars of sustainability, that is, people, prosperity, planet, peace, and partnership.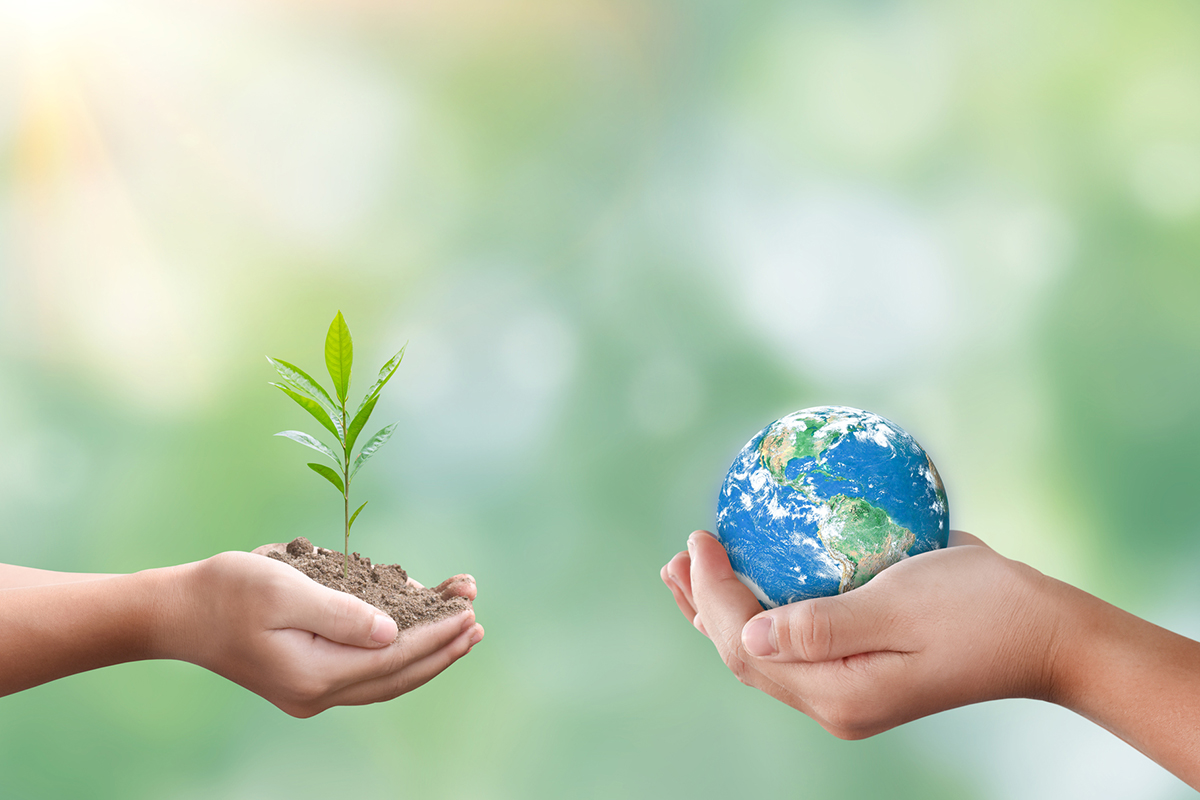 The goals are 1) no poverty, 2) zero hunger, 3) good health and well-being, 4) quality education, 5) gender equality, 6) clean water and sanitation, 7) affordable and clean energy, 8) decent work and economic growth, 9) industry, innovation and infrastructure, 10) reduced inequalities, 11) sustainable cities and communities, 12) responsible consumption and production, 13) climate action, 14) life bellow water, 15) life on land, 16) peace, justice and strong institutions, and 17) partnership for the goals. As you can see, these goals are very comprehensive and aim to transform our society, economy, and environment towards a sustainable future.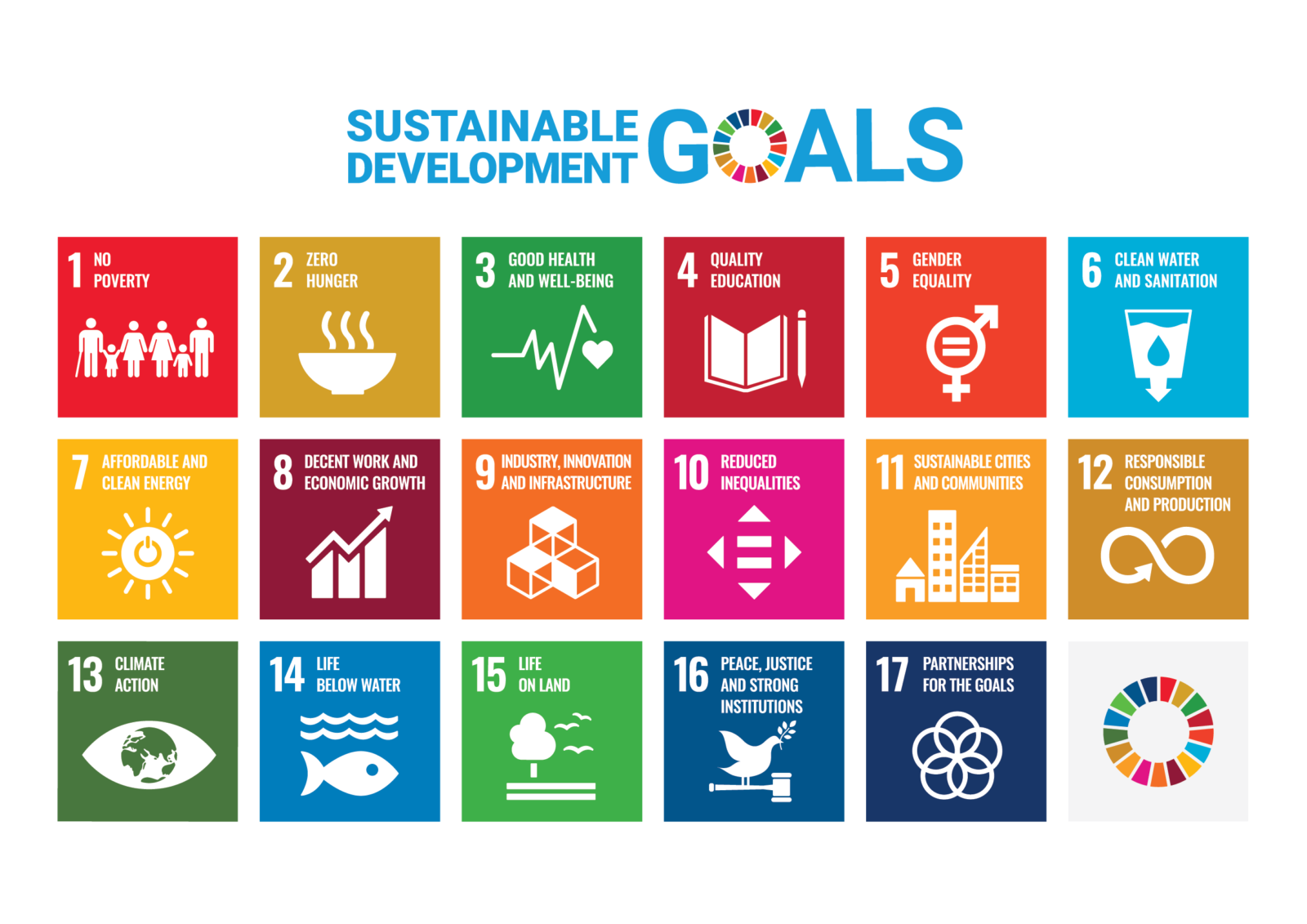 When it comes to tourism, the application of SDGs is becoming more and more important. In 2015, tourism was included as part of three specific SDGs: economic growth and employment, sustainable production and consumption, and life below water. But now tourism is identified as one of the primary drivers of sustainable development in destinations that relate to various domains, such as socio-economic development, access to education and health, gender equality, natural and maritime resource protection, climate change mitigation, energy efficiency, and global peace. As such, the relationship between SDGs and tourism has become a pressing topic for those wanting to promote responsible travel that contributes positively to the world.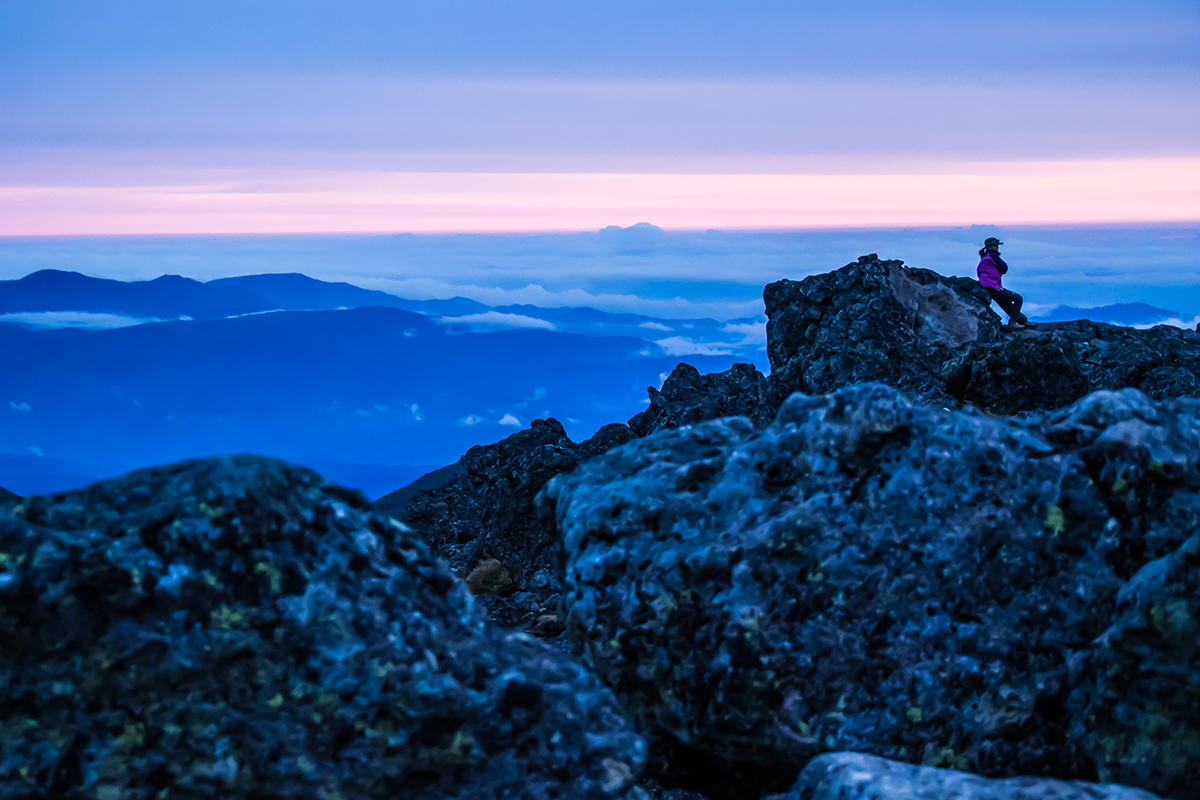 In Hokkaido, sustainable tourism has become a hot topic as the region seeks to balance economic growth with environmental protection and cultural preservation. As a popular tourist destination, Hokkaido has been implementing SDGs in its tourism industry. One of the most interesting aspects of SDGs and tourism is how they have become focal points for studying the contribution of tourism to sustainable development. In Hokkaido, sustainable tourism practices can have significant benefits for both the local community and the environment. For example, promoting tourism that prioritizes the protection of natural resources and reducing waste can help preserve Hokkaido's beautiful landscapes for future generations to enjoy while also promoting environmental sustainability. At the same time, implementing tourism practices that promote local culture and provide employment opportunities for the community can help improve socio-economic development in Hokkaido.
SDGs initiatives in Shimokawa
 Shimokawa Town is taking a proactive approach to integrating SDGs into its municipal planning (an outbound link). To kick things off, the town collaborated with various local stakeholders (such as a representative of a local NGO, a farmer, a teacher, a house-wife, the chief of the youth group of the local chamber of commerce, and external experts) and formulated the 'Shimokawa Vision 2030' (aka Shimokawa SDGs) blueprint back in March 2018. This vision set out clear goals for the sustainable development of the community over time and summarized the future Shimokawa as 'a sustainable town that is strong and resilient, where people can live happily and no one is left behind'. Presently, Shimokawa Town aims to include SDGs principles and guidelines consistent with their proposed strategy within their Sixth Comprehensive Plan—regarded as a top-level municipal plan or master plan—during the 2019–2030 period.
 Plans involving all stakeholders are vital to the sustainable growth targets and collaborative efforts and multi-sectoral partnerships rooted in education to promote/enforce policies are now prioritized, despite potential challenges. Long-term progress is essential for future generations and to tackle the town's problem of diminishing and aging population. The efforts to develop the town in Shimokawa have been noticed also by the Japanese government: the town was selected as the FutureCity in 2011 and was prized in the 2017 Japan SDGs Awards with the Prime Minister's Award.
Sustainable living in Ichinohashi bio-village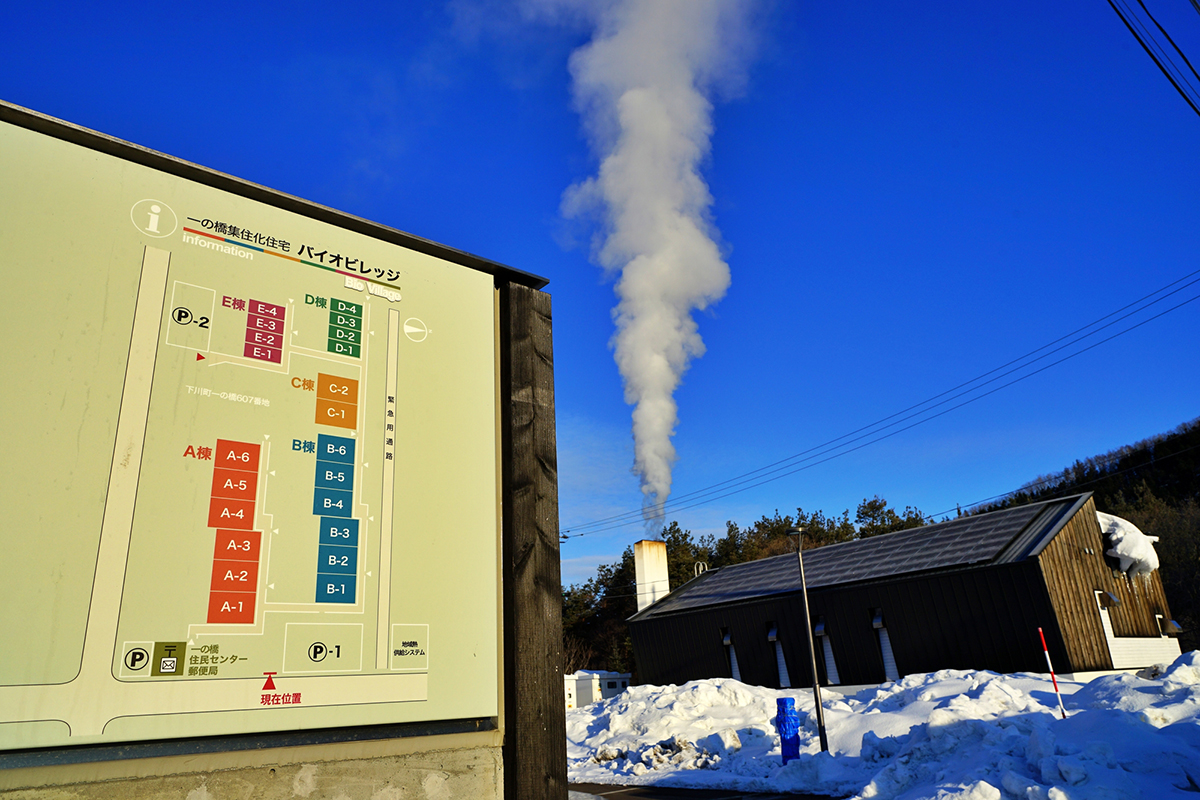 In the charming town of Shimokawa, nestled in northern Hokkaido, Japan, lies a remarkable community that is leading the way in sustainable living. The most notable of the concrete measures Shimokawa has adopted this far is the Ichinohashi Bio-Village (一の橋バイオビレッジ) (an outbound link). This community has taken it upon itself to implement the Sustainable Development Goals in its daily operations. The village SDGs are a comprehensive set of goals to promote sustainable development on a global scale. But what sets Ichinohashi Bio-Village apart is its recognition of the importance of local wisdom and customs in achieving these goals.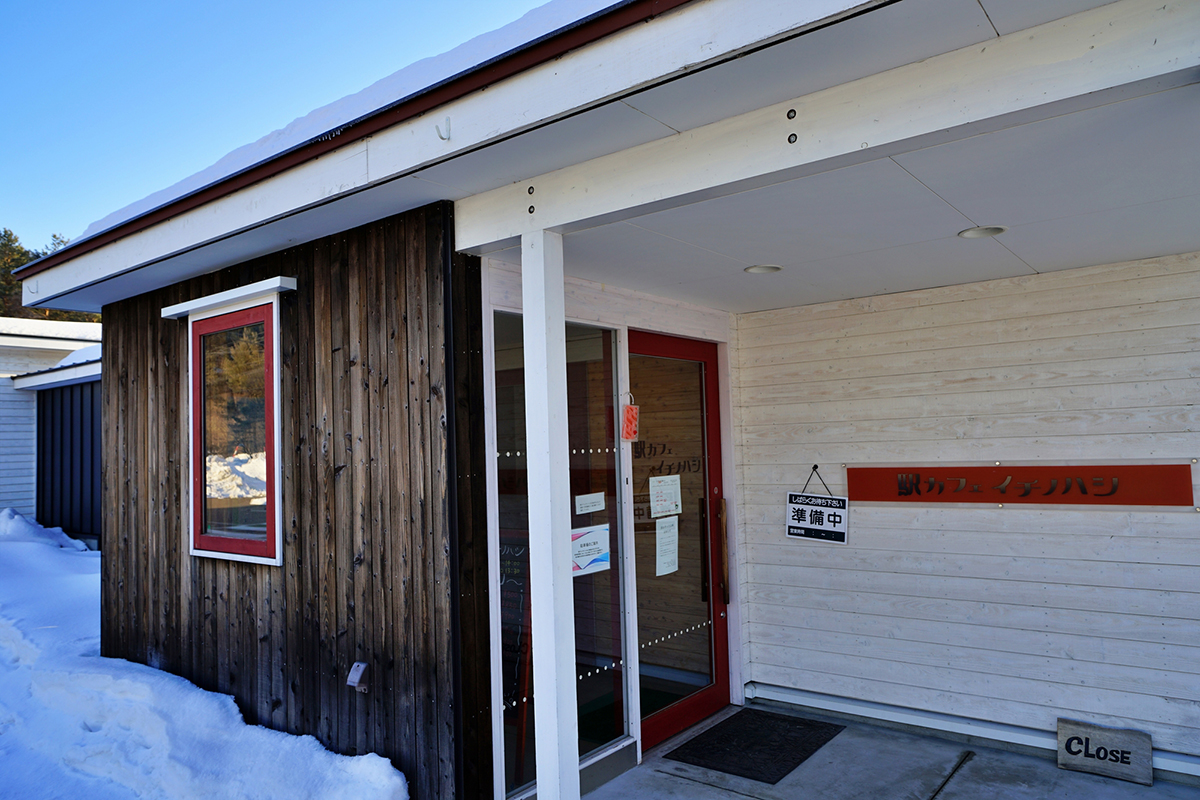 The village is located in the eastern part of Shimokawa town and is trying to tackle the same demographic problems as the whole town: diminishing population and rapid aging. The elderly people of the village also suffered from financial problems caused for example by the high heating costs of their old, insufficiently insulated houses. As I wrote earlier, Shimokawa can become really cold in the winter and you need to heat the homes to be able to live there. To solve these problems, the town built a collective housing area for elderly and disabled people in Ichinohashi. Besides the housing, there is a restaurant and a community center to go and meet the other residents.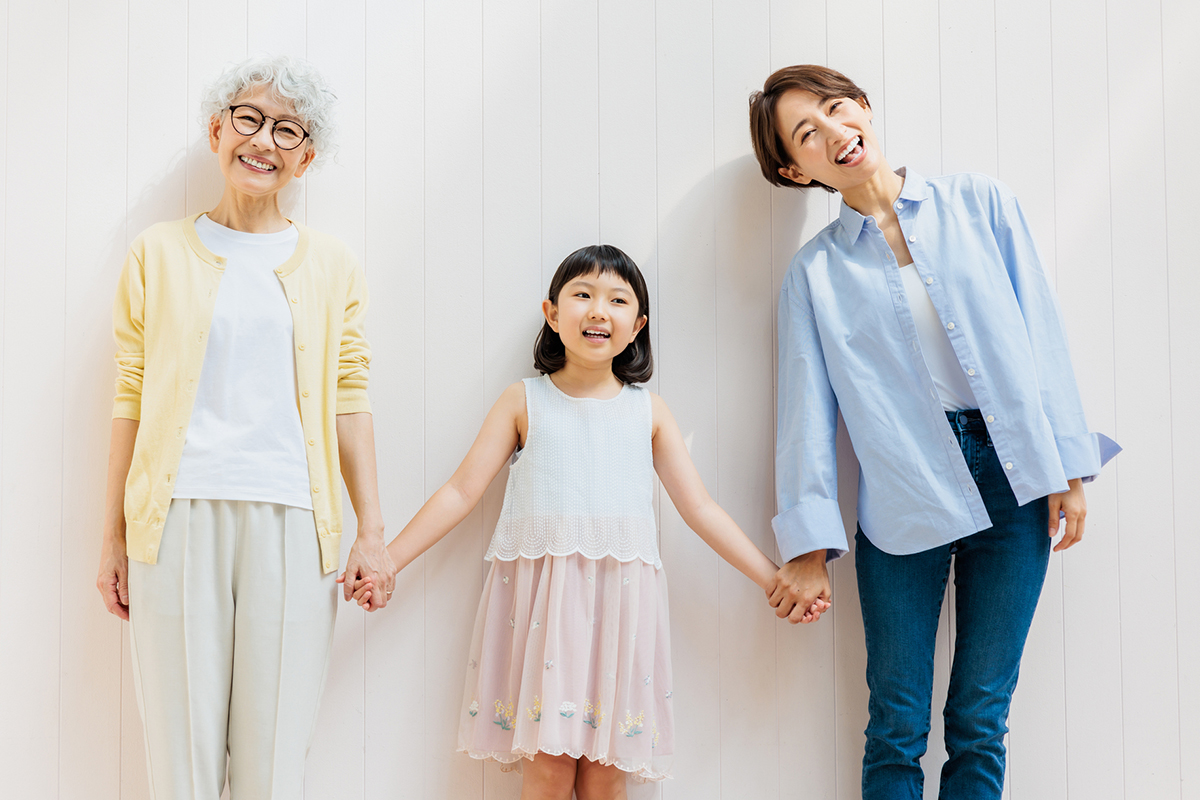 Now Ichinohashi is a sustainable future community that highly relies on the abundant natural resource of the area: wood. Wood is used basically everywhere in the village: lumber in the buildings, lumber waste wood chips in heat generation, logs in mushroom cultivation as culture medium, scrap wood as crafts material, you name it! Providing new houses with sufficient insulation combined with waste wood heating has significantly decreased the financial burden on the residents. The greenhouses where the mushrooms, as well as herbs used in cosmetics, are grown are also heated with waste wood. Creating and maintaining all this of course requires a workforce. Ichinohashi has been successful to create new jobs and to attract younger people to the village. This far the village has managed to get some people to move back to Shimokawa and Ichinohashi as well as to attract new residents from other parts of Japan.
SDGs promoting sustainable tourism in Hokkaido and elsewhere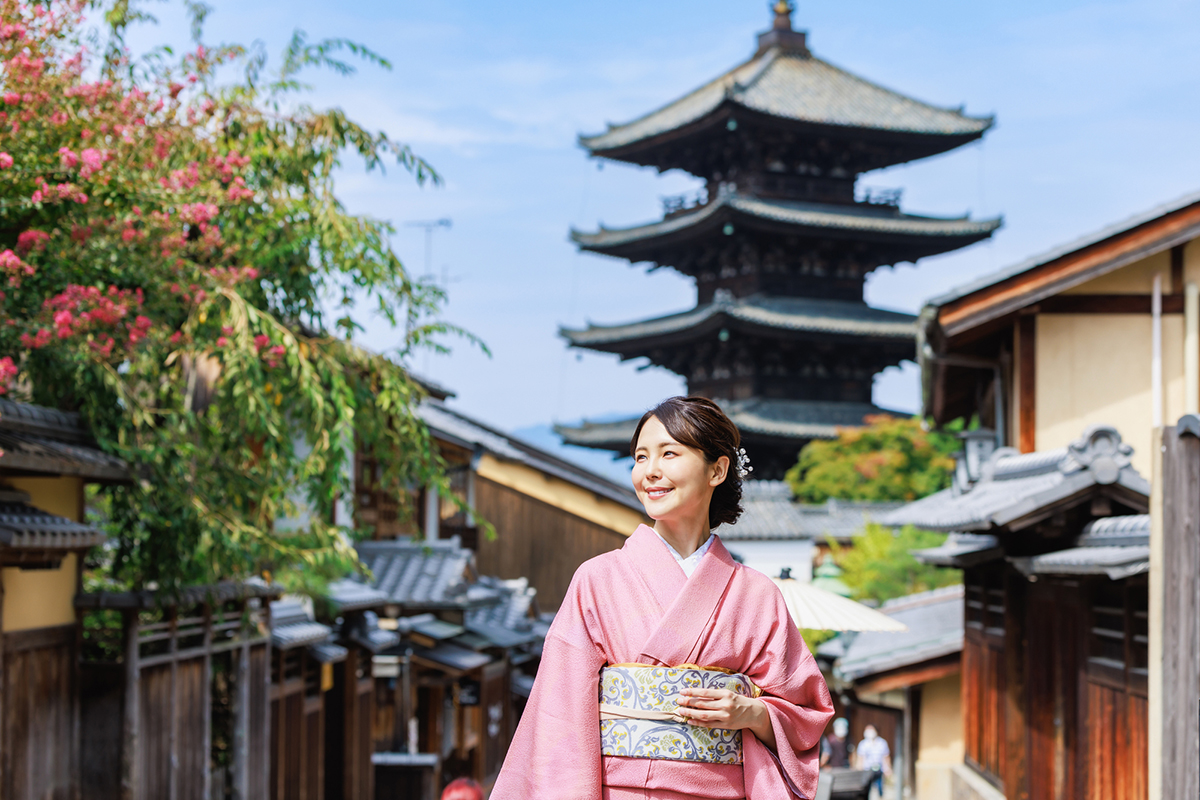 Sustainable practices, such as eating healthy local food and not wasting natural resources, are after all an integral part of the Japanese culture. Surprisingly, Japanese consumers do not see applying SDGs in tourism as necessary (an outbound link, in Japanese only) suspecting that sustainability raises prices and takes the fun out of sightseeing. But that is not true! Sustainable travel is as much fun as 'the old style' of travel and even more satisfying because you know that you are also considerate of the environment and the local society.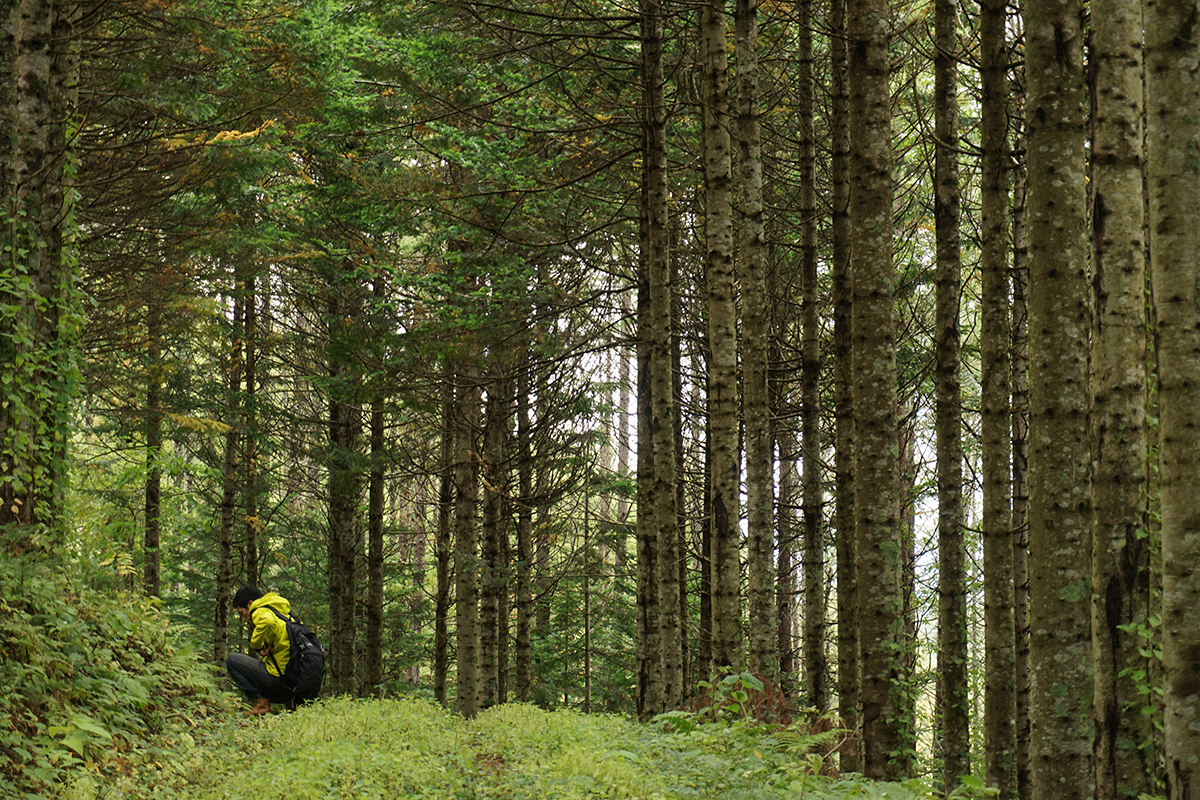 To give you an idea of what sustainable tourism can look like, let's look at an example of a 2-day tour in Shimokawa. On the first day, the visitors travel to the closest railway station of Nayoro and participate in a chopstick-making workshop. As 90% of Shimokawa is covered by forests, there is plenty of wood, but these chopsticks are made of scrap wood to use the resources efficiently. The dinner will be served in a restaurant that uses local ingredients and you can try your newly made chopsticks for the first time. The visitors start the second day with a refreshing morning walk in a beautiful forest collecting branches of Sakhalin fir to prepare for the next activity. The Sakhalin fir is used to make a relaxing essential oil. After the oil distilling and lunch, there is an afternoon yoga session accompanied by a healthy cup of herbal tea. In the night, the participants enjoy a lovely dinner with the locals they met during the two days in Shimokawa to wrap up the tour.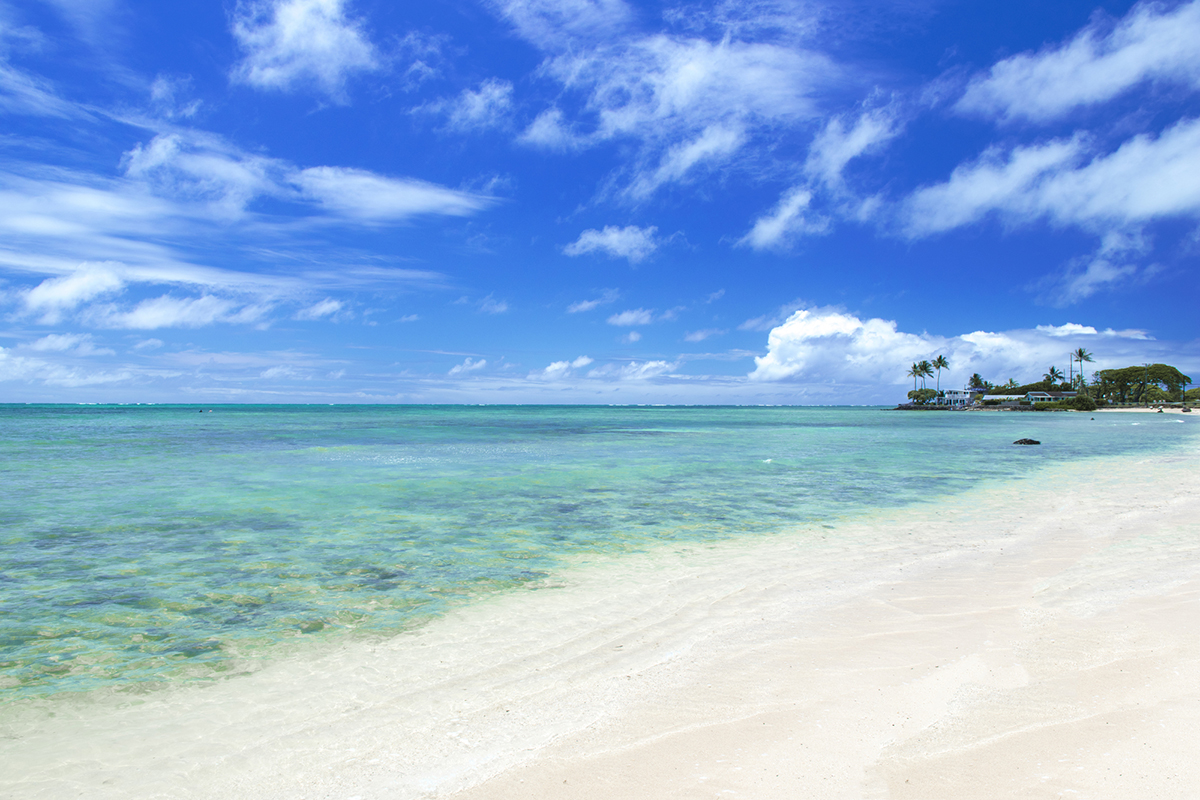 Another great example of using the SDGs to develop sustainable tourism comes from Hawaii. The Aloha+ Challenge (an outbound link) was launched in 2014 to manage Hawaii's natural resources, especially water. Hawaii relies heavily on its ocean ecosystem and that's why it's important to properly manage the ocean through sustainable methods in order to protect valuable resources like fishing and tourism industries. This not only maintains local livelihoods but promotes biodiversity and prevents financial losses down the road. By prioritizing sustainability, future generations can continue cherishing Hawaii's oceans without jeopardizing their well-being. SDGs principles can be applied to many different kinds of tours in Hawaii, from rainforest exploration to whale watching and from snorkeling to hiking. The point is to not disturb nature while doing so, use the scarce resources sparingly, use local services to support the local people, and try out locally devised activities rather than just staying in holiday resorts created for tourists only.
 Traveling can put a lot of pressure on the local environment and the local people, too. Choosing a travel destination that promotes sustainable tourism practices is crucial for reducing the impact of tourism on the environment and local communities but also gives you the peace of mind that you are traveling responsibly. We at Hokkaido Treasure Island Travel emphasize sustainability in all the travel services we offer, from suggesting the transportation methods that are the least harmful to the environment to recommending non-touristy travel destinations that support local people and use the local resources wisely. To learn more about your sustainable travel options in Hokkaido, you can contact us through the 'contact us' button below.