Bibai is a small town in the central part of Hokkaido that reflects the peaceful lifestyle of the Hokkaido countryside. It is a quiet place where time passes slowly. Its inhabitants live in harmony with nature, enjoying the simple pleasures of life, such as watching the seasons pass by, observing and feeling nature. Despite its easy accessibility, Bibai attracts fewer visitors than its neighboring towns of Sapporo, Asahikawa and Furano. For those who wish to experience the charms and lifestyle of Hokkaido off the beaten track, it is an ideal destination to include in your trip to Hokkaido. Bibai will seduce you with its gentle poetry and the warmth of its people. 
 The eastern part of Bibai offers views of hills and mountains, while the western part offers a landscape of countryside and farms. A rural getaway in Bibai offers unforgettable panoramic views, especially at Lake Miyajima-numa in spring and autumn. This lake, designated as an internationally important wetland protected by the Ramsar Convention, is home to an incredible number of waterfowl such as geese and swans that stop here each year during their migratory flows.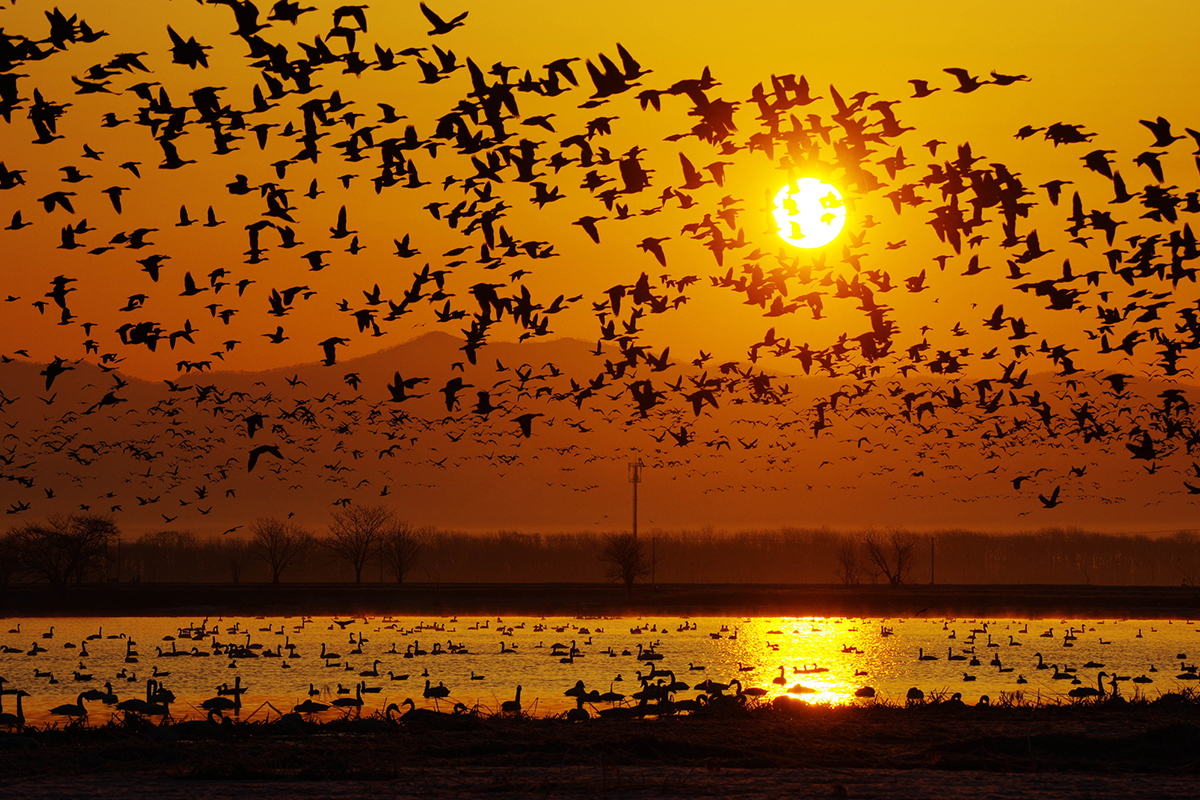 In this article, we will explore the different facets of Bibai during the two most popular tourist seasons in Hokkaido which are summer and winter. In winter, Bibai seems to stand still in time, a gentle poetry emanating from its vast plains covered in a blanket of snow with the mountain range in the background. It is an idyllic setting to enjoy the joys of snow away from the crowds of the ski resorts. Bibai Snowland is a real paradise for families who want to have fun in the snow, with activities for all ages! In summer, when the city is covered in a beautiful green blanket, it is the perfect time to visit the Arte Piazza Museum by internationally renowned sculptor Kan Yasuda. 
 Like any other region in Japan, Bibai has its own culinary speciality, namely the tasty Bibai skewers (Bibai yakitori)! We will also evoke the gourmet pleasures of the region known for its hearty food. 
 Let's discover the charming Bibai together! Without a doubt, the rest of this article will inspire you for your next trip to Hokkaido… 
 Bibai, located in the Sorachi region, is a town easily accessible from Sapporo and Asahikawa, the first and second largest cities in Hokkaido. The city is located in the Ishikari Plain, almost equidistant from the cities of Asahikawa to the northeast and Sapporo to the southwest. It is 65.5 kilometers from Sapporo, a 1.5 hour drive or 35 minutes by Lilac Limited Express train. Located 66 kilometers from Asahikawa, it is a 1.5 hour drive or 1 hour by Lilac Limited Express train. This makes the city an ideal destination to include in your travel plans for visitors staying in Sapporo or Asahikawa. Bibai is easily accessible for a day trip from both Hokkaido metropolises and will delight those who wish to experience the vast plains and tranquil countryside of Hokkaido. 
 Bibai is also directly accessible from New Chitose Airport (75 km/1.5 hours drive). New Chitose Airport is only about 50 km from downtown Sapporo and only a 90-minute flight from Tokyo. With many daily domestic flights, Japan's northernmost island seems less remote than other parts of the country! If you like to hang out at airports, you will definitely LOVE this airport which looks like a small town with a hotel, hot springs where you can relax after your trip, a cinema, Hello Kitty and Doraemon small theme parks, restaurants offering all the specialties of Hokkaido, from its fresh seafood to its famous ramen, not forgetting the shops to buy souvenirs! From food to traditional Japanese souvenirs, you'll find everything you need at your fingertips!
 Bibai can also be reached from Asahikawa Airport (106 kilometers / 1 hour 45 minutes drive). Asahikawa Airport is located only 15 kilometers from Asahikawa City and only 1 hour and 35 minutes from Tokyo by air, with many flights per day. It is a small airport and has the distinction of having the fewest delayed and canceled flights due to snow in winter. If you want to visit Hokkaido in winter, you can give priority to this airport for landing in Hokkaido.
 Bibai derived from the Ainu word pipa o i, meaning "Place (swamp) with many cockscomb pearl mussels". Isn't the name of the city beautiful and poetic? The history of the town of Bibai, once known as the "Black Diamond", is deeply rooted in its past as a mining town. Bibai was once a flourishing mining town and one of the main coal mining areas in the country. After the Second World War, at its peak, Bibai's coal production was about 20% of Hokkaido's, and the eastern foothills of the city were said to resemble a nightless castle when viewed from the windows of the mainline trains at Hakodate. In 1956, the city reached its maximum population of 92,150, of which about 60,000 lived in areas related to coal mining.
 Bibai's recent history as a mining town began in 1874 when the American geologist Lyman discovered the first coal stone. In 1913, the first coal mine called Tokuda Coal Mine (which later became Shin-Bibai Coal Mine) was established, followed by the Iida Bibai Coal Mine. The development of coal mining was accelerated by the construction of a railway between Bibai station and the Iida coal mine. In 1915, the powerful Mitsubishi conglomerate, wishing to expand into Hokkaido, bought the Iida Bibai coal mine, including the railway. This event marked a definite turning point for Bibai, which saw the opening of many small and medium-sized coal mines. The town's population grew rapidly as the mining facilities were developed and housing, schools, post offices, etc. were built for the workers and their families.The wooden school building and gymnasium of the Kan Yasuda Arte Piazza Bibai Sculpture Museum, which will be presented later in this article, was once used as a school for the children of coal miners and remains a reminder of Bibai's nostalgic past. After the Second World War, coal mining played a major role in the recovery of the Japanese economy. A huge amount of money was invested by the government, new immigrants such as returnees from Manchuria and Karafuto joined them, and the coal town developed further. However, soon afterwards, coal was replaced by oil as an energy source. The two major mines closed in 1963 and 1972 respectively, followed by the closure of the smaller mines in 1973. Many workers and their families left Bibai, and the population of Bibai eventually fell below 40,000. 
 In November 2007, the two 20-meter high red shaft turrets and the raw coal pocket were selected as modern industrial heritage by the Ministry of Economy, Trade and Industry. Symbolizing Bibai's past as a bustling coal mining town, this monument links the city's past and present. If you are interested in industrial tourism, we recommend a visit to the Coal Mine Memorial Forest Park, a nostalgic place where you can hear the echoes of Bibai's past and feel the smallness of man in the face of the nature that has taken over the mining town. The Bibai Local History Museum is also a great place to delve deeper into Bibai's past, where you can visit the permanent exhibition on Biba's thriving past as a mining town and listen to the curator's commentary.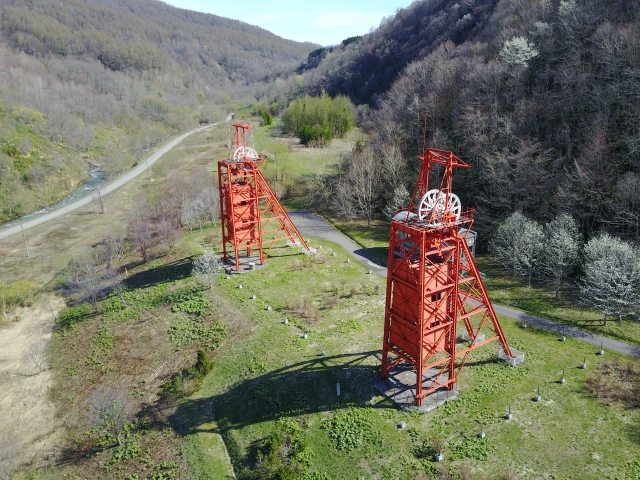 Let's discover one of the places that Bibai is famous for and that is the main attraction of the city: The Kan Yasuda Sculpture Museum – Arte Piazza. The Bibai Arte Piazza, opened in 1992, is an open-air museum with no fences or entrance fees and an outdoor area that is open 24 hours a day. It houses over 40 marble and bronze sculptures by the internationally renowned sculptor Kan Yasuda.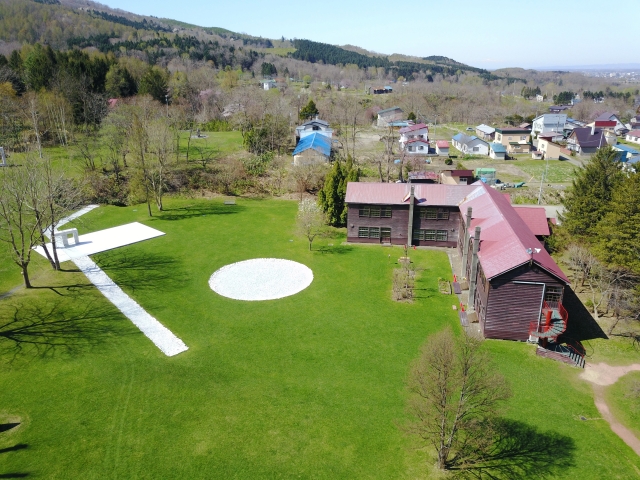 Kan Yasuda was born in Bibai in 1945. He was raised in front of Bibai Station, as the son of a railway worker. He witnessed Bibai's prosperity as a mining town but also its decline. He still remembers the smell of coal, the roar of the steam locomotives, the heat and the shaking of the railways. His childhood in the heart of this mining town where the inhabitants were bound together by an extraordinary solidarity undoubtedly shaped his artistic spirit and his unique way of seeing the world and art. In 1970, after graduating from the National University of Fine Arts and Music in Tokyo with a master's degree in sculpture, he decided to continue his studies in Italy, the homeland of Michelangelo. For two and a half years, thanks to a scholarship from the Italian government, he perfected the basics of stone sculpture at the Academy of Fine Arts in Rome. He then decided to set up his workshop in the northern Italian town of Pietrasanta, known worldwide for its high-quality marble. He continues to live and work in Italy, where he spends two thirds of the year. Kan Yasuda wants to create works that can last over time and he describes his work as "carving, shaping and polishing stone is a practice close to prayer". I invite you to watch this short video to get to know this wonderful artist and understand the spirit of his sculptures.
 In 1980 he received his first commission from his hometown. The town of Bibai wanted to give form to the memory of the victims of the tragedy of the many coal mine accidents in the past. In 1980, Kan Yasuda worked on a pillar of 3 white marbles called Tazan no Ishibumi (炭山の碑), a sculpture that honors the dead who still sleep in the depths of this mountain. Kan Yasuda was looking for a studio, and in 1985 his hometown offered him the wooden school building and the round-roofed gymnasium that used to be used as school for the children of coal miners. These charming monuments, unique to the pre-war era, exude a rustic and nostalgic atmosphere. Blending in perfectly with the surrounding nature, the building houses artworks and a cozy café where you can relax with a cup of coffee while admiring the view outside. Past and present come together in this unique and fascinating place that will not leave you indifferent.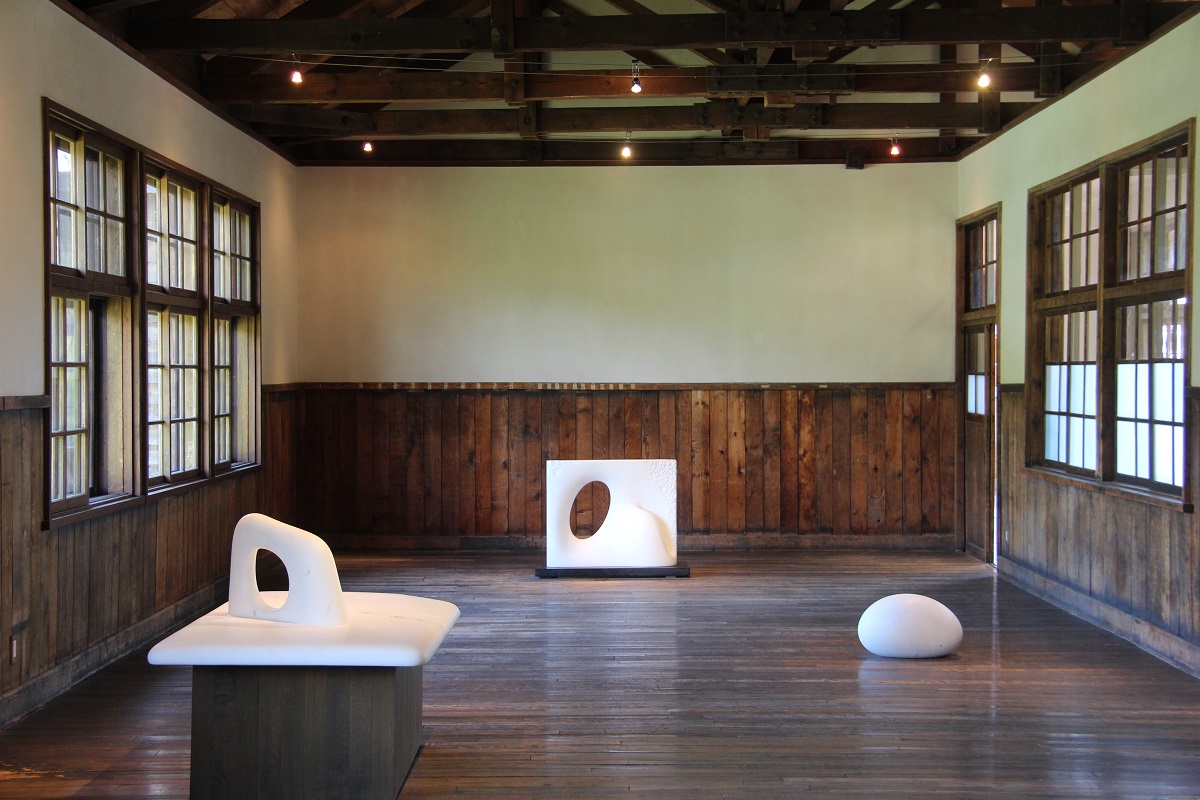 One of the museum's missions is to inherit the memory of the land that flourished and declined in the coal mines and to pass it on to the next generation while deciphering it. Kan Yasuda proposes to explore new ways of connecting nature, people and art. He has created a space where sculptures placed in the middle of a vast landscape come to life as one with the beautiful nature that surrounds them. His sculptures reflect the hearts of the viewers themselves and allow a dialogue with oneself. And it is in this spirit of dialogue with oneself that the museum offers a wonderful activity called "Carving on the Heart": an incredible experience to carve and polish while facing one's own heart. Adults and children alike can enjoy it on the first Saturday and Sunday of every month! You will learn to use Italian files, chisels and hammers to carve either Italian white marble from Carrara in Italy or soft stone from Ishiyama in Sapporo.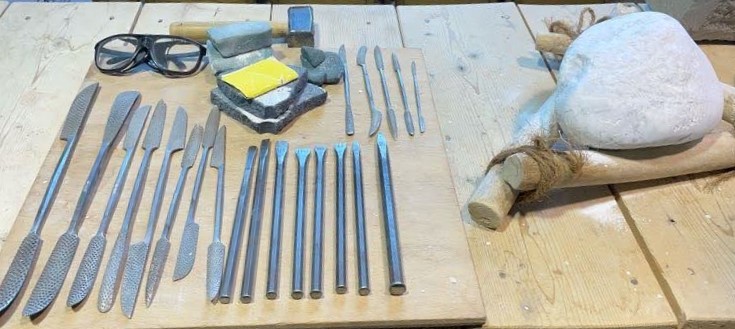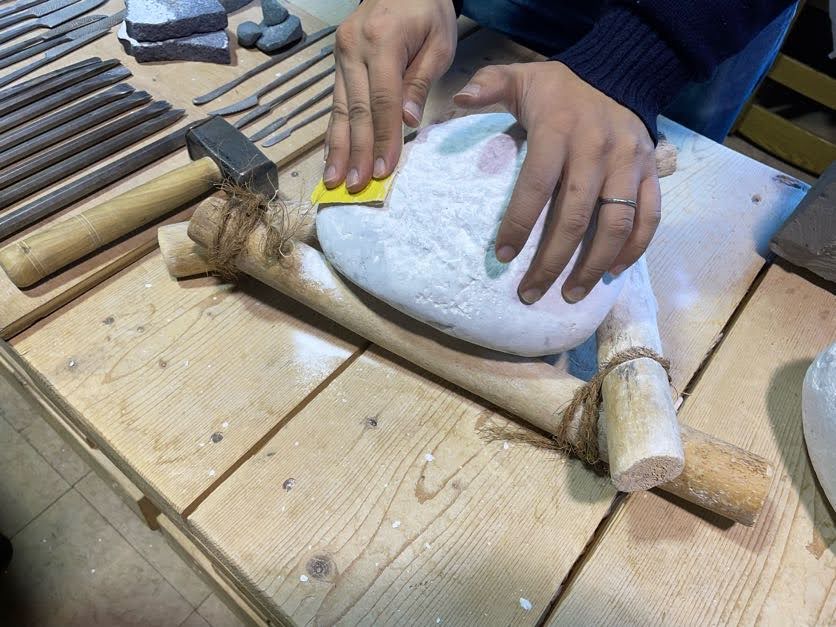 This open-air museum is a place of meditative tranquility and contemplative serenity, but it is also a place where one can touch, feel, interact and play with the sculptures. The sculpture "Myomu" is probably one of the artist's most popular sculptures among Hokkaido residents, with a bronze version in the museum that echoes the marble version in Sapporo Station. This sculpture is very popular with children who walk past its hole for fun. This interactive museum is really accessible to everyone and it would be a shame not to visit it during your trip to Hokkaido!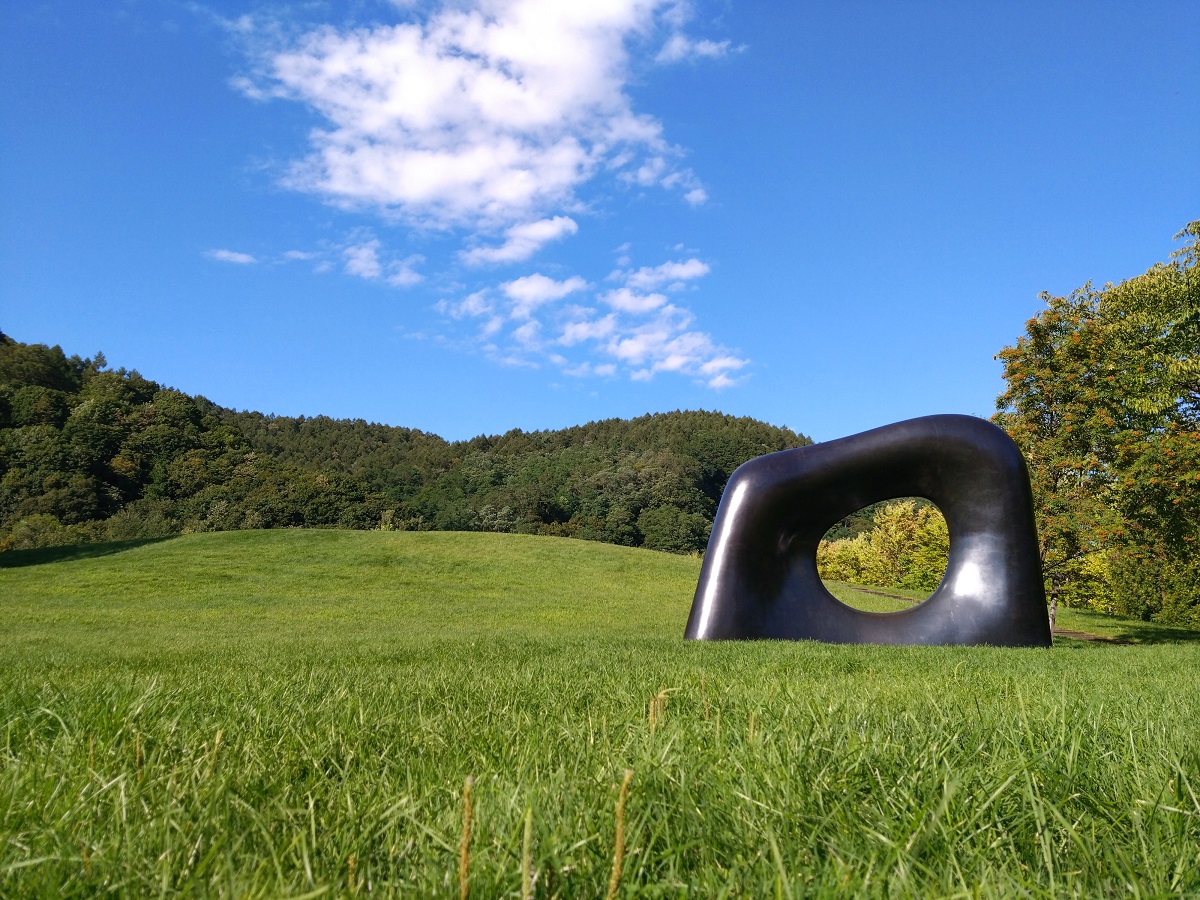 For sculpture park lovers, we recommend combining this visit with Moerenuma Park, designed by Isamu Noguchi. Isamu Noguchi (1904, Los Angeles-1988, New York) was the son of a Japanese poet and an American writer. He traveled extensively throughout his life, spending his childhood in Japan, studying in the United States and Paris, and traveling in Europe, Mexico and Asia. He was inspired by all these different cultures, incorporating all his discoveries and impressions into his work, which used a wide range of materials. In his later years, he maintained studios in Japan and New York. Noguchi was awarded the Edward MacDowell Medal for outstanding contribution to art in 1982, the Kyoto Prize in Art in 1986, the National Medal of Arts in 1987 and the Order of the Sacred Treasure of the Japanese Government in 1988. 
 He left his mark on the Sapporo landscape with Moerenuma Park. He transformed this former dump into an artistic park, a real "landscape sculpture".  I presented this incredible park in the article Sapporo: a green city that relies on sustainable tourism (https://hokkaido-treasure.com/column/039/ ). His sculpture Black Slide Mantra can also be seen in Odori Park. It could be interesting and fun to visit these two contrasting parks designed by two renowned sculptors with different styles and thus explore a dialogue between two artists whose works transcend the space of time within the framework of the "Park". Arte Piazza Bibai is a poetic space of outdoor sculpture where Yasuda continues to create, his work reflecting the relationship between man and nature, while Moerenuma Park is characterized by its dynamic geometric forms on a large area of land.
 It is impossible to talk about Bibai without mentioning the famous Bibai skewers, a symbol of Bibai hospitality. Born in 1953 to feed farmers and coal miners, these skewers are now appreciated by all!  The distinguishing feature of these skewers is that they are made up of pieces of grilled chicken from all the different parts of the chicken, from the head to all the internal organs, so there is no waste of meat. Bibai yakitori are divided into two main types: the breast meat is considered meat and the rest, the thigh meat, giblets and skin, is classified as motsugushi. The so-called motsugushi skewers offer a variety of flavors and textures on a single skewer, not to mention a beautiful visual presentation with its sweet Hokkaido onions sandwiched between each part and its yellow egg yolk. The skewers are boiled, seasoned with salt and pepper, and slowly grilled over a charcoal fire, creating a tantalizing aroma.
 Katsumi is undoubtedly Bibai's iconic skewer restaurant and is famous for its yakitori stand, which grills nearly 100 pieces at a time. They serve their skewers with a bowl of torimeshi, another Bibai soul dish. This is a rice dish boiled with a wonderful combination of long-cooked chicken bone broth, minced chicken and sweet Hokkaido onion. Its slightly sweet flavor is addictive and goes perfectly with the chicken skewers. The meal would not be complete without soba! Indeed, Bibai's style is to finish the meal with buckwheat noodles and enjoy the yakitori inside, the taste of the skewers mingling with the aroma of the noodle broth.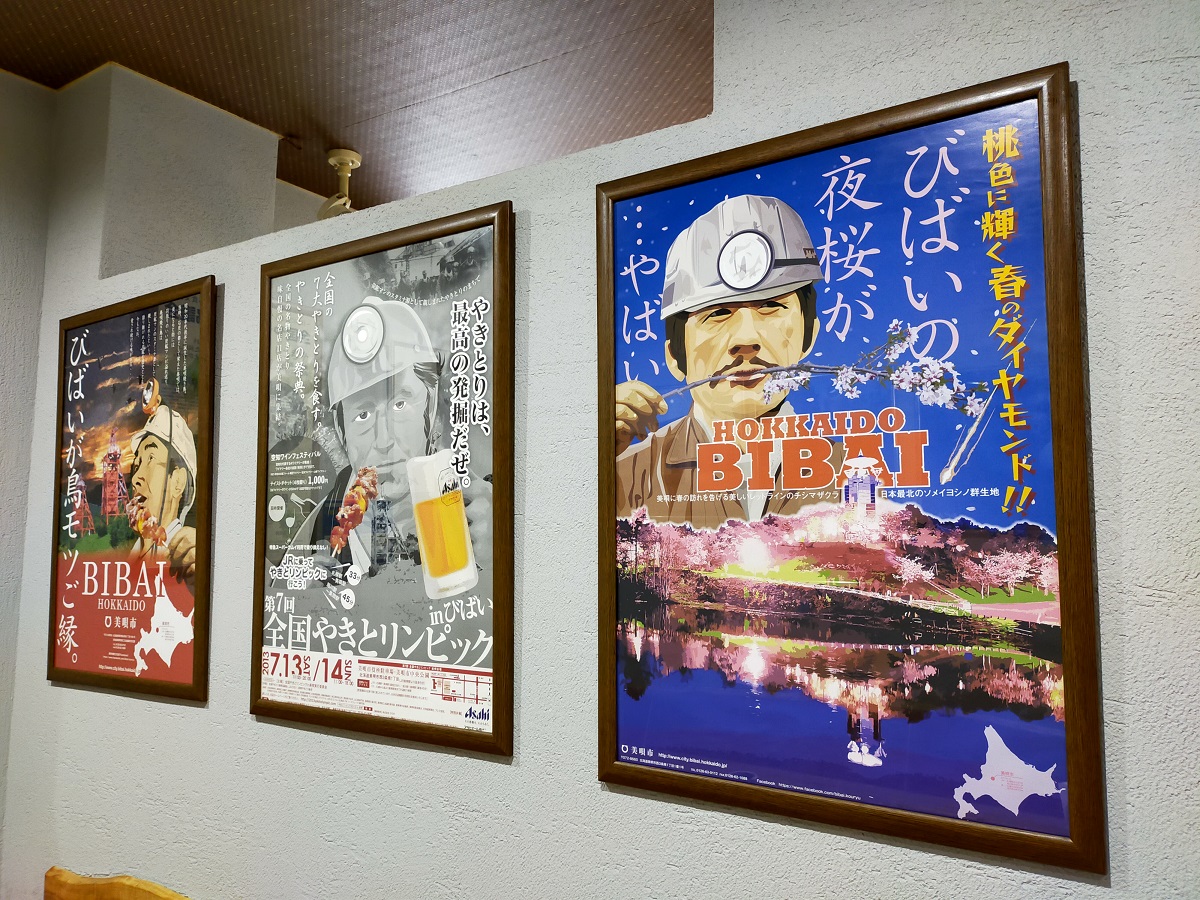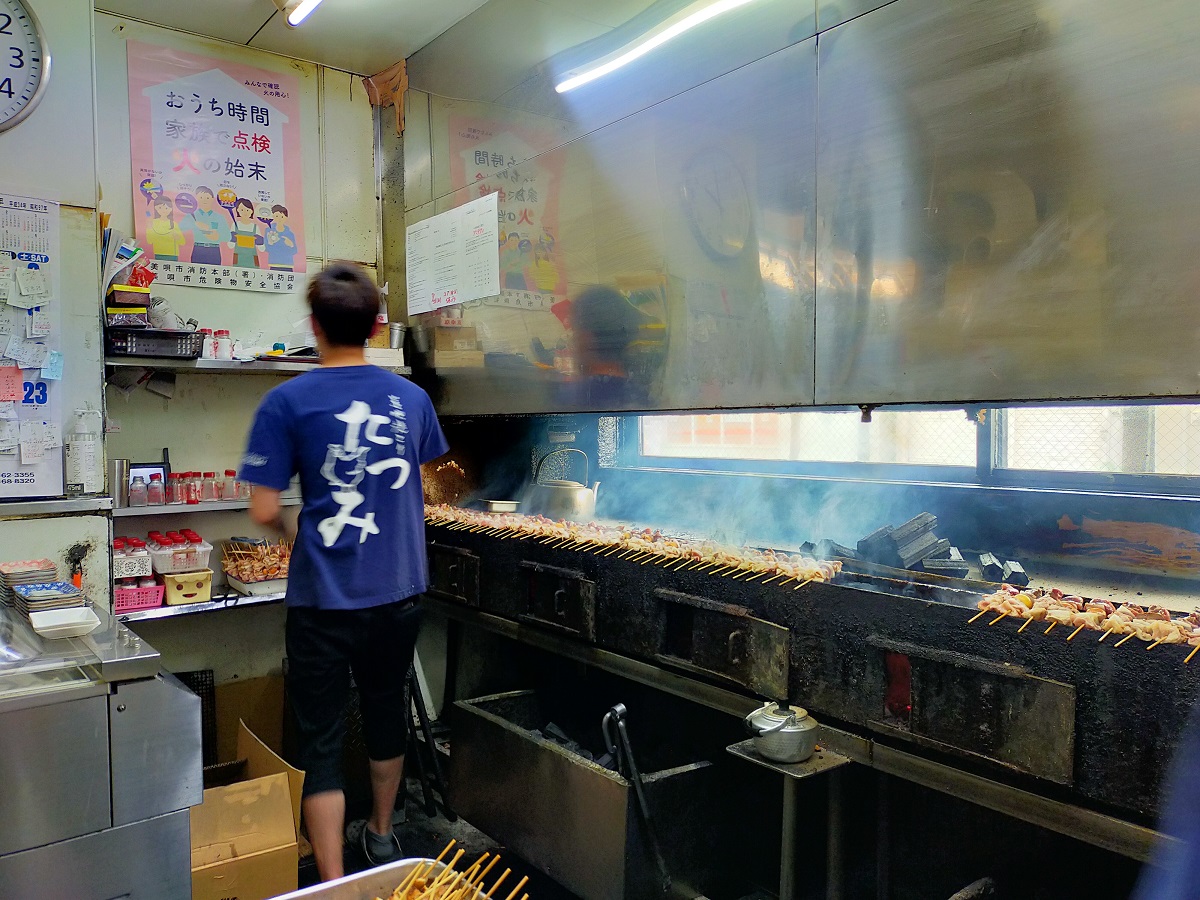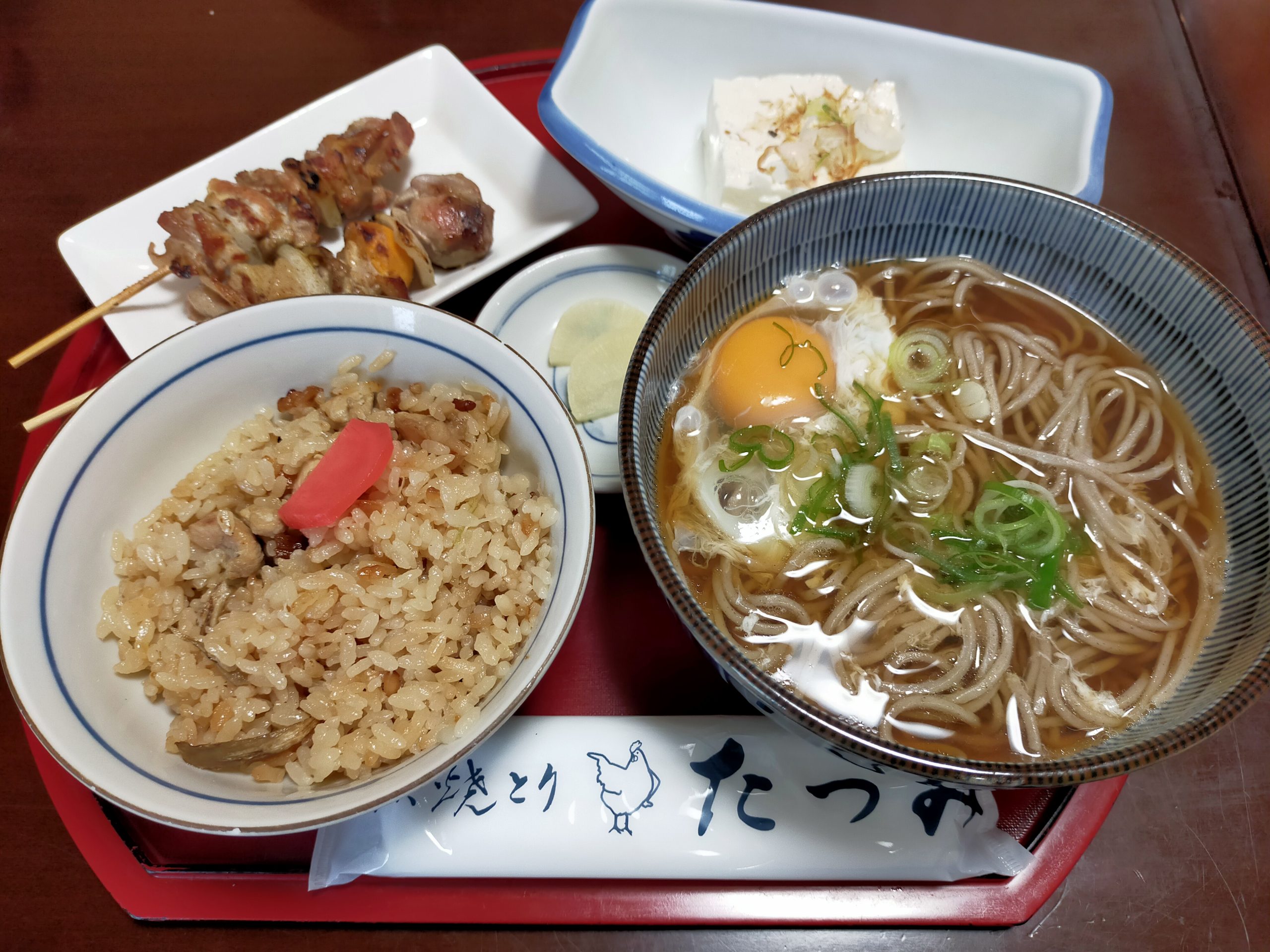 The Bibai countryside is also famous for its local produce, including rice, wheat, beans and other grains, and vegetables such as green asparagus. In recent years, the Bibai region has also seen the emergence of excellent vineyards. Bibai is a town where you can taste local Hokkaido products and enjoy the tasty seasonal produce of the land. Bibai's restaurants and warm atmosphere cafes serve hearty and delicious food with the town's characteristic hospitality. 
 In Bibai, there are farms that grow cabbage in the snow! In order not to freeze and die, the cabbages increase their sugar content, which allows them to resist the cold. Indeed, if water freezes at 0 degrees, sugar water does not freeze. These cabbages that breathe and grow in the snow have a delicious sweet taste and are very popular with the Japanese. A winter cabbage weighs about 2 kg and has the same sugar content as strawberries and melons grown in greenhouses. If the outer leaves freeze, the heart of the cabbage is a beautiful round ball! Like many delicious dishes, this way of growing cabbage came about by chance. In the autumn of 1970, when cabbage prices collapsed, many cabbage-growing households left it in the field instead of harvesting it. The following spring, they saw fresh young cabbages scattered in the snow. Farmers sent them to the market as a test and found that they fetched high prices. These cabbages can only be harvested by hand, as machines are unusable in winter with the snow, so harvesting is long and hard. 
 If you are visiting Hokkaido in winter, Bibai is a perfect destination to enjoy exciting and thrilling snow activities! Bibai is home to Bibai Snow Land, an open space where you can try a wide range of winter activities. In Bibai Snow Land there is something for everyone! For the little ones, the beginners and those who want to try easy and calm activities but also for adults or the more daring who want to get their adrenaline pumping and feel the wind whipping their face in more intrepid, fearless and fast-paced activities!, you can discover different attractions, all within easy reach. Bibai Snow Landh is a wonderful winter activity park, a top-of-the-line park that offers a wide variety of experiences to its visitors: snow tubing, snow rafting, mini snowmobile, 4 wheel buggy, snowmobile touring, fat bike, snow cabin ride and even snow golf!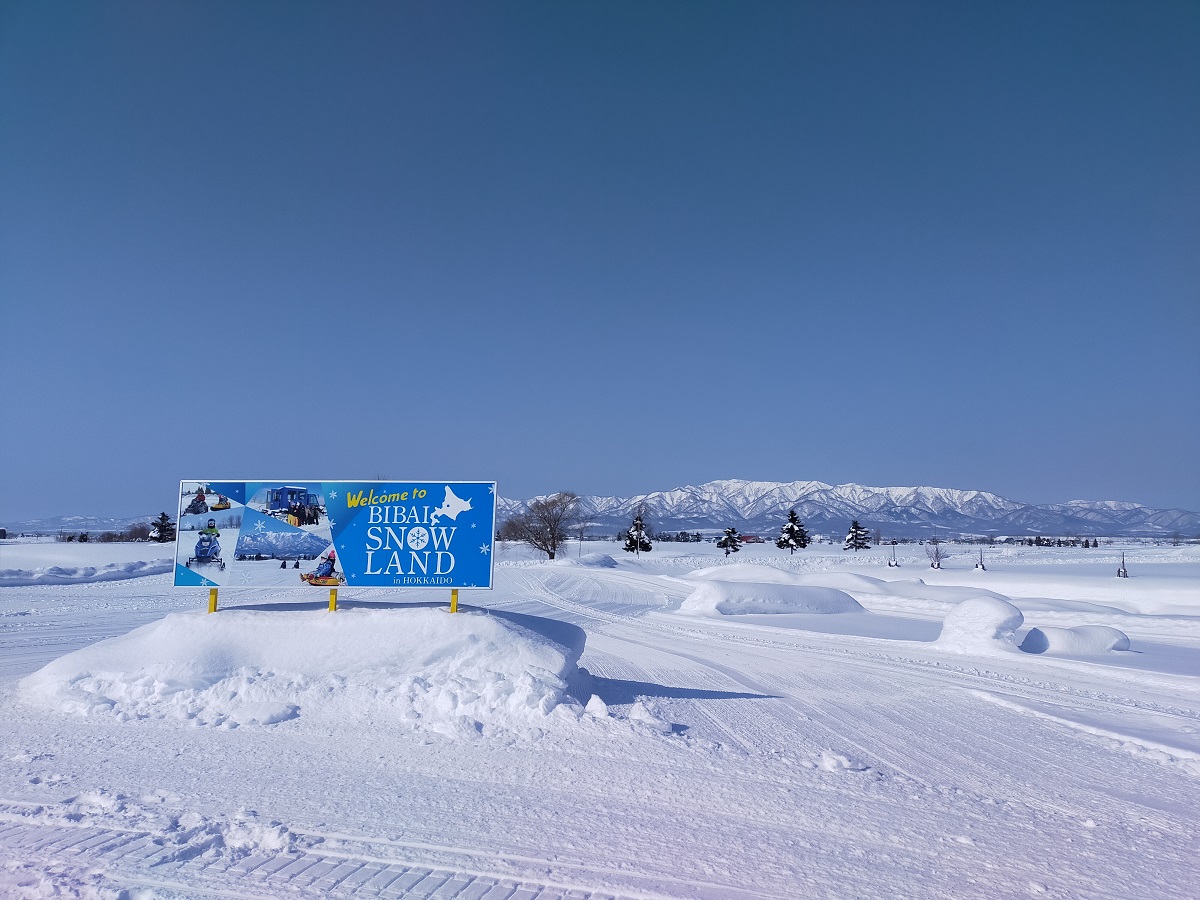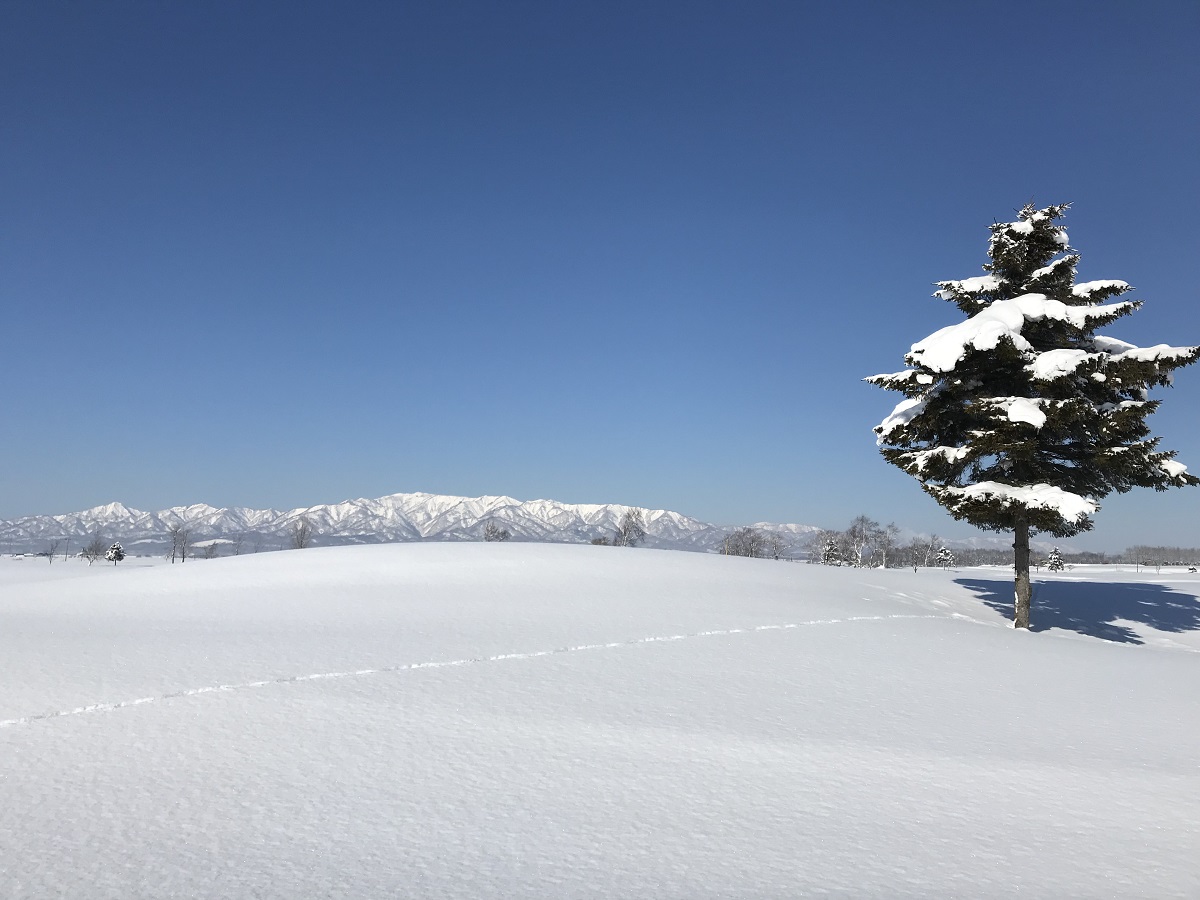 On this huge plain, you can simply enjoy the beautiful meditative and poetic scenery of a cottony white carpet of snow glistening in the warm rays with a magnificent view of the mountain range in the background and play simple snow games. Make a snowman, have a snowball fight or become a snow angel! You can also play snow football with bubble balls that will make this game a memorable moment full of fun and laughter! You can also try your hand at ski walking to immerse yourself a little more in this incredible winter landscape!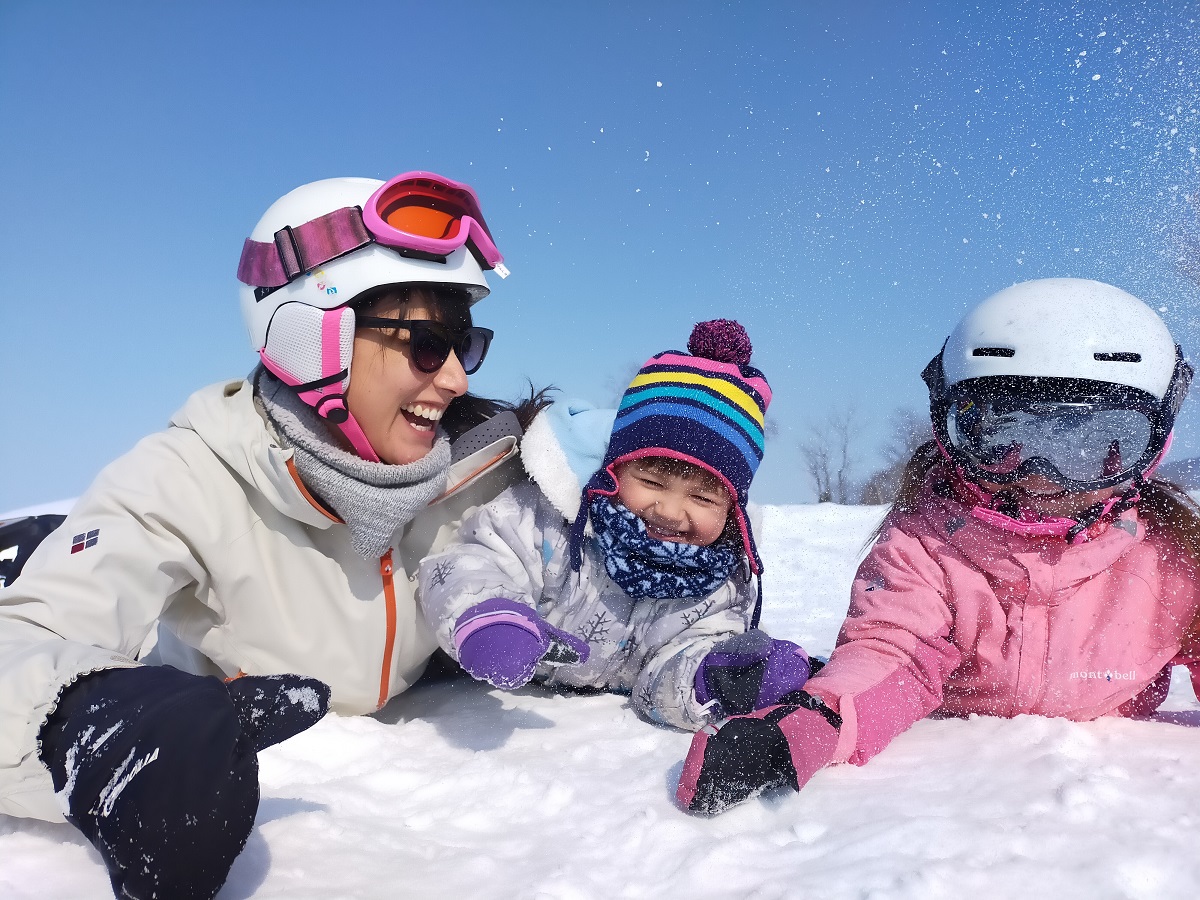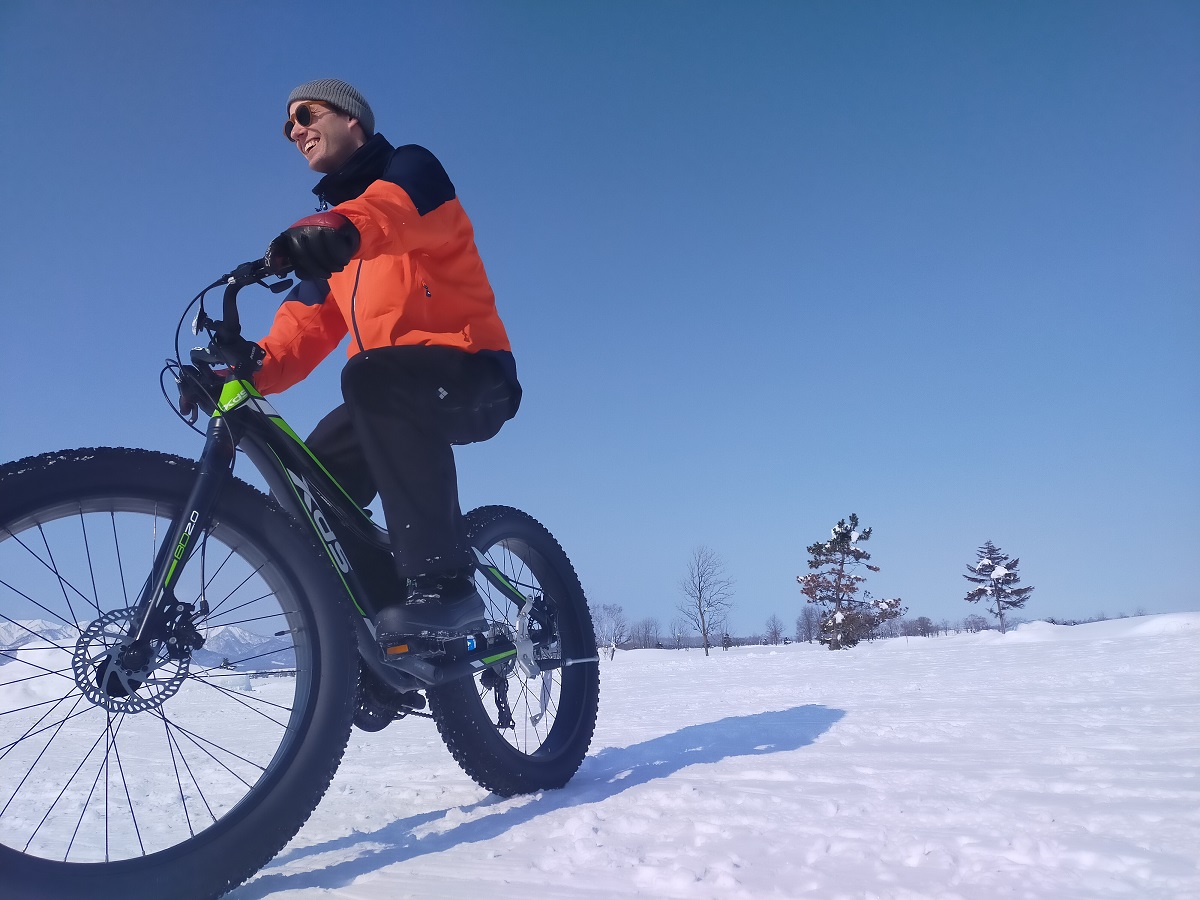 And since we know that outdoor activities work up an appetite, Bibai Snow Land had the great idea of adding to its range of experiences the pleasure of making its own mochitsuki, Japanese rice cakes. In Japan, mochi is an integral part of Japanese culture and has been eaten on New Year's Eve since at least the Heian period (794-1185). At that time, mochi was actually eaten in the hope of obtaining good luck for the coming year. Now the Japanese eat mochi throughout the year. Mochi is so culturally important in Japan that it is said that when the Japanese look at the moon, they see rabbits beating the mochi! Mochi is made from sticky rice called mochigome. The rice is placed in square wooden steaming baskets, stacked on top of each other and placed over a kettle of boiling water. The steamed rice is then placed in a large wooden, stone or concrete mortar. One person swings a wooden mallet to pound the rice while another person turns the rice with each turn of the mallet. This tiring process continues until the mochi is smooth and shiny, and the individual grains of rice are no longer visible. When the rice has reached the right consistency, the mochi is removed from the mortar and placed on a table covered with mochiko, a sweet rice flour, to make the sticky rice easier to handle. The mochi, still warm, smooth, soft and chewy, is ready to be eaten : yummy… yummy ! This cultural and fun experience in the enchanting white landscape is not to be missed! By making your own mochi, you will make it even more tasty and delicious!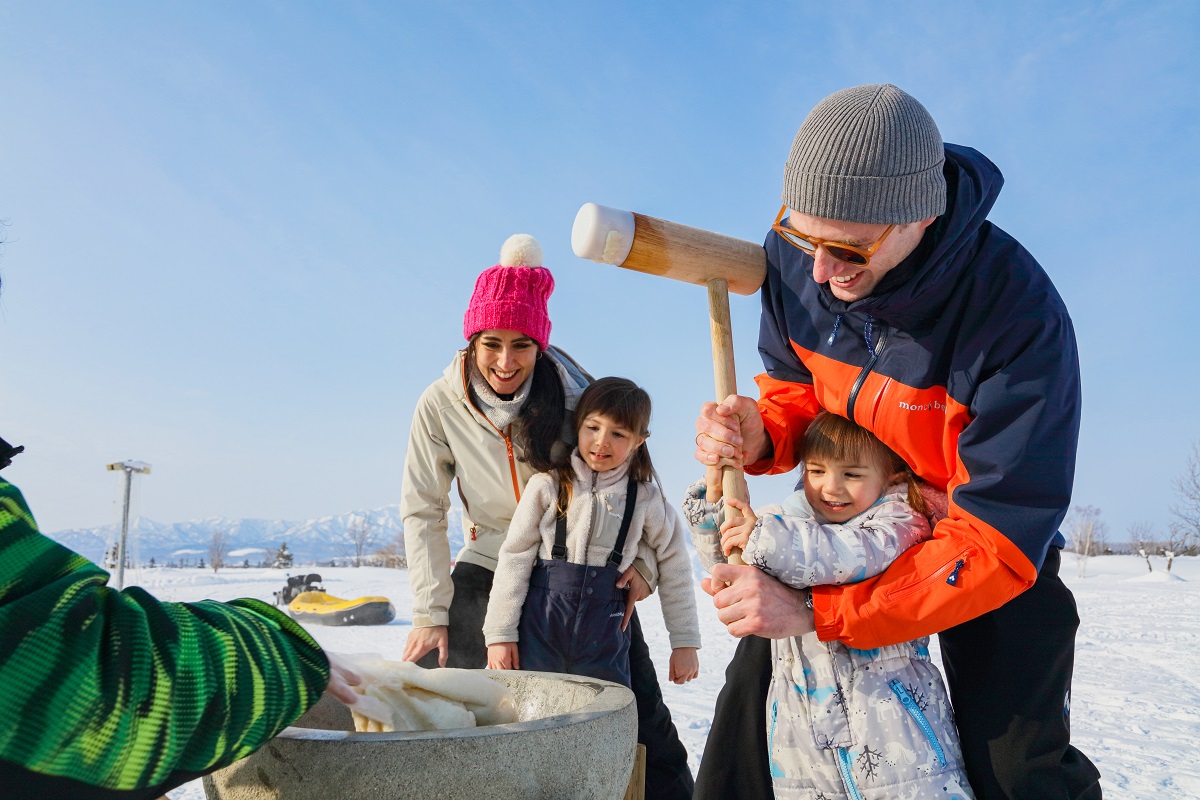 I hope this article has inspired you to discover the beautiful and poetic city of Bibai and to plan your next trip to Hokkaido! Please feel free to contact our team of consultants who will be happy to help you create your travel itinerary to Hokkaido with memorable and authentic experiences. 
If you are interested in our tours, please feel free to send us a message using the contact form. We will be happy to assist you in planning your Hokkaido trip.