Have you heard the name of Otaru?
 Otaru is a port city located in the northern part of Japan's Hokkaido Island. It is located on the western coast of Hokkaido, facing the Sea of Japan. One of the most iconic features of Otaru is its canal district. The Otaru Canal, lined with historic stone warehouses, creates a romantic and nostalgic atmosphere. During the winter months, Otaru is blessed with heavy snowfall and the canal is beautifully illuminated, creating a stunning scene. The unique blend of history, picturesque landscapes, and its good accessibility from Sapporo make it a popular destination for both domestic and international travelers.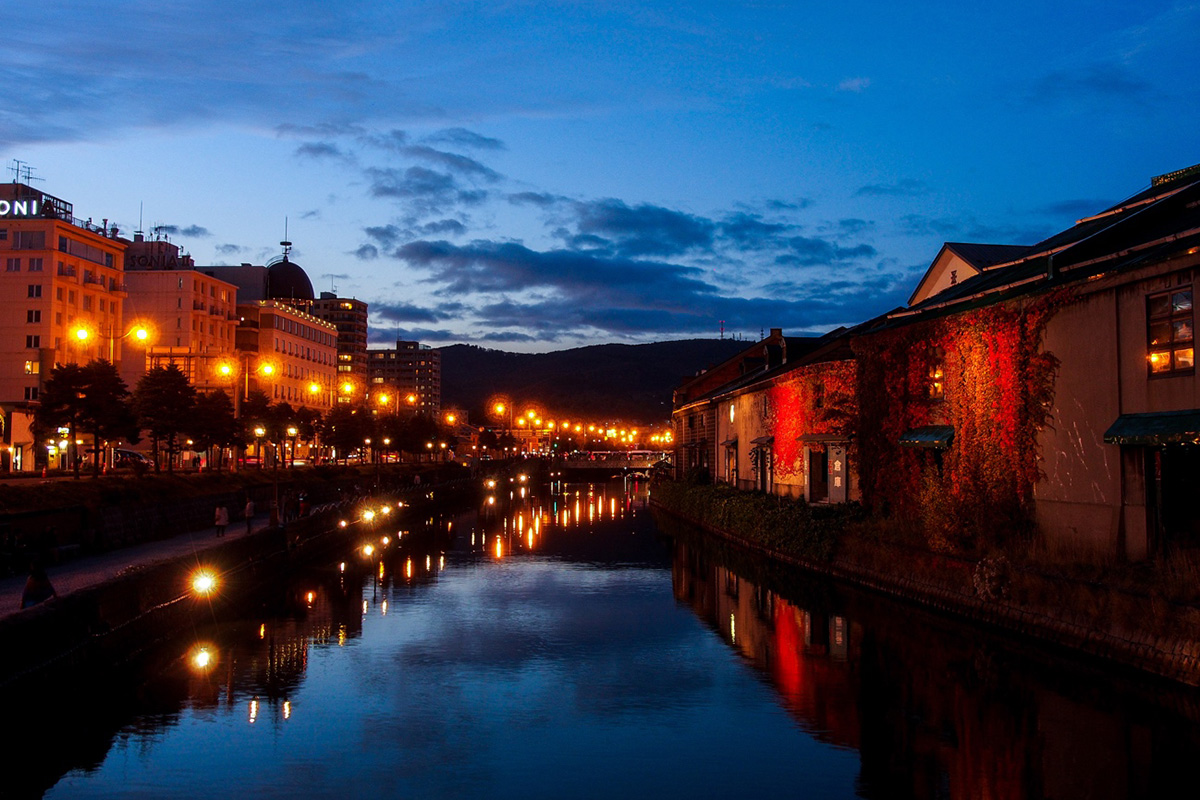 Speaking of new experiences, allow me to briefly introduce myself. I'm Keiko, a local tour guide. I was originally born and raised in Otaru, and after spending a lot of time away from here, I returned to Otaru eight years ago. I have lived in many places, including Tokyo, Portland in the United States, Sapporo and Obihiro in Hokkaido, and have had the privilege of immersing myself in diverse cultures and capturing their essence through words and images. Yet, Otaru holds a special place in my heart. Just as its charms captured my heart, I am driven to convey the unique magic of this place to others.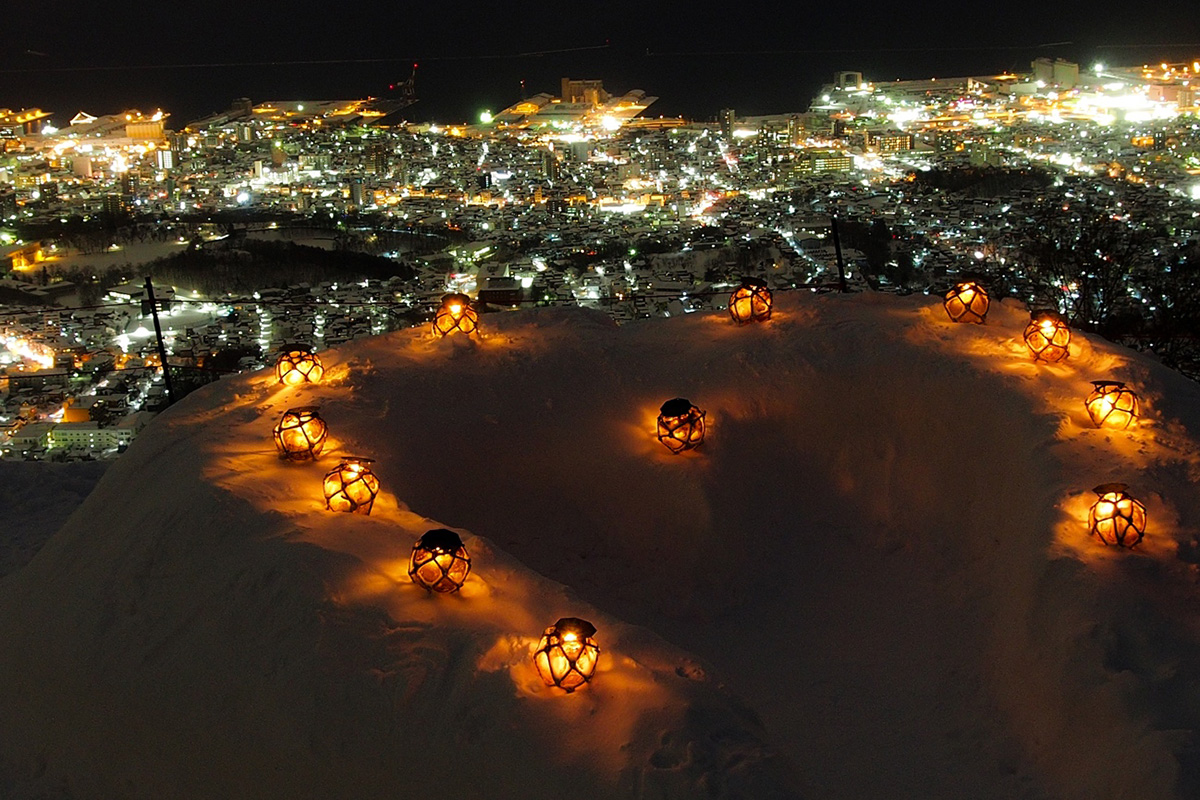 Why Otaru's Sake?: A Taste of History and Culture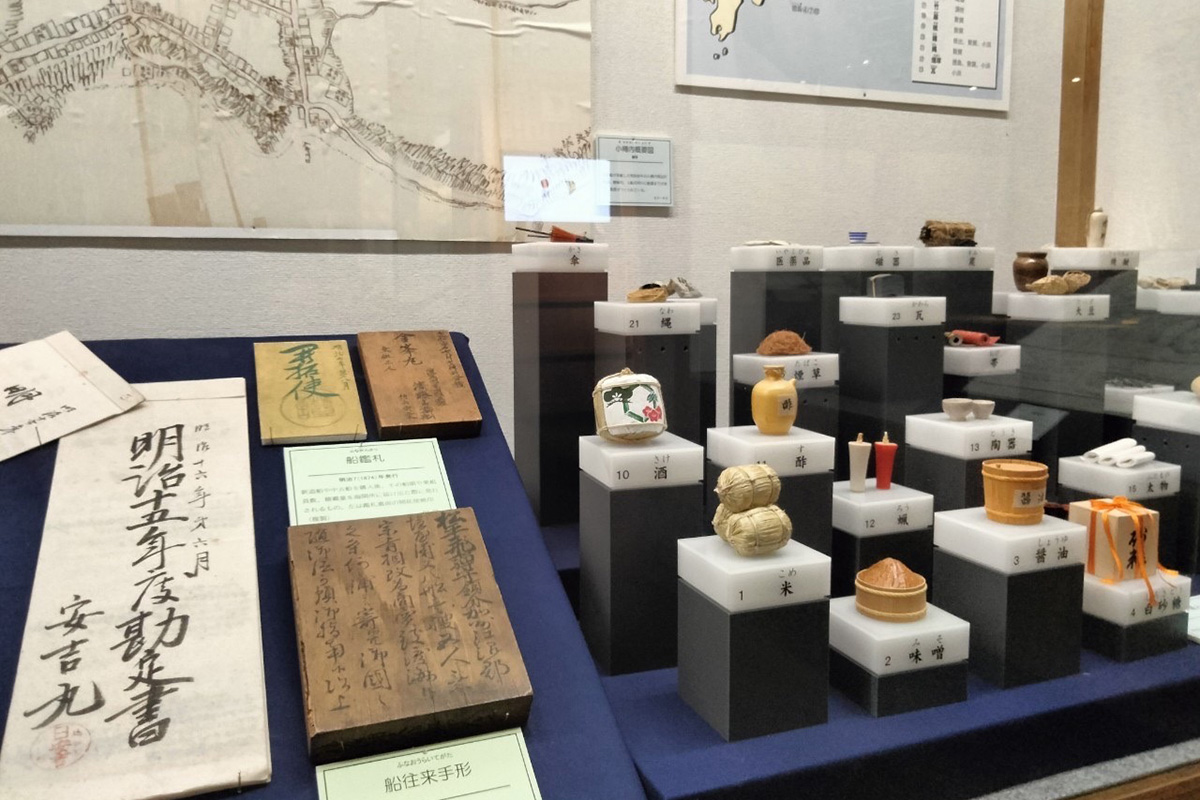 Otaru has a fascinating history as a prominent port city during the late 19th and early 20th centuries. It served as a vital trading and fishing hub, attracting immigrants from various regions of Japan.
  Otaru was once known as the largest sake production area in Hokkaido, with numerous sake brewers. The reason for this was that one of the main products of the merchant ships coming from Honshu (本州, the Japanese mainland) was rice, which was unloaded in Otaru as one of their ports of call.
 Although Hokkaido can boast of being one of the largest rice producers in Japan as of this moment, this is a story from a time when rice cultivation was challenging in Hokkaido. During a time when rice, the main ingredient of sake, couldn't be produced in Hokkaido, Otaru played a great role as an area importing rice from Honshu. In addition to that, Otaru's advantage of having an extensive commercial area, including accessibility to Sapporo via railways, outweighed that of other port cities in Hokkaido.
 Until the late 18th century, sake was sourced from outside of Hokkaido, positioning it as a luxury item for the people of Hokkaido. However, later on, it was discovered that Hokkaido was actually suitable for sake production, due to the following reasons:
・The cool climate throughout the year
・The availability of abundant, good-quality water
・The presence of rice
 Thus, Otaru was chosen, and this led to a thriving sake production industry in Hokkaido.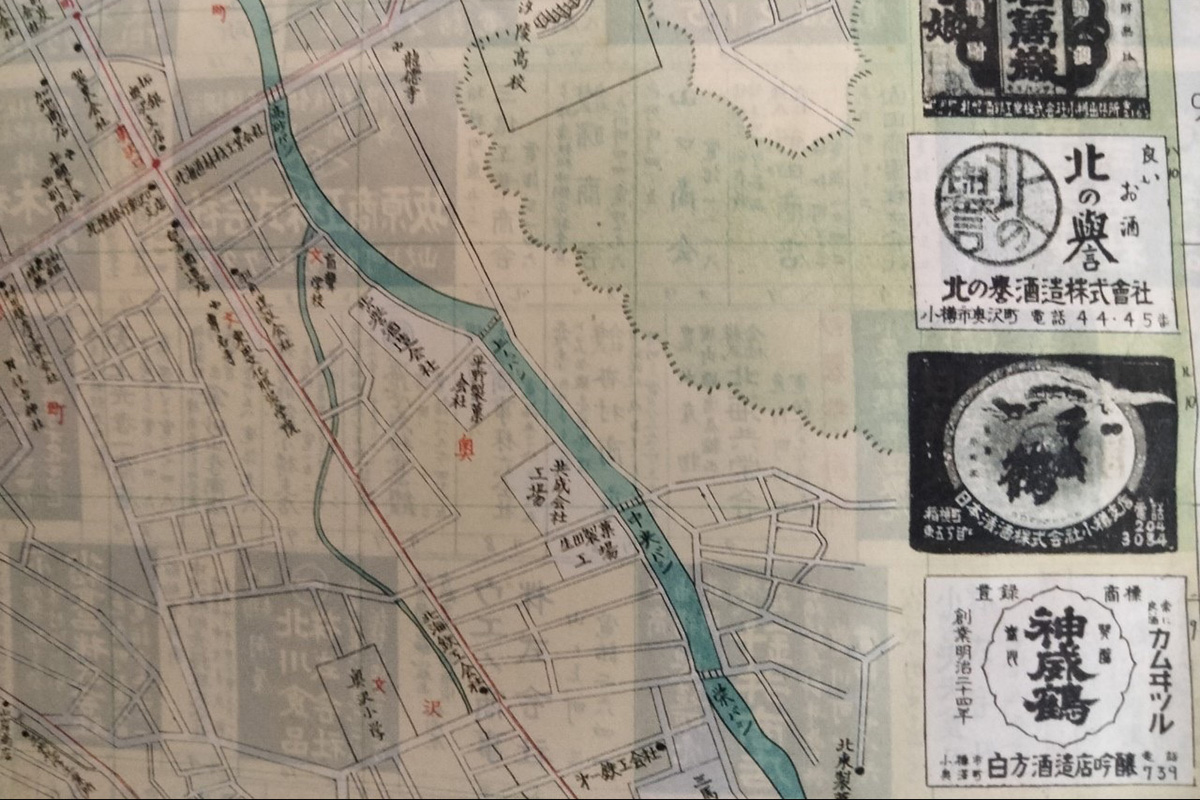 Unveiling Otaru's Sake Scene: From Brews to Bars
 During its peak, there used to be over 50 sake brewers and dealers in Otaru. Many sake breweries were lined up along the Katsunai River (勝納川), which flows through the center of the city.
 When I was a child, I remember going out with my family to the festivals held at some of these breweries along the riverbank to mark the beginning of sake brewing during the fresh rice harvest season in autumn. There, they would perform sake-brewing songs and traditional rituals, creating a lively and festive atmosphere.
 In recent years, due to changes in distribution methods, a decreasing demand in sake among the younger generation, and the diversification of consumer needs, many sake breweries have been forced to close one after another. In the midst of such circumstances, the only brewery that remains in Otaru is Tanaka Sake Brewery.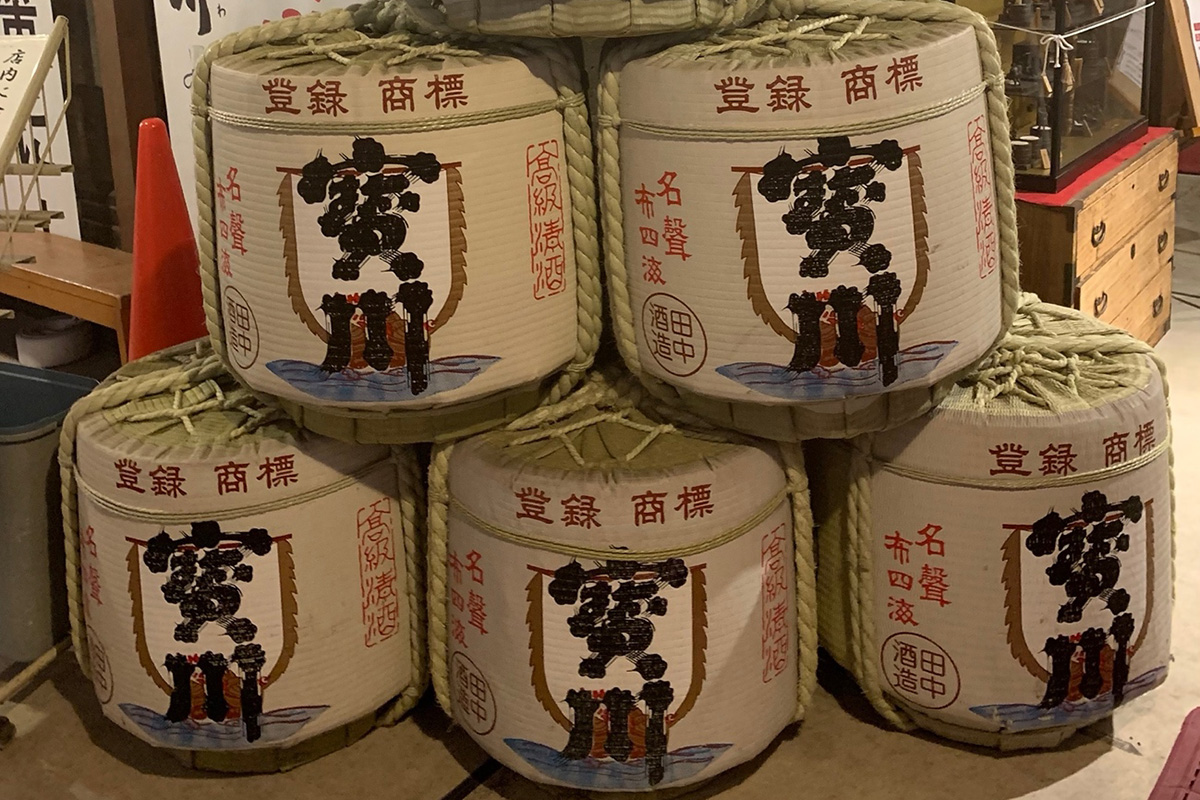 Founded in 1899, Tanaka Sake Brewery has continued its legacy for more than 120 years. It has two establishments in the city; the main store and the Kikkogura (亀甲蔵), both cherished by the locals over the years.
 The main store, a two-story wooden building erected in 1927, has been designated as a historical building by the city of Otaru. Inside, carefully restored to its old appearance, you can enjoy the atmosphere of an old-style sake brewery with vintage signs and ledgers on display.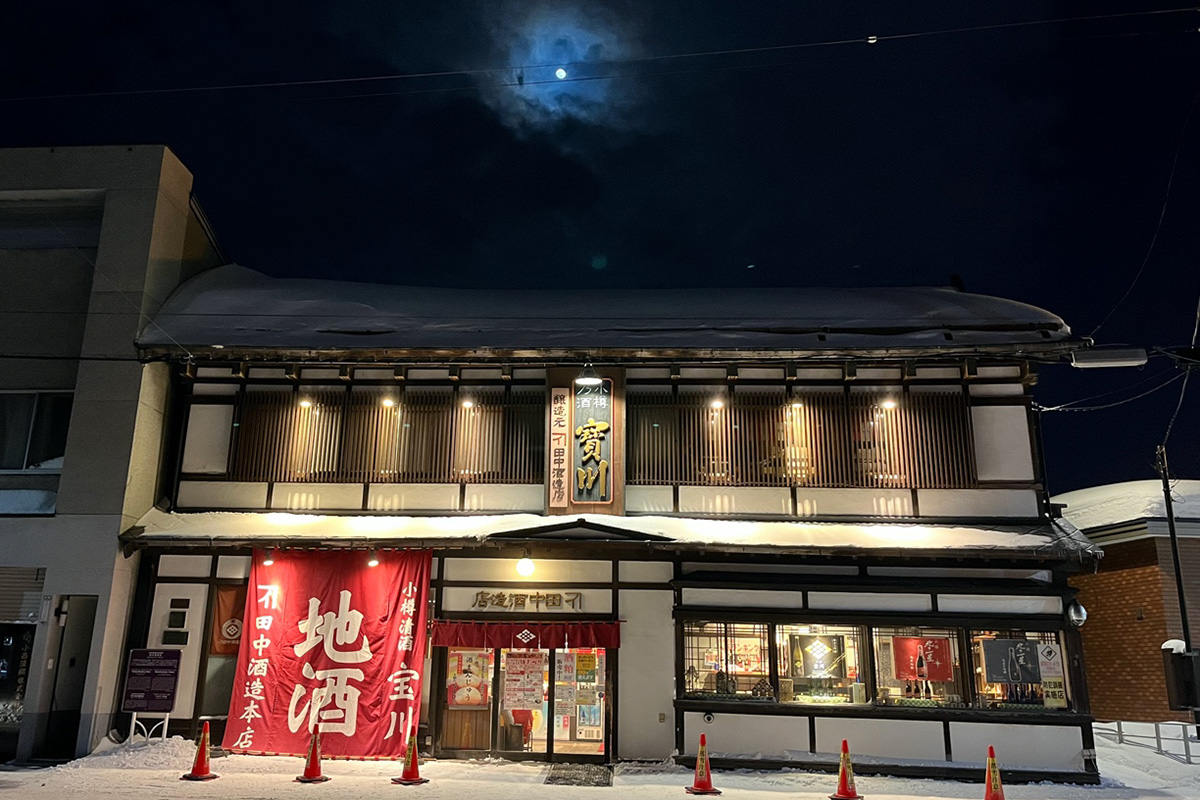 Kikkogura is a part of the former Okazaki Warehouse complex, consisting of three buildings constructed in 1905, which has been designated as a historical building by the city of Otaru as well. The Okazaki family is known as one of the most successful merchant families in Otaru.
 In this warehouse, sake production is carried out throughout the year, allowing for brewery tours at any time. This place is always a popular place on my tours!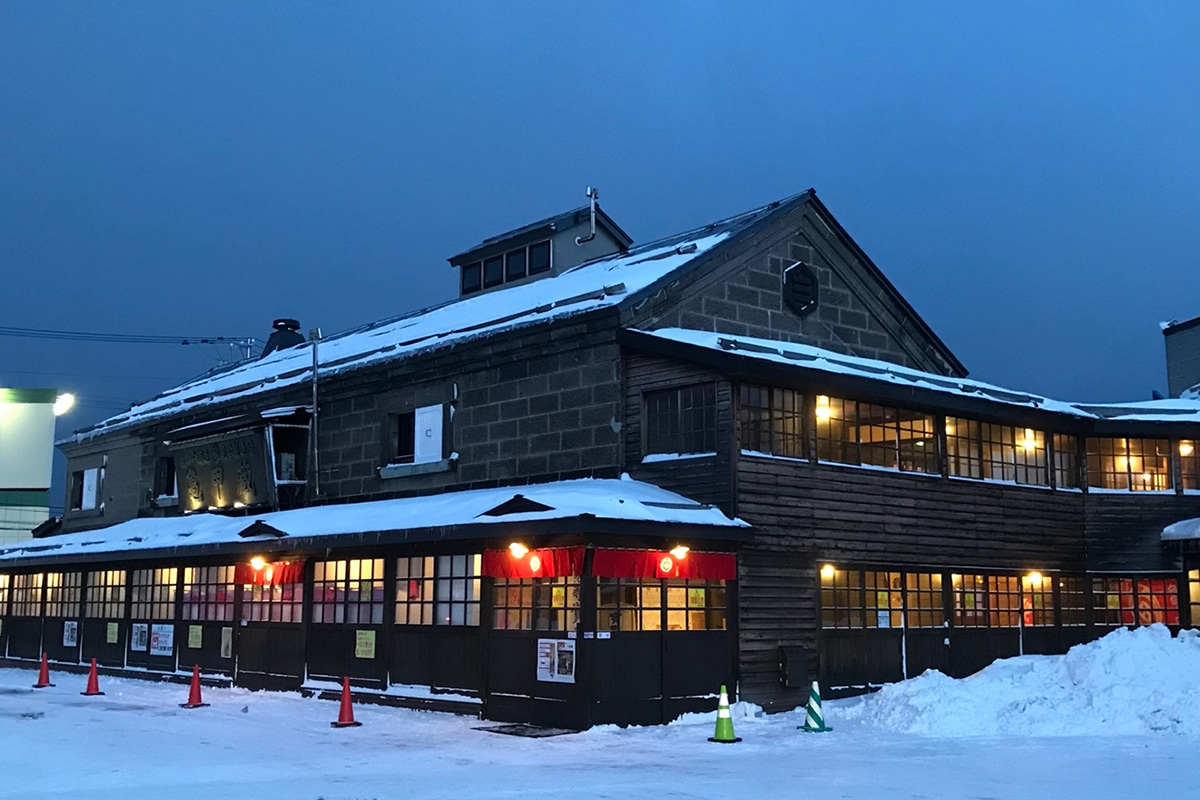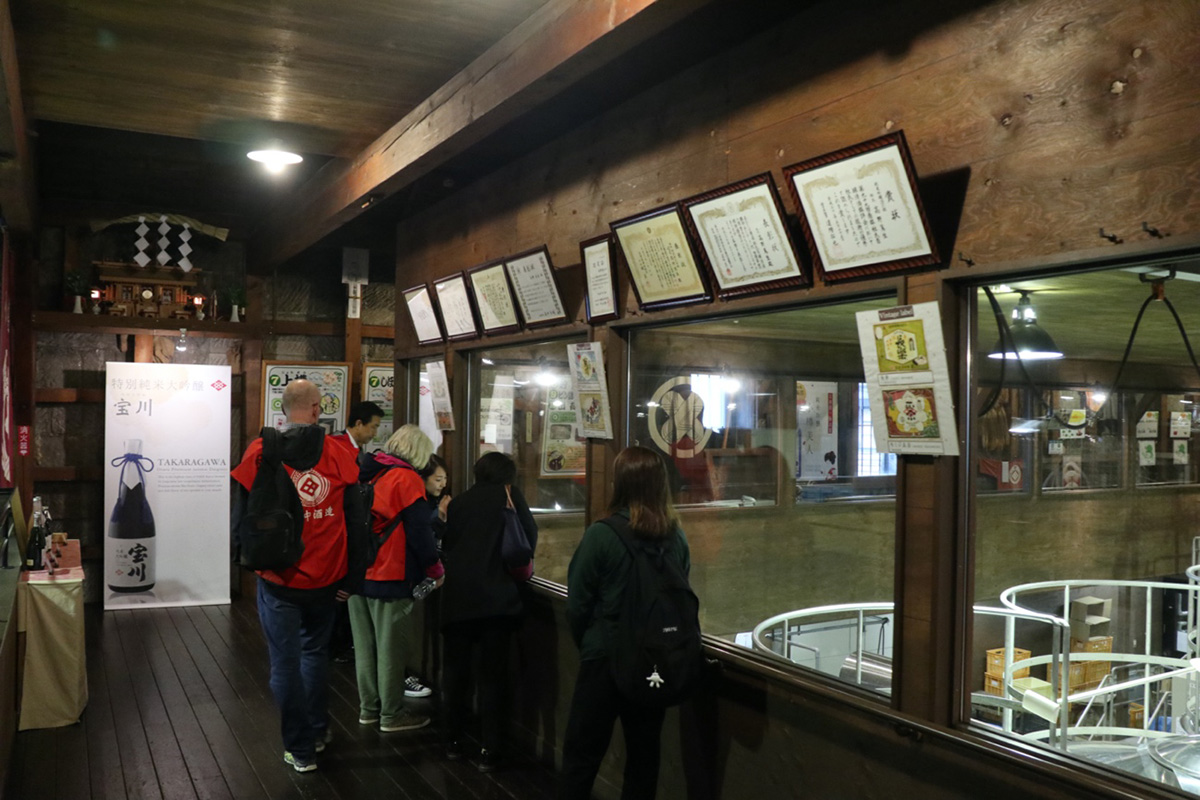 Their sake brewing has three distinctive features.
 First, taking advantage of the cool climate of Hokkaido, they engage in four-season brewing, a rare practice nationwide. While winter brewing is common in the sake-making process, they brew throughout the year. It means, even during the summer season, people can enjoy freshly pressed unpasteurized sake straight from the press!
 Second, rice, the main ingredient of their sake, is 100% produced in Hokkaido. And they draw water from the snowmelt of Mt. Tengu (天狗山) in Otaru, which has been filtered through the ground for many years, from a depth of 70 meters. This water, which is abundant in minerals, is used as their brewing water.
 Third, they produce only junmai-shu (純米酒). Junmai-shu is pure rice sake made with only rice, water, yeast and koji. People can enjoy the rich taste of rice and concentrate on its unique characteristic flavor!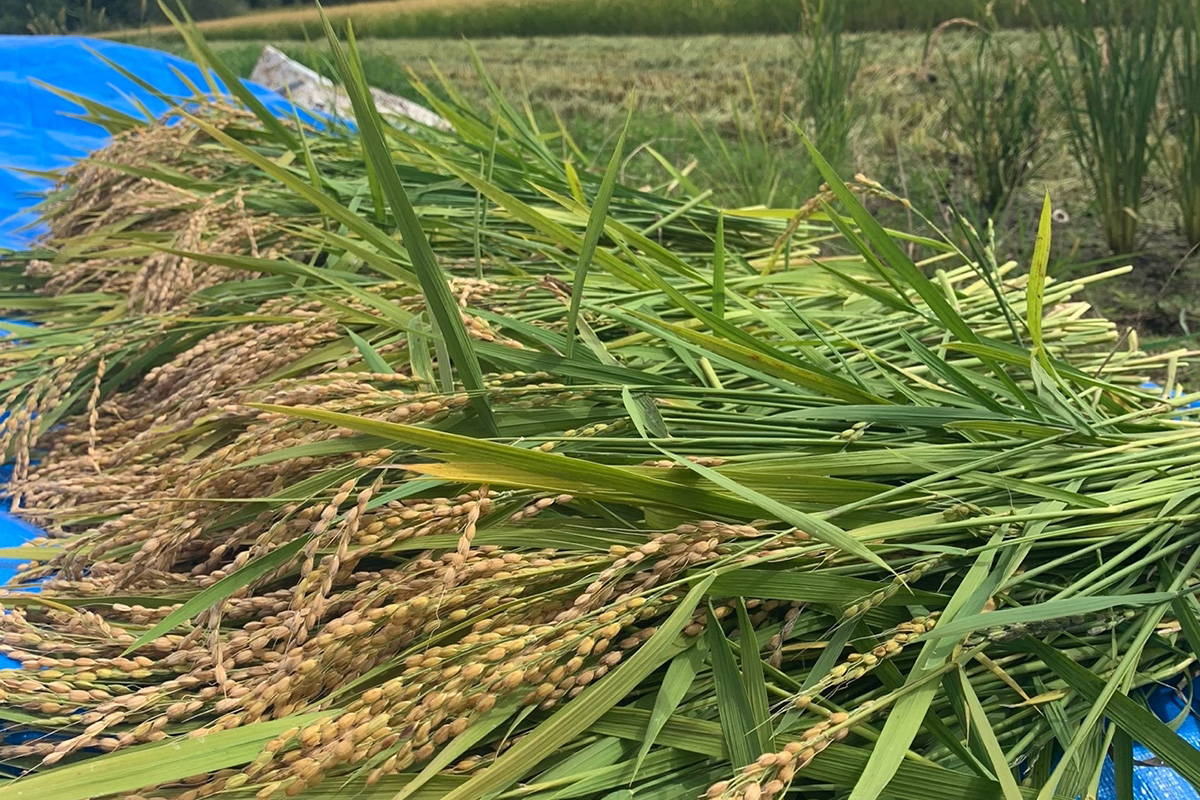 Moreover, all of their sakes are only available for sale within Otaru. Seasonal limited editions and freshly pressed junmai-nama-genshu (純米しぼりたて生原酒) directly from the brewery are highly popular.
 My recommendation is "Junmai Daiginjo -Takaragawa (純米大吟醸酒 宝川)." It features a sweet, fruity aroma. You will find an elegant and deep flavor in it!
 Both of the stores maintain a nostalgic ambiance and offer a selection of 10 to 15 different tasting options at all times. The staff are friendly and provide detailed explanations.
 In Otaru, there are more places to enjoy sake than just breweries. On the second floor of the local liquor store Sakasho Takano (酒商たかの), there is a spot that resembles a secret hideout beloved by the locals, where you can enjoy exquisite sake from various regions across Japan. Ishikawa Genzo Shoten is a standing bar, said to be one of the oldest liquor stores in Otaru though it was regretfully closed down, has reopened as a standing bar in 2022. You can easily stop by and savor Japanese sake for even just a single drink, and it's cherished by those who enjoy conversing with the English-proficient owner about Otaru's history. I would love for you to stay in Otaru and enjoy the evening hours, taking advantage of these options to relish the night.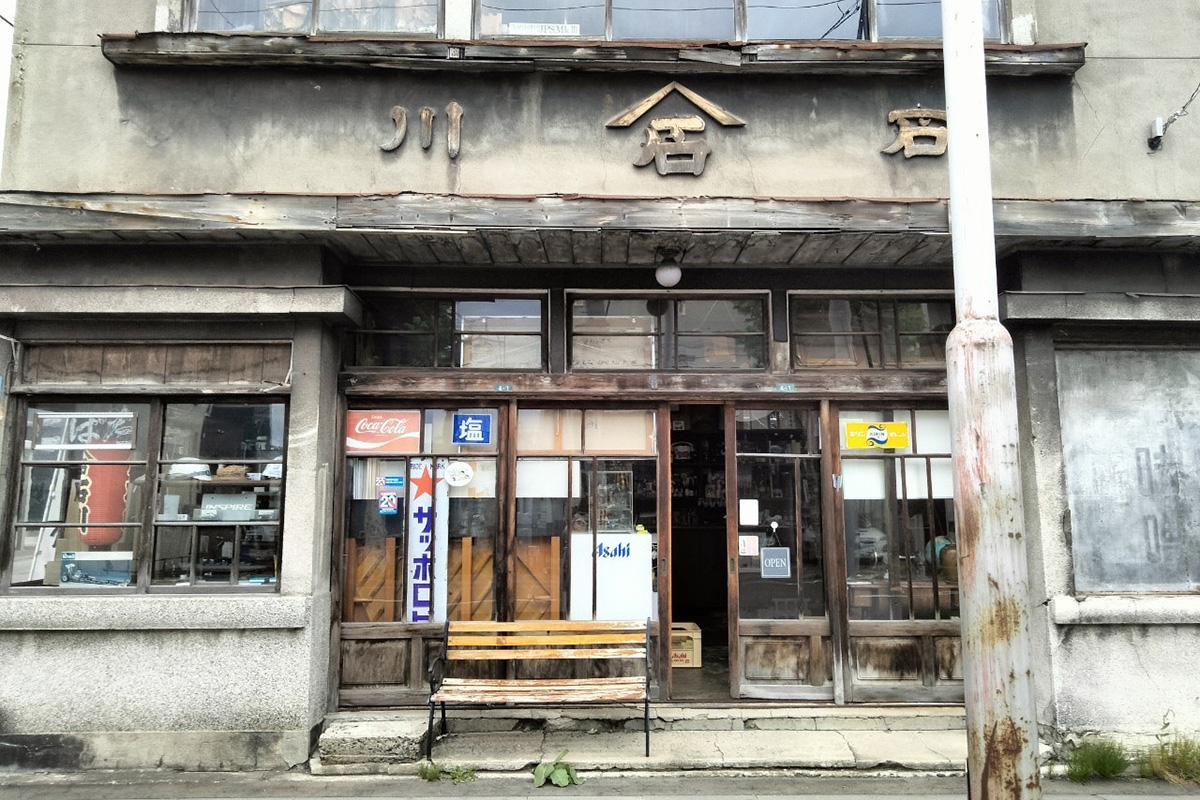 Elevating Grapes: Hokkaido's Ascent in Winemaking
 Hokkaido's wine production contributes to 18.5% of the national total, positioning it as the third-largest wine-producing region in Japan, following Yamanashi and Nagano. This area has been gaining increasing attention both domestically and internationally, with one of the long-established Burgundy wineries also expanding its presence. Currently, there are over 50 active wineries in Hokkaido, each exuding a diverse charm.
 Hokkaido's land area is approximately 83,450㎢, roughly 40 times that of Tokyo and comparable to the size of Austria. Many regions in Hokkaido receive a significant amount of snow during winter, but due to the absence of a rainy season and limited impact from typhoons, the summer rainfall is relatively low.
 Renowned white wine regions like Champagne in northeastern France and Alsace, and Germany's Rheingau, are situated around the 49th parallel north. Hokkaido, on the other hand, lies between the 42nd and 45th parallels north. While coping with the challenges of winter cold and snow accumulation, Hokkaido's low humidity and minimal rain during the grape ripening period make it a suitable climate for cultivating European grape varieties. In recent years, the cultivation area even for red wine varieties like Pinot Noir has also been increasing.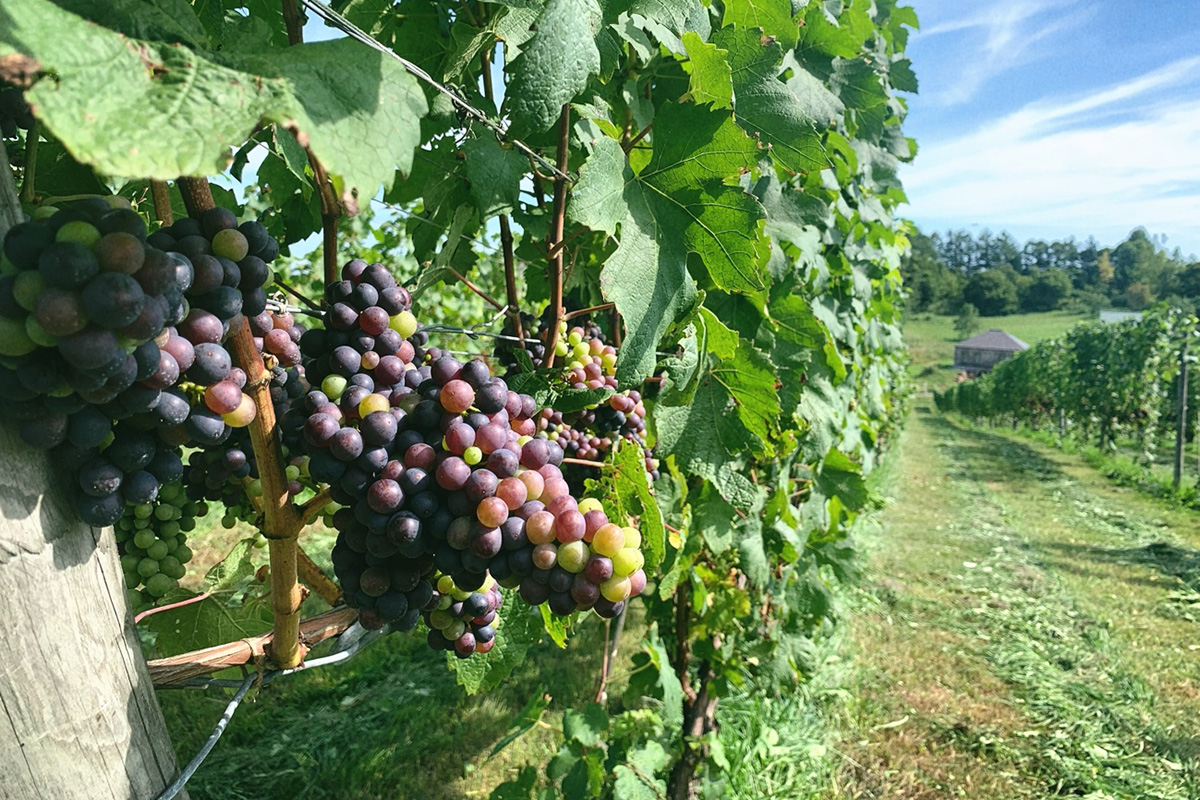 Otaru's Enchanting Wine World
 Otaru, known as one of the foremost sake producing areas, is also notable for hosting the largest winery in Hokkaido, named Hokkaido Wine.
 The area receives an average snowfall of about 150 cm during the winter. However, with minimal impact from the rainy season and typhoons, and a significant temperature difference between day and night due to low humidity in the summer, splendid wines are crafted, capitalizing on its cool climate.
 Hokkaido Wine was the first in Hokkaido to successfully cultivate German grape varieties. This winery began planting wine grapes in 1972 and became established in 1974. The first vintage wine was made in 1979. Hokkaido Wine boasts three extensive vineyards and contracts with over 200 grape growers. Among the various wines produced at the company's headquarters and winery, the "Otaru series" is widely embraced by the people of Hokkaido. It's so well-known that some locals even refer to the company as "Otaru Wine."
 The "Otaru series" utilizes table grapes such as Niagara grown in Hokkaido, resulting in high-quality wines with a fruity character. By capturing the familiar scent and flavor of Japanese grapes that people are accustomed to, this series has gained popularity not only among wine enthusiasts but also among those looking for an easy and enjoyable wine experience.
 Their flagship wine is the "Tsurunuma series." This series is made from their own vineyard's late harvest grapes. The grapes are checked each time for quality and are harvested by hand. If the grapes and the wine do not reach the exacting quality required, they don't produce this series. Especially, "Tsurunuma Gewurztraminer" stands out. It has won awards at renowned national competitions several times.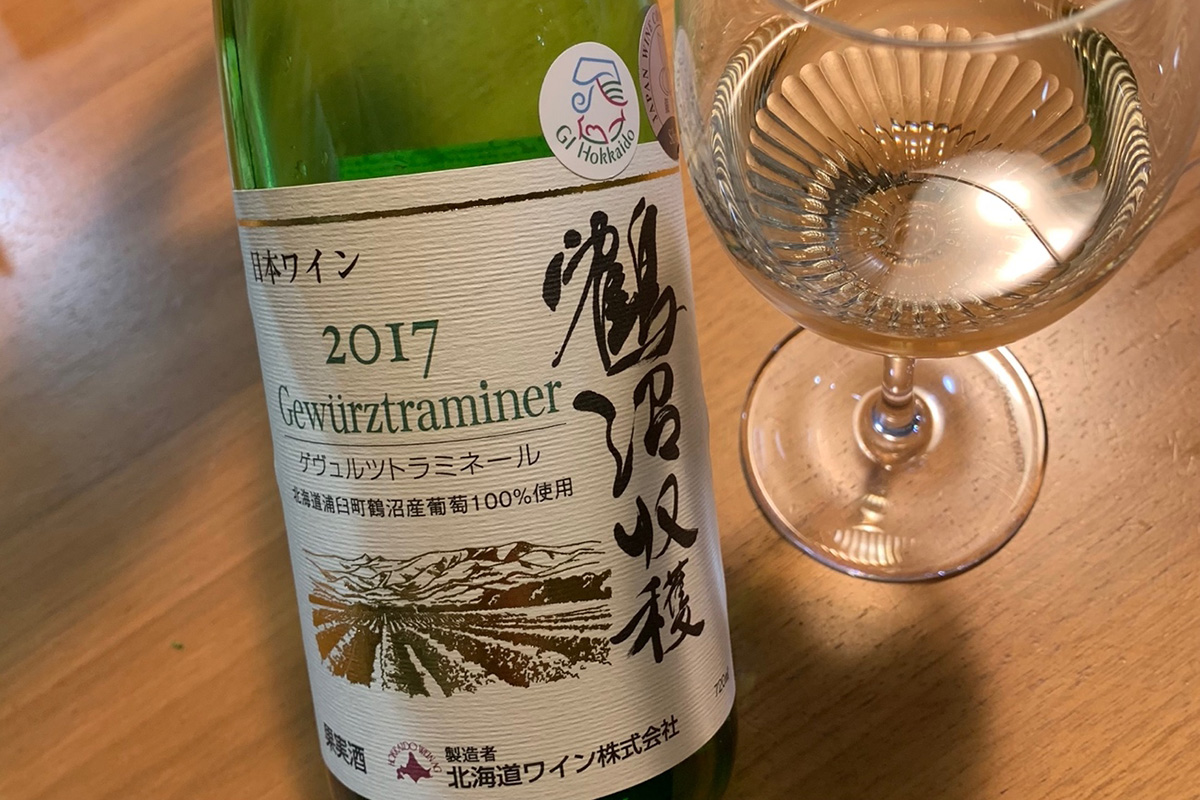 At the hillside Hokkaido Wine main retail store, you can freely explore the wine gallery and shopping without a reservation. Additionally, you can indulge in tasting sessions that offer a stunning view of the Sea of Japan. For those seeking a more immersive experience, the Premium Winery Tour is available by reservation. This tour is a popular attraction, providing a comprehensive understanding of wine and winemaking in Hokkaido.
 Annually, on the second Sunday of September, a wine festival is hosted, showcasing an array of wines and local craft beers that can be relished at special prices. If you happen to visit during the summer season, I highly recommend treating yourself to the delightful Niagara soft-serve ice cream they offer!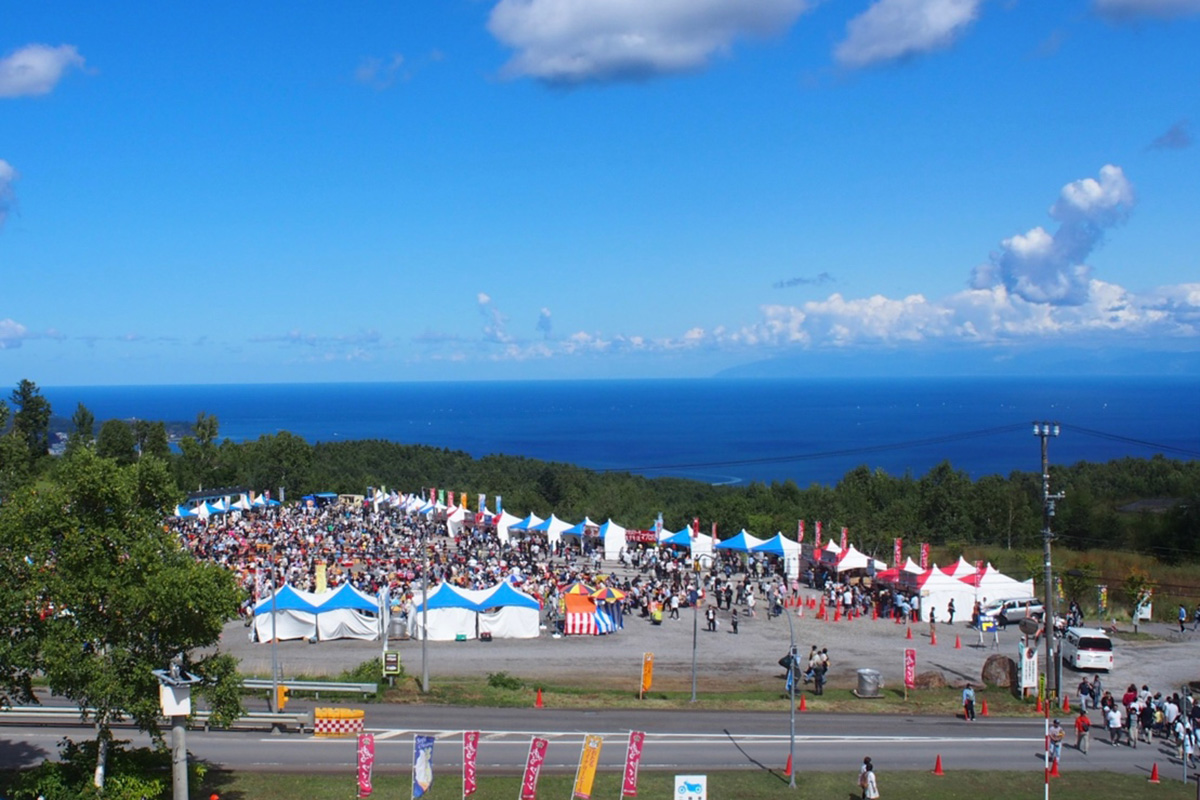 There is another delightful winery in downtown. Established in 2015 by renovating a 100-year-old stone warehouse near Otaru Station, Osa Winery is managed by a couple who are certified sommeliers. With care and meticulous attention, they handle everything from cultivation and brewing to design and sales, producing around 10,000 bottles annually. They utilize grapes from their own orchards near Otaru and contracted farms, focusing on producing wines that complement meals, particularly white wines.
 Among them, "tabi" is a white wine made exclusively from Tabiji, a rare wild variety of grapes  cultivated in the vicinity of Otaru. These grapes feature a beautiful red-purple striped pattern and are known for their refreshing aroma and acidity. This unique variety is only cultivated in limited regions in Hokkaido. The wine was crafted with the aim of complementing Otaru's sushi.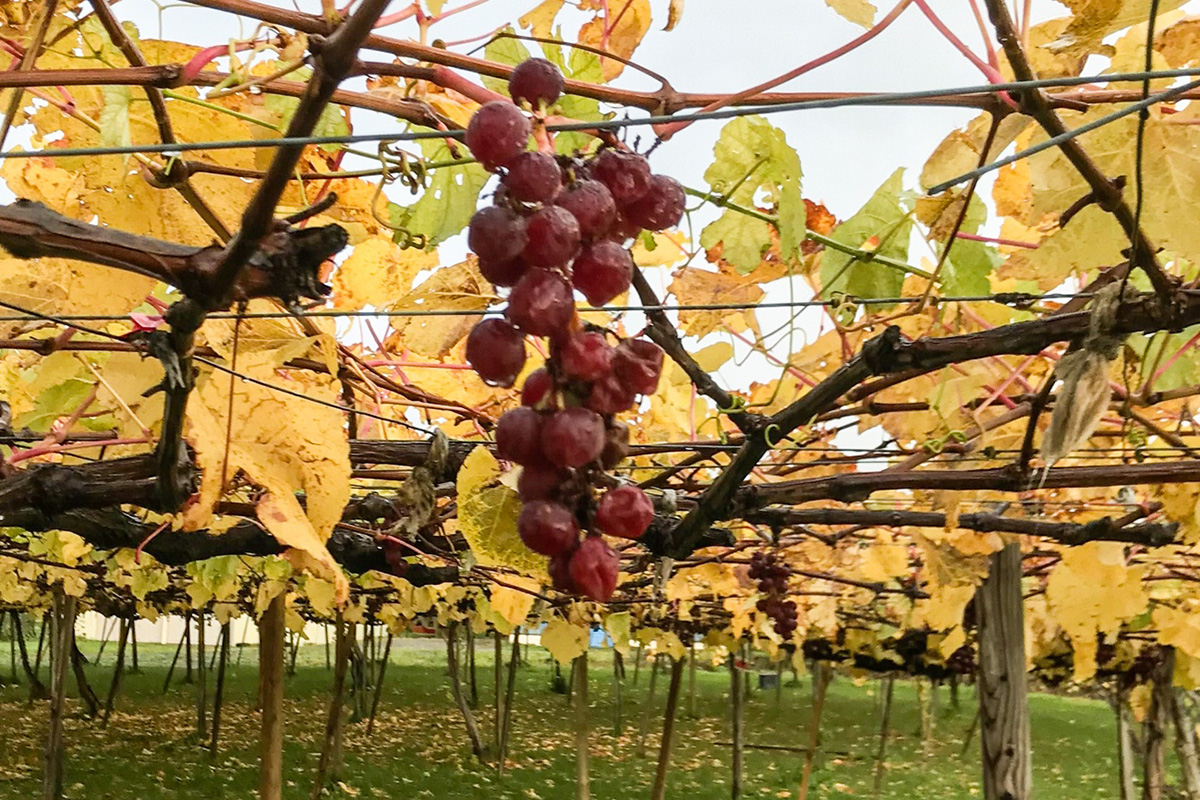 Except during busy harvest periods, the shop and tasting bar within the winery are open every Saturday, providing an opportunity to explore their offerings. Located conveniently in the downtown area with easy access from Otaru Station, the winery boasts a stylish ambience.
 Osa Winery hosts a variety of events enjoyed with the local community, creating new opportunities for wine appreciation. Events include flower arrangement workshops using grape buds and vines, music events, tasting experiences, and even gatherings on the Yakatabune (屋形船, houseboat), where participants can savor their wine while taking in the streetscapes of Otaru.
 I took part in an online event during the COVID-19 pandemic where I could enjoy local restaurant dishes and Osa Winery's wine along with other online participants. We were able to refresh our mood in a new way while staying at home.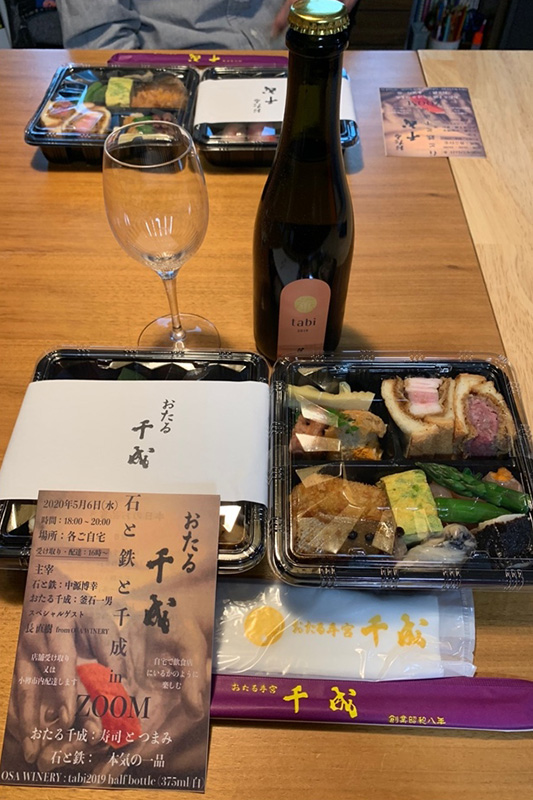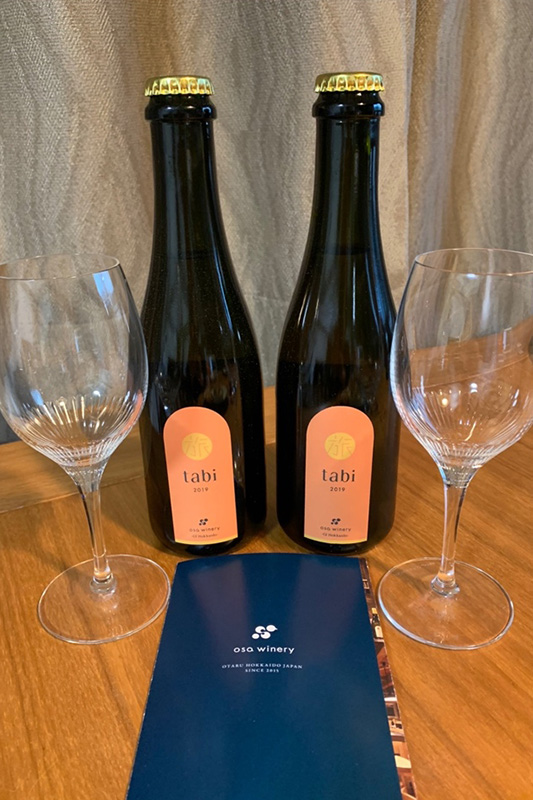 Furthermore, in Otaru, neighboring areas like Yoichi and Niki have gained worldwide fame as wine towns. There are numerous dining establishments and bars that offer wines from these regions as well, where you can indulge in delicious meals. For example, Otaru Bine is housed in a stylish café within a historically significant stone building. It boasts an ideal location, just a 3-minute stroll from Otaru Canal. Here, you can savor thoughtfully selected wines produced in Hokkaido, complemented by a variety of dishes crafted from locally sourced, seasonal ingredients. The café also features a wine shop, offering an extensive collection of over 100 locally produced wines, including a range of Hokkaido wine products.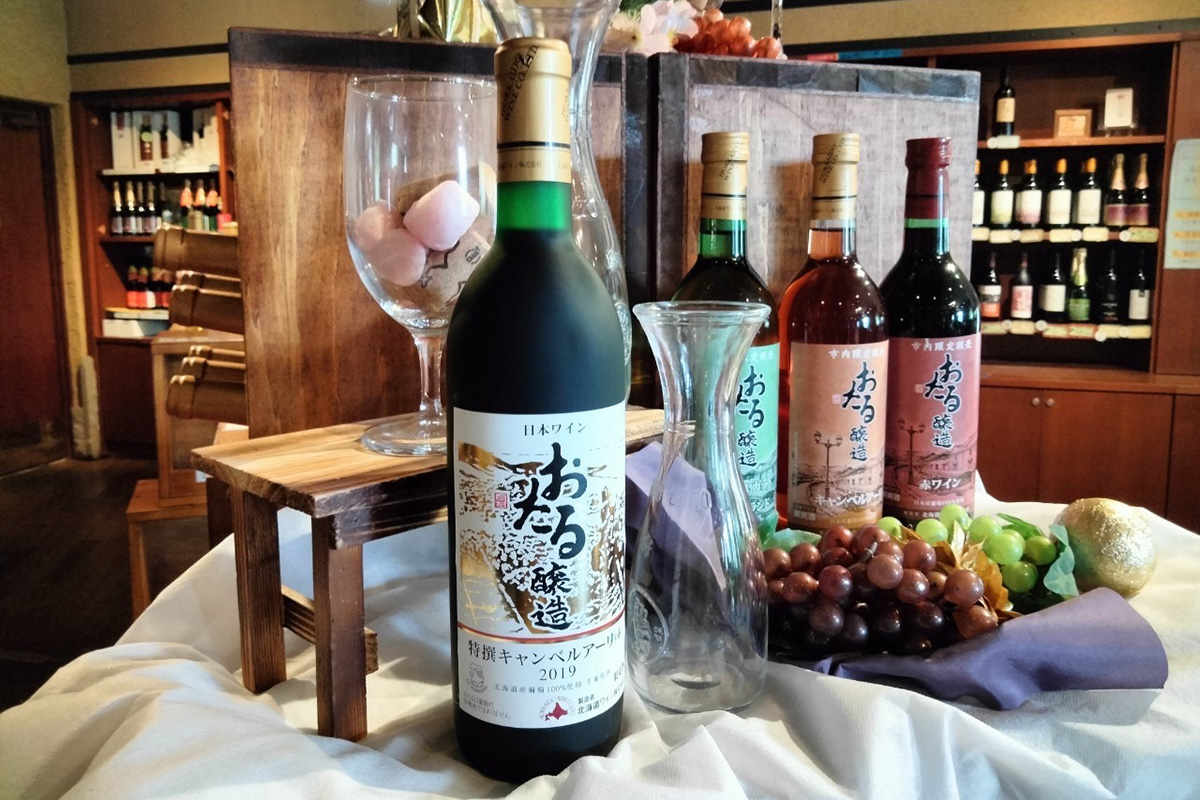 Recently, there has been a rise in intriguing shops that handle wines imported from various parts of the world. There's Taru Lab (樽ラボ), a wine cellar and cafe created from an old storehouse that now offers carefully selected craft wines imported directly from Sardinia in Italy. And there's MYRIAD, a shop dealing with wines imported directly from carefully chosen Australian wineries, offering wines that are not available elsewhere in Japan. These shops, along with others dealing in rare wines from around the world, continue to open their doors, ensuring that there's never a shortage of options to explore!
Beyond Sake and Wine: Otaru's Hidden Beer Scene
 Let's not forget about the vibrant craft beer scene in Otaru! As we explore the city's culinary delights, it's essential to highlight the exceptional craft beer offerings that have become a part of the local culture.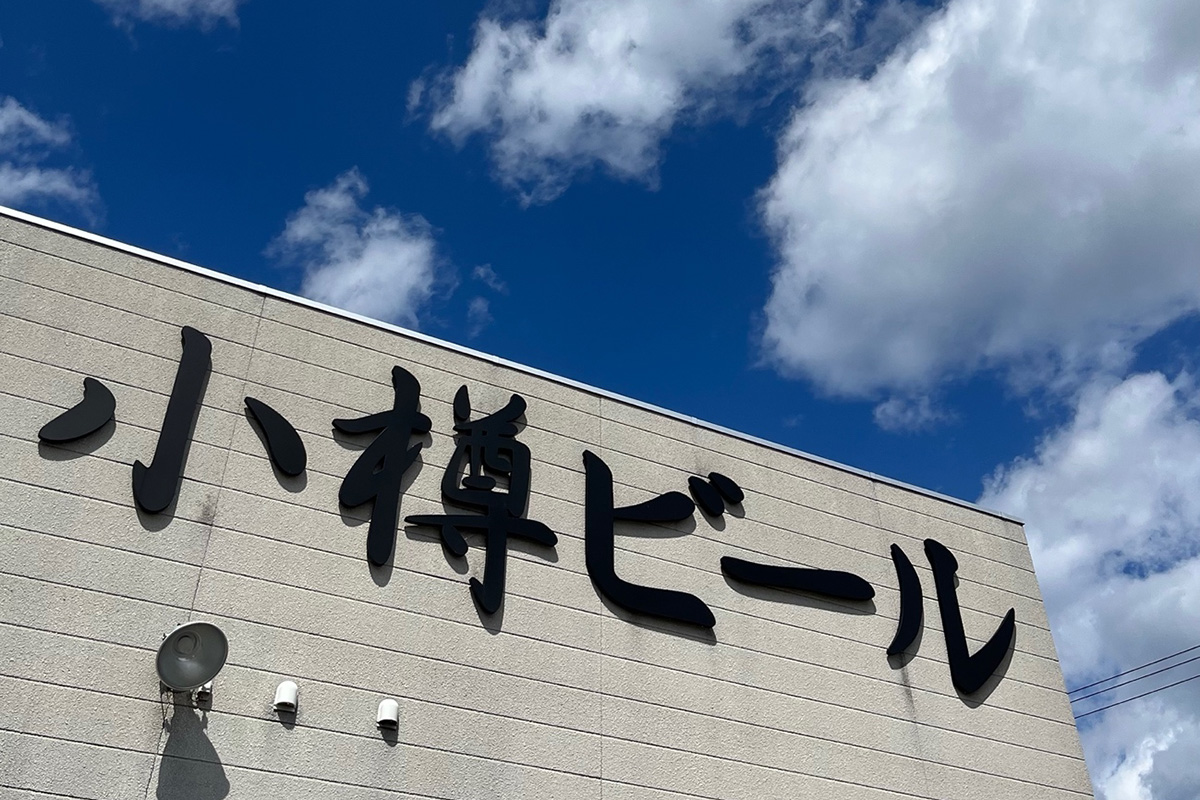 The origins of craft beer in Japan can be traced back to April 1994, when the liquor tax law was amended, allowing beer production in small-scale breweries.
 The history of Otaru Beer (小樽ビール), the oldest craft beer brewery in Otaru, began in 1995 in a stone warehouse alongside Otaru Canal. With a mission to establish the culture of traditional German beer in Japan, Otaru Beer adheres to the principles set forth in the Reinheitsgebot, a beer purity law proclaimed in 16th-century Germany, about 500 years ago. Following these principles, they create beer using only water, malt, hops, and yeast, without any unnecessary additives, resulting in a pure and unadulterated flavor. Their beer is 100% additive-free, and free from ingredients like corn starch and preservatives.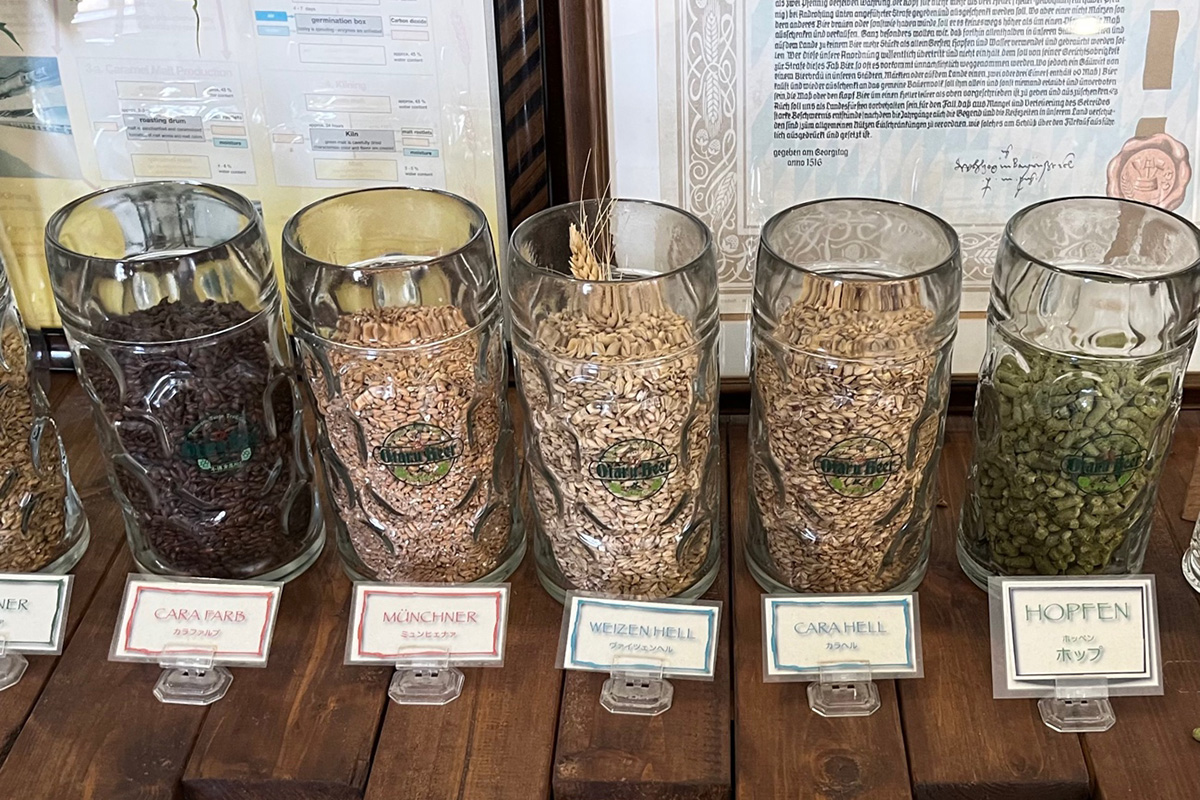 It's a lesser-known fact even among locals, but Otaru Beer has a sales area limited to within 100 kilometers from Otaru. This is due to the inclusion of yeast cells in their beer, and to preserve the live yeast, transportation within this radius is essential. Because fermentation continues slowly in the bottle, the beer has a shorter shelf life compared to other normal canned beers, requiring refrigeration. This unique feature results in a taste that can only be savored here!
 Currently, at Otaru Beer – Warehouse No.1 Brewery, you can enjoy a free brewery tour and savor beer with delicious dishes made with locally sourced ingredients. Moreover, Thursdays and Saturdays are "Prost!" ("cheers!" in German) days. For three hours at a charge of ¥2,200 (tax included), you can enjoy all-you-can-drink beer, creating a lively atmosphere.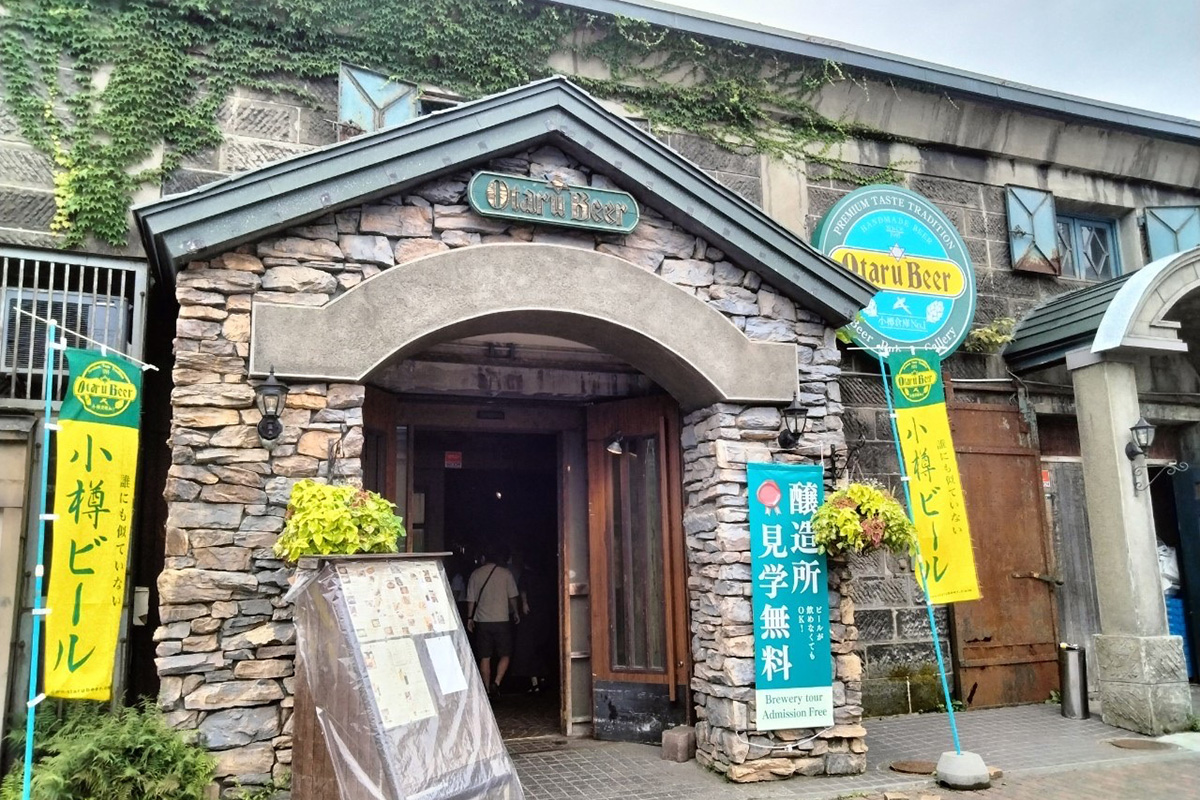 Situated 30 minutes away from Sapporo via highway, Otaru Beer Zenibako Brewery, established in 1999, provides guided factory tours available by reservation and for a fee. With engaging and humorous insights from the staff, you'll have the chance to savor the unique experience of tasting "young beer (若ビール)," produced after primary fermentation. The 40-minute brewery tour breezes by in no time. Following the tour, you can indulge in the pleasure of enjoying their exquisite range of beers!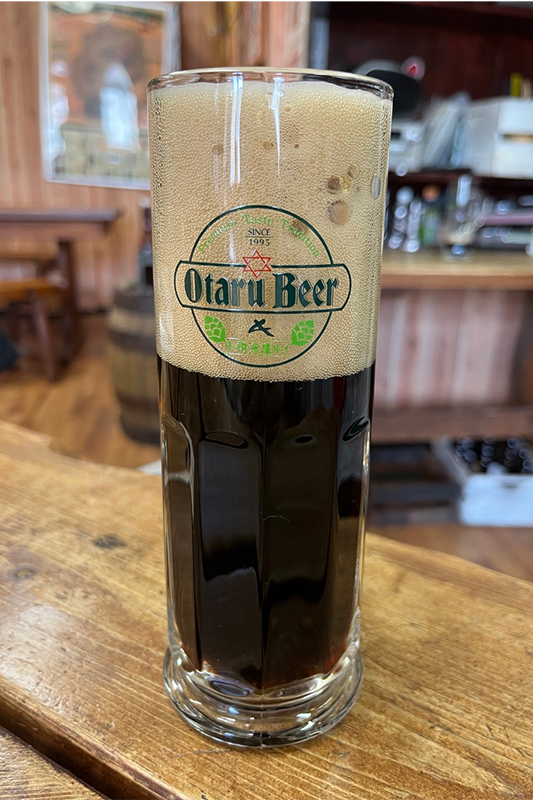 During weekends, a variety of events such as festivals, beer picnics, and Saturday markets take place, adding to the local affection for the brewery. It's a recommended spot where you can enjoy precious and delicious beer tastings with delicious foods, all while getting an up-close look at the traditional beer-making process!
 Next, I would like to introduce Otaru Winery Beer (おたるワイナリービール), which began brewing in the city in 1997. As mentioned earlier, it is a beer factory managed by the previously introduced Hokkaido Winery. Its standout feature is the utilization of wine-making techniques. This brewery produces very rare craft beers that are hard to find in the city. They use natural spring water drawn from 130 meters underground at Mt.Kenashi, crafting beers that truly capture the essence of Otaru. One can experience the brewery's unique qualities to the fullest with "Angel's Drop Niagara" (天使の雫ナイアガラ). It is a beer created by adding the renowned Otaru series wine "Niagara" during the brewing process, resulting in a refreshing and novel flavor. Especially popular among women, this beer allows you to savor a completely new sensation.
 There is another brewery in Otaru called Hokkaido Brewing (北海道麦酒醸造), founded in 2002. Situated within the city, it is in a magnificent location overlooking the Sea of Japan. The beers produced here are crafted with a focus on quality ingredients, resulting in a diverse range of uniquely flavorful products that can only be created in this region. Recently, they have been putting emphasis on fruit beers made with ingredients sourced from various locations within Hokkaido, enriching their lineup. If you come across their offerings, be sure to give them a try!
 The neighboring town of Iwanai holds the distinction of being the first place in Japan where wild hops were discovered. In the vicinity of Iwanai Brewery (いわないブルワリー), they cultivate hops on their farm, which contributes to beer production. Similarly, in the nearby town of Yoichi, 41 Beer (余市ビール) employs a unique barrel fermentation process specific to Yoichi. This approach results in the production and distribution of a diverse range of beers. Taking a broader perspective of the region, you can further explore an extensive variety of the beers enhancing the vibrancy of the local beer scene.
 Additionally, at the shop attached to the international information center right in front of Otaru Canal, you will find a wide selection of local canned craft beers from this region.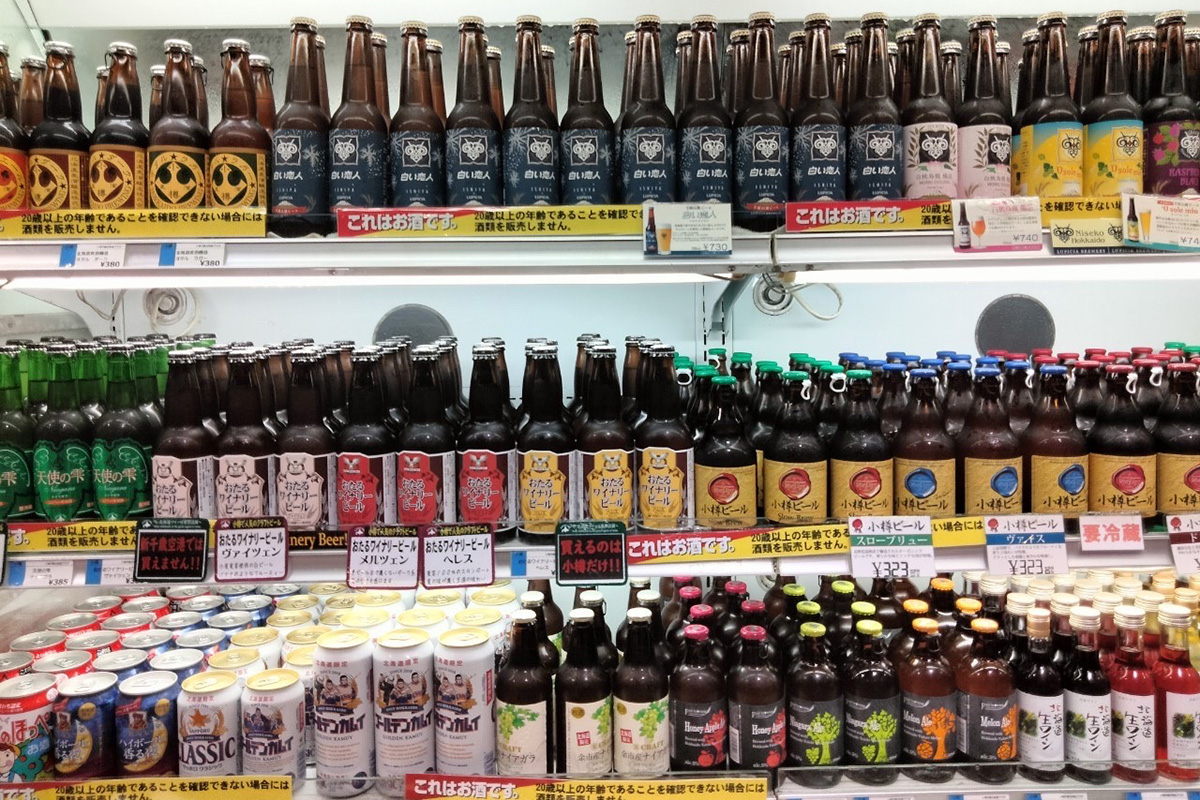 Finally, let me introduce another favorite spot of mine, the OTARU TAP ROOM. Housed within a renovated century-old building, the interior exudes a sense of history. It's a standing bar where even solo female visitors can comfortably drop by. Here, you can enjoy a variety of craft beers from Otaru and beyond, catering to both local residents and travelers alike.
 The shop opens its doors in the afternoon, offering a selection of light bites like tacos and sandwiches. Situated conveniently near Otaru Station and popular tourist attractions, it's a go-to place for beer enthusiasts of all kinds, always bustling with people savoring their beers.
 Interestingly, this venue also operates as a guesthouse with an attached beer bar. It's a place where travelers and locals come together, fostering connections among people from diverse backgrounds and nationalities.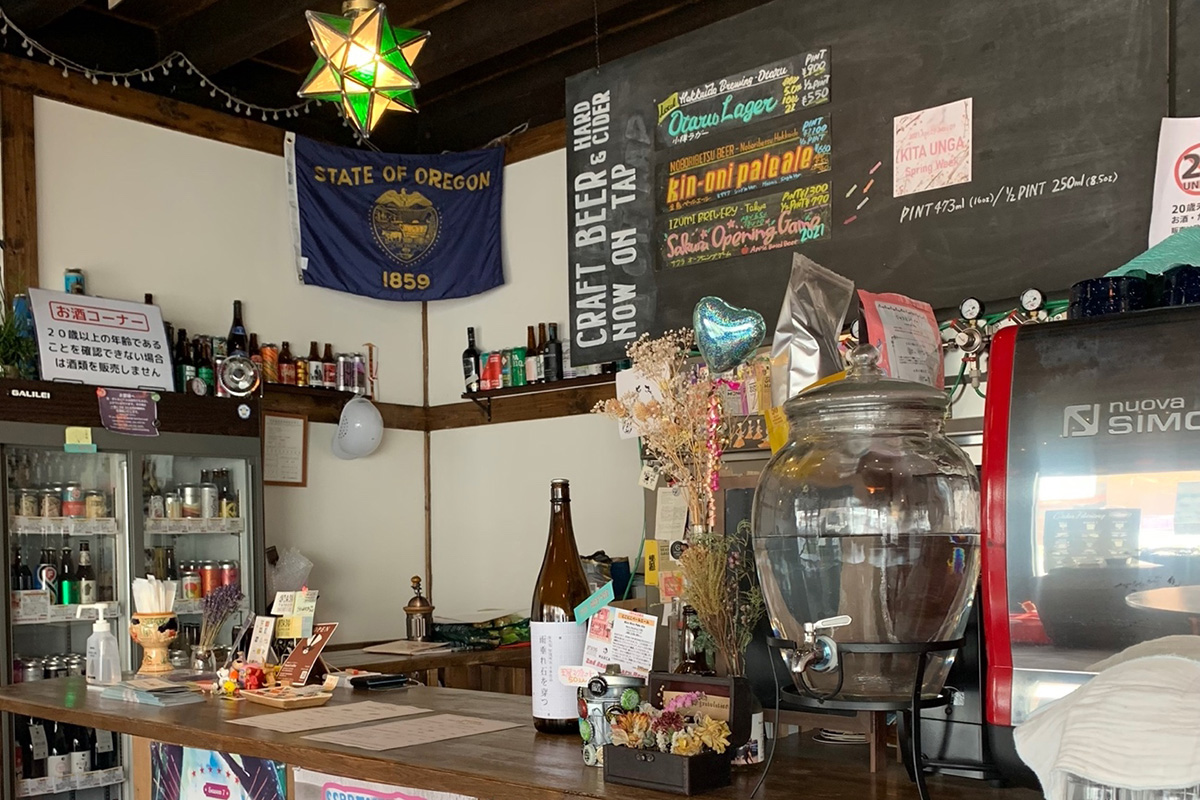 Let's Embark on a Boozy Adventure in Otaru: Kanpai to Unforgettable Tastes!
 While enjoying the picturesque views of Otaru Canal and its historical architectures, and indulging in shopping, don't miss out on experiencing Otaru's alcohol offerings. Otaru has so much more to offer, whether it's savoring delicious gourmet delights, finding the perfect souvenir, or exploring your own preferences. Discover something that suits you and create wonderful memories with Otaru's exquisite offerings.
 With a quick 32-minute ride on the rapid train from Sapporo and just 73 minutes from New Chitose Airport, Otaru boasts excellent accessibility. Moreover, it's surrounded by a favorable environment, including the globally renowned Niseko resort area and Yoichi, a town known for its high-quality Japanese wines and whiskies, as well as numerous hot spring destinations. I highly recommend including Otaru in your next travel itinerary to fully appreciate what it has to offer.