What is on your list of things to do when planning a trip to Hokkaido, Japan? Visiting famous sightseeing spots, learning about history, enjoying the arts, eating delicious foods, relaxing in hot springs, being in nature, meeting new people and learning about new cultures etc. Japan is a country of four seasons, so many people will probably make it a point to see flowers in each season. By being in nature, you might feel the four seasons more fully. Traveling can help us gain perspective on our own lives by seeing how other people live in different places of the world. Additionally, we can break out of our comfort zone and challenge ourselves with unfamiliar experiences that we wouldn't otherwise have access to at home. By expanding our horizons through travel, we can become more open-minded and successful in life! The term "health tourism" has recently been coined, and health-promoting travel is also on the rise. Travel that is not just about seeing, but also about experiencing and going through a lot of things is attracting attention.
1. Why not add mountain hiking to your itinerary?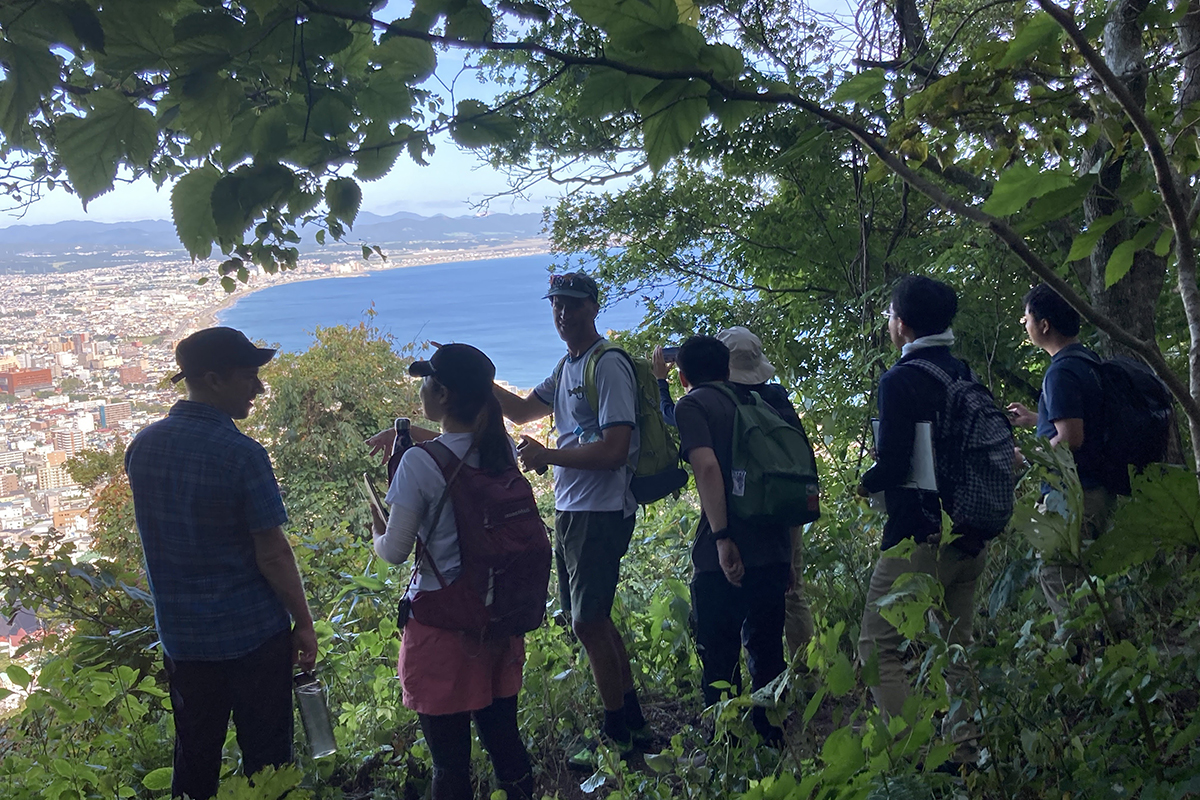 How about adding mountain hiking to your next itinerary so you can experience Japan's wonderful four seasons while getting some exercise and promoting your health? Some people think that mountain hiking is hard and requires experience, but this column will let you know that there are several types of mountain hiking and that you can easily enjoy it according to your own fitness level and purpose. In addition, fans who regularly hike will find that the Hakodate area offers easy hiking in a convenient location. You will find views that can only be seen on a hike, the sense of accomplishment that can be reached only by walking, and the feeling of being special when hiking in the mountains!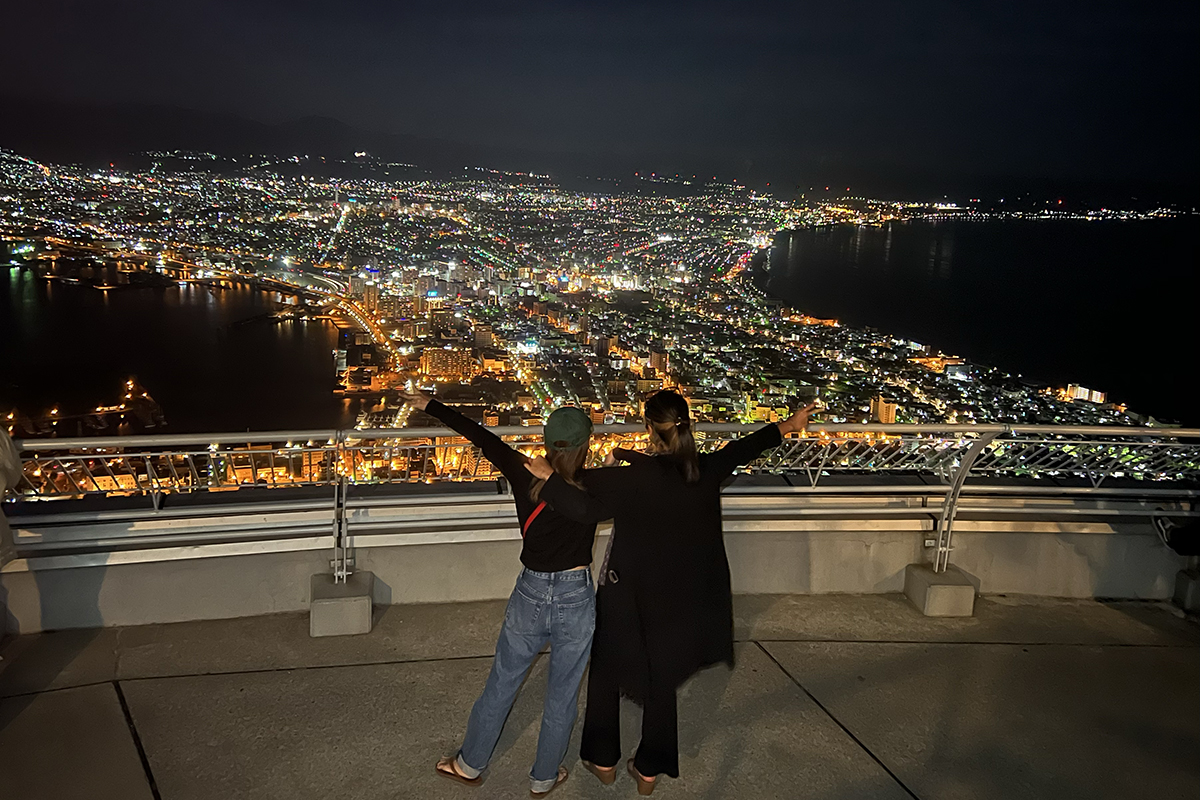 Hakodate in Hokkaido, Japan is a well-known tourist destination, and most tourists' purposes are to enjoy the night view, stroll the mixed-cultural streets, eat fresh seafood and delicious sweets, learn about samurai history in Goryokaku, and enjoy the hot springs. Most guidebooks and Internet information mention these things, but people around the world should know that there is also another great option, which is enjoying hiking in the mountains. Hokkaido is rich in nature. In particular, Hakodate is surrounded by the sea and has mountains, making it the perfect place to enjoy both city sightseeing and hiking in the mountains.
2. What are the differences between hiking, trekking and mountaineering?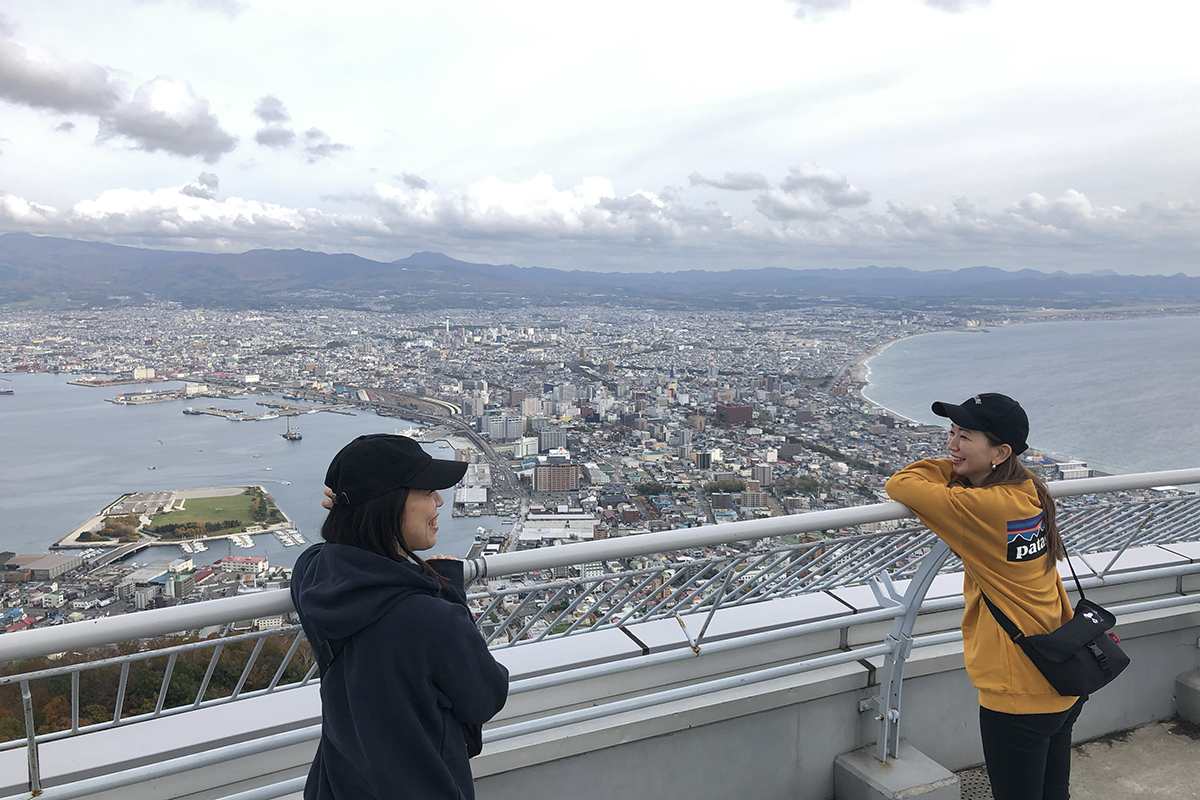 Hiking, trekking and mountaineering are terms often used to describe similar activities in the mountains. One thing they have in common is that they are used to describe a journey on foot. While there are some similarities between them, there are also significant differences. The differences lie in the level of difficulty, time schedule, technical knowledge required, preparation, and equipment.
・Hiking: walking in nature, often from 2 or 3 hours to a day in length.
・Trekking: walking on foot over a period of days to weeks. Longer, more challenging journey.
・Mountaineering: a special version of hiking or trekking. It includes climbing high mountains.
 Now let's get into the meaning more.
What is hiking?
 Hiking is one of the most popular outdoor activities. It does not require much equipment or skill, so anyone can get started. Hiking takes a longer time than regular walking and challenges you to climb gentle hills in the mountains. Walking up a slope is the main difference between hiking and walking. Hiking is usually done on marked trails and well-marked trails. Hikes can take several hours to a full day and usually return home by nightfall. They are longer than a normal walk and may require carrying a small amount of supplies and food. Generally, well-maintained hiking trails in Japan are often managed by the municipal or national government, and toilets are available.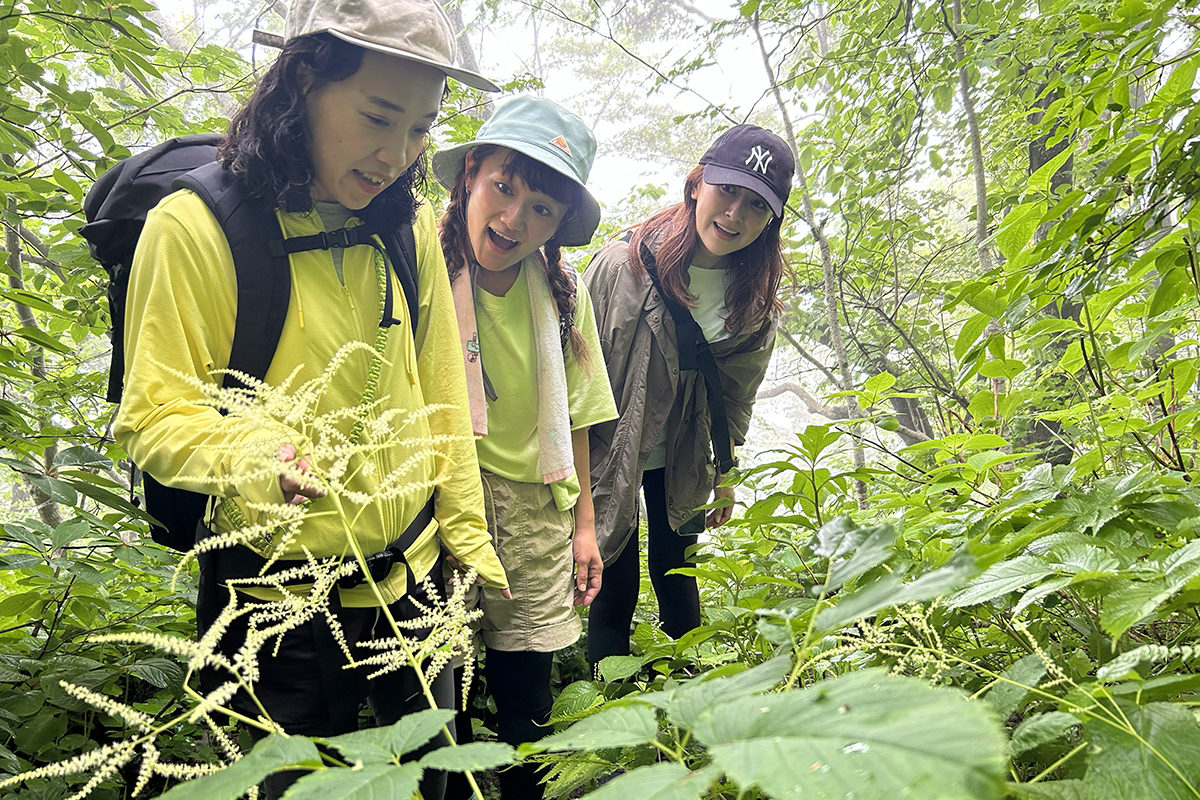 What is trekking?
 Trekking is classified as a longer and harder activity than hiking. Trekking involves long periods of time on foot, often over more difficult and rough terrain. Therefore, it is more physically and mentally demanding than hiking. Trekking can last from a few days to several weeks, camping and even staying in huts, or villages along the trail. Equipment is carried in backpacks, but supplies may be required on longer trekking.  Trekking always has a destination, and the main purpose of trekking is the journey. Treks are longer and more physically demanding than hiking and require more preparation, equipment, and experience.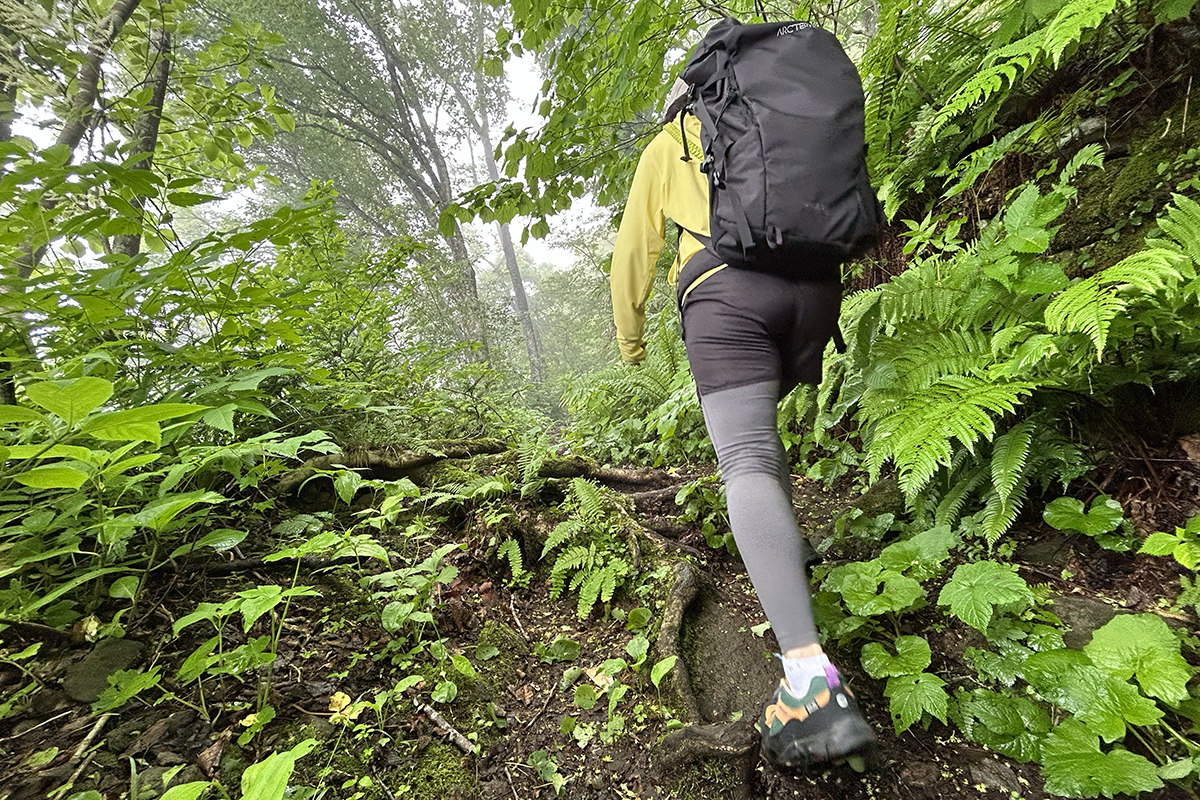 What is mountaineering?
 Mountaineering often means hiking or trekking, but not in the primary sense. Mountaineering is more difficult and technical, and its main objective is to climb to the summit of a mountain. It may include climbing, skiing, snowboarding, and glacier crossings. Mountaineering is more physically demanding than hiking or trekking and requires excellent physical condition. It is also more dangerous and requires more technical skills and equipment, such as ropes, ice axes, crampons, harnesses, and helmets. Mountaineering is also more susceptible to terrain and weather conditions, and because the goal is to reach the summit, the climbs are often at high altitudes. Therefore, mountaineering requires adequate preparation and experience.
 In summary, these words are often used similarly, but there are differences in their meanings. The length of the activity, the amount of physical strain, the tools needed to do it, and the skills and experience required are all different.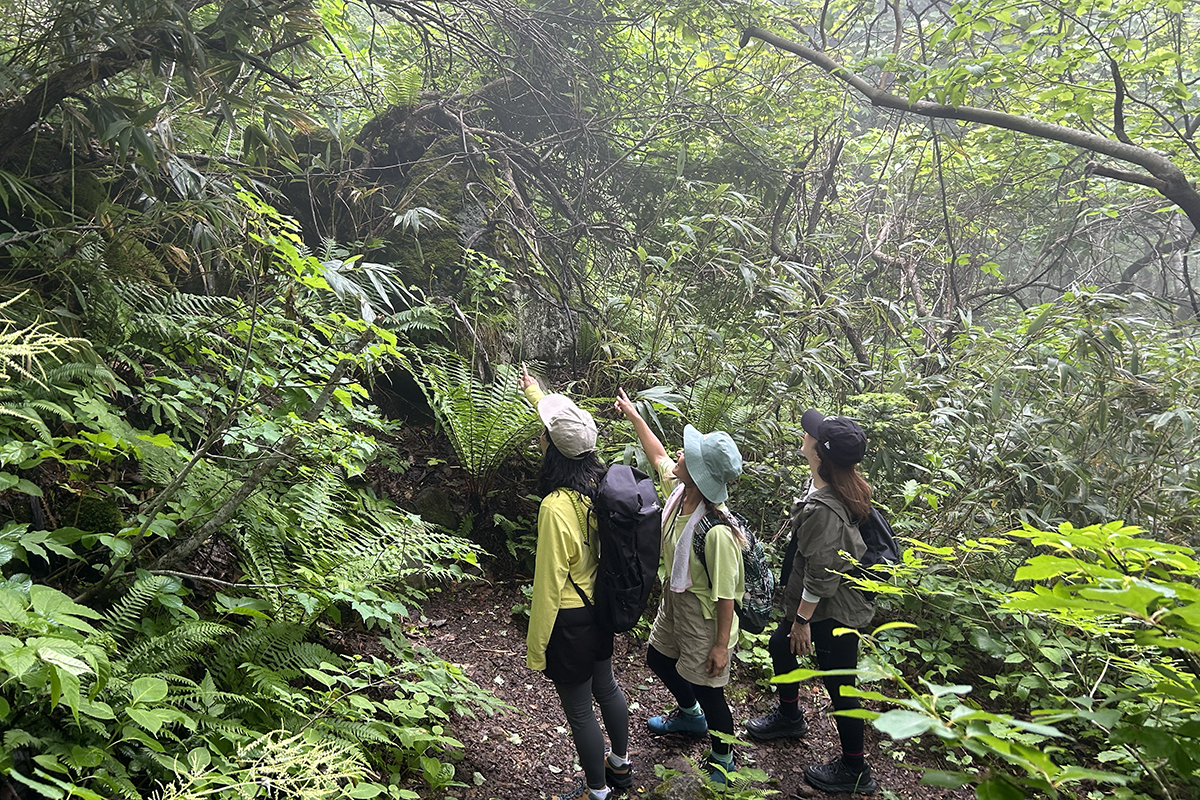 3. What do beginner hikers need to know?
 If you're ready to go on the trail, or gearing up for your first hiking adventure, then these top 4 best hiking tips for beginners will give you everything you need to know to get started.
Beginner Hiking Tip 1: Just Start!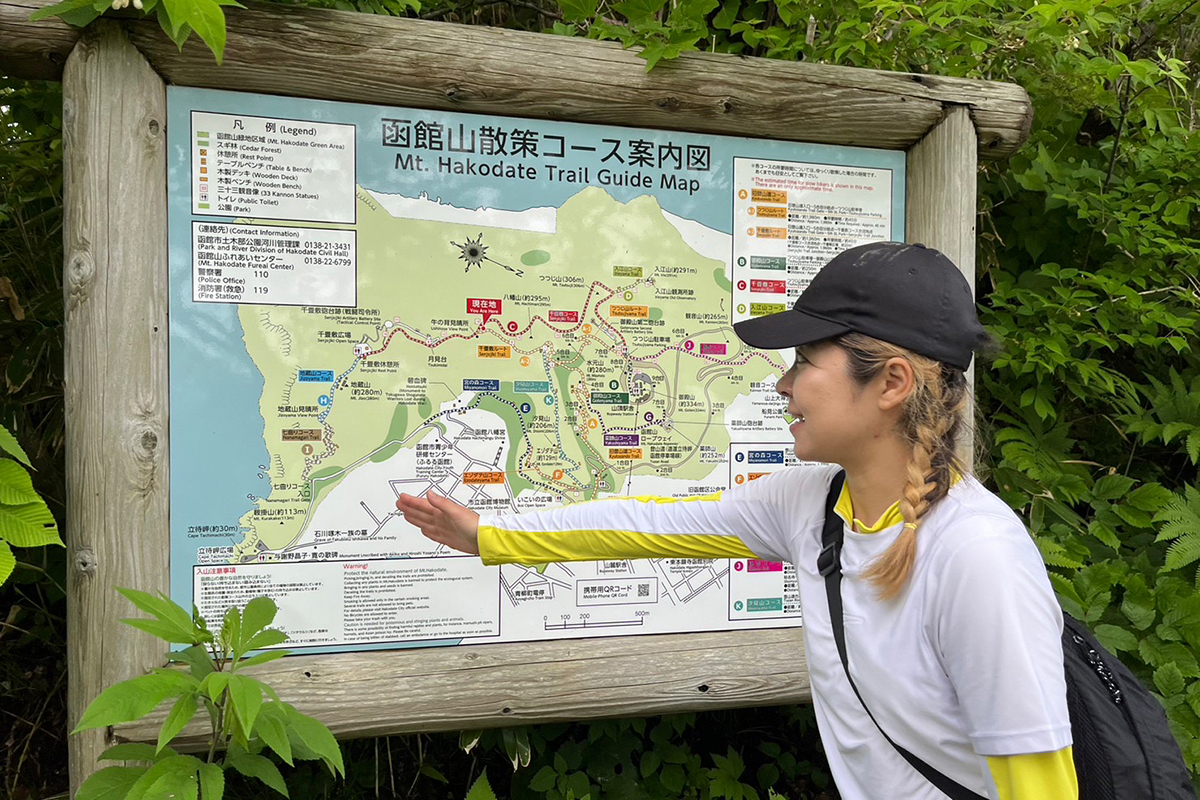 Find a plan! Add it to your travel itinerary! Simple, don't think about it too much. You're considering distance, elevation, and hiking gear and you're worried about finding the perfect hike to get started for the first time. But there's no need to spend hours online searching for one, as that will only burn you out and make getting outdoors again stressful. Getting started with hiking is a journey, and one that will lead you wherever you want to go. Start small, so you can just start!
Beginner Hiking Tip 2: Be Prepared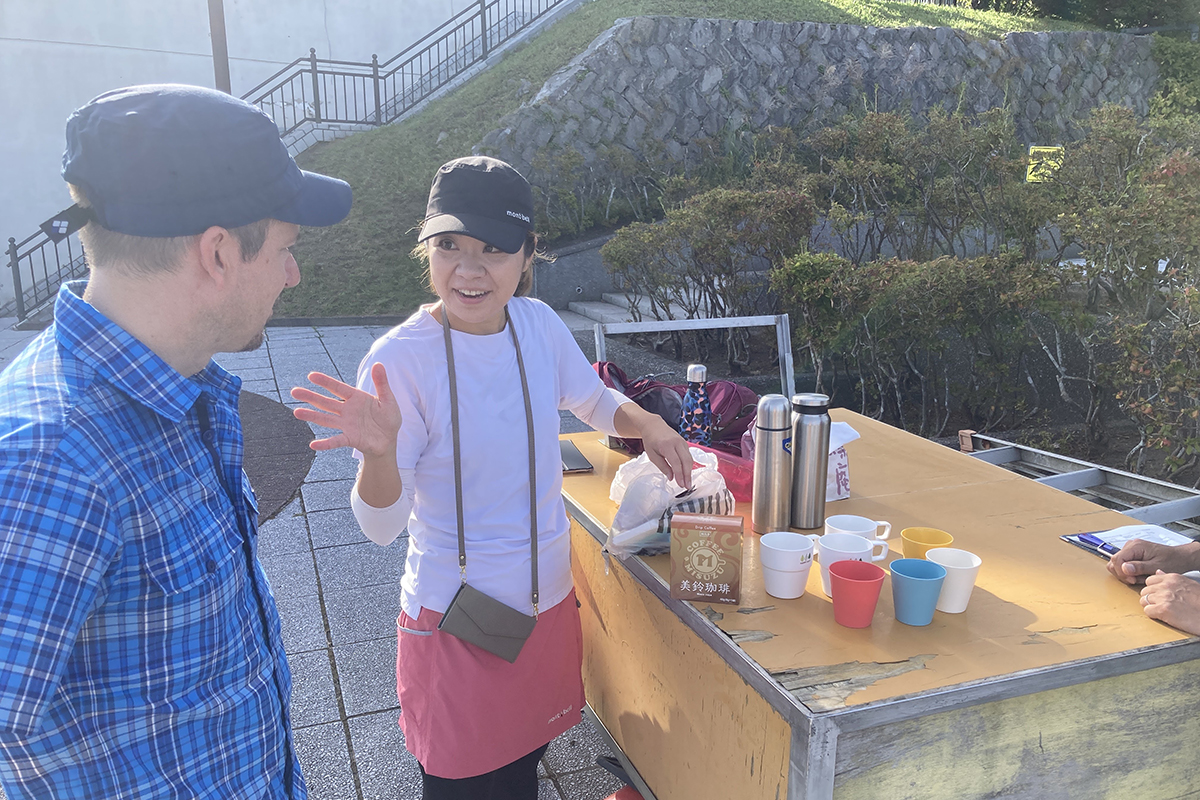 Do you consider bringing everything or nothing on your hike? Don't start your hike with nothing, but you also don't need to pack a suitcase worth of items for a day's hike. The list below gives you an idea of the essentials you need in your small backpack.
・Water: Bring enough water for your trip, and then a little bit more.
・Snacks: Bring something to eat. It's good to keep up your energy reserves.
・Sun protection: Wear a hat, sun-protective clothing, sunscreen and sunglasses. The sun can do some serious damage. Protect yourself.
・Clothing layers: You always want to wear layers when hiking. This allows you to control your body temperature by adding or removing clothing.
・Shoes: Wear shoes that are easy to walk in and OK to get dirty. Hiking shoes are recommended, but sneakers are fine for easy mountain trails.
・Check the weather: Mountain weather is changeable. Check for safety and to avoid problems.
Beginner Hiking Tip 3: Hiking Etiquette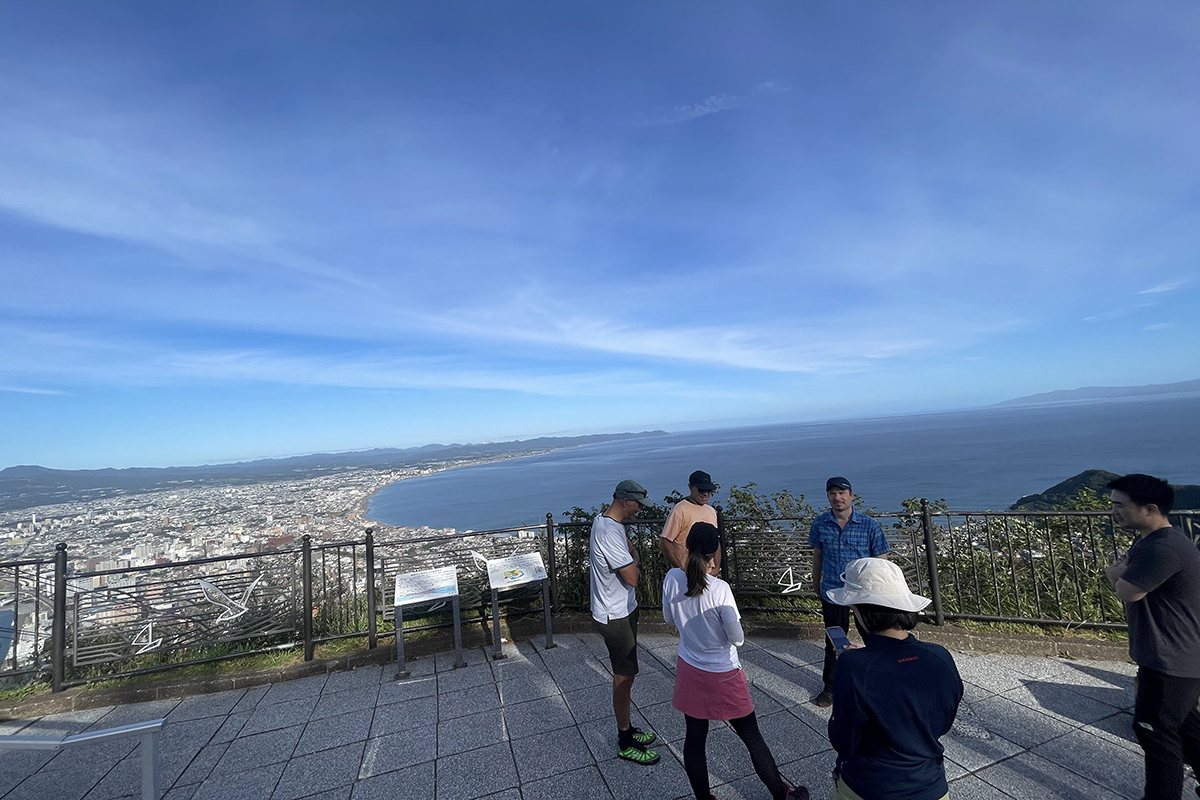 Know the minimum etiquette in advance.
・Follow the mountain rules: Each area has different rules and hours to walk. Some mountains allow you to bring lunch and picnic, and others don't. The rules are there for a good reason, so follow them.
・Stay on the trail: Sometimes a hiking trail isn't the most direct way to the goal or final point. There are twists and turns, it can look like a long way around on a map. You may want to take shortcuts, but taking non-trail routes is not good for the mountain environment.
・Take your trash with you: Protect the natural environment. Some mountains are equipped with trash cans, but basically you take your trash back with you and throw it away. Always take out what you bring in.
・Say hello: Greetings are a great way to get to know each other. It is also a matter of politeness, and for both parties to feel comfortable hiking the mountain. And for sightings in case we are involved in a mishap or accident.
Beginner Hiking Tip 4: Have Fun!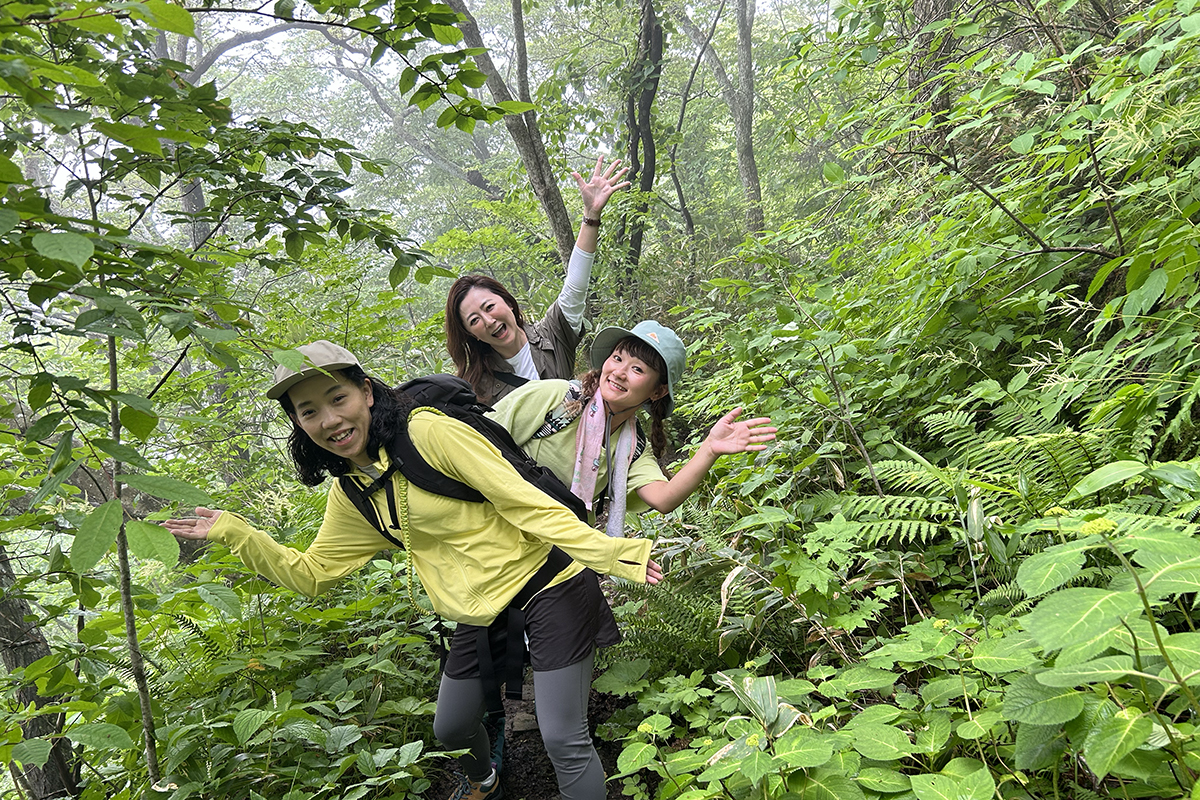 Everyone has a goal when they start hiking. Experience more peace, explore a new place, get more fresh air, or get some exercise to be healthy. Whatever your goal, remember that you want to have fun hiking! It's okay to stop and smell the flowers, or take extra time at a cool feature you want to explore. Find one that works for you and your experience level, and just try it. It just might surprise you!
 As stated, hiking is an easy challenge for anyone, and it is not physically demanding to include in your itinerary during your trip. Even those who do not usually go to the mountains can try it with simple equipment, regular sneakers or sportswear. Hiking is a great choice for travelers to enjoy the nature of Hokkaido, Japan.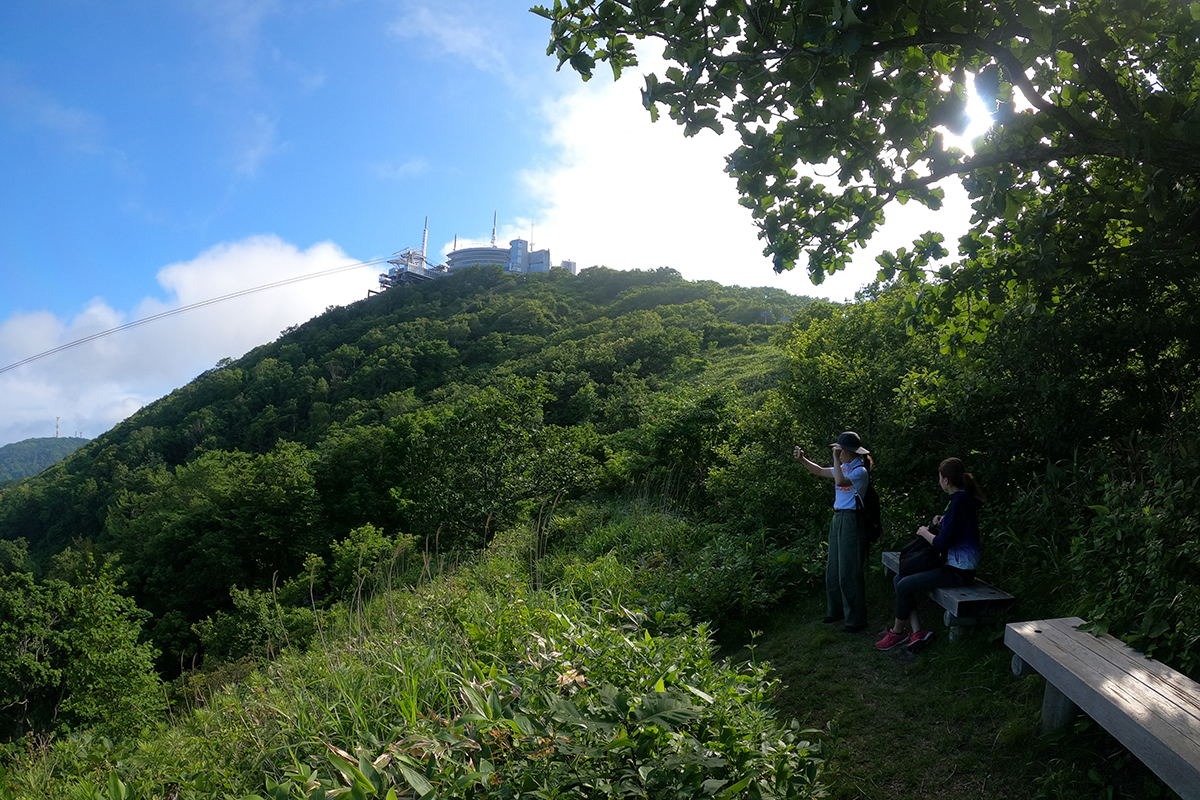 In the Hakodate area, there is Mt. Hakodate where beginners can easily enjoy hiking with little physical strain. This mountain can be hiked in 2 or 3 hours, so it is perfect to include it in your itinerary. Even on the same mountain, the level of difficulty can be adjusted depending on the choice of the trail. In the case of Mt. Hakodate, a cable car can be used on the way back. Many people have an image of hiking as requiring experience, but it does not! Anyone can add it to their itinerary and it is the best choice for your trip to Hokkaido!
4. FIVE Secrets of Mt. Hakodate
 When researching Hakodate, many results refer to the night view of Mt. Hakodate. Go to the top of the mountain, only a 3-minute cable car ride away, and its perfect height and distance create a spectacular view of the city and harbor. Surely, that's an amazingly beautiful view, but you should know there is another face to the mountain during the daytime. Hiking on Mt. Hakodate is worth putting on the list of things to do in Hakodate. The height of Mt. Hakodate is 334 meters, its circumference is 9 km, and there are more than 10 hiking trails!
FIVE Secrets of Mt. Hakodate
① A million years ago, Mt. Hakodate was an island.
② The generic name is Mt. Hakodate, but it actually has 13 summits.
③ 600 to 800 kinds of plants live on Mt. Hakodate.
④ From 1899 to 1946, the entire mountain was used as a military facility.
⑤ There are mountain worship sites, such as the 33 Kannon Statues.
① A million years ago, Mt. Hakodate was an island.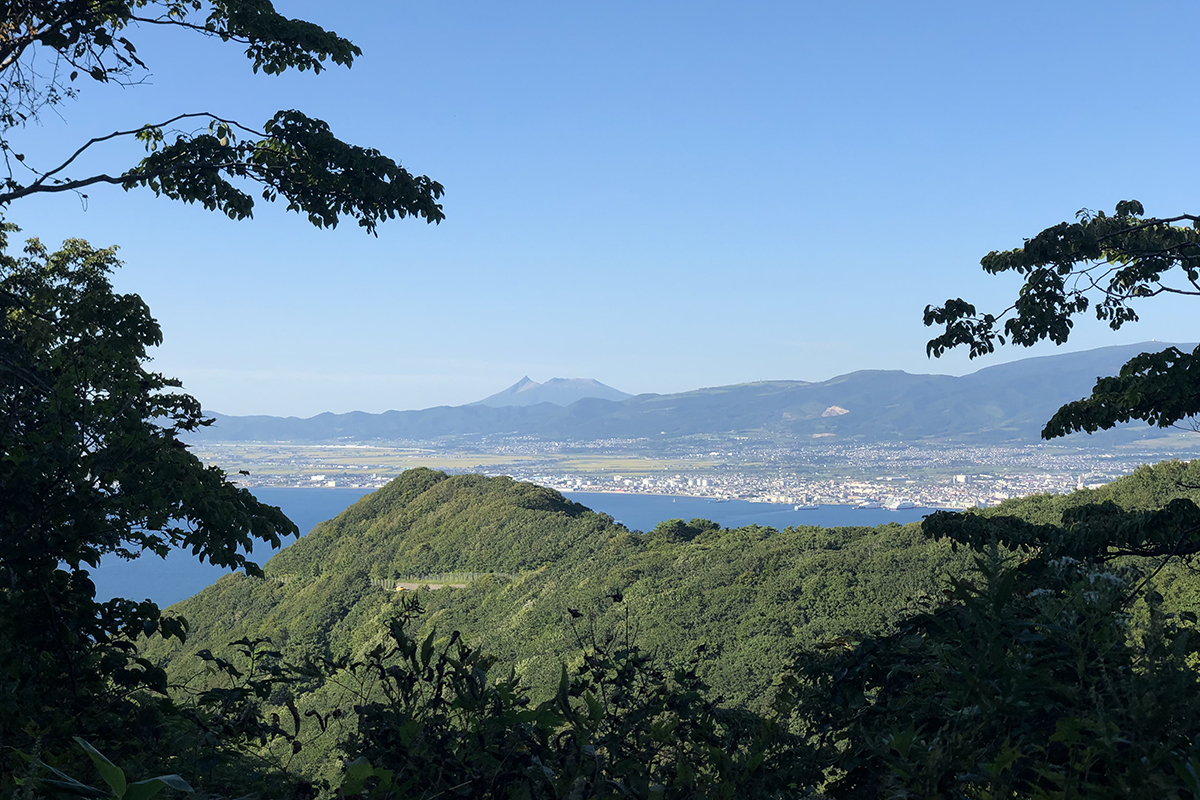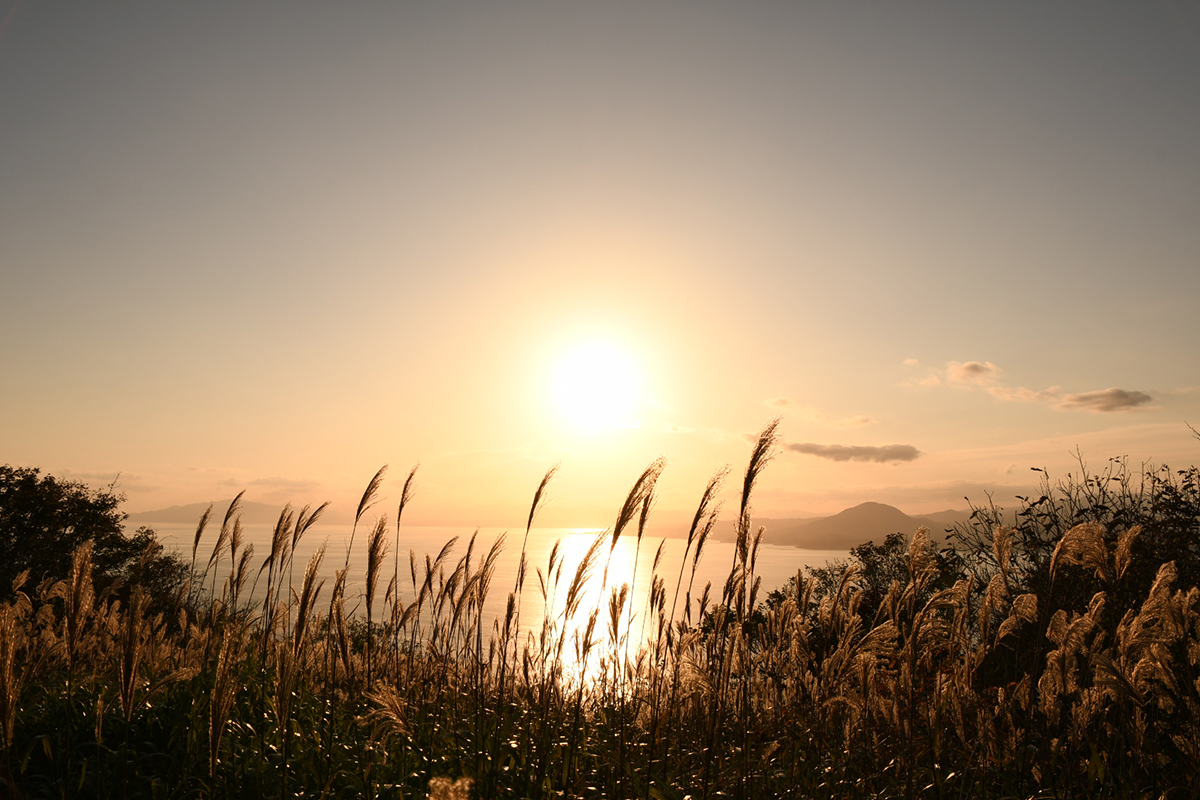 Mt. Hakodate was created by volcanic activity approximately 25 million to 1 million years ago. It was a large island that was formed from undersea volcanic eruptions and the buildup of ejecta. When it was formed, it may have been much larger than it is today. About 5,000 years ago, Mt. Hakodate was an island floating above the sea. Later, tidal currents in the Tsugaru Straits carried sand, and the Kameda River pushed the sediment downstream, making the island land-tied. This type of terrain is called a "land-tied island." The form of today's spectacular night view of Mt. Hakodate is because of this story from long ago. Hot springs are another benefit from Mt. Hakodate. Nowadays, we can enjoy hot springs as a result of the undersea eruptions of Mt. Hakodate in the distant past! Hot springs are effective in removing muscle pain and relieving fatigue, so taking a hot spring after hiking makes the perfect itinerary! Have a special day, enjoying nature on Mt. Hakodate and then soothing your body with hot springs created by Mt. Hakodate.
② The generic name is Mt. Hakodate, but it actually has 13 summits.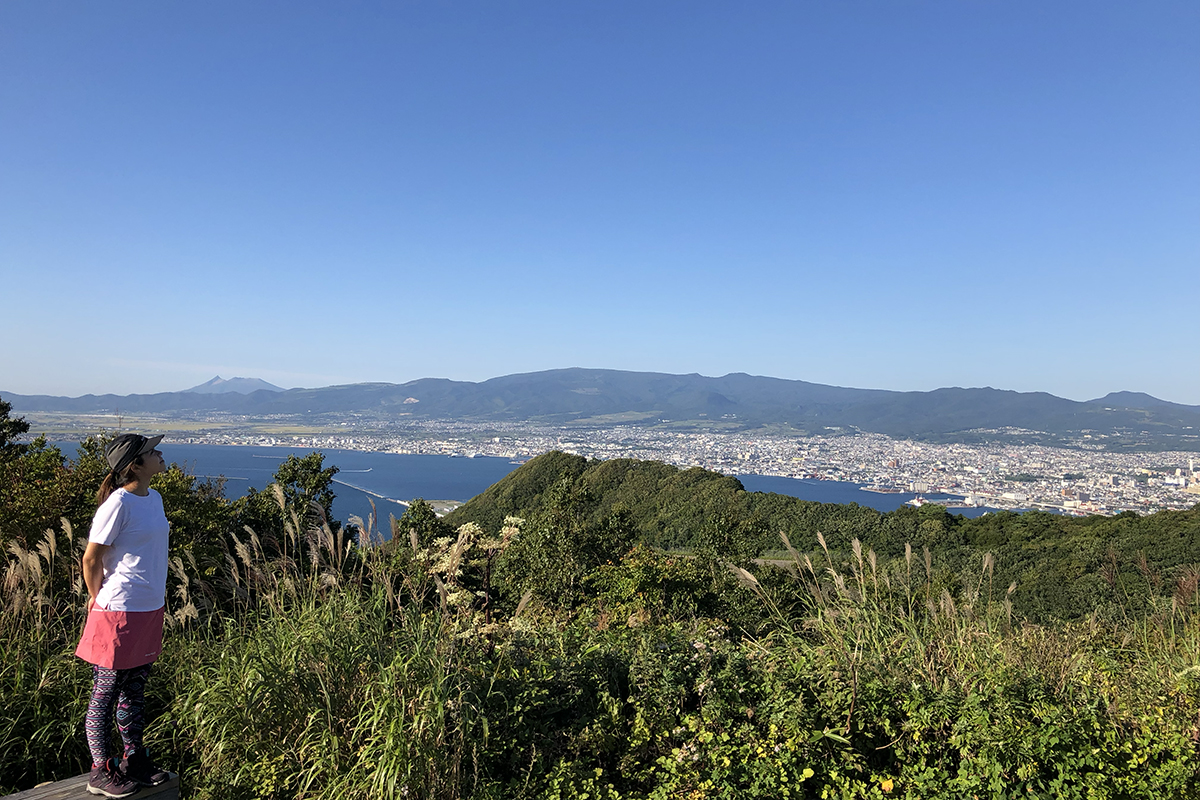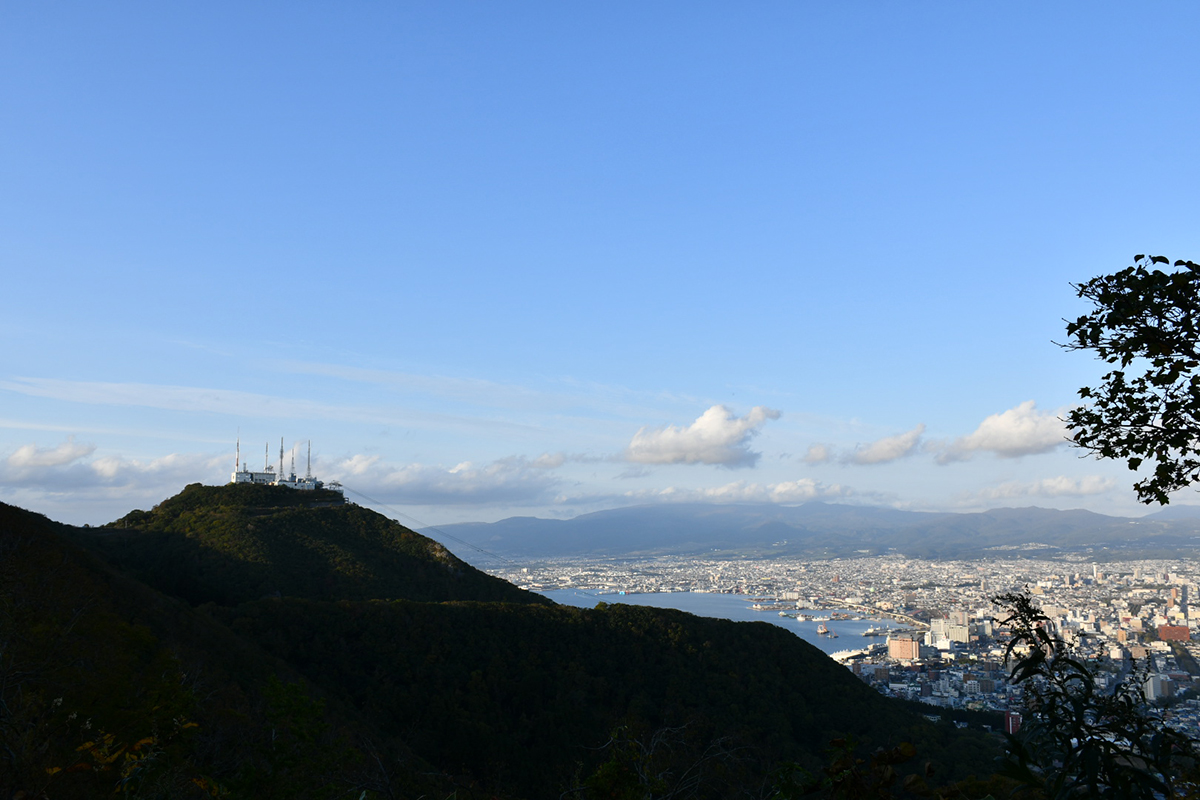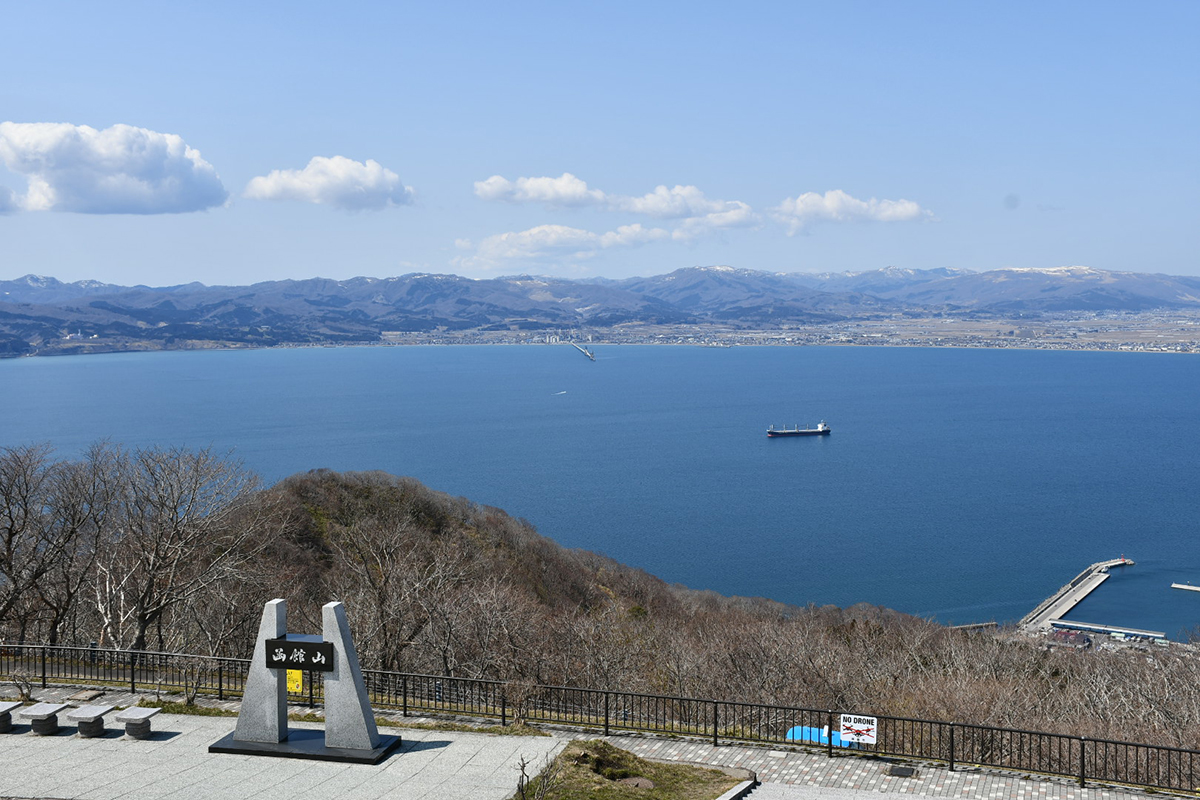 It is very unusual and surprising to find 13 summits on a mountain with a circumference of 9 km. This is not well known even among the local people. Mt. Hakodate is the collective name for 13 mountains: Gotenyama (334 m) which is the highest peak with an observatory, Yakushiyama (252 m), Tsutsujiyama (306 m), Shiomiyama (206 m), Hachimanyama (295 m), Mizumotoyama (280 m), Kurakakeyama (113 m), Jizoyama (286 m), Irieyama (291 m), Ezodateyama (129 m), Kannonyama (265 m), Ushinobashiyama (288 m), and Senjidajiki (250 m).
 There are more than 10 hiking trails on the collective mountains of 13 summits. Each hiking trail is very unique and they show you a variety of things. On one of them, the goal is to reach the observatory at the highest summit. This trail is good for beginners to reach the top in only one hour. Since this trail is challenged by local elementary school students in their school activities, beginners will be able to easily hike it. Other hiking trails are surrounded by many flowers in the spring. There is a trail with many steps and turns, and a trail that visits a fortress. Some crazy people hike to all 13 summits in one day. You can choose hiking trails according to each season, and your time schedule, physical fitness, and preferences.
③ 600 to 800 kinds of plants live on Mt. Hakodate.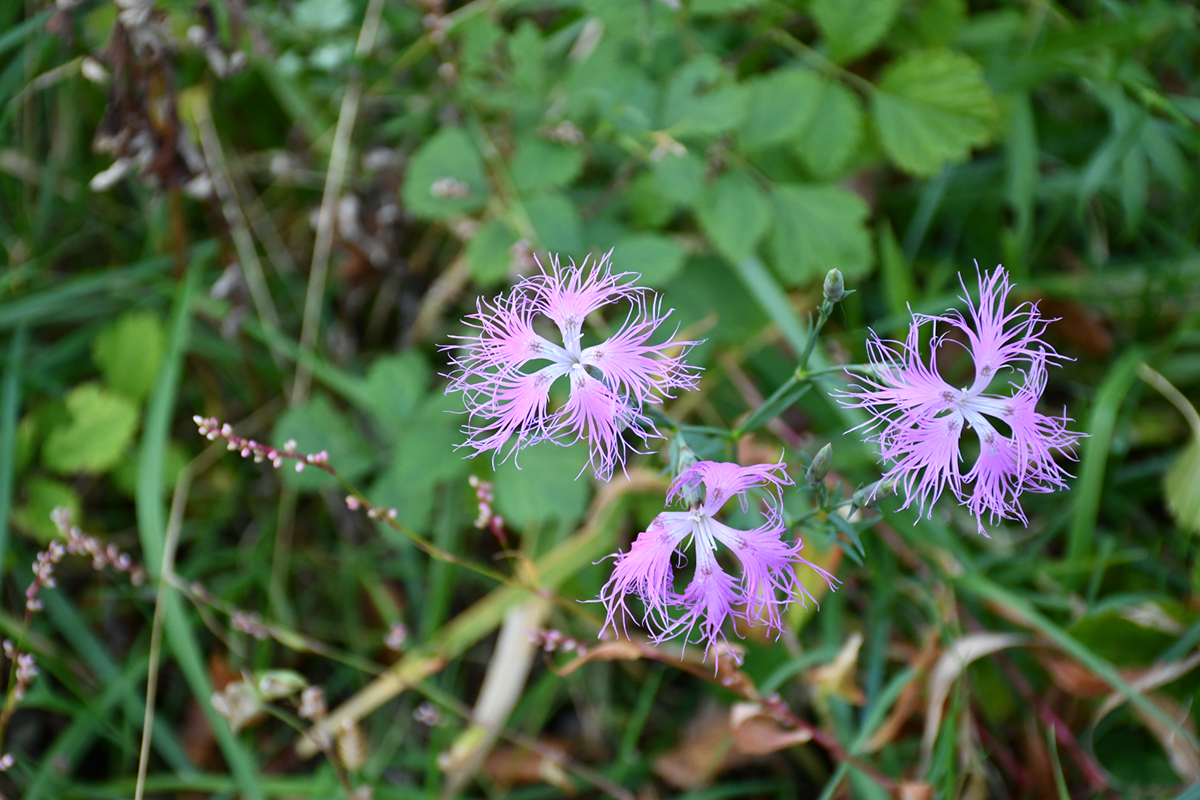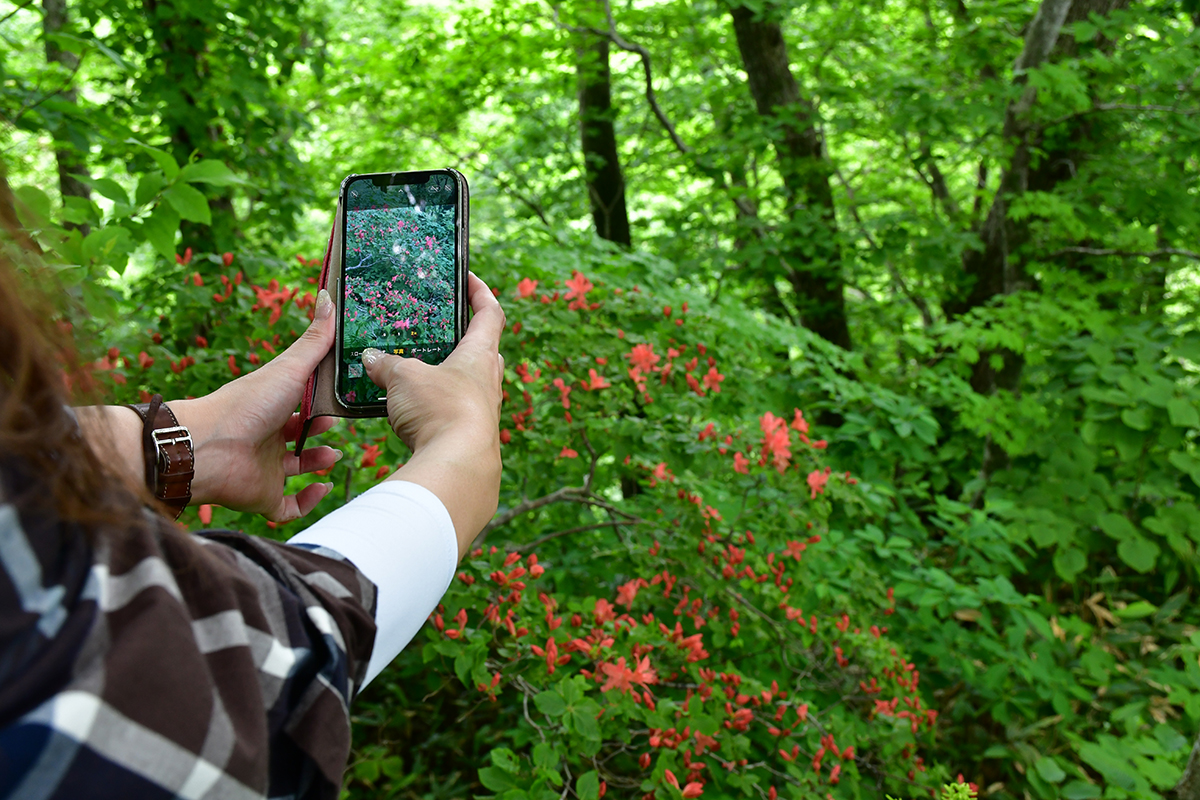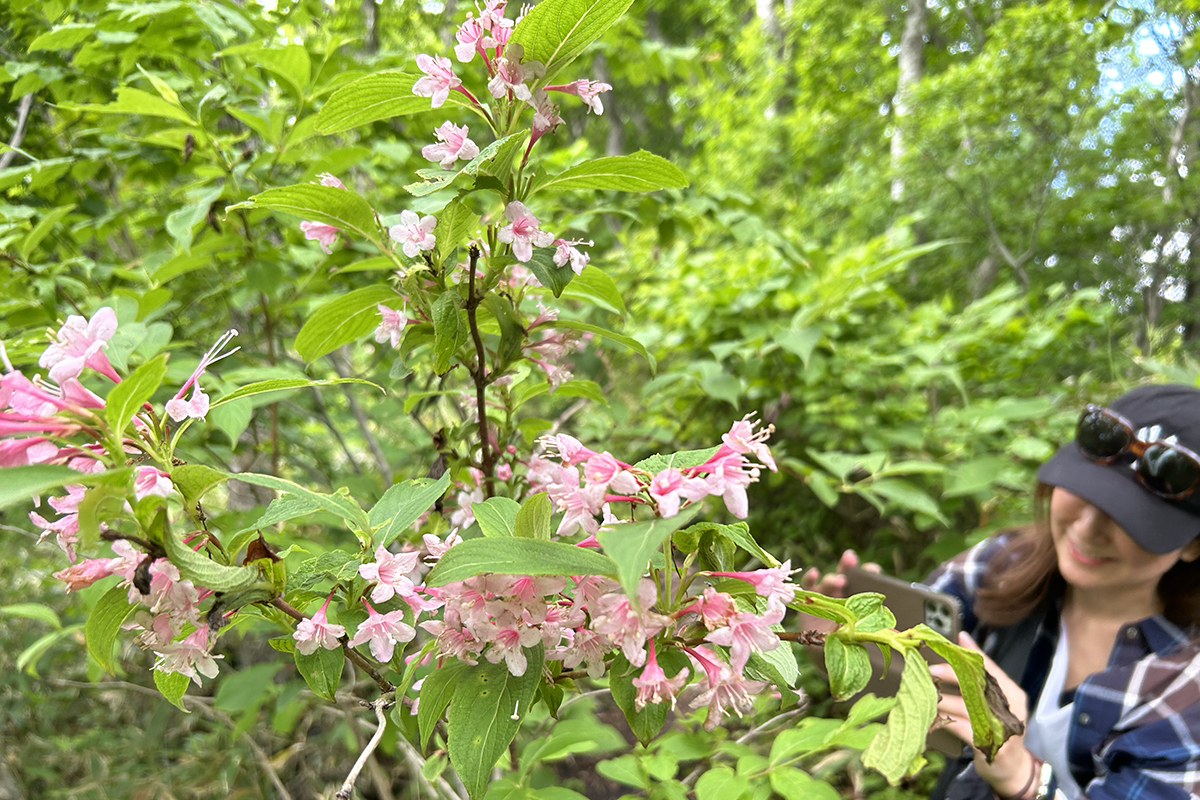 It's rich in nature, although Mt. Hakodate is located just minutes from the main part of the city. The variety of plants, insects, and birds, a mixture of southern and northern species, is unbelievable for such a small mountain. Approximately 600-800 plant species are observed annually. This has to do with the fact that the mountain was a military fortress from 1899 to 1946, and citizens were prohibited from entering the mountain. For this reason, Mt. Hakodate was spared development. Later, in 1948, the area was designated as Planning Green Space and the plants were protected by the city. In 1964, the area was also designated as a special protection area for birds and animals. Under these ordinances, the picking of any plants or animals is prohibited on Mt. Hakodate, and this has a positive impact on nature protection.
④ From 1899 to 1946, the entire mountain was used as a military facility.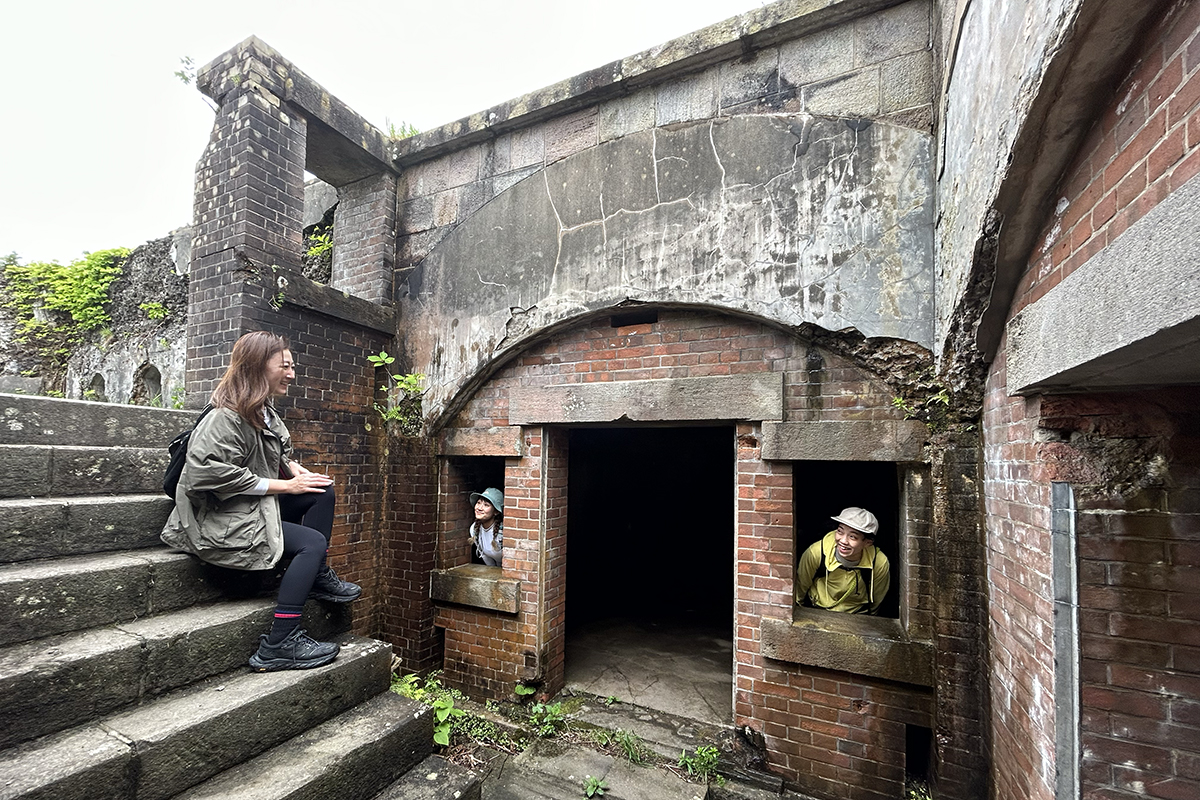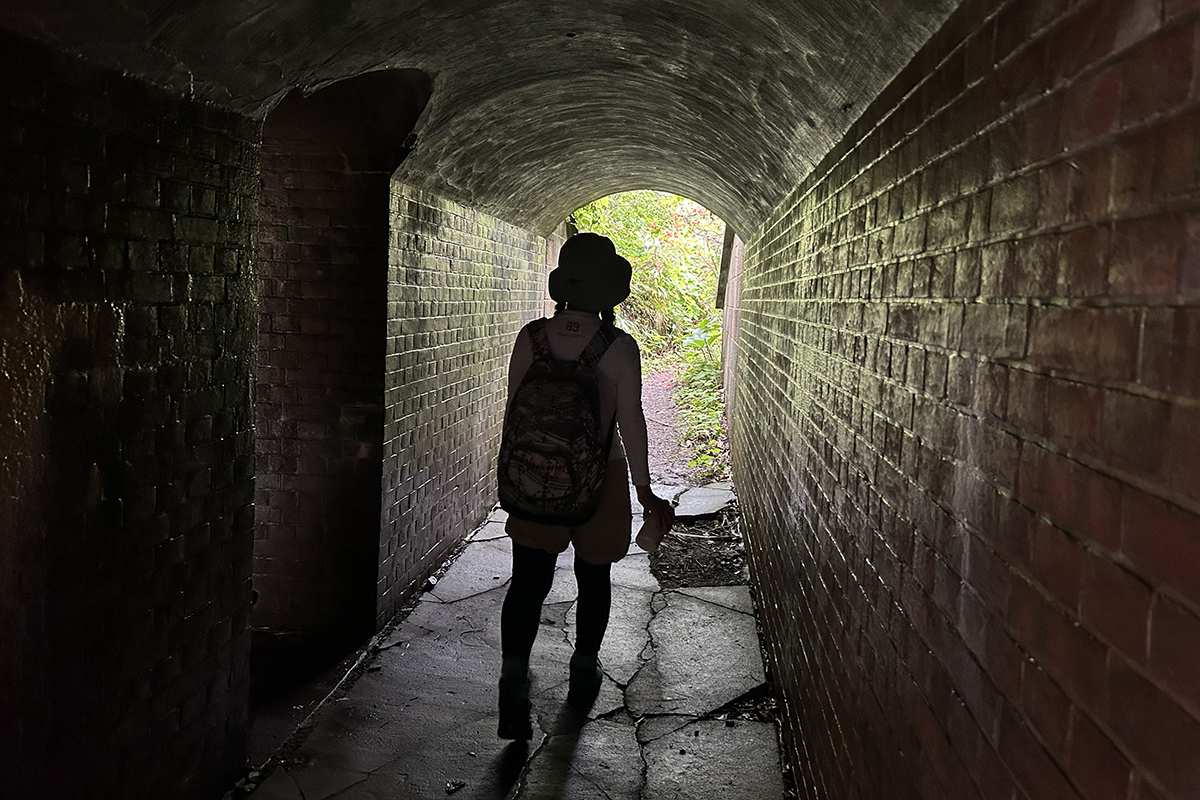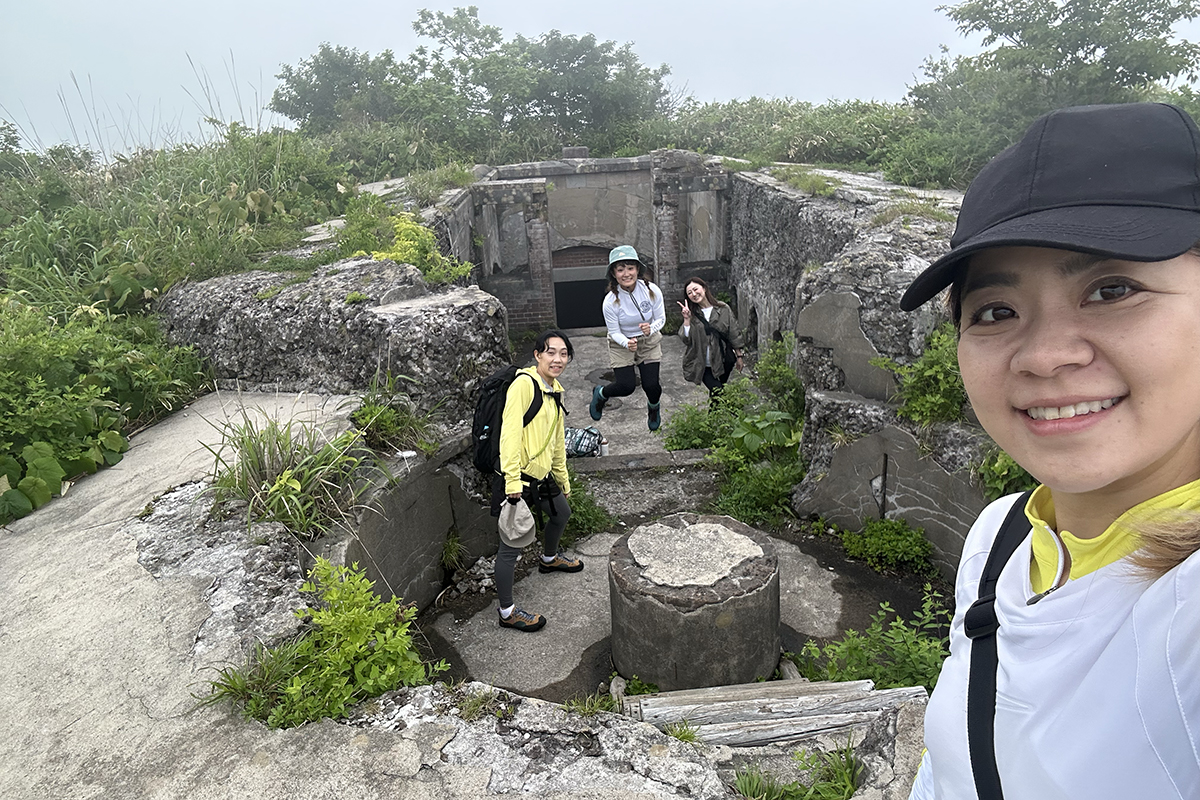 Construction began in 1898 and it took about six years to build five gun batteries of various sizes on Mt. Hakodate for the purpose of defending the port of Hakodate from Russia, which adopted a southward policy after the end of the Sino-Japanese War in 1895. After that, Mt. Hakodate was off limits to citizens, prohibited from being photographed or sketched, and erased from maps. There are 17 facilities in total at Fort Mt. Hakodate, but only a few are currently open to the public. Originally, Mt. Hakodate was 348 meters high, but it was lowered by 14 meters to build the fortress. Before the top was shaved off, the mountain was pointy.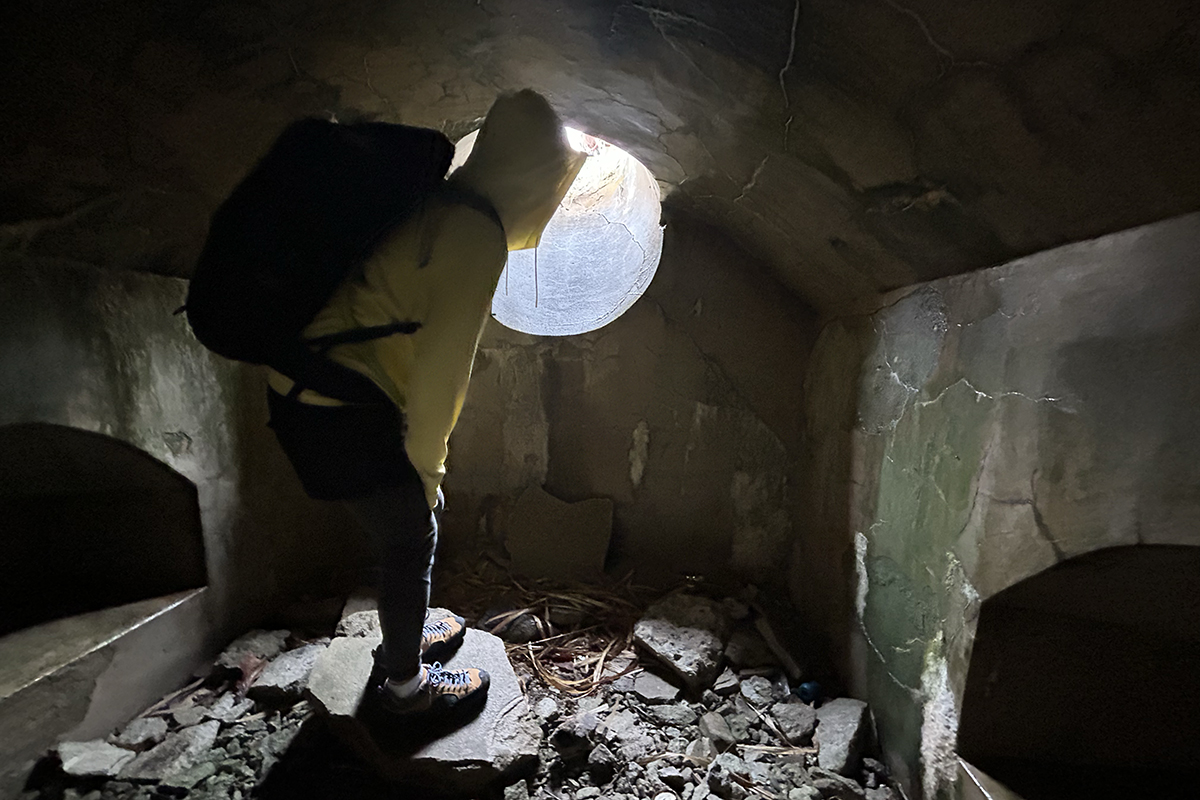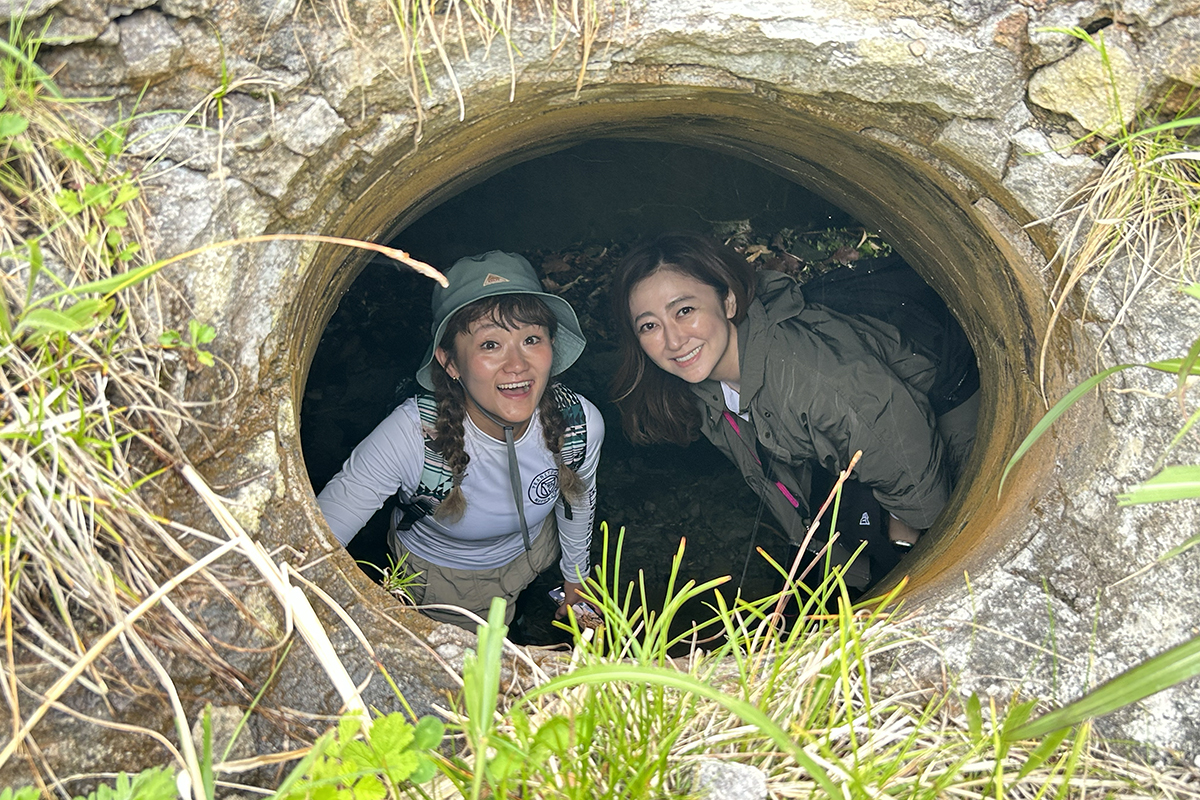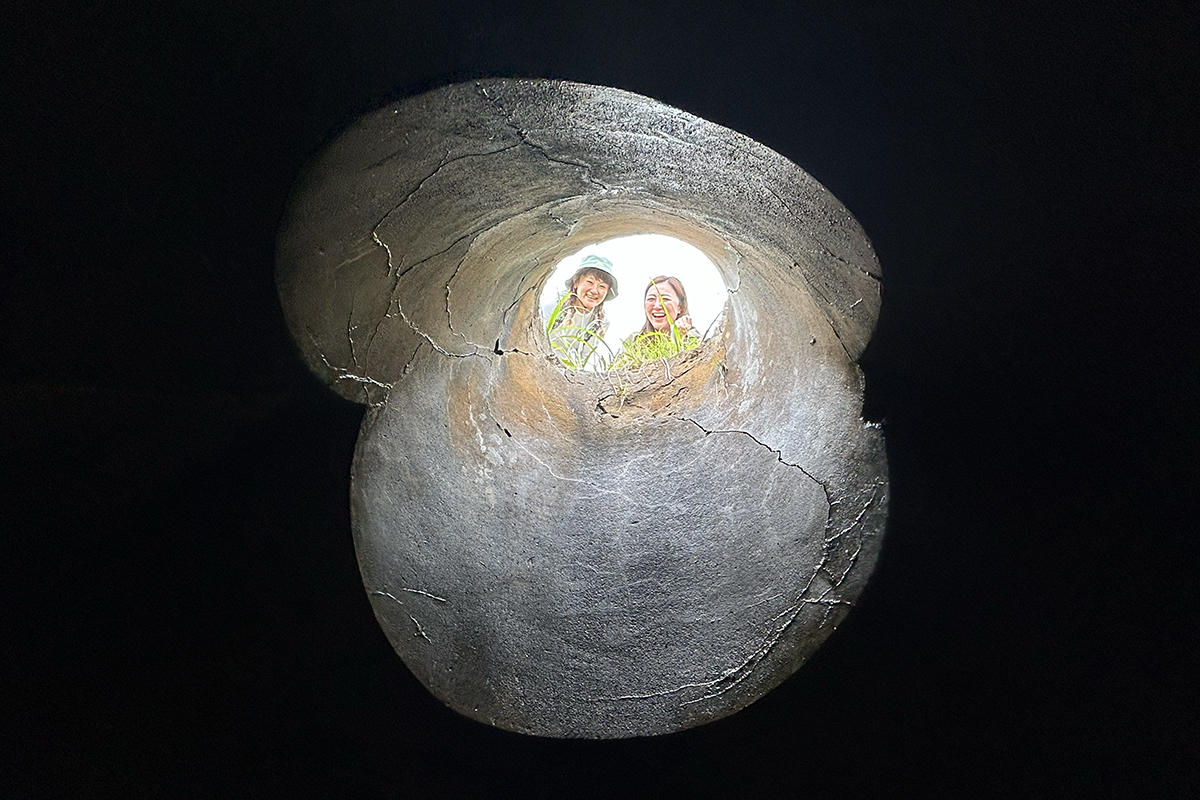 Four ships of the Russian fleet during the Russo-Japanese War of 1904-1905 came to the Tsugaru Straits, but the fortress's cannons were not used because they were not long enough. So there is no trace of war on this mountain even though it was a fortress. Later, as part of the Tsugaru Fortress, it was used as a training battery and ammunition stockpiling base, but when the enemy changed from ships to planes, it became fully exposed from the sky and was no longer used. It was selected as a Hokkaido Heritage Site in 2001 as Mount Hakodate and the Remains of the Batteries. That is because this kind of large-scale military heritage is rare in Japan.
⑤ There are mountain worship sites, such as the 33 Kannon Statues.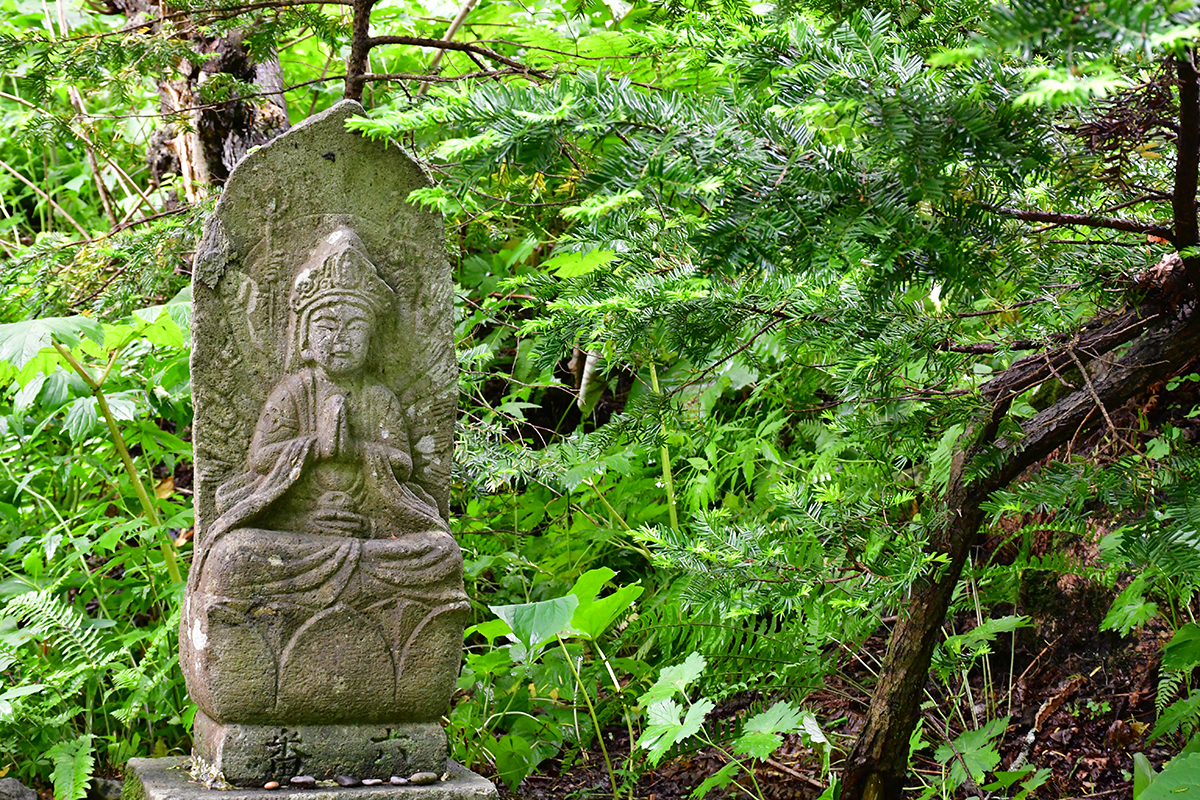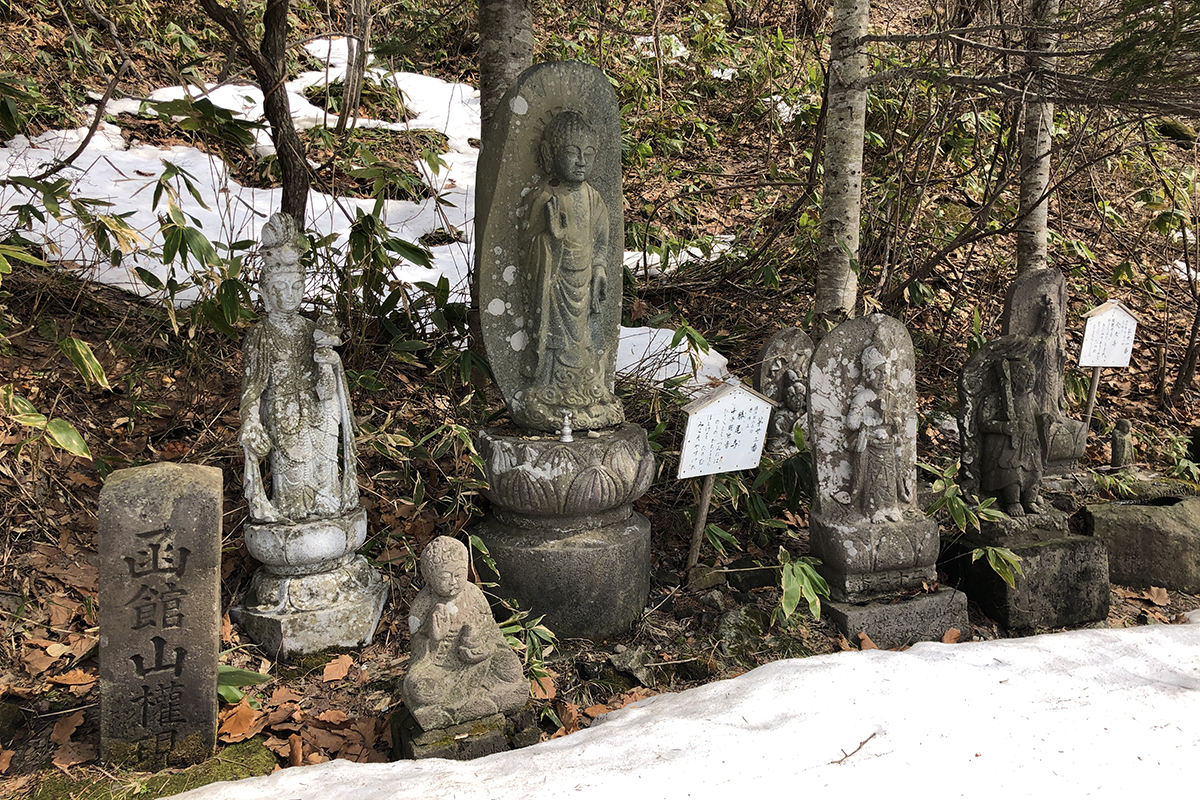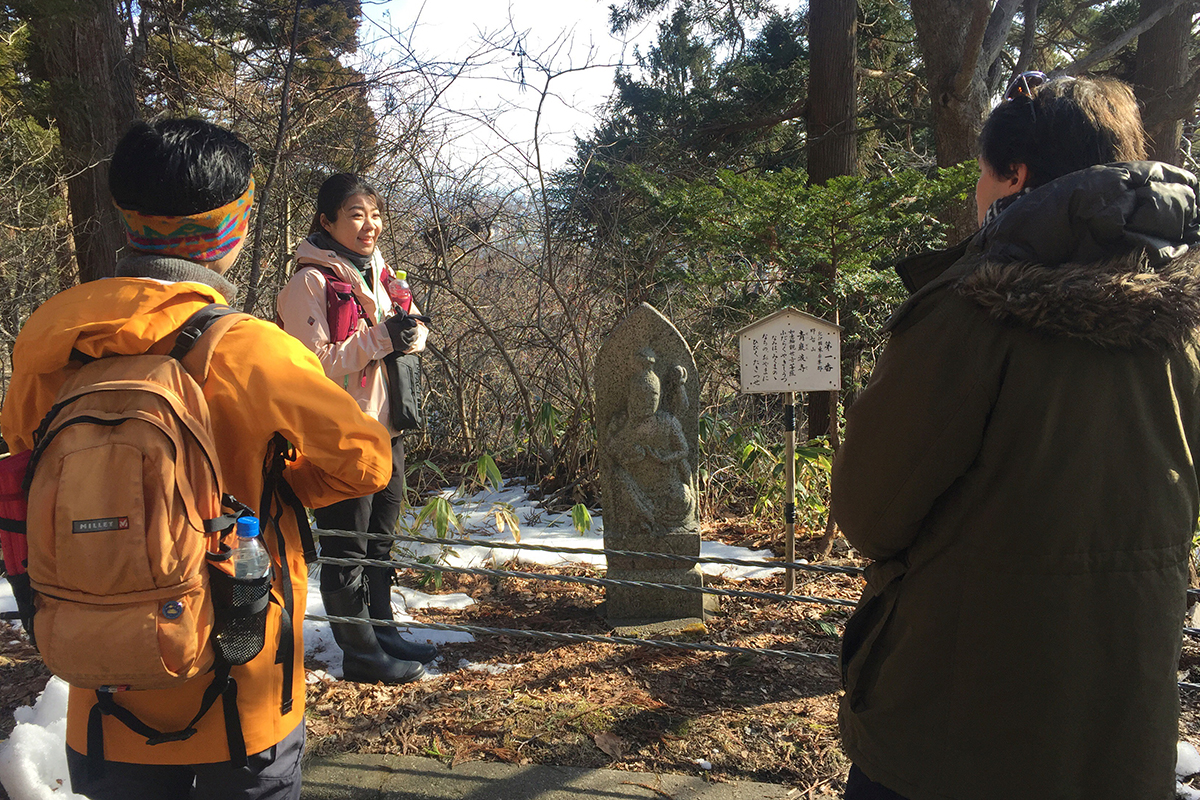 A statue of Kannon is a Buddhist image that saves people from suffering. The original comes from the Saikoku Kannon Pilgrimage. The Saikoku Kannon Pilgrimage is a 1,300 year-old journey to the soul which has been recognized as a Japanese Heritage and part of Buddhist culture. The total distance is about 1,000 km, and it is a pilgrimage to temples in the Kansai region. The pilgrims are promised by King Enma that if they collect all 33 treasure seals, they will receive a passport to Buddhist paradise, a land of happiness like heaven. In 1834, soil from the Saikoku Kannon Pilgrimage in the Kansai region was transported to enshrine the 33 Kannon Statues on Mt. Hakodate; these became known as "The Kannon Statues on transported soil from the Saikoku Kannon Pilgrimage". There is a 33 Kannon Statues Trail on Mt. Hakodate, and it is about 7 km long. They created the 33 Kannon Statues Trail on Mt. Hakodate for people who cannot make the Saikoku Kannon Pilgrimage because it's very far from Hakodate. You can see the 33 Kannon Statues along the hiking trails on Mt. Hakodate.
5. Lastly, a good and surprising aspect of Mt. Hakodate: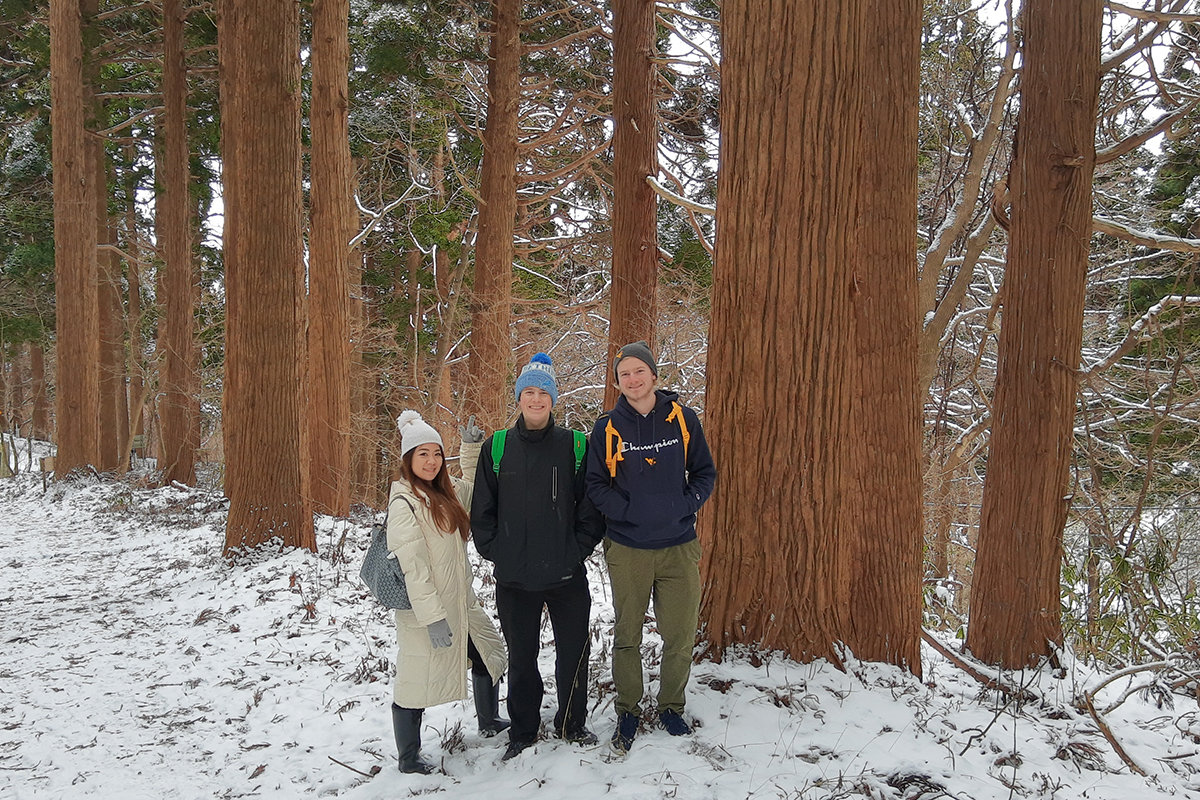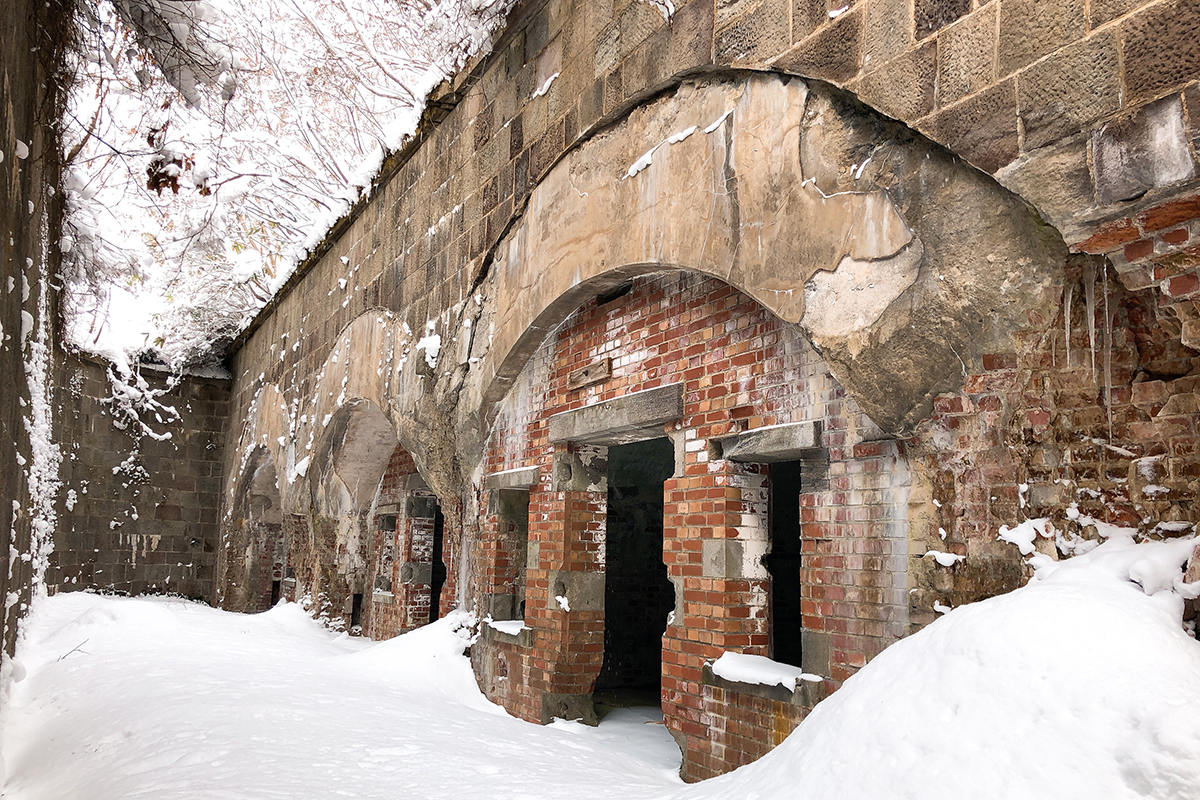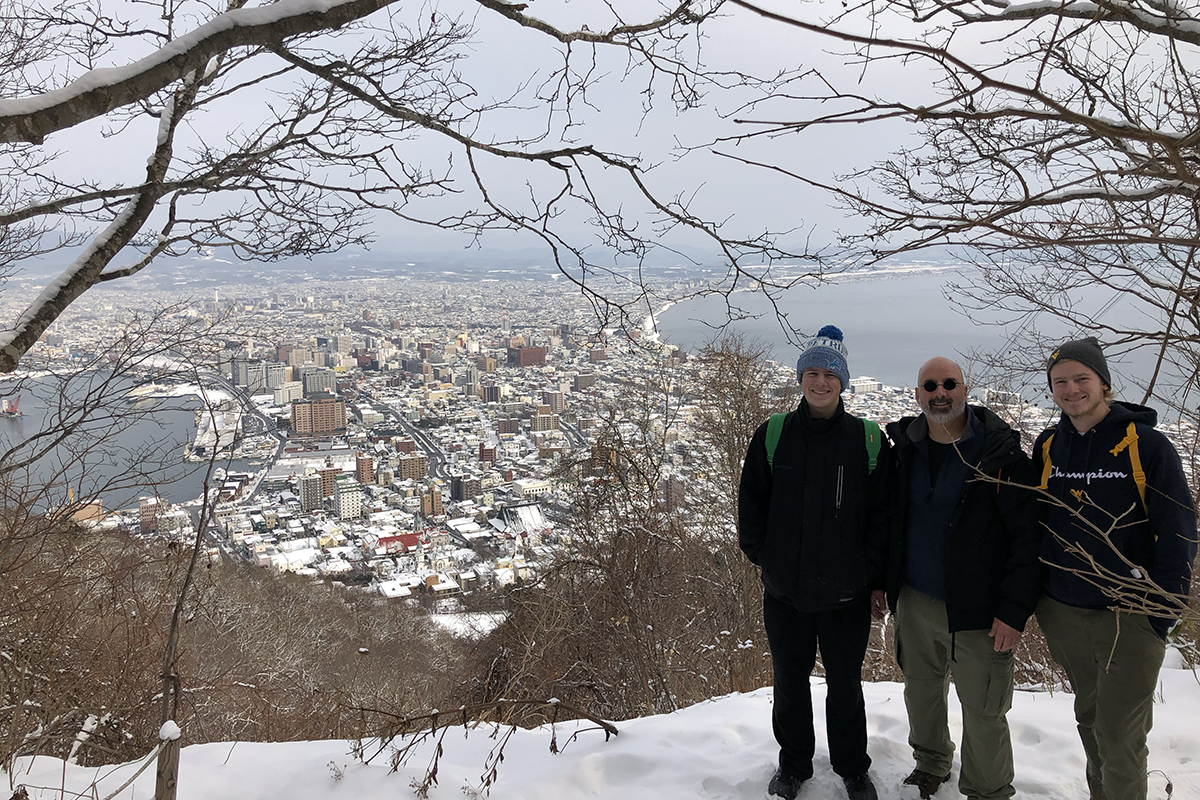 Available for hiking even in winter when it's snowing! This is because Mt. Hakodate has one of the lowest snowfalls in Hokkaido and faces the sea. Although it is often thought that hiking is not possible in winter in Hokkaido, snow is shoveled from the trails on Mt. Hakodate, and locals hike even in winter. Walking in the snowy mountains is very pleasant!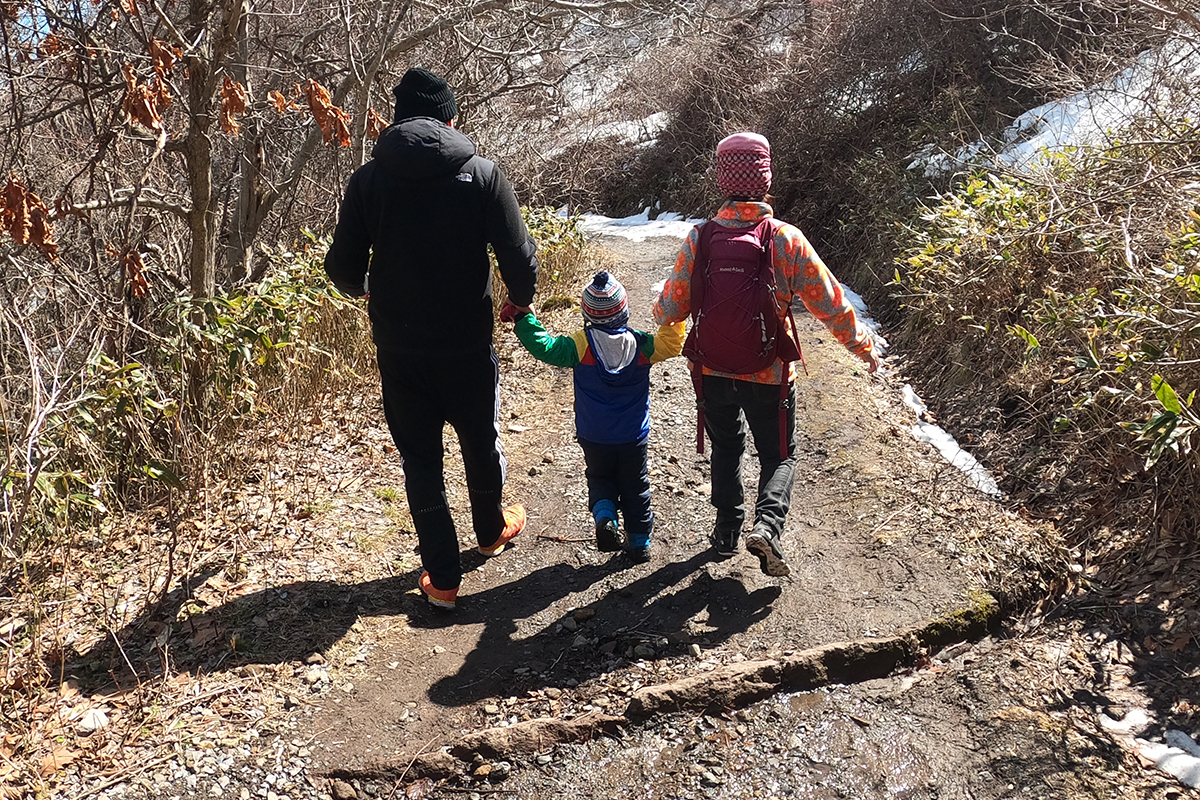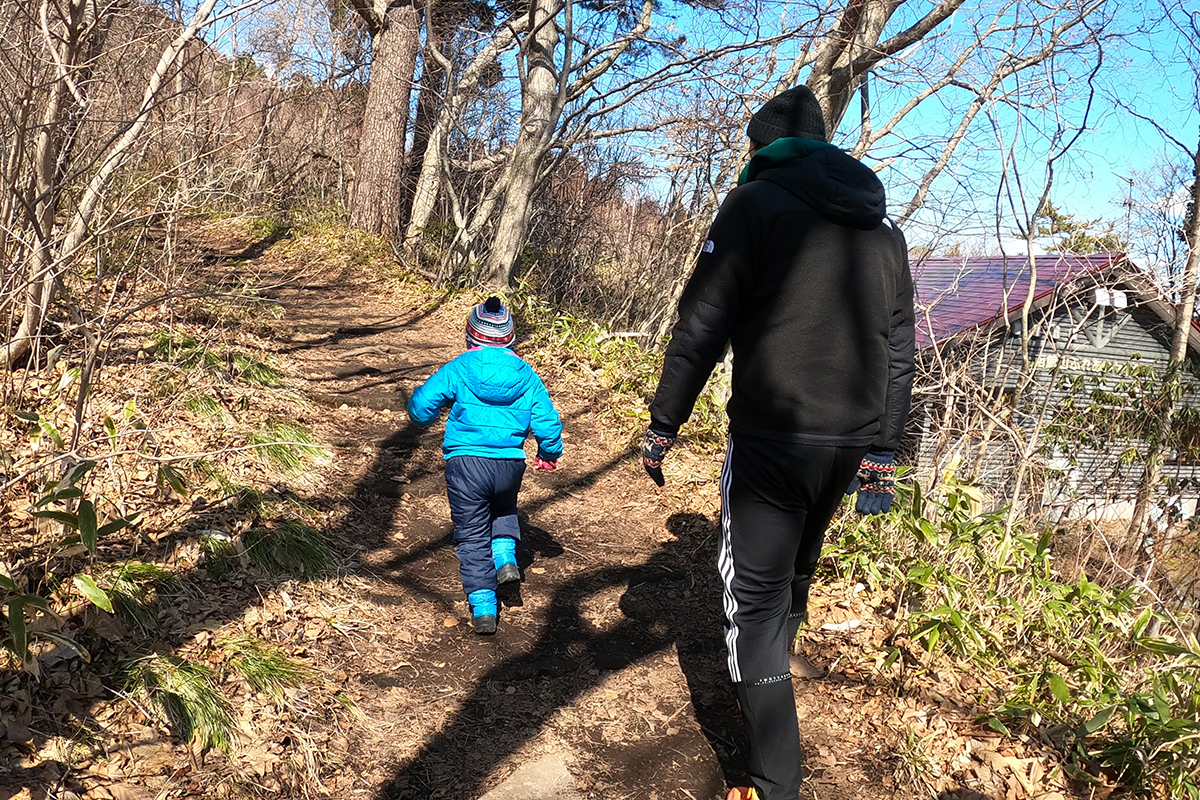 Even beginners or kids can hike! Mt. Hakodate is loved by locals of all ages and genders. The slopes on the trails are gentle, and it is very well maintained.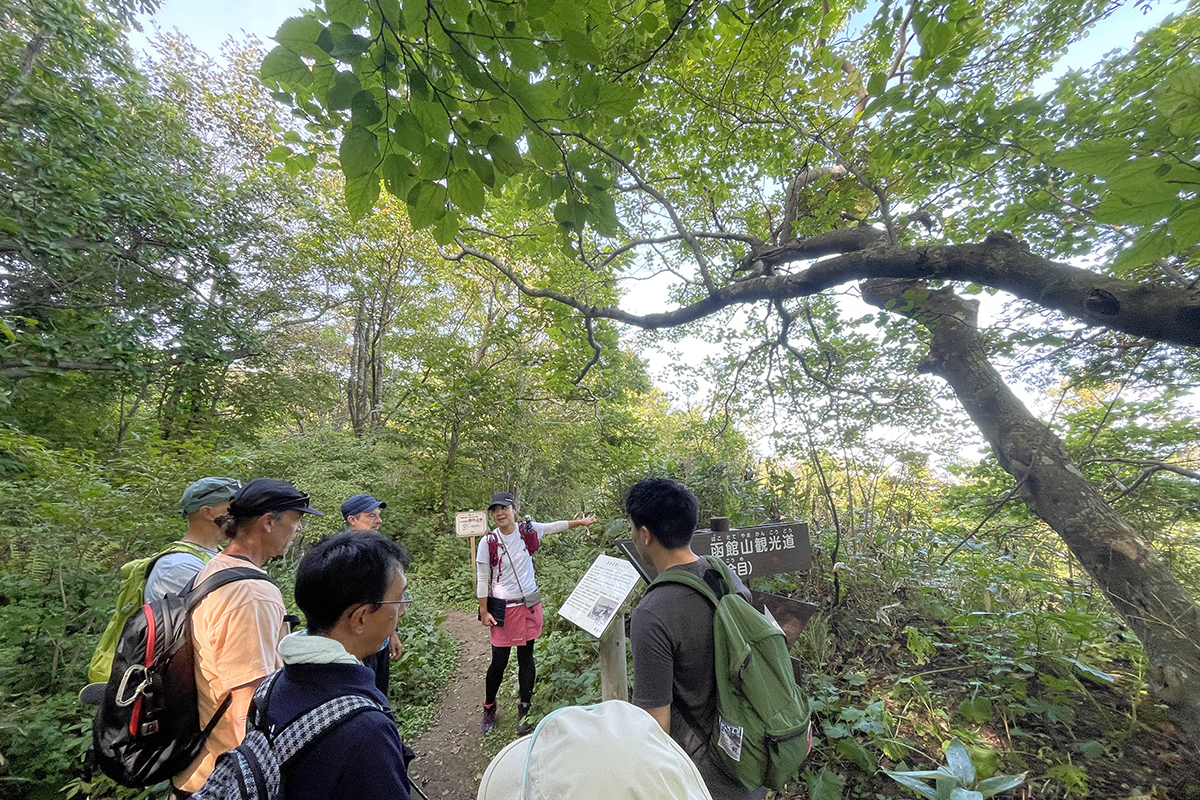 Hiking Mt. Hakodate is not only a great way to experience nature and scenery, but also to learn about the history of Hakodate and Hokkaido. It will be a special and wonderful way to expand your knowledge of Hakodate, Hokkaido, and Japan while hiking. Detailed and local information is often not available on the Internet or guidebooks, so it is best to ask a local guide to show you around!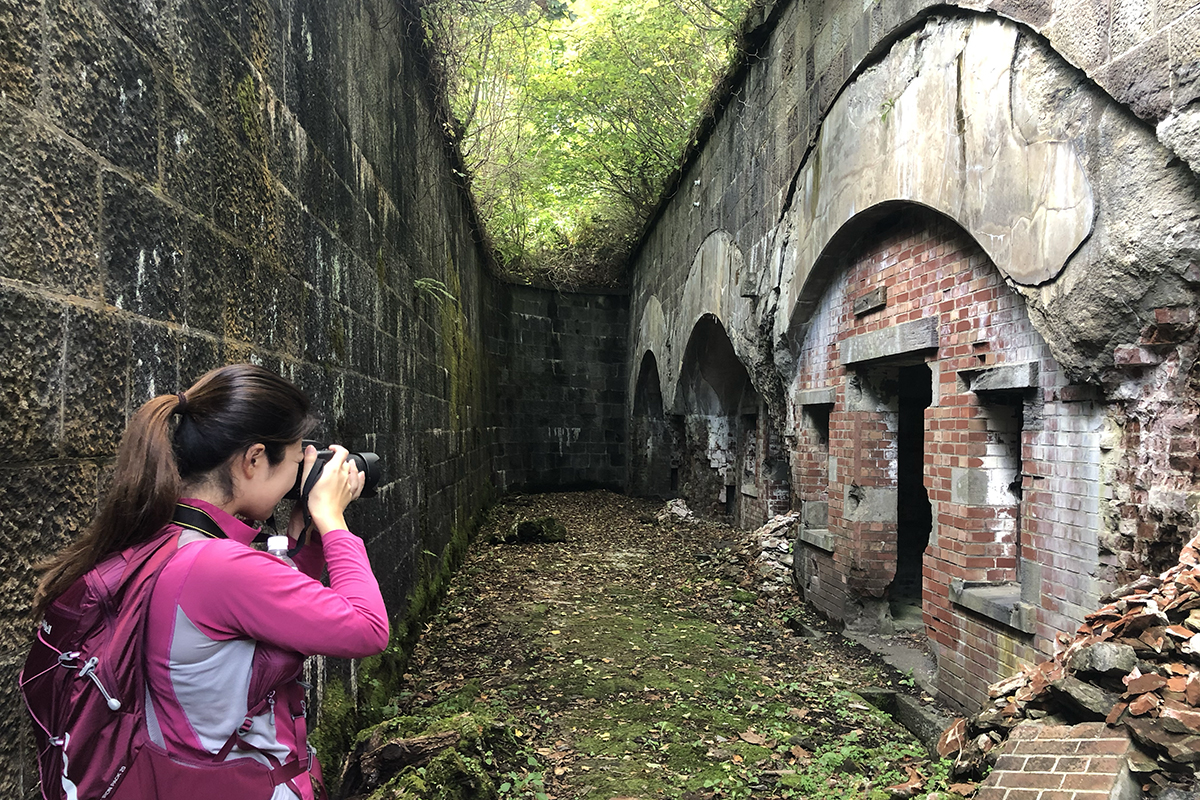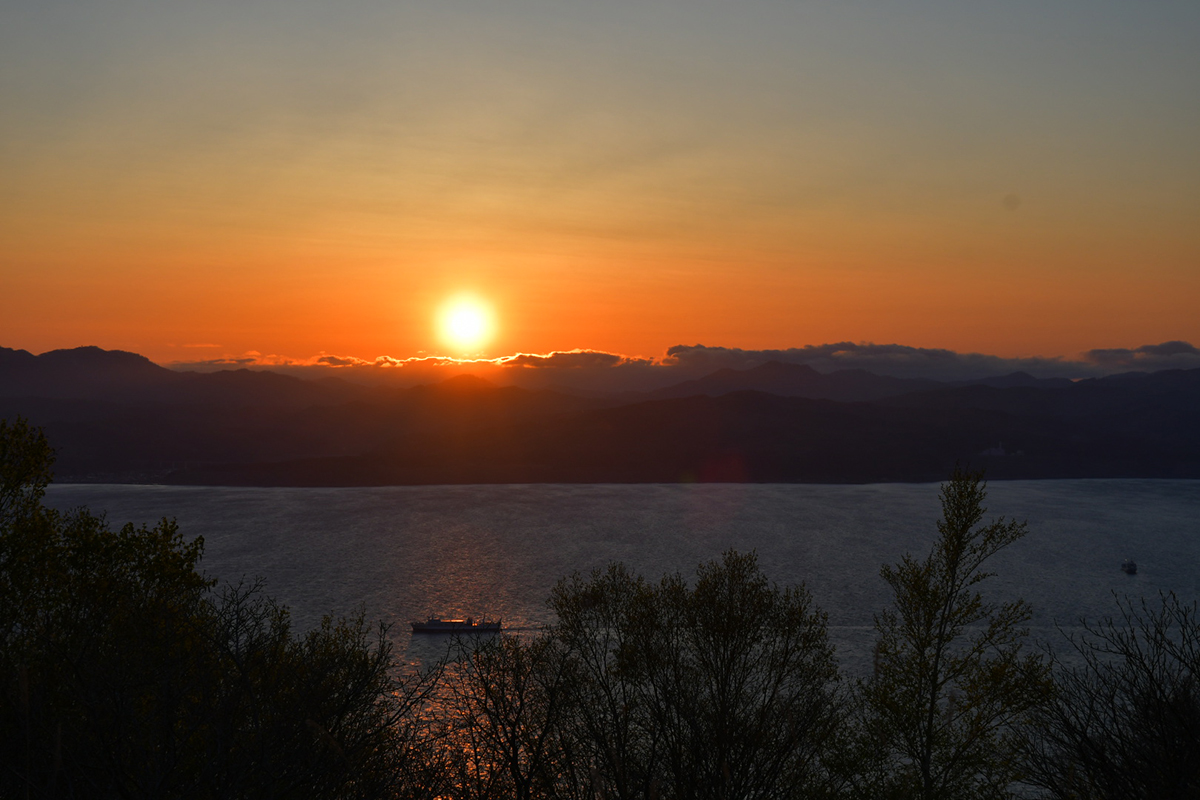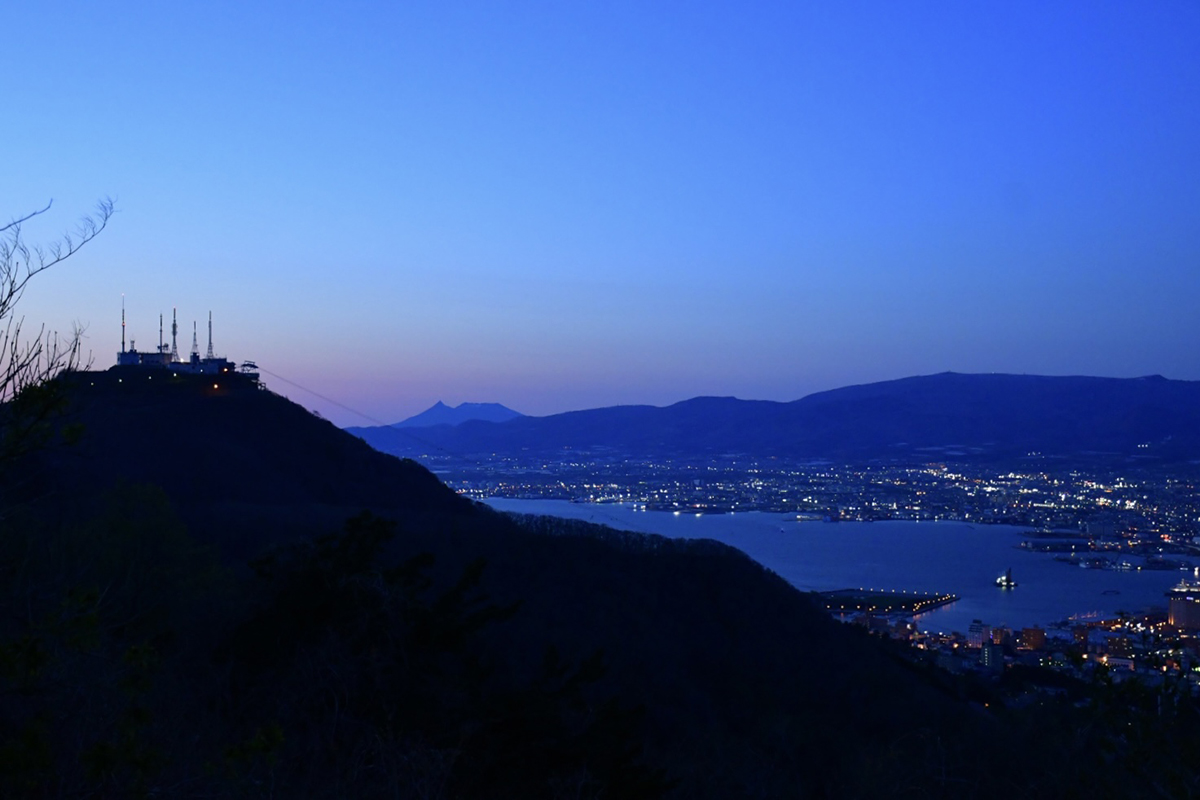 Especially hiking beginners will feel more comfortable and safer with a guide. In Hakodate, there is an English-speaking guide named Sara who can take you to the best parts of Mt. Hakodate, such as a highlight tour of Mt. Hakodate. She will take you on the tour for a 3-hour trip. This course offers different views in a short time: mountain views, sea views, city views, a secret fortress, sunset, and night views while taking in the mountain. What is a fortress? You will also learn about the history of Hakodate and how Mt. Hakodate played an important role in protecting the port of Hakodate, as well as other unknown aspects of Hakodate.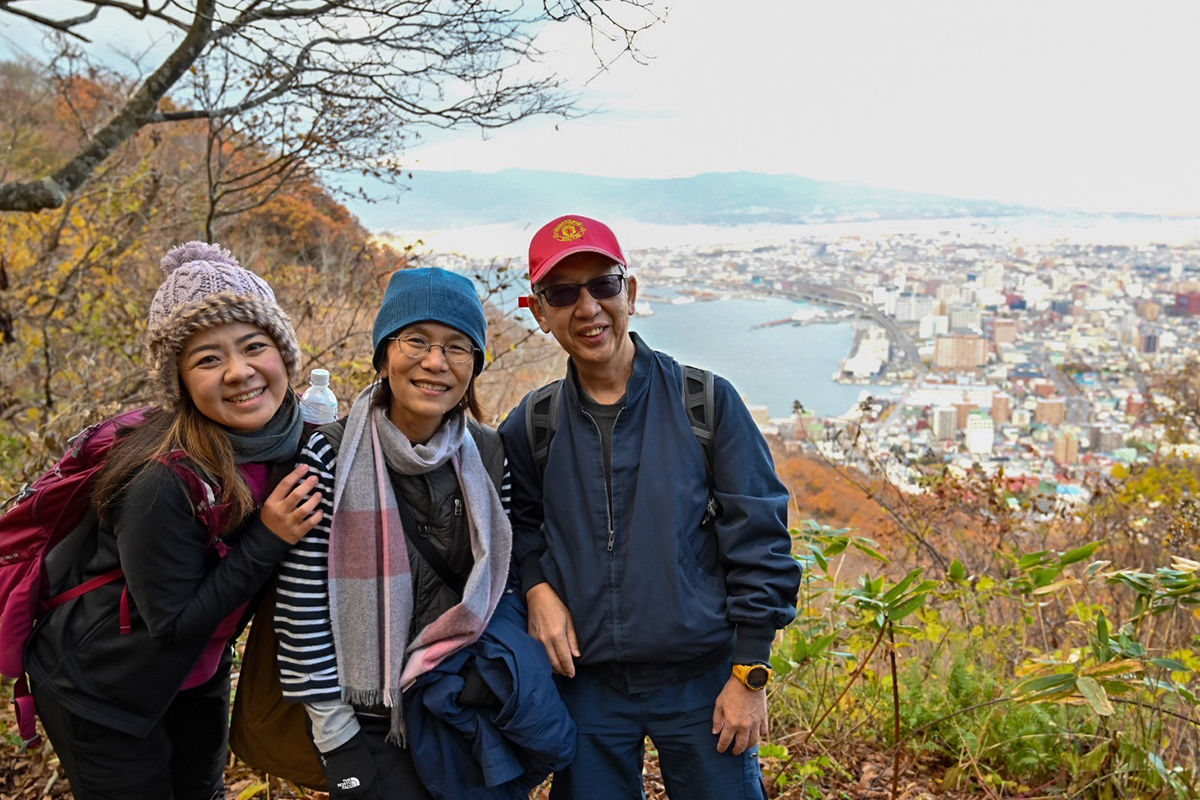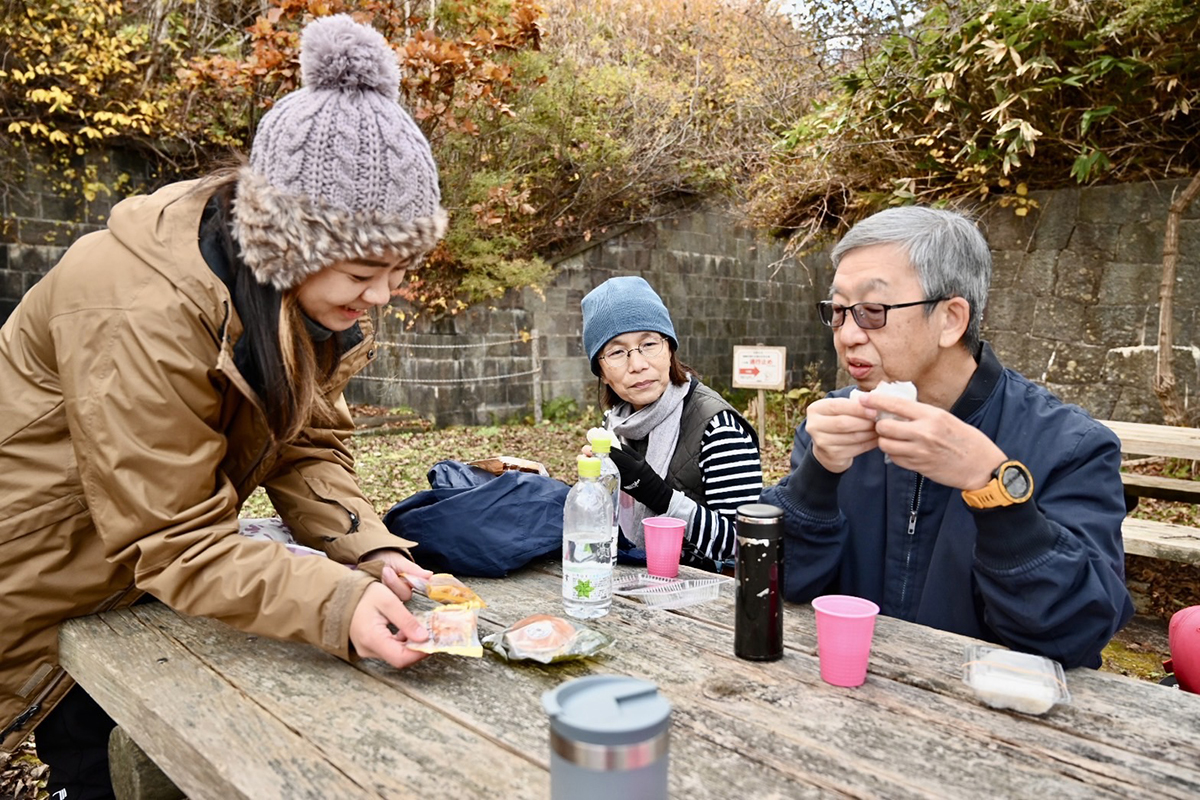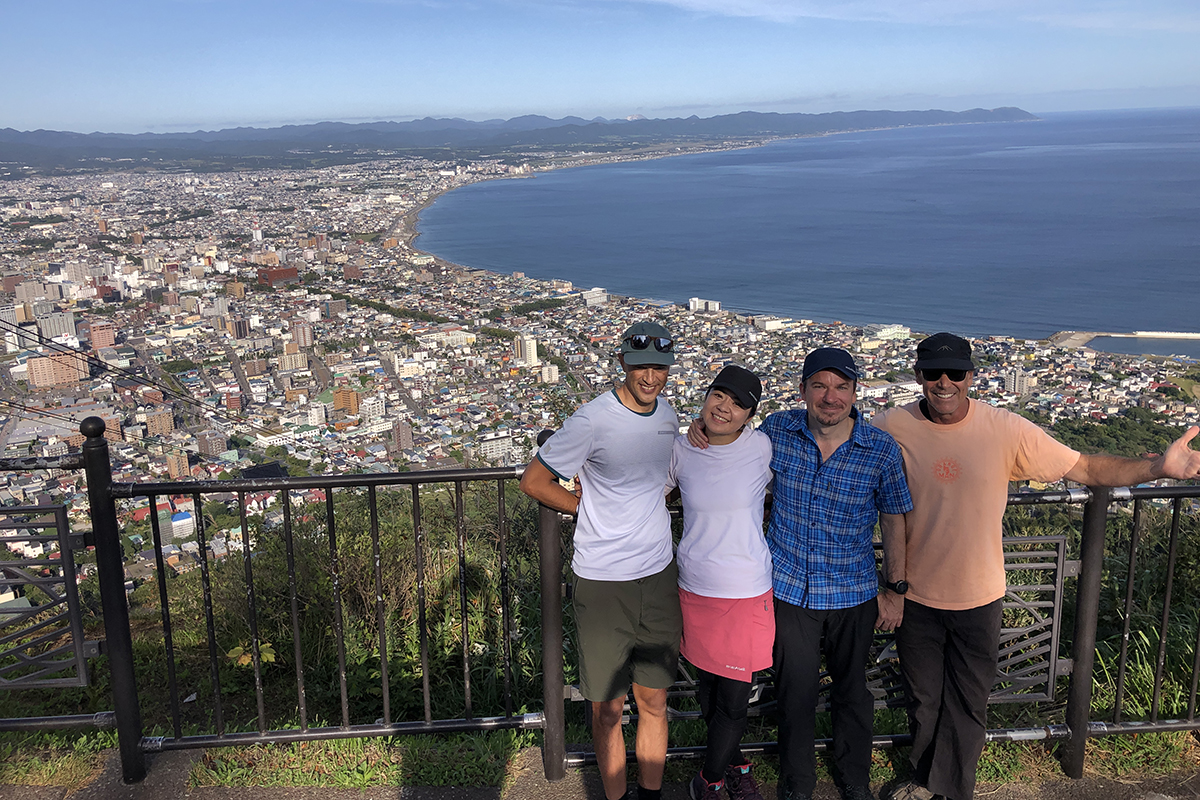 Enjoy hiking on Mt. Hakodate with a great local guide! Local stories add unforgettable memories to your Hokkaido trip! Why not include a hiking tour in your Hokkaido itinerary to discover the new charms of Hakodate, a city rich in nature that is less than a few minutes away from the city center and tourist attractions?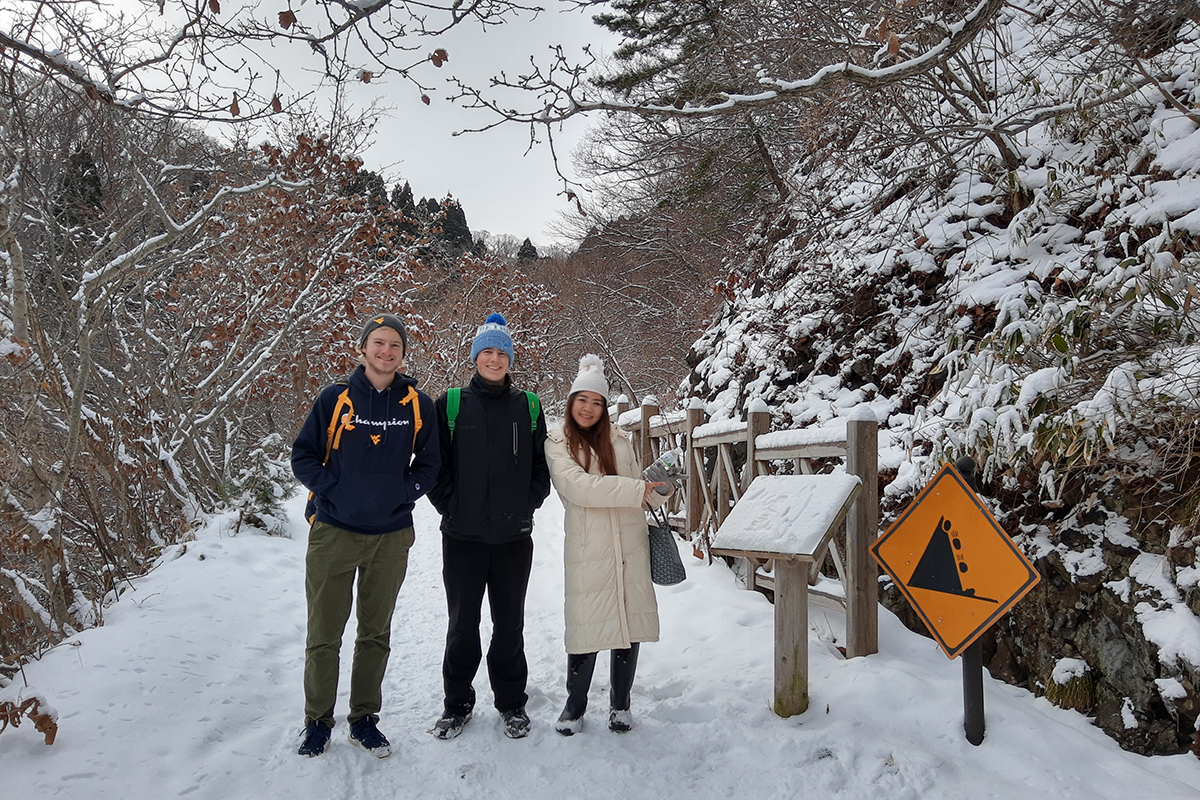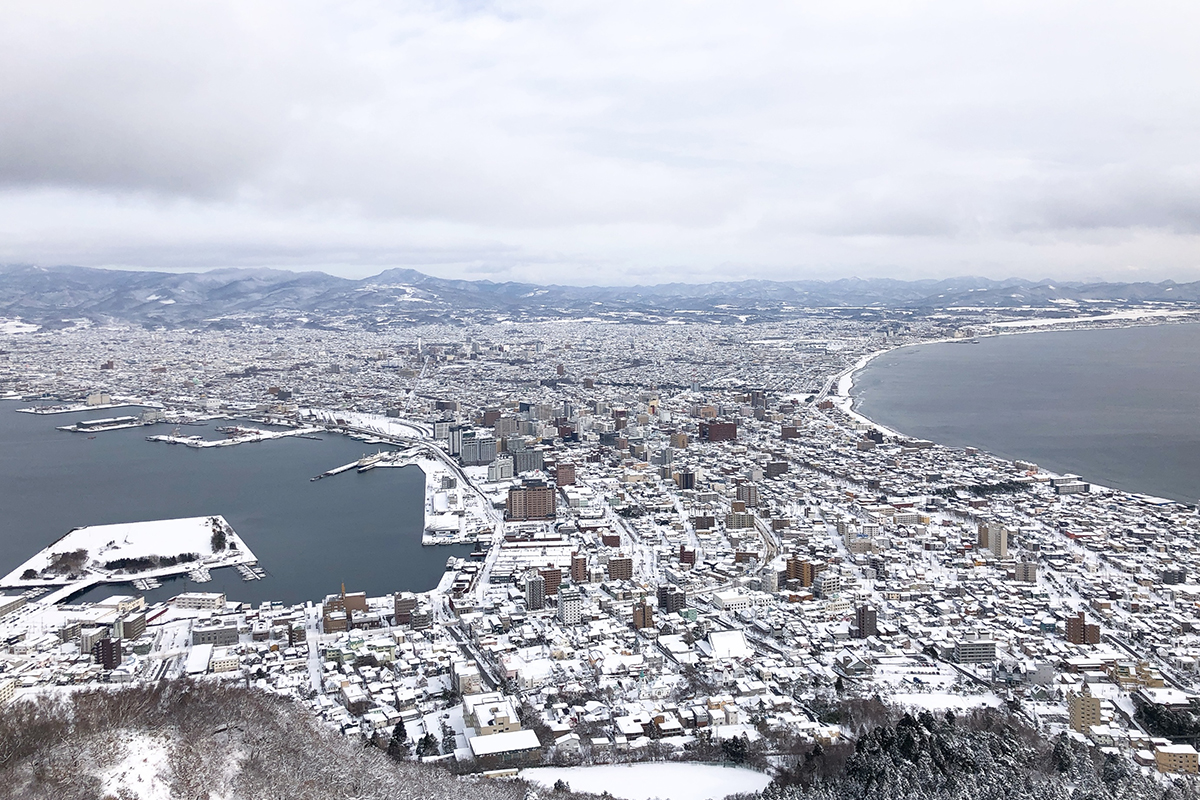 We hope you have enjoyed finding out about the charms of adding hiking plans to your itinerary. In this blog column, we have introduced "Mountain Hiking for Beginners in Hakodate City" and "Tips for enjoying the mountains." Hakodate is a great travel destination. If you can visit local places during your stay in Hakodate, Hokkaido, Japan, such as hiking Mt. Hakodate, where locals also congregate, it can be a fun and special part of your trip.
 If you would like to get to know Hakodate or find a special tour in Hokkaido Japan, just contact us. Together we can make the perfect travel plan for your Hokkaido trip. Just click on the 'contact us' button below and we can start planning!