The town of Toyoura in southern Hokkaido faces volcanic Uchiura Bay at the edge of the North Pacific Ocean. What makes Toyoura a really interesting travel location is that this cozy little town actually happens to be in the heart of the famous Japanese scallop industry. This little fishing town is conveniently located two hours from Sapporo and only half an hour from Lake Toya, which is a popular hot spring resort.
The most wanted, high-quality Japanese scallops (or "hotate" in Japanese) come from Japan's northernmost prefectures Hokkaido and Aomori. In Toyoura you have a chance to taste this seafood delicacy before the scallops are frozen for export and sold to high-end restaurants all around the world. Japanese scallops are sweet and soft. They make excellent sushi topping and taste wonderful grilled with some sizzling hot butter.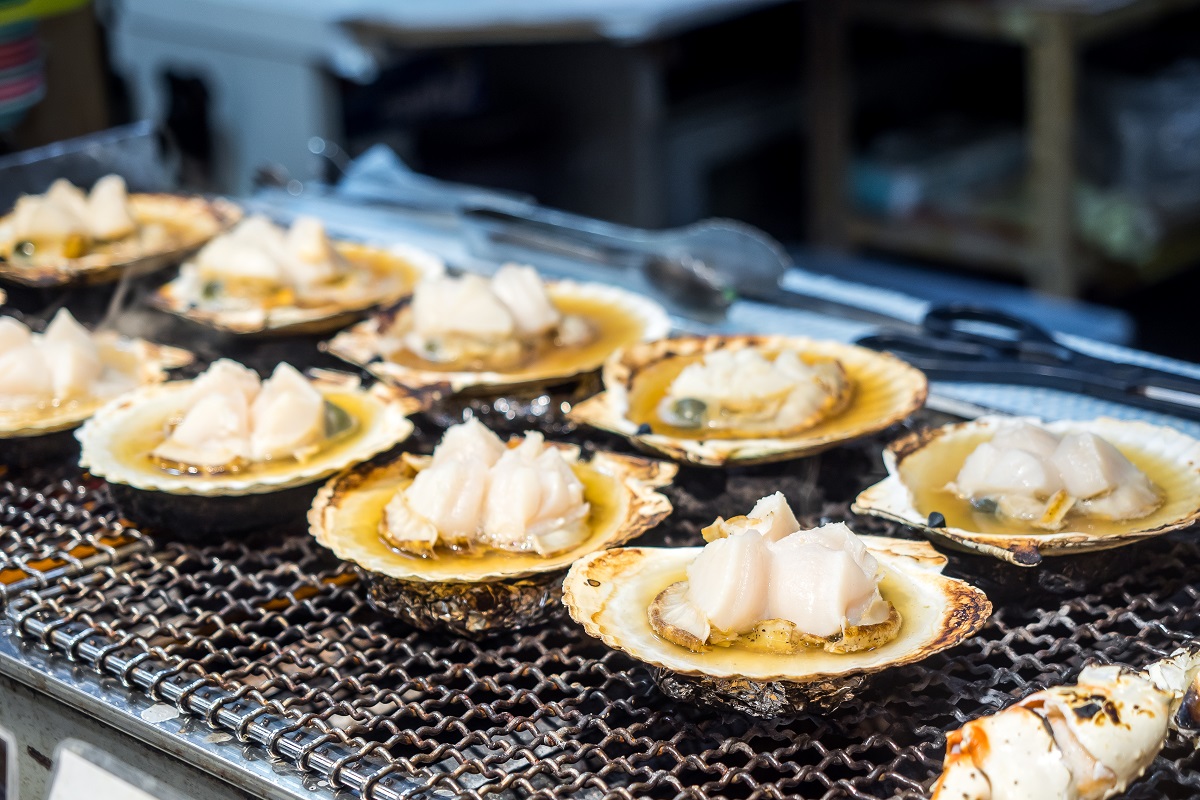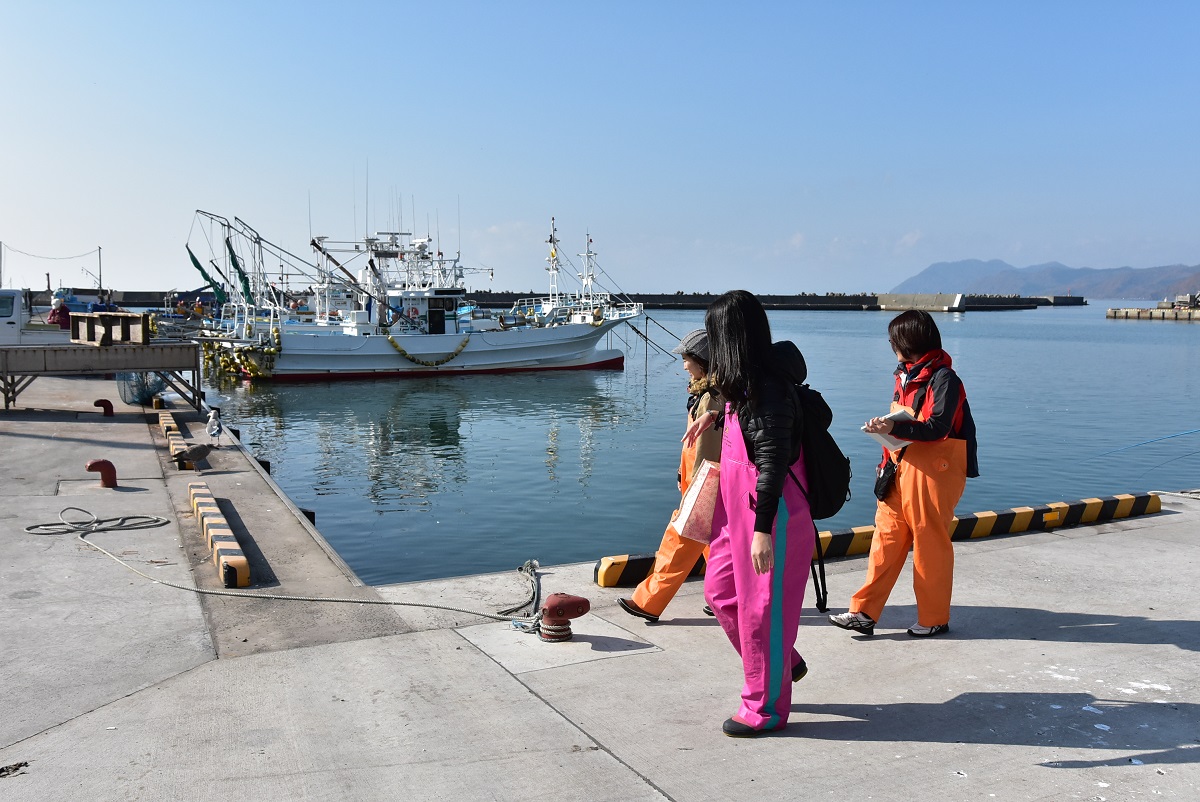 Scallops have enjoyed the shallow waters and comfortable sand of Uchiura Bay for ages. In fact, archeologists have found scallop shells from the bay area dating all the way back to the Jomon period (around 14,000–300 BCE)!
One reason why Japanese scallops flourish in North Japan is that they prefer seawater of around 5-19 degrees celsius. In other words, they favor the cool waters of Hokkaido to the warmer waters in the southern parts of the country. 
Another aspect appreciated by these delicate sea creatures is the mineral richness of the area, caused by volcanic eruptions of the past. A British Captain Broughton who explored the area in 1769 even named the bay "Volcano Bay". Many active volcanoes can be spotted around the bay starting from Mt. Usu by Lake Toya in Shikotsu-Toya National Park to Mt. Koma-ga-take in Onuma Quasi-National Park on the other side of the bay.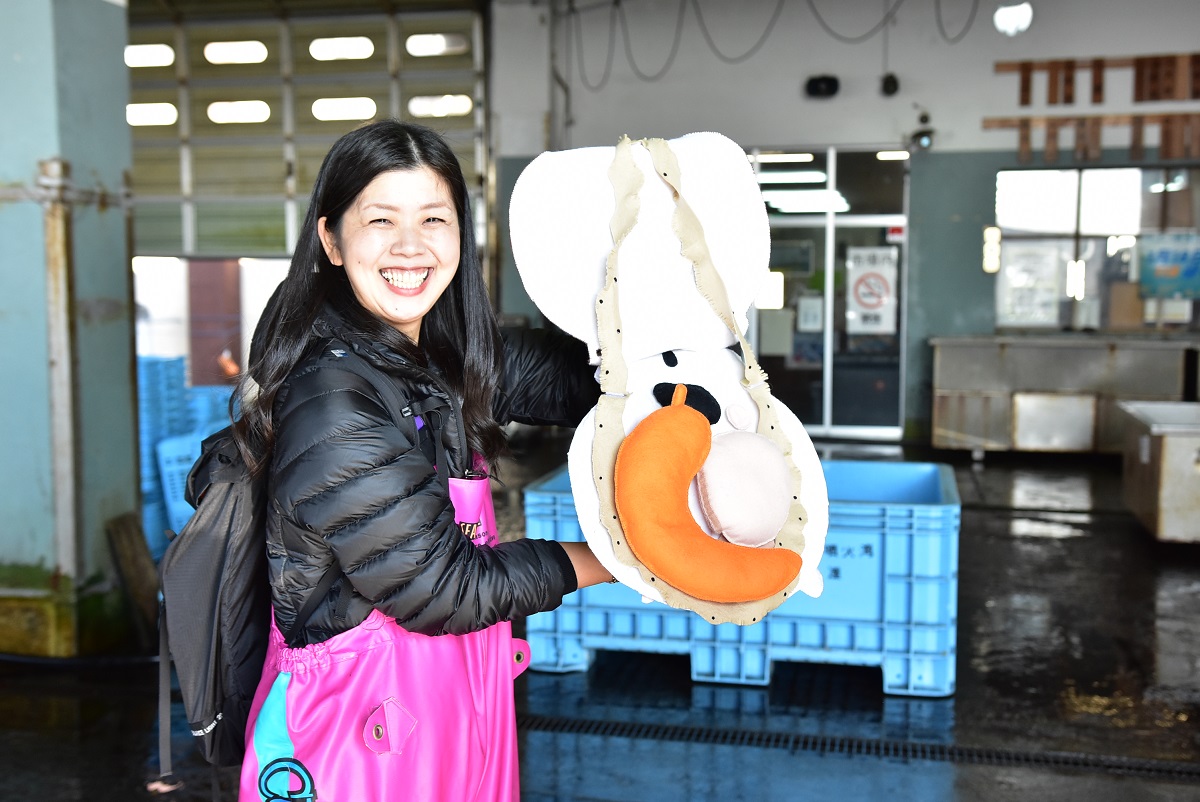 Behind the scenes of the scallop industry with a local guide
In Toyoura, you can get right into the Hokkaido scallop fishery scene with our trusted local guide Ms. Tanaka. Ms. Tanaka's guided tours are top class: not only is she an expert of the area and the scallop industry, but she also knows how to really plan an interesting tour. Besides working as a guide for a long time, Ms. Tanaka has a fascinating career history as a news station's director as well as experience studying abroad.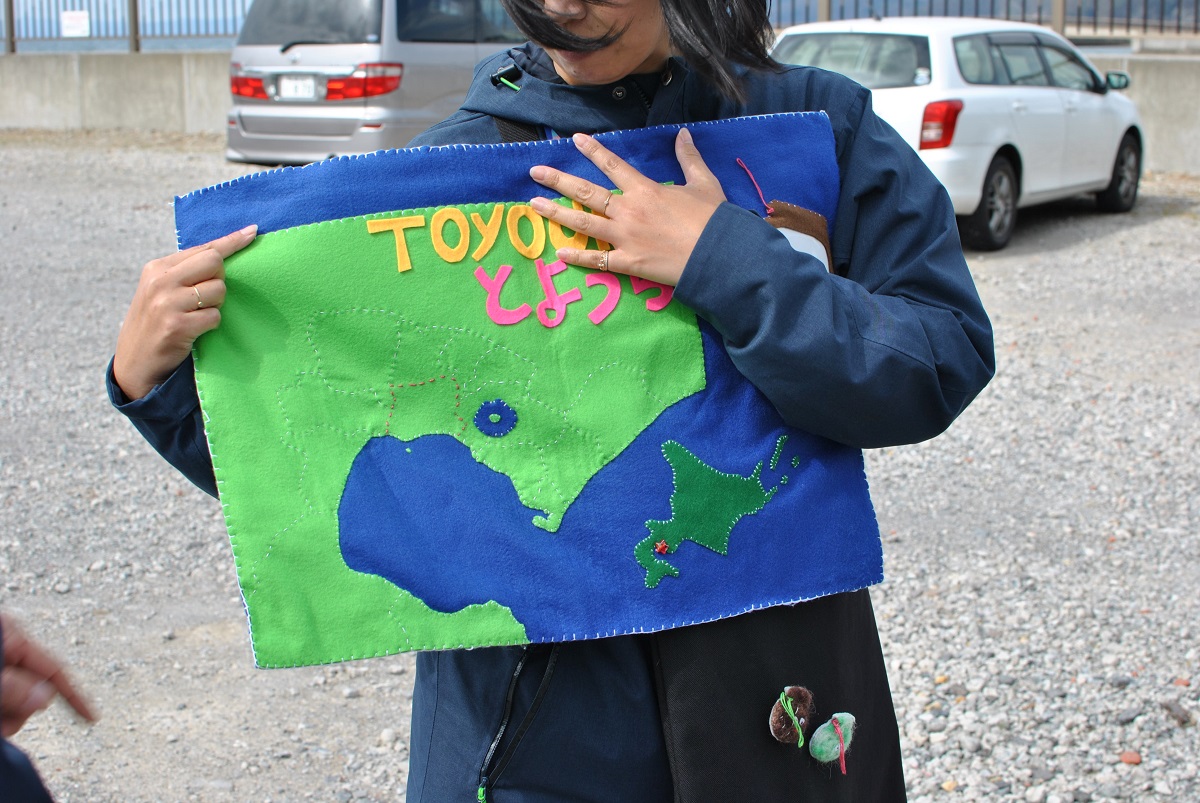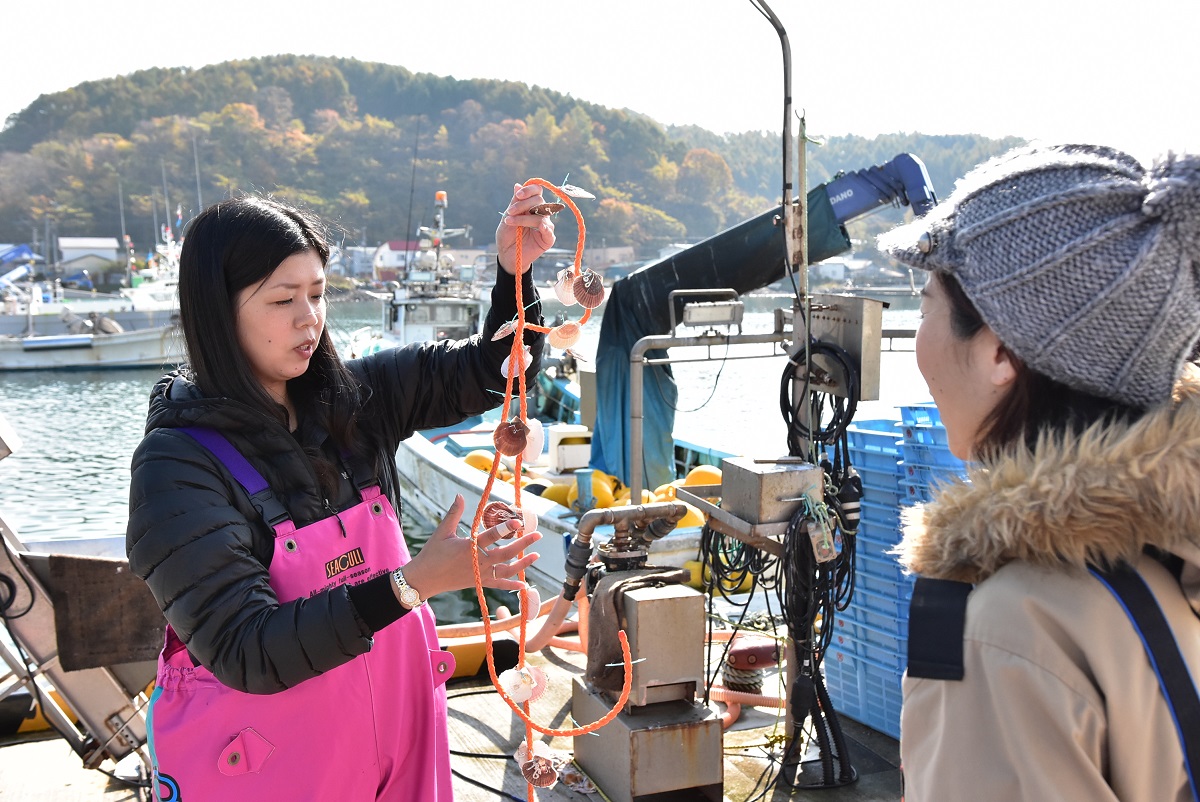 During the seaport exploration tour with Ms. Tanaka, you can wander with permission around the harbor area, smelling the sea breeze and getting to know the reality and the everyday lives of the locals. You can chat with the fishermen and maybe even enter their fishing boats for a bit. If you are lucky enough with your timing, you may witness a lively fish auction that takes place in the early morning.
Besides catching wild scallops, fishermen can also raise scallops themselves. Toyoura scallops are cultivated in special traps that are left in the sea currents for years. The scallops are fed by humans so that they will grow to be big and tasty. Scallop cultivation was not a common practice some 80 years ago, but nowadays scallop aquaculture has gained a strong foothold in Japan. 
Currently scallops make approximately 30 % of Hokkaido's fishery products. They are an inseparable part of Hokkaido's food culture and an important product for the local fishing industry. In Toyoura, you will hear about the interesting plot twists and fascinating individuals behind the scallop phenomenon.
On the top of taking a look behind the scenes of the town's scallop industry, there are also other local activities you can try out in Toyoura, such as strawberry picking. You are warmly welcomed to this little Japanese town to share the lifestyle of the locals living here at the edge of the Volcano Bay!
If you liked this off the beaten path Hokkaido destination, you might also enjoy reading:
If you are interested in adding the charming little town of Toyoura to your travel bucket list, do not hesitate to let us know!
---
Send us a travel inquiry for custom-made Hokkaido itinerary or find more travel inspiration on our blog columns or  Hokkaido sample itineraries!
We are taking reservations for the year 2022 and after. Please read the latest Covid-19 updates for Hokkaido and Hokkaido Treasure Island Travel's countermeasures for further information.