Hokkaido year-end and New Year trip to spend with family
From : United States, Hawaii 10 Family member, 2019.12
Our family experienced at least three private dinners with great Japanese foods/cultural experiences in restaurants where the restaurant opened ONLY for us! From making fresh sashimi temaki roll sushi, chef guided tips and demo on how to cook egg roll, to grilled abalone which was still moving on our table as it grilled, to freshly deep fried Hokkaido potatoes as we helped to decorate our new years good luck decoration; all experiences of a lifetime.
Imagine powder snow skiing, onsen baths, cultural meals and experiences with the local people mixed together with our private van, driver and tour guide and translator….. priceless!
Megumi planned the perfect trip for our family (10 total ) with our two grandchildren. From meeting us at the airport on our arrival to arranging the highest quality accomodations and meals, Megumi was such a pleasure to work with.
To be clear, Hokkaido Treasure Island travel helpedto plan the "ground only" portion of our to Hokkaido. Megumi planned every detail to match our family's needs, exactly to our desires. Pre-trip planning was via email and any adjustments to itinerary were easily added or deleted as we desired.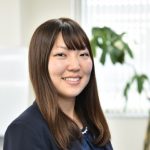 Planner in charge of this trip
Megumi
About this trip
They are from Hawaii, 3 generations. Grandparents visited Hokkaido with friends before, and this time they decided to have New Year's vacation in Hokkaido.
They live in different states, so it was limited family time in Hokkaido. New Year Holiday is one of the busiest period in Hokkaido, so I arranged private activities and dinners.
Recommended content and Area for this trip
Handmade dinner at local restaurant in Iwanai.
We, Japanese people love Sushi. When we celebrate something, we often eat Sushi.
To celebrate New year, we eat Sushi as well. Thus I arranged hand rolled sushi making dinner at local restaurant.

Potato farm visit in Kyowa.
Hokkaido's potato is one of the well known vegetables. This farm has huge field and it's all covered by with snow. They have old snow press vehicle which can take you to the center of huge snow field. You can jump, dive or anything. After some play with snow, they enjoyed tasting deep fried potato.