A trip to meet many wild animals in Shiretoko National Park
From : Singapore 8 Family member, 2019.12
English-speaking driver was not only keeping his eyes on the windy road through the Shiretoko nature park but also helped spot the animals and stopped the vehicle safely so we could observe them at close distance. Our good fortune held up as the sea was clam as a mirror the day we headed out on our nature cruise and within 10min, the captain located a pod of killer whales whom we trailed for almost 1.5 hours. Everyone on board were in awe as we see the whales gliding majestically alongside the boat barely 2m away watching their 2m dorsal fins emerge from the sea, flapping their tails, breathing out from their blow holes and occasionally bobbing their heads out to check us out and showing their signature white eye patches, tiny eyes and giant teeth. At one point we held our breathes as a few of them swam under our boat only to surface at the other side. It was like a "live" episode of the Blue Planet except missing David Attenborough's voice over
This is our second family holiday to Hokkaido and while we had more snow than we bargained for the last time we were here, this time we encountered more wildlife in their natural habitat than we bargained for – 1 bear, 2 deer, 2 foxes and a pod of about 80 killer whales!
We started our trip from Memanbetsu and ended our trip in Sapporo on a high note as it coincided with the Yosakoi Soran Festival which saw the city centre decked out in colors and many teams donning vibrant traditional dance costumes pitting their dance skills against each other on the streets. Our tour planner Megumi-san who meticulously arranged for the trip was one of the participants and her team was one of the finalists!
This has been another wonderful family holiday that left many unforgettable experiences for us all. I have a feeling we will be back in Hokkaido again someday.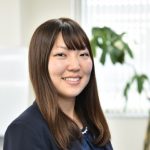 Planner in charge of this trip
Megumi
About this trip
They are from Singapore, 3 generations. This was their 2nd time trip to Hokkaido.
First time they visited in December to travel Central Hokkaido where is recommended for 1st time traveler. This time they traveled the Eastern Hokkaido where have more possibilities to meet wildlife. We have family friendly activities which are inndor food related activities, easy outdoor activities. From children to elderly will enjoy Hokkaido altogther.
Recommended content and Area for this trip
Shiretoko Nature Cruise is a MUST to try when you visit Shiretoko in green season.
In early June to July, you have a chance to see Dolphins and Killer whales, and in August to September, Sperm whales can be seen in August to September. These giant wildlife animals gather to Hokkaido because of the minerals brought in by massive amounts of drift ice and local sea currents.

Picnic at Rapeseed flower field.
These are fields that are usually off limits, but our trusted local guide, who understands and respects the farmers and their work, will take you to the fields and tell you about the Hokkaido agriculture and the everyday lives of the local farmers. You will enjoy locally prodeced lunch outdoor.