Fantastic Time Experiencing Winter in Hokkaido
From : Singapore 6 Family member, 2019.12
We especially enjoyed our time out in nature during this winter – chopping firewood and bonfire, trekking in the snowy national parks or simply random play with snow whenever we have a chance! Carving ice cubes into glasses for juices and glass blowing were also activities which we all enjoyed!
And of course, digging cabbage in the snow and having hot soup picnic out at the snowy farmland (cooked from sausages we made and cabbages we dug ourselves) is the most precious memory close to heart!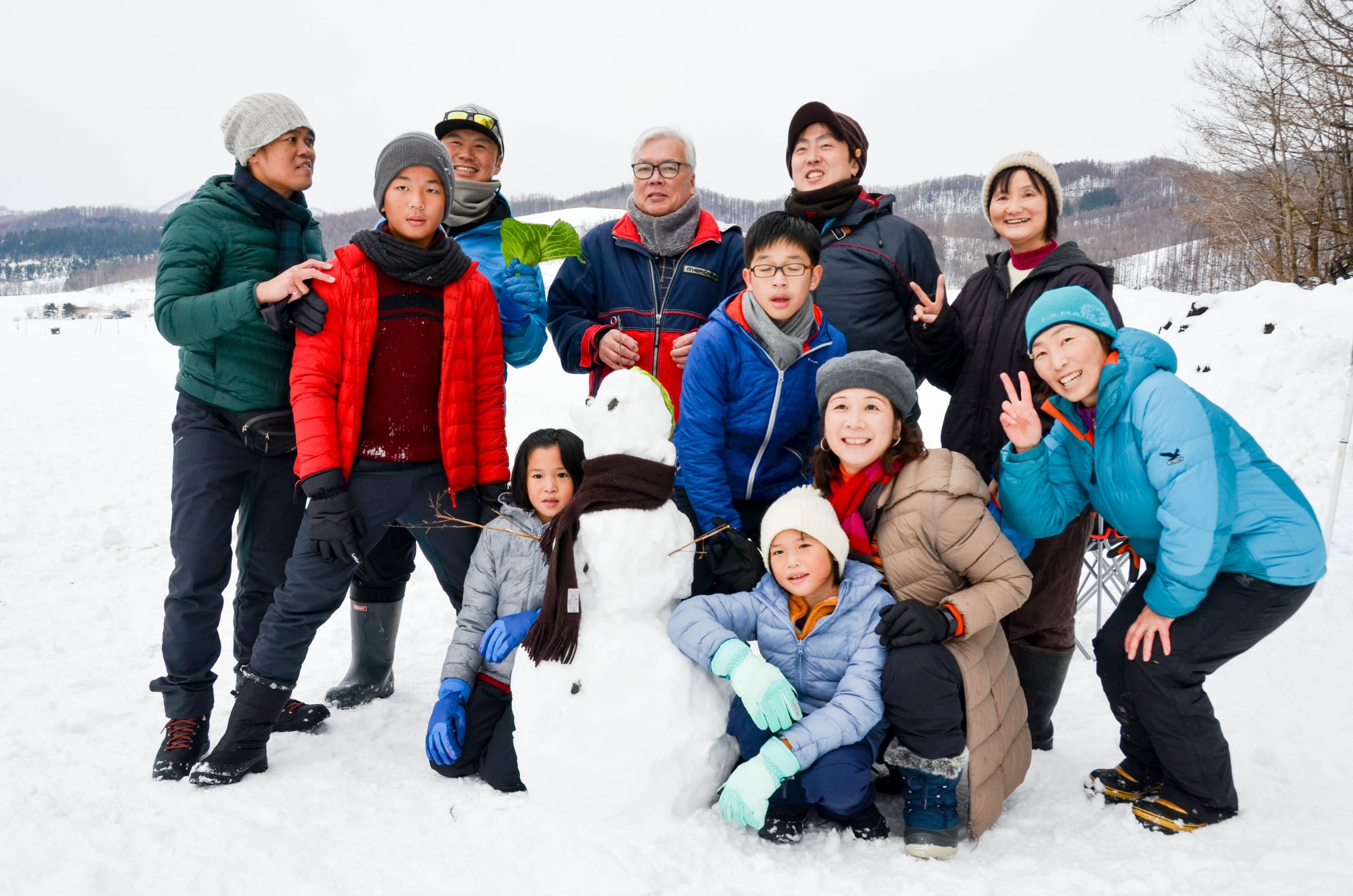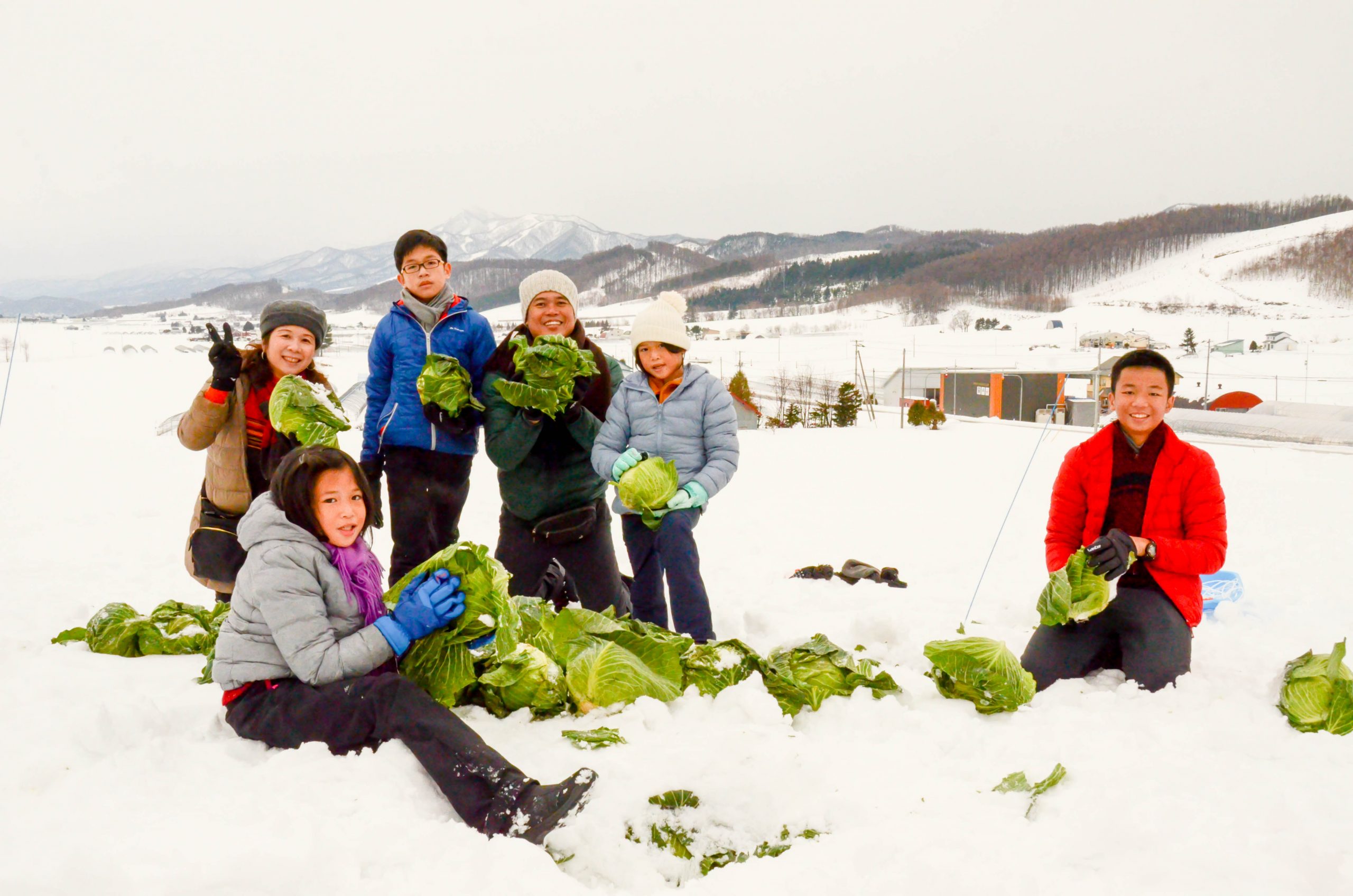 We had planned our family holiday with the hope of seeing snow, but our Hokkaido holiday has turned out to be much more and we're looking forward to be back again! Travelling with 4 young children in winter needs lots of planning from fun, activities to logistics. We sincerely thank Megumi-san and Shu-san, for making this happen, showing us beautiful Hokkaido (especially with insights and tips from the local view :)and taking care of us throughout the trip.
We especially enjoy the hands-on, outdoor activities close to nature – Do share any ideas that you are exploring!
We'll be back!!
Recommended content and Area for this trip
Right after they arrived at airpiort, I arranged "welcome Day Camp" at Shiraoi town. It takes less than 1hr from New Chitose airport. Where you can feel like entrance of Nature of Hokkaido. You will enjoy easy forest walk and breaktime with hot drinks. You even try choping woods for bonfire.

I arranged outdoor activity "Cabbage digging under snow field" in Furano.
It's one of the new activities which can be done in snowy island only. The famer can let you ride on a tractor and you will enjoy Hot cabbage soup outside.