I was born and grew up in Kitami in the Eastern Hokkaido. I joined HTIT in 2015, 2 years after I came back from Toronto, Canada. I remember I met "English" at the age of 8. A few Americans visited my friend's house and one of them taught me Alphabet and easy words. This event affected my life. I was the child who dreamed of going abroad. I started traveling other countries when I was a university student. Travel is a big part of my life. It really inspires me. I have kept learning many things by traveling. Especially I like to meet local people because I can know real culture and lifestyle by them. I would like you to meet many nice people in Hokkaido. It would be great if you get something through our tours.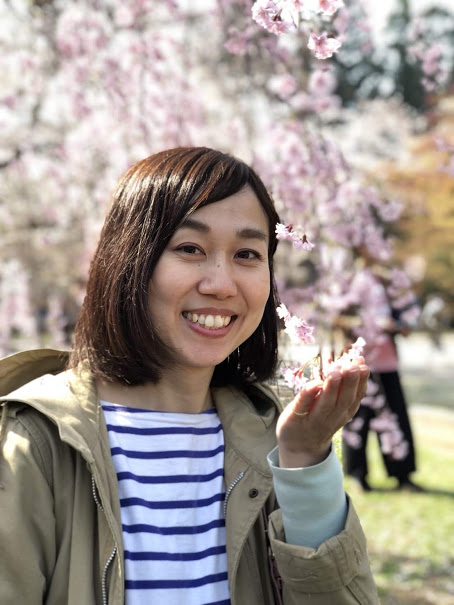 MY EXPERTISE:Combine the best ingredients from Hokkaido with the best chefs
I am an multi-expertise person in Hokkaido. I have experienced making many kinds of tour such as Hiking, Skiing, Foodie, Photographic and etc. I tried many activities in Hokkaido for this 4 years. If I had to say, I specialize in food. I worked in some restaurants when I was in University and I was the barista in Toronto and Japan. Unfortunately, I left this job because I hurt my wrist. However, I respect the food industry because it makes people happy. I am discovering new restaurants, new good foods in Hokkaido. The quality ingredients here are very good but there are many good chefs, too. I would like to introduce you the best food here!!
●WHY I LOVE WORKING IN TRAVEL:
I love working in HTIT rather than in the Travel industry. I'm proud of what we are doing.
Our mission is to contribute to be sustainable development of Hokkaido by tours. We are making our itineraries and programs with local towns. There is nothing that could make me happier than this if you enjoy our itinerary so much.
●MY FAVORITE :
Nature, Food and Culture! Hokkaido is the miracle island. Although most part of Hokkaido used to be the marshland, we produce many agricultural products now. Drift Ice brings plankton every winter. It affects wildlife to live in Hokkaido. Can you believe Killer whales or birds such as white tailed-eagles come to Hokkaido from around the world every year? Once you go outside of town or city, you can find good places for Hiking, Horse Back Riding or Camping etc. Please don't forget Soft serve ice cream. It is the enjoyable attraction to compare the taste. Our culture is linked with Nature. Ainu Indigenous people have been living and protecting this island. Most name of cities and towns in Hokkaido come from Ainu Language. It must be interesting to know their culture rooted this island