Misa loves adventures. She says "adventure" has two meanings. One is experiencing a new world she has never seen, and the other is feeling freer by breaking her own barriers. It doesn't have to be challenging all the time. Sometimes a short conversation with a local brings her a new perspective for seeing the world.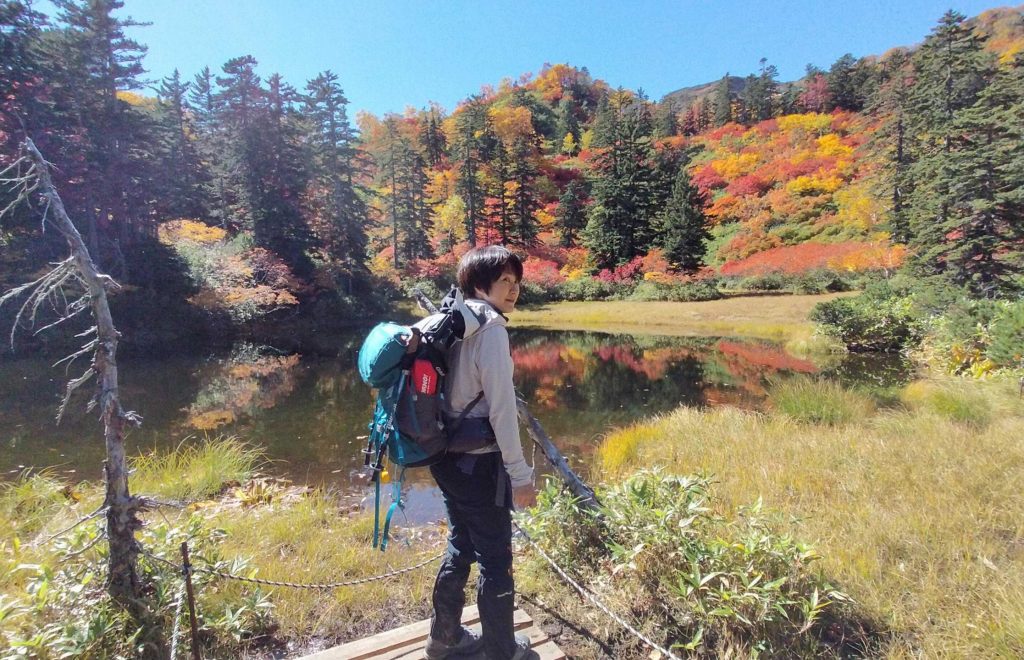 MISA'S EXPERTISE: Connecting small local towns in Hokkaido with the travelers
She was raised and studied nutrition in Hokkaido since her family moved here when she was four years old. Then, Misa worked as a magazine editor for a local magazine that focused on the foods and lifestyle of Sapporo. Spending most of her 30s abroad was her life's treasure. First she worked as a tour guide for Japanese tourists, then became a freelance writer/editor of travel guidebooks based on her work experiences. She also has studied Mandarin with classmates from Europe, the US, Oceania, and Asia. Being friends with people from different backgrounds was very interesting and brought her lots of joy. After returning to Hokkaido, she arranged Hokkaido trips for her friends from overseas and sometimes traveled with them.
Her first trip adventure was an eight-day stay at Thai Elephant Camp. Later, she found a new company offering hundreds of indoor/outdoor activities in Hokkaido and decided to work there. She has tried many programs provided by professional guides like dog sled camping, hot-air balloon flight, horseback riding, snowshoeing, ice fishing, canyoning, canoeing, craft making, and more. She also began biking, hiking, and camping independently during the pandemic. The guides and friends she met through those experiences are also her treasures. Adventures can be mediums of connecting people, she says.
MISA'S FAVORITE: Nature, food, and locals
Japan has 47 prefectures and Hokkaido is just one of those. However, its size covers 22% of Japan's land area. Forests cover 70% of Hokkaido, including six national parks of about 500,000 hectares. There are onsens for relaxing, volcanos for feeling the earth's activity, powder snow for skiing, beautiful mountains, lakes, rivers for outdoor activities—what is not here? Hokkaido's nature surprises and impresses Misa every time she sees it.
The self-sufficiency rate of Hokkaido is over 200%. The excellent foods produced in the vast lands of Hokkaido make it the best destination for food tours in Japan. Fresh and delicious seafood, vegetables, and dairy products are the most significant element of traveling here.
Hokkaido has a mixed culture. Some people who live here are the came from the pioneers who cultivated the land, some are migrants from other prefectures, and some are Hokkaido's indigenous peoples. That's why people from Hokkaido are open-minded and always welcome visitors. Regardless of where you are from, they will be pleased to share their culture with you.
WHY DO YOU LOVE WORKING IN TRAVEL?
"I love planning trips as much as I love traveling. Making itineraries with various elements is similar to editing magazines. Indoor/outdoor activities are essential for trips. I want you to meet locals to get deep experiences and make your trips memorable. Hokkaido Treasure Island Travel is the right choice for it. Helping create your Hokkaido trip is my biggest pleasure. I want to return the favors to the people who helped me abroad by doing so."