"My passion for all things Hokkaido was inherited from parents. They were from main island in Japan and dreamed to live in this fantastic island full of nature and beauty! Having grown up in Hokkaido, I started to grow my love to Hokkaido's untouched nature and gorgeous but cute wild animals. Working in the Kurodake (Mt.Kuro), a part of Daisetsuzan National Park for 4 years and exploring mountains and forests inspired me a lot and I was bitten by the travel bug at that time! Now I am traveling not just for my job but in my free time, sometimes with my dog. To meet locals and visiting not only big cities but rather small and more "local" towns excites me a lot!"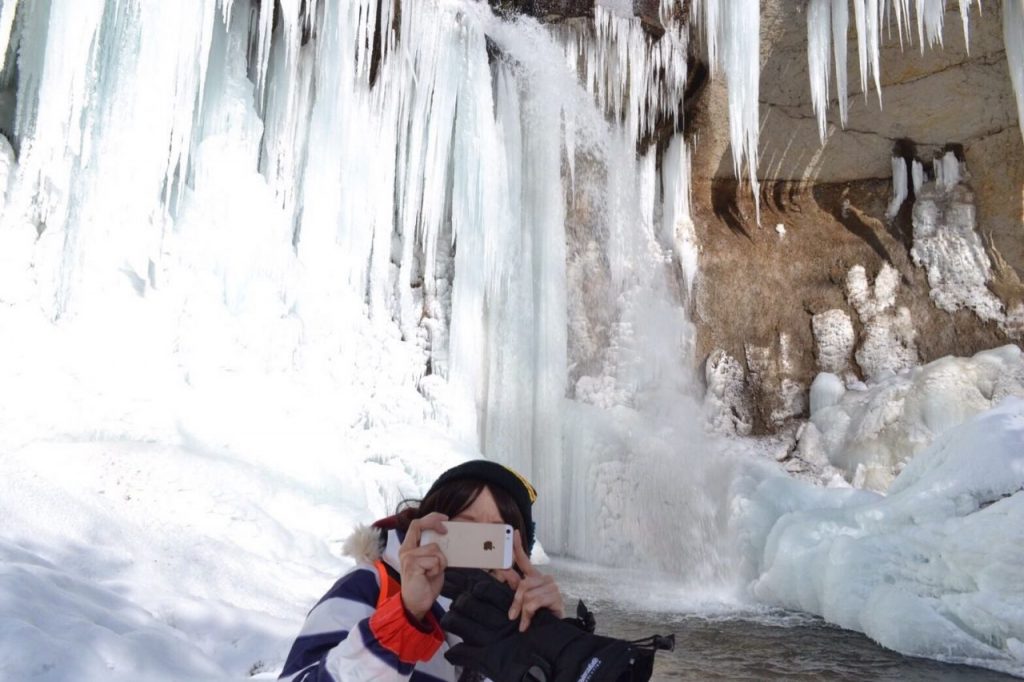 KANAE'S EXPERTISE: Wildlife and amazing natural environments
"My passion for the nature and wild animals never waned and I can show you how beautiful Hokkaido is! Active volcanic activities, tranquil lakes, packs of Orcas swimming just beside and under your boat and love dancing of the Japanese red cranes…those are just some examples, but Hokkaido offers visitors a lot more! I also like Hokkaido cultures- it is deeply connected with nature as well. Farmers, fisherman, sake brewers…to meet local professionals and hear their true stories about how they live in this fantastic but sometimes severe island always make the trip more "true" and "meaningful"- I love to visit locals and that is what we are specializing, and those experiences are my "treasures"."
● WHY KANAE LOVES WORKING IN TRAVEL:
I love traveling myself and it is my great pleasure to share my experiences with other people from all over the world! I also love Hokkaido so I want all people who visited Hokkaido love here, too. Now I am happy to work in Hokkaido Treasure Island Travel which is deeply rooted in Hokkaido! Feel free to ask me if you have any special requests or needs- I will suggest you the best way to enjoy Hokkaido!
● KANAE'S FAVORITES : Daisetsuzan, Shiretoko, Teuri Island, Lake Toya, Kaomoenai Village
I can say Hokkaido has "everything" – City, Nature, Culture and Food.
You can enjoy bit busy city and shopping if you like, or if you want to spend the tranquil time in nature, you can easily find such places. Hokkaido's history is not too long but you can learn about last samurai episode and pioneer stories, and also former residence in Hokkaido, Ainu. Once you try the fresh food in Hokkaido, you cannot live any other parts of Japan!
Locals are very warm, and you be enchanted with the land and people, too.
If you are looking something, Hokkaido will be the perfect answer for you!