Jordan was born in Texas in the United States. She moved to Hokkaido just after graduating university. Although she didn't plan to stay long in Hokkaido, she quickly fell in love with the beautiful scenery and warm people she met across the island. She often says that she likes Japan, but loves Hokkaido, and when the opportunity to join Hokkaido Treasure Island Travel became available, she jumped at the chance to share her love of the island.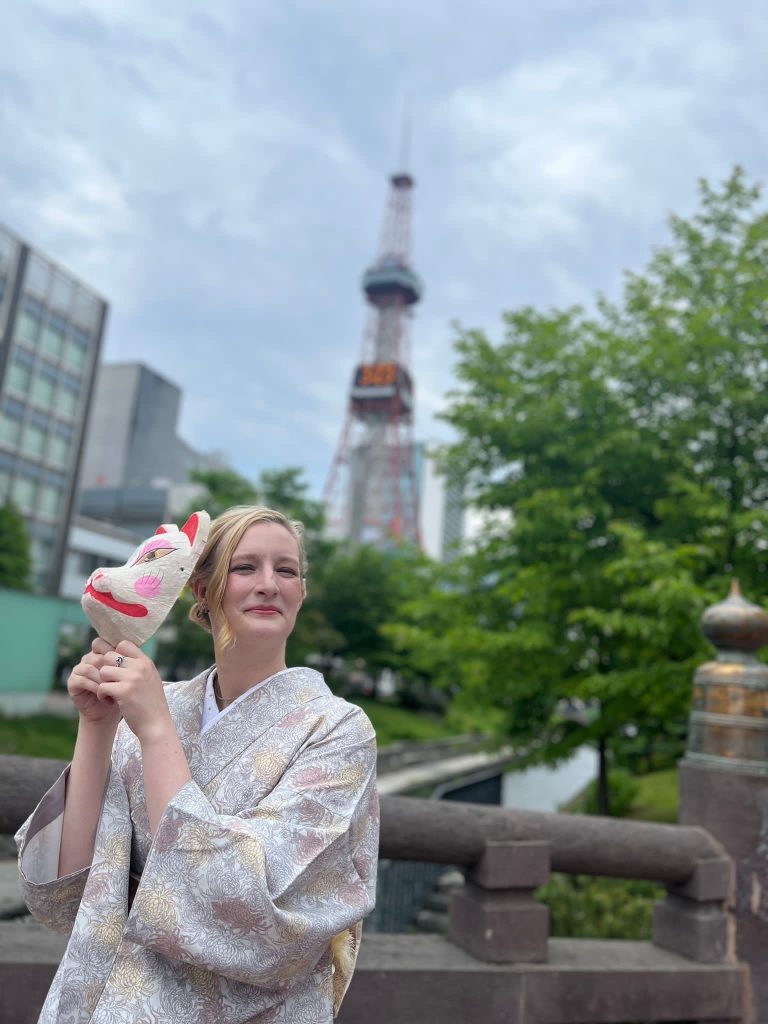 MY EXPERTISE: Sharing the wonder of small-town Hokkaido
During her first years in Hokkaido, Jordan made it a point to explore as much of the island as she could. As a result, she has been all over the island, exploring tiny towns and minor festivals and events. She also took the chance to learn about something she didn't have in Texas- a real winter with snow! If you're look for something outdoors (especially in winter!) or want to find some hidden gems, Jordan is ready to help.
●Why she loves working in travel
Jordan feels so much joy and excitement about living in Hokkaido, and she wants to share that with visitors to the island- or even people who have lived here their whole lives! Hokkaido is an incredible place full of wonderful people, and getting to see the excitement she feels about Hokkaido in the faces of others is one of her true joys. Working at Hokkaido Treasure Island Travel also lets her be involved in something she's passionate about- sustainable tourism that benefits the local people of the area.
●Her favorites: Winter, locals, and the diversity of Hokkaido
Although many people dread the huge snowfall that winter in Hokkaido brings, Jordan always finding herself waiting excitedly. With the featherlight powder comes snowboarding, and Jordan can tolerate any amount of shoveling required if it means she can go out to the mountains. Plus, she loves the quiet of winter and the beauty of the frozen landscape, which is worth all the cold.
The people of Hokkaido are big reason why Jordan wants to live here. Hokkaido attracts a lot of people to move here for a myriad of reasons, and it's a place many people choose because they love it. The people of Hokkaido are warm and kind, and always are willing to help out or have talk.
Finally, the diversity of landscapes in Hokkaido is something that continues to surprise Jordan after all the years she's lived here. From frigid mountains in the Daisetsuzan to flat plains in Tokachi, from the drift ice in the Okhotsk Sea to the onsens that litter the island- Hokkaido still has surprises and joys for Jordan, and she's excited to keep exploring.