Haruka was born and raised in Sapporo, Hokkaido and joined Hokkaido Treasure Island Travel in 2022. She grew up playing a lot of sports and especially baseball since she was 6 years old.
On her 20th birthday, she visited overseas – France, Belgium and Taiwan for the first time in her life.
Since then – that was her dream to be living overseas. In 2016 – she had decided to move to Sydney, Australia for a working holiday as an experience. The plan was to stay for one year originally, However, it turned into 6 years. She worked for a travel agency in Australia and arranged tours for Japanese tourists, also worked for a local cafe to serve donuts and coffee. In August 2022, she finally returned to her hometown of Sapporo and now she is hoping to welcome people from all over the world to Hokkaido.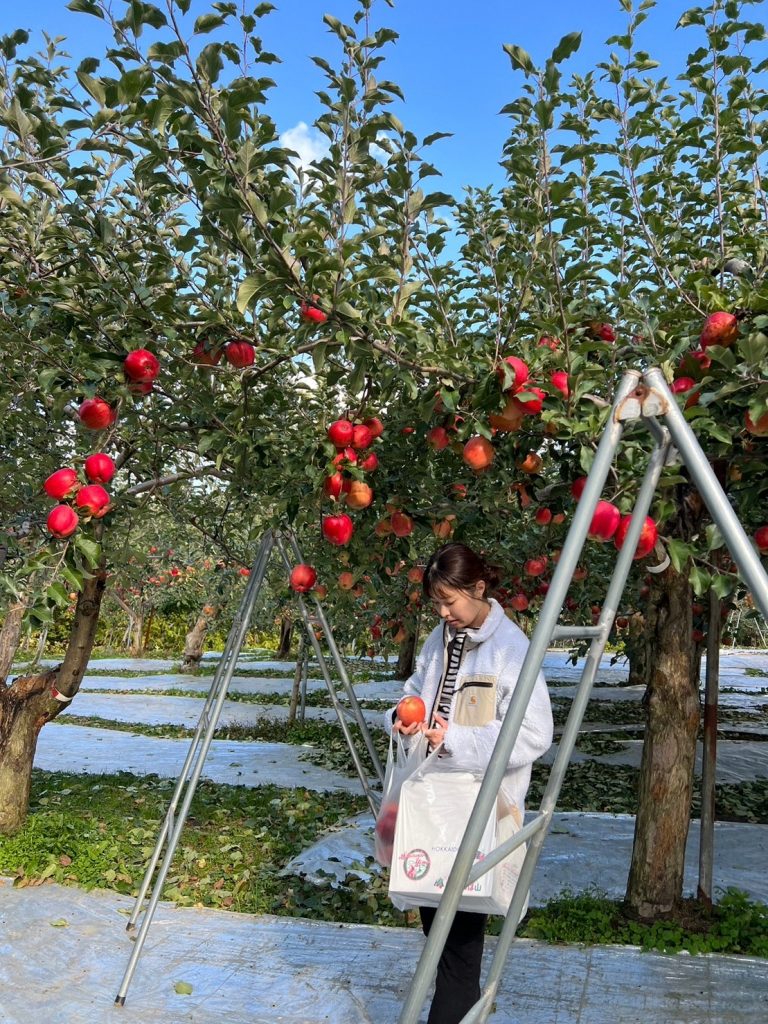 MY EXPERTISE: Sharing the wonder of small-town Hokkaido
Her specialty is food. She has been very interested in cooking since she was little. And she believes the fact that she grew up eating Hokkaido cuisine made by my grandmother had a big influence on her. Haruka also majored in food nutrition at college and she is a qualified nutritionist, so she has specialised knowledge about food. She also took Hokkaido cuisine cooking class, so if you like cooking and want to try to recreate the food you had in Hokkaido, she is the one to ask! Haruka says that through the cooking class, she learned that each region has its own unique local cuisine and food culture in Hokkaido because Hokkaido has such a large land area. She is always keen to try Hokkaido's unique ingredients and specialty products that can only be sourced locally.
●WHY I LOVE WORKING IN TRAVEL:
The reason why Haruka loves working in the travel industry is because there are many opportunities to share the values ​​of Hokkaido, where she was born and raised, with people all over the world. She says there is nothing better than sharing what she loves with everyone!
She says travelling is not only fun but also a great learning experience, and she would love to support everyone to spend valuable time that can only be experienced by visiting the place.
●Her favorites: AFood experience 
Seafood, meat, vegetables, fruits, and dairy products… All kinds of ingredients are so delicious because they are very fresh and locally sourced, Haruka says. She says even within Hokkaido, the food culture differs from region to region, and you can enjoy various specialties in each place to make your trip even more memorable. And there are many delicious local dishes using those ingredients.Her favourite thing to do is fruit picking. You can enjoy fruit picking all over Hokkaido. People enjoy picking cherries in early summer, and picking grapes and apples in late summer. There is nothing better than eating fresh fruit that you have just picked yourself at a fruit farm. Make sure to ask her to include it in your itinerary if you are visiting Hokkaido in the right season.