Aurore is a French expat who has been living in Japan for 8 years. She has been attracted to foreign languages and travel since she was a child and started backpacking around the world on her own at the age of 19. Japan has always had a special place in her heart. She discovered Japanese culture first through anime and manga, then through the Japanese language and traditional arts and culture.
In France, she worked in Paris as a national tour guide and introduced tourists to not only the iconic monuments, museums and historic districts of Paris, but also to the famous sites of France, such as the Loire castles or Mont Saint Michel. Then, once settled in Tokyo, she worked at EXO TRAVEL for 5 years. After 8 years in Tokyo, she wanted to reconnect with nature and what better city to do so than Sapporo, surrounded by mountains!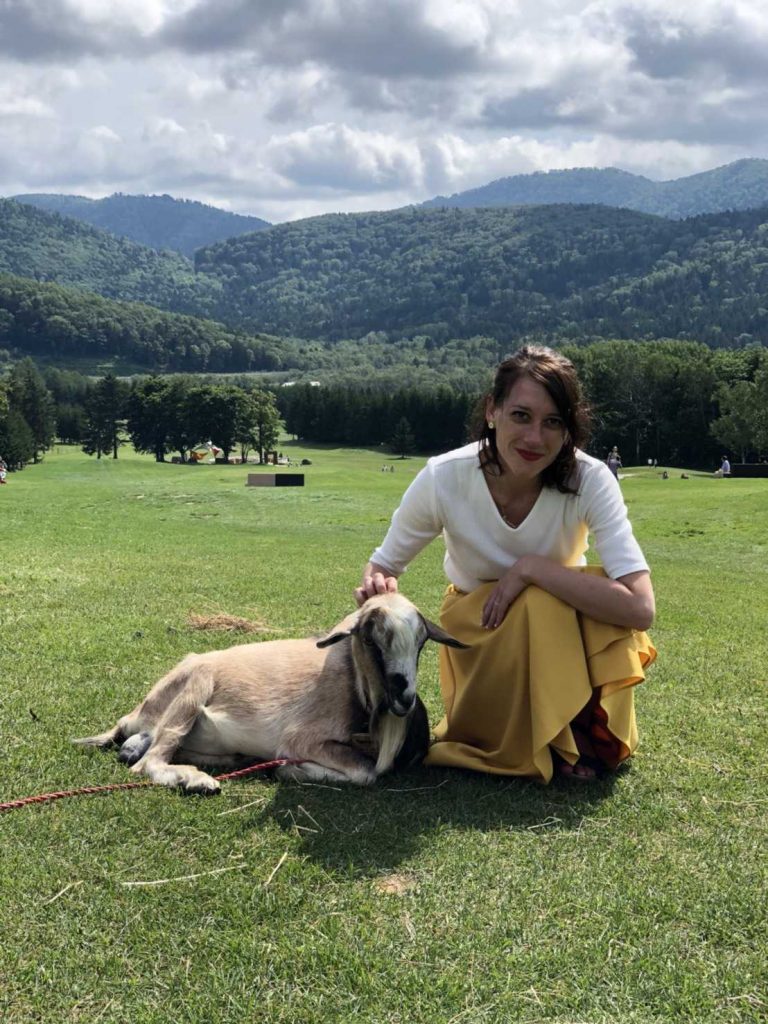 AURORE'S EXPERTISE: Nature and hiking.
Trekking is her first passion, whether on green and flowery trails or on snowy paths with silent forests! Her very first 7-day trek in Ladakh, northern India, as a young and inexperienced 21-year-old backpacker, was a revelation, and since then, her unconditional love for the mountains has never left her! To name just a few of her treks around the world, she has climbed the mighty Kilimanjaro in Tanzania, explored the glaciers and lakes of Las Torres del Paine National Park in Chile and walked the famous Inca Trail to Machu Picchu in Peru. Japan, a mountainous country, is full of magnificent treks, especially in Hokkaido, which is home to many national parks with protected and varied nature.
She has only one wish, to share with you her passion for the mountainous massifs of Hokkaido and to make you live the most beautiful treks of your life!
● AURORE'S FAVORITES: Spring and early summer in Hokkaido
Food. Needless to say, she's put on a few kilos (happy kilos!) since arriving in Sapporo and can't help but sample all the local food. The curry soups and ramen with their rich and subtle flavors that warm you up after a winter outing, the sweets that brighten up your day with their eye-catching colors and tasty flavors, all the fresh seasonal produce, not to mention the wine and cheese (she's not French for nothing!). Nature hikes work up an appetite and there's nothing better than enjoying good food after a good day of outdoor exercise!
● WHY DO YOU LOVE WORKING IN TRAVEL?
Working in the tourism industry allows her to practice foreign languages on a daily basis and to share her passion for Japan by designing trips for visitors from all over the world. Putting her experience to the service of other travelers and helping them create the trip of their dreams is rewarding. Curious and interested in discovering authentic places off the beaten track, meeting Japanese people and immersing herself more deeply in Japanese culture, she visits Japan here and there whenever she gets the chance.
Tourism is an open door to the world and helps to develop an understanding and an open mind about foreign cultures.